Yes really, moscato flavored lip balm!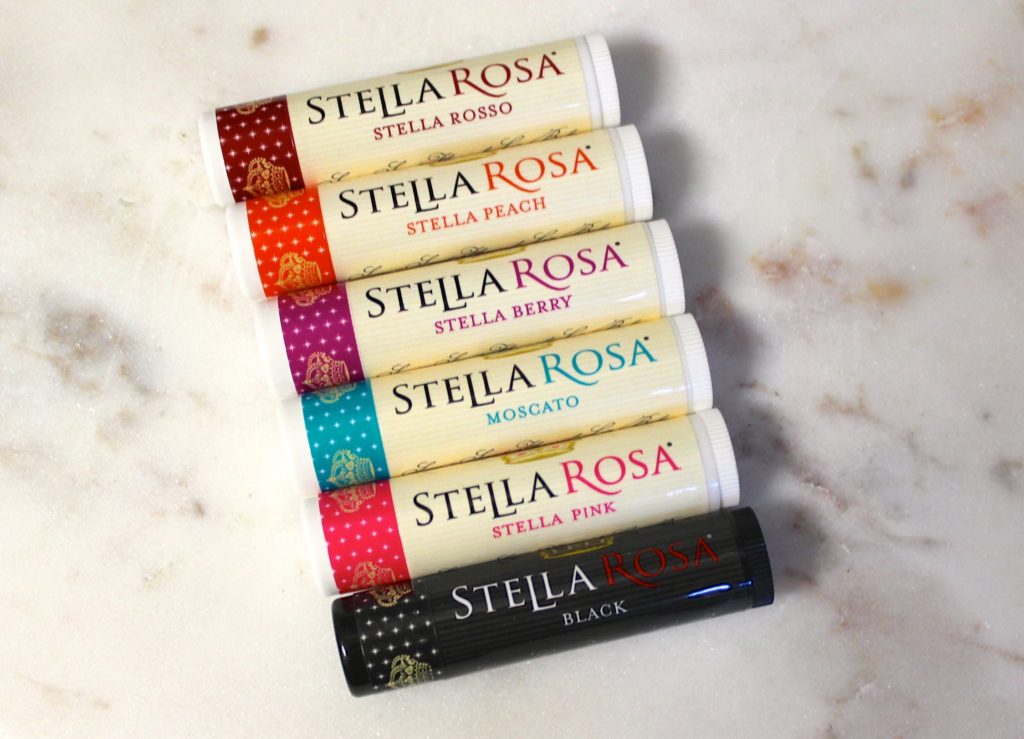 This fun find is from one of my favorite brands of moscato, Stella Rosa Wines of San Antonio Wines. These wine flavored lip balms smell fruity and delicious, a fun treat for your lips. Perfect gift for wine-lovers.
Made in the USA with Beeswax, Coconut Oil, and Grape Seed Oil.
6-Pack Set includes  each of the following flavors:
-Stella Rosa Berry
-Stella Rosa Peach
-Stella Rosa Pink- flavors of peach, honey and red berries
-Stella Rosa Moscato – flavors of peach and honey
-Stella Rosa Rosso- flavors of strawberry and red berries
-Stella Rosa Black – flavors of blackberry, blueberry, raspberry
Order your own here!
Save
Save
Save