Valentine's Day is near! Whether you reject the day as commercialized nonsense, or take advantage of an official day to celebrate love – there's no stopping it Valentine's Day is upon us! The stores are full with chocolates, stuffed animals, and heart-shaped everything.
I believe, that regardless of relationship status, everyone can enjoy a special bottle of wine! So what's the best drink to share or indulgence in alone, as a treat? I'm sharing some of my favorite sweet wines to enjoy for Valentine's Day, no matter who you're celebrating with.
Bubbly Pink Moscato by Barefoot
This pink moscato pick by Barefoot Wine is actually a sweet champagne, perfect for special occasions. It is very bubbly and deliciously sweet, with flavors of berries and citrus. Bonus – it comes in cute little single serving bottles, fun for sharing with Galetine's or out on a picnic!

Sparkling Rosé by Cupcake Vineyards
Cupcake Sparkling Rosé offers delightful flavors of raspberry and strawberry with delicate floral notes. It's not my normal indulgence, as it is an off-dry rosé, but it has an easy finish. Overall this is a fun pick for the  sort of sweet drinker.


Stella Rosso by Stella Rosa
Rosso offers the perfect bit of sweetness and is just a tad bubbly. It is a deep red, slightly sweet and smooth, with noticeable hints of berry. Check out my other favorite wines by Stella Rosa.

Red Velvet by Cupcake Vineyards
It may not be actual cake, but this red wine is just as much of an indulgence. Red Velvet wine is a silky red blend with notes of cherry, blackberry, chocolate and mocha. Its intense and has a strong finish. I prefer this wine chilled.

Presentation Counts
For that extra romantic flourish (necessary) present your wine in a decorated glass. I decked mine out with vanilla icing and festive sprinkles.  It is a mushy, over-the-top day, might as well go for it!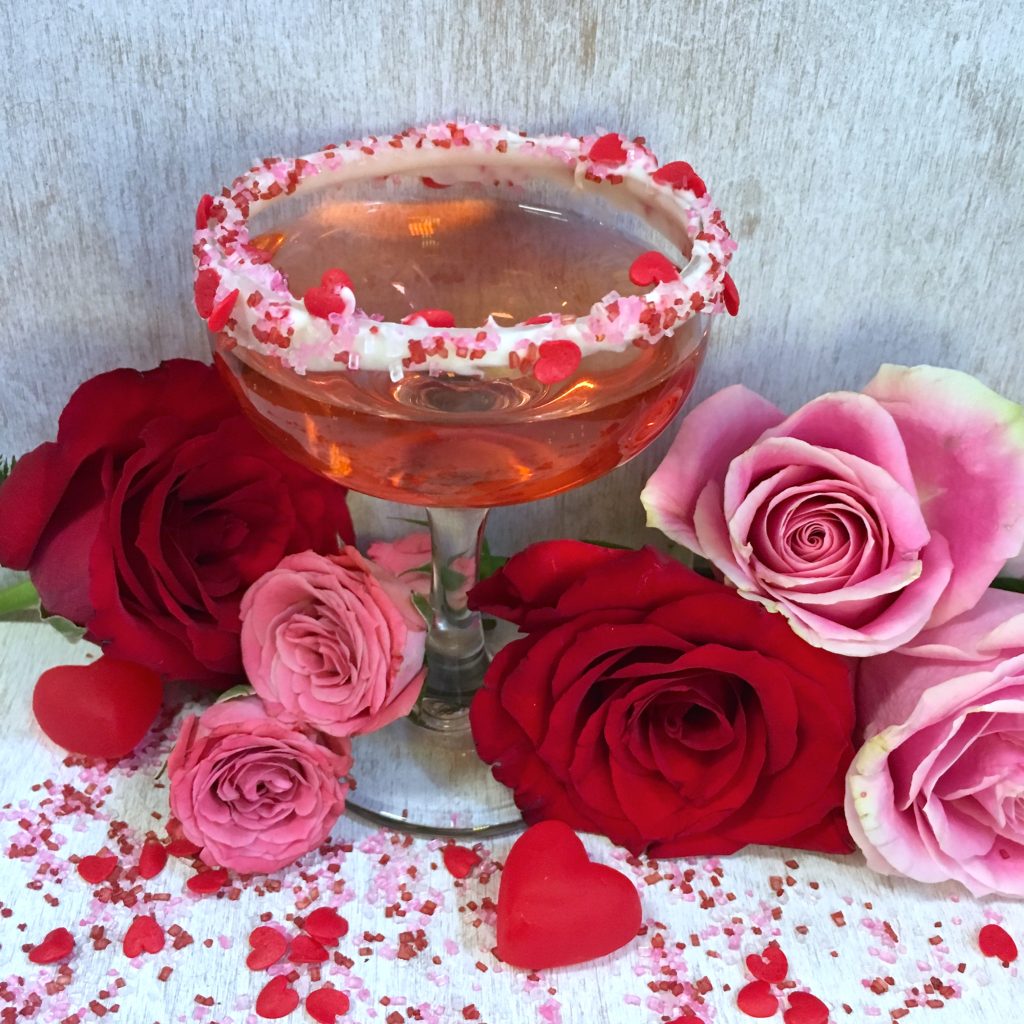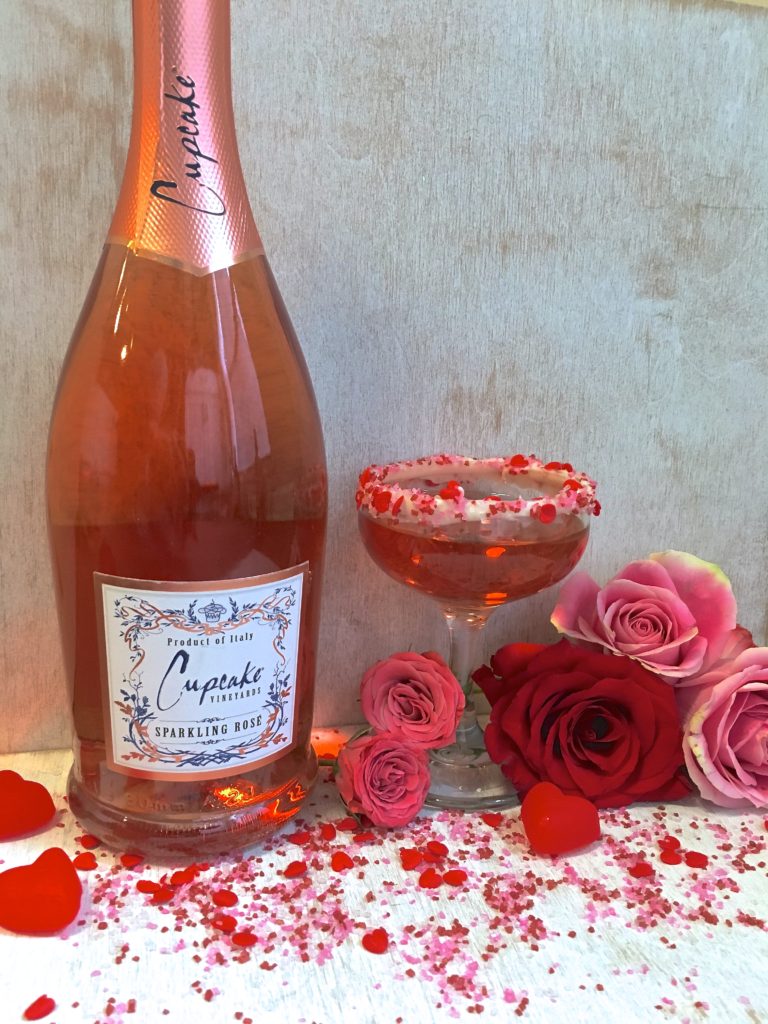 Whether you love or loathe the holiday, Valentine's Day is an excuse to spread love ❤ I'm also excited to share a few handmade Valentine's Day decoration pieces I've made to help celebrate. I am a true romantic, so I do love this holiday – hope you're inspired to spread the love this year!