Did you know that Ohio has a beautiful, picturesque, lakeside wine country? Well fellow Pittsburgh-area, wine-lovers get your weekend bags packed! We don't have to board a plane to Napa to immerse ourselves in wine country, its just a short drive away along Lake Erie, Ohio.
The Grand River Valley area of Ohio surprisingly has thriving grape growing conditions. The limestone in the soil apparently helps grape trees flourish. I was recently invited to stay the The Lodge at Geneva-on-the-Lake, and adventure on a wine shuttle bus tour. The winery hopping experience here is quaint and unpretentious, just relaxing and fun!
Read a post covering my lovely stay at the lodge here.
Visitors can hop on one of many wine tour buses to explore the local wineries, a activity great for couples, or a bachelorette weekend. My bus was hosted by the lodge, joining me was a mix of retired couples and a rowdy bachelorette party (so be warned, you may have a lively bunch along for the ride haha). Expect to pay for wine samples, as giving away alcohol in Ohio for free/as complimentary is apparently illegal.
Kosicek Vineyards
Our route's first stop was Kosicek Vineyards a family-owned 3rd generation vineyard. The setting here truly feels like you're in a wine region with the tasting room set back on land surrounded by rows of grape trees. The tasting room has both indoor and outdoor seating and games. I loved the fun wine-bottle chandelier and light fixtures across the interior.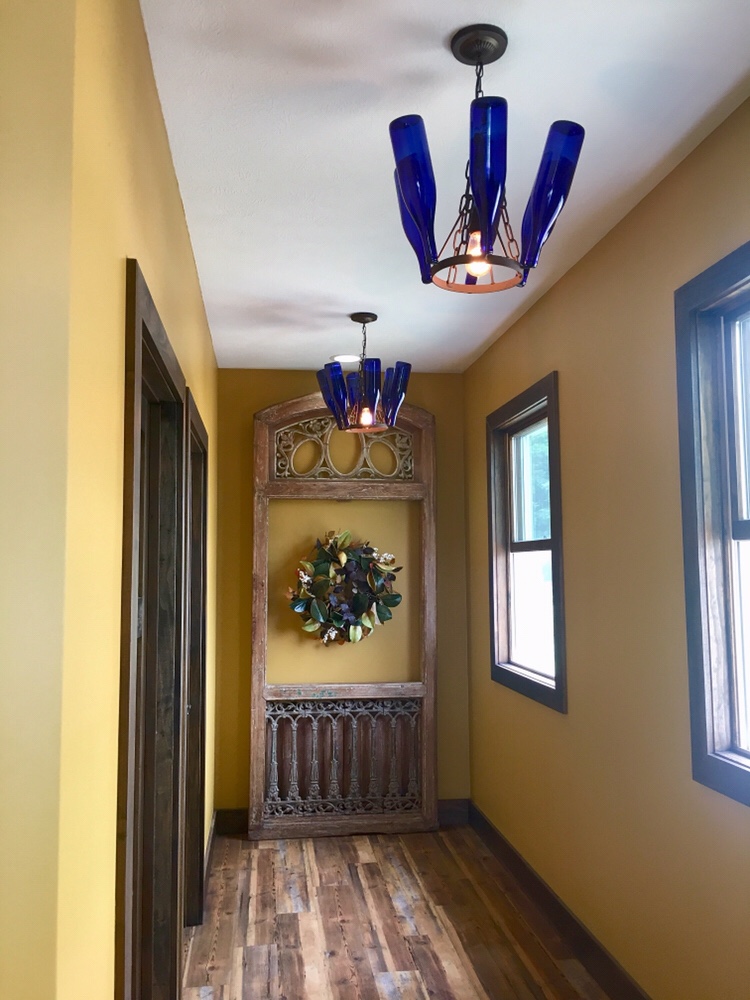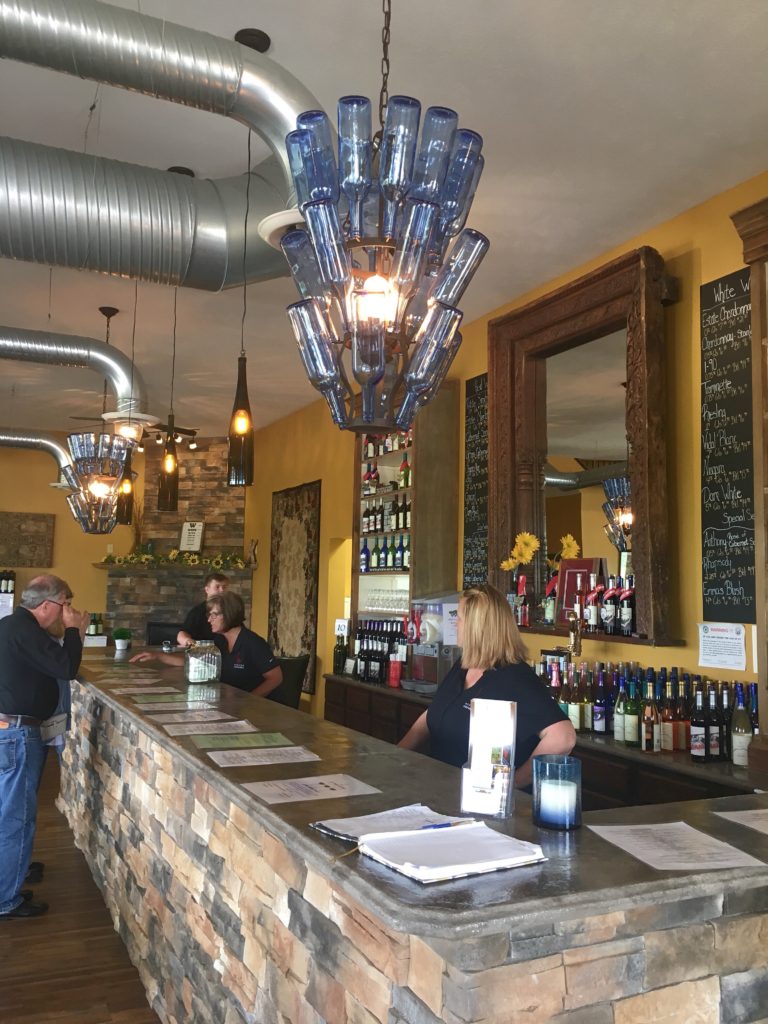 The wine samples at Kosicek are $1 each, $3 for the ice wines. I sampled all of their sweet varietals (of course), really enjoying the Dam Red. I took a bottle home with me for only $10! I also enjoyed a local cheese plate, sustenance is important when you've got a long of wine drinking ahead 🙂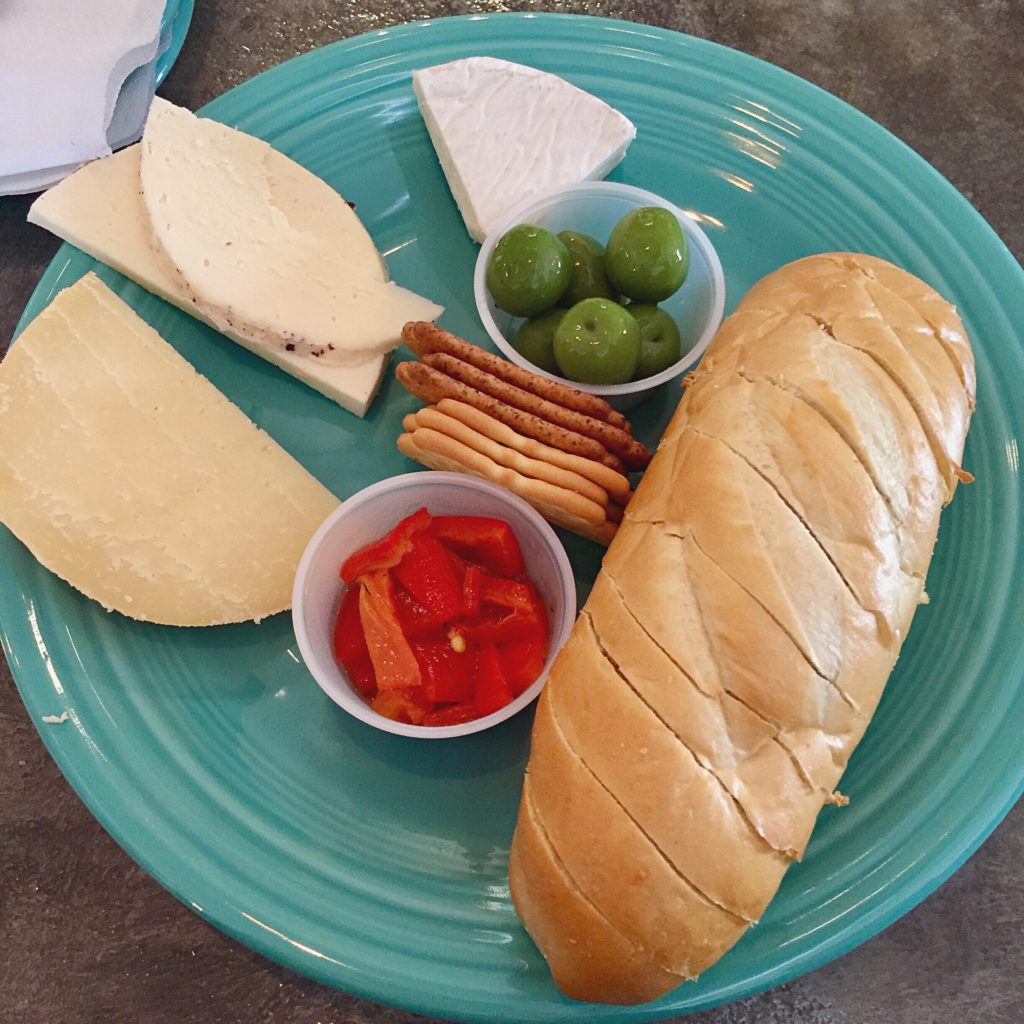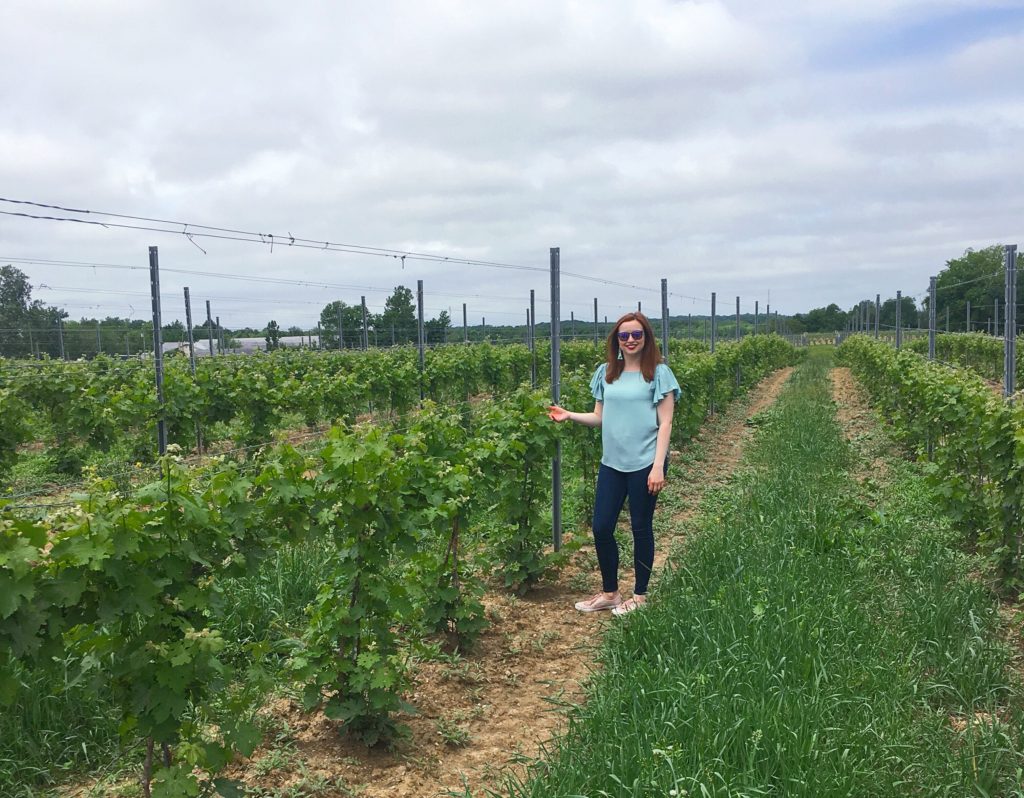 Debonne Vineyard
The second winery stop was to the Debonne Vineyard. Debonne is very popular, as its the largest estate winery in the region with 175 acres of grapes. There's also a micro-brewery onsite, which is great if there's any beer drinkers in your group. The place is more casual than I was expecting for a winery, but there's plenty of outdoor seating, food options and a live band.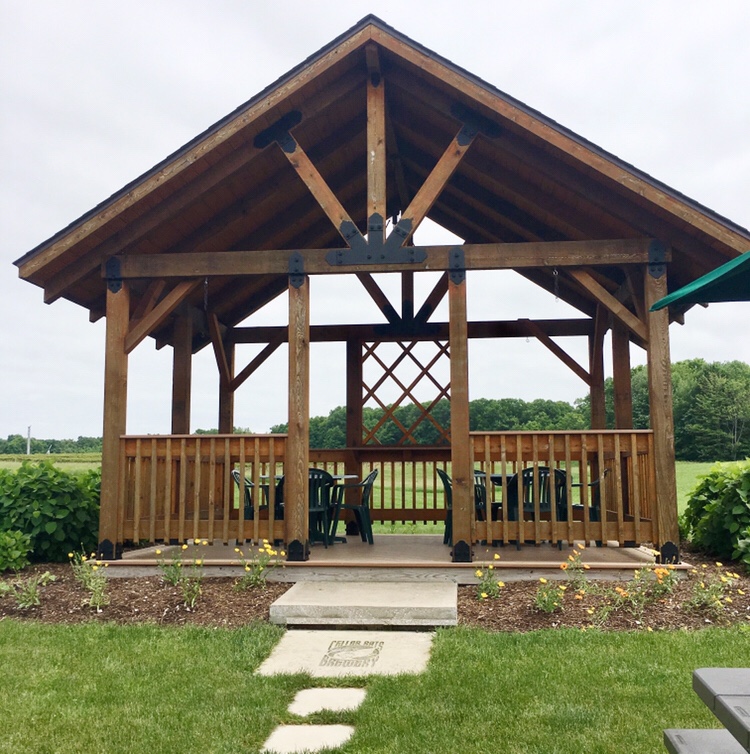 At Debonne a choice of several tasting trays are available for $10.00 each (Premium $12.00) and include a souvenir glass, bottled water, crackers and almonds or chocolate. Each tray contains your choice of 6 to 8 different wines. Individual wine samples are $1.00 and Ice Wine and Cask samples are $2.00.
I really enjoyed the wines here, they had so many fruit and sweet options. My tasting tray the "Sweet Wine Selection," included their Vidal Blanc, Moscato-Riesling, Classic Rosé, White Catawba, Pink Catawba, Peach Tree Grigio, Strawberry Rosé, Blueberry Noir. I couldn't decide what was my favorite. I ended up purchasing a bottle of the Moscato-Riesling and the Peach Tree Grigio, but I also really loved the Catawba varieties.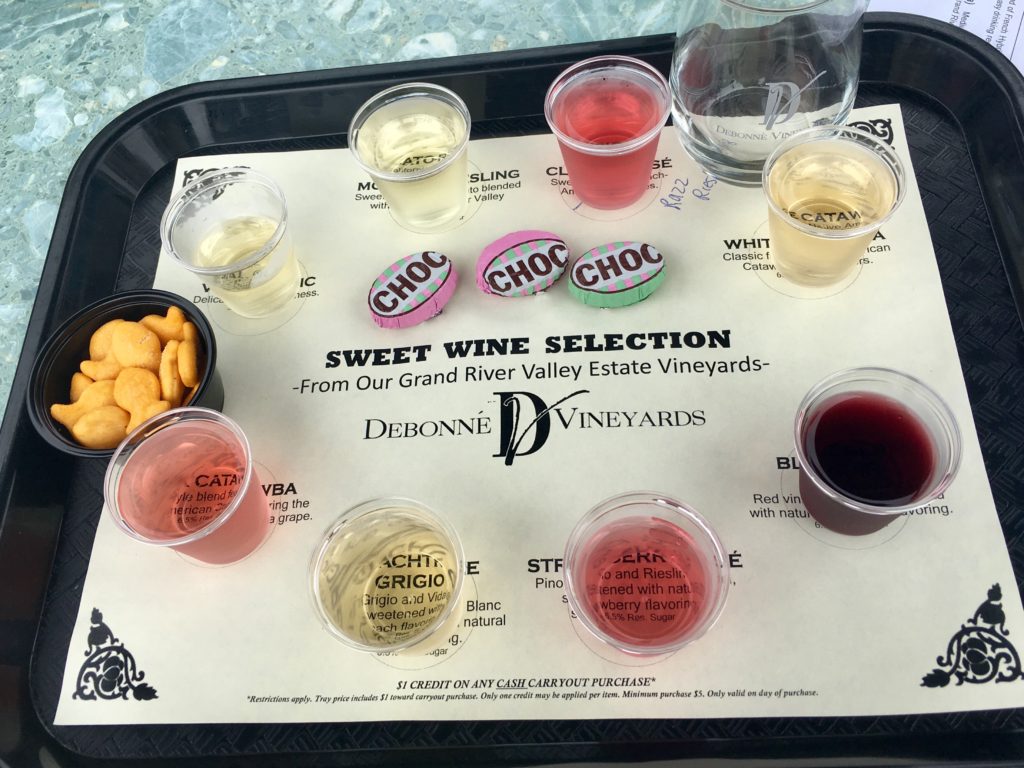 Laurentia Winery
Next on our tour was a stop at the beautiful Laurentia winery. This is a very upscale winery. The tasting room is beautiful set on a small lake with beautiful landscaping. The fine finishings throughout the interior create a stately vibe. The wine list is smaller here, with no sweet or fruit options. They have whats called a "wine club" which is basically an exclusivity thing, giving more options to those that are members (like at a golf club). This would be a beautiful spot for wedding. The space reminds me a bit of my favorite Canton, Ohio winery Gervasi.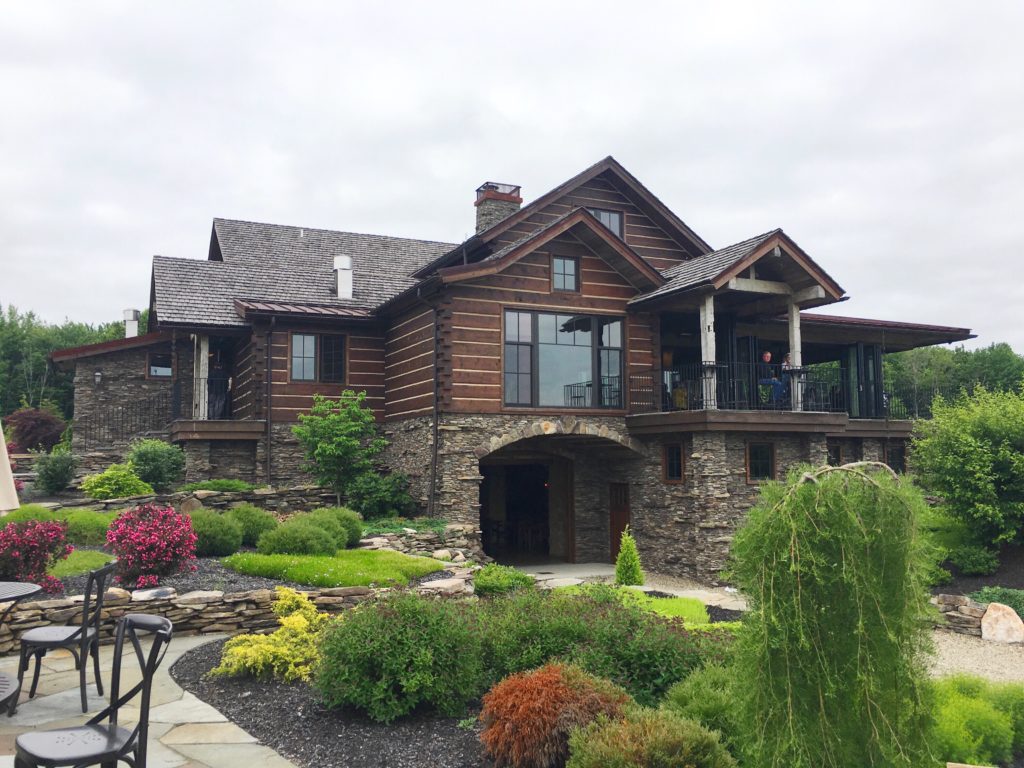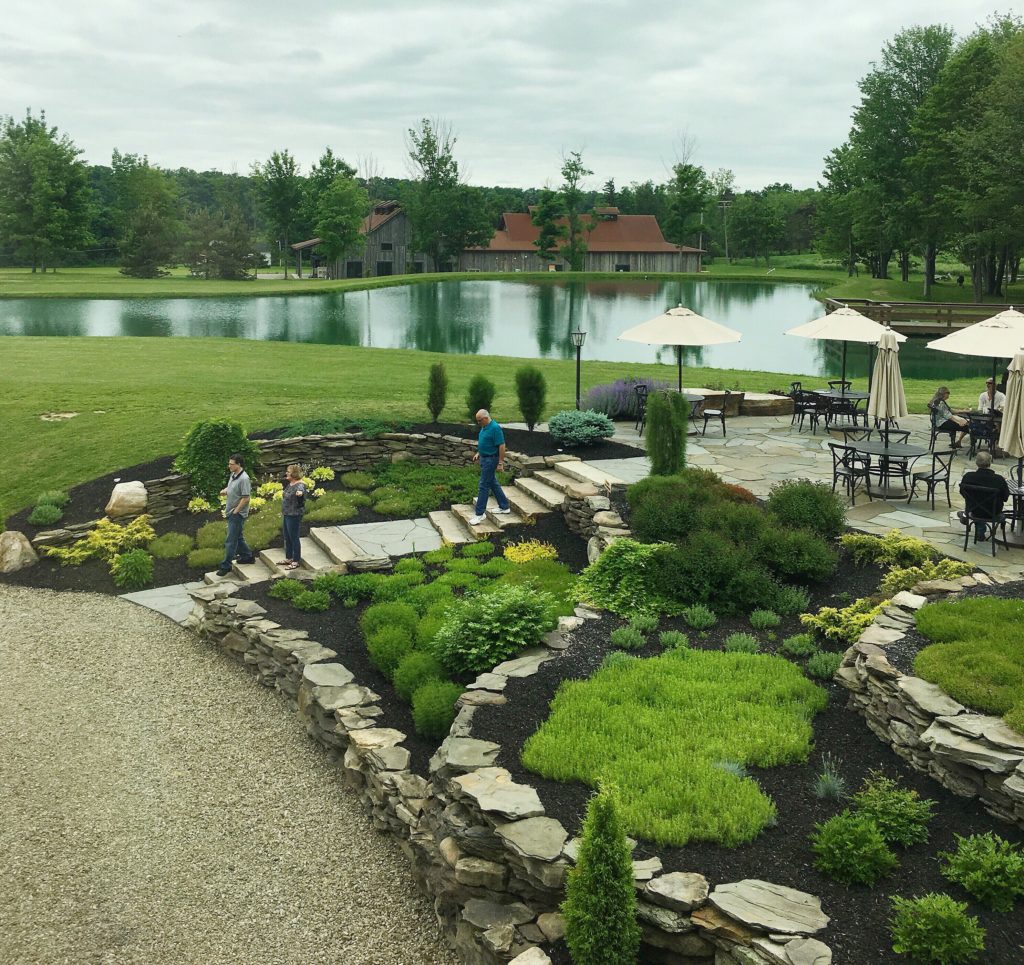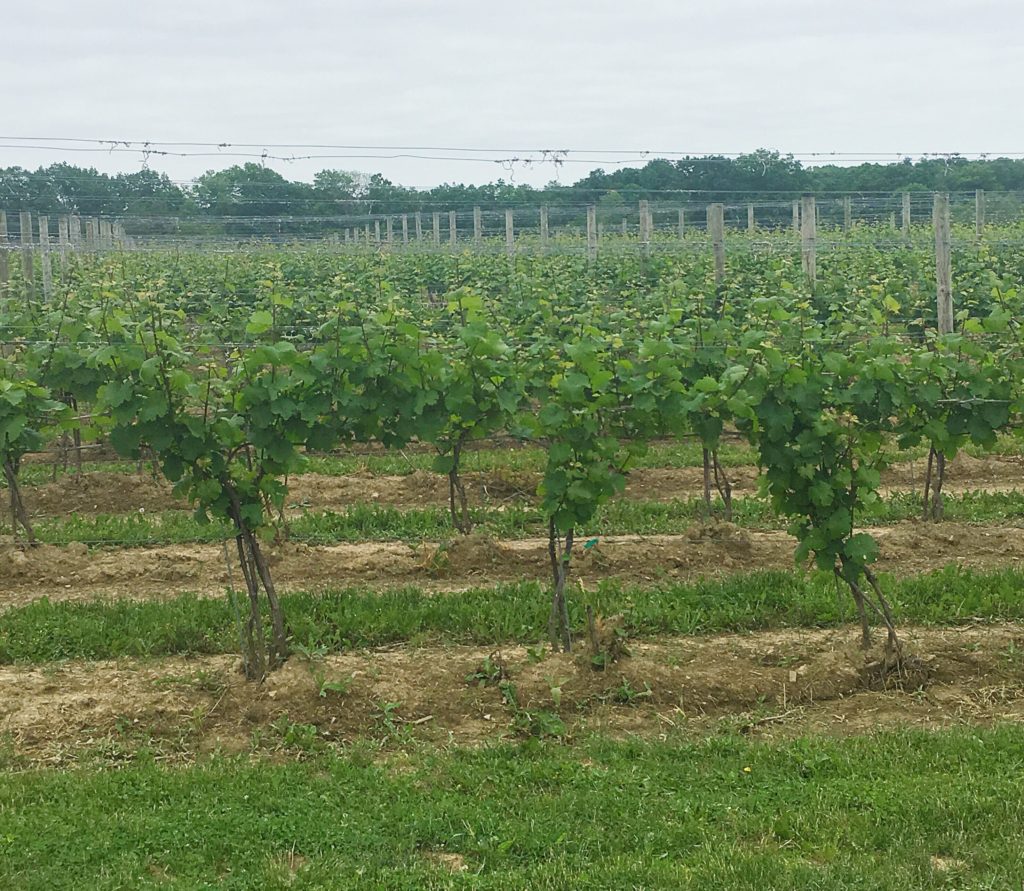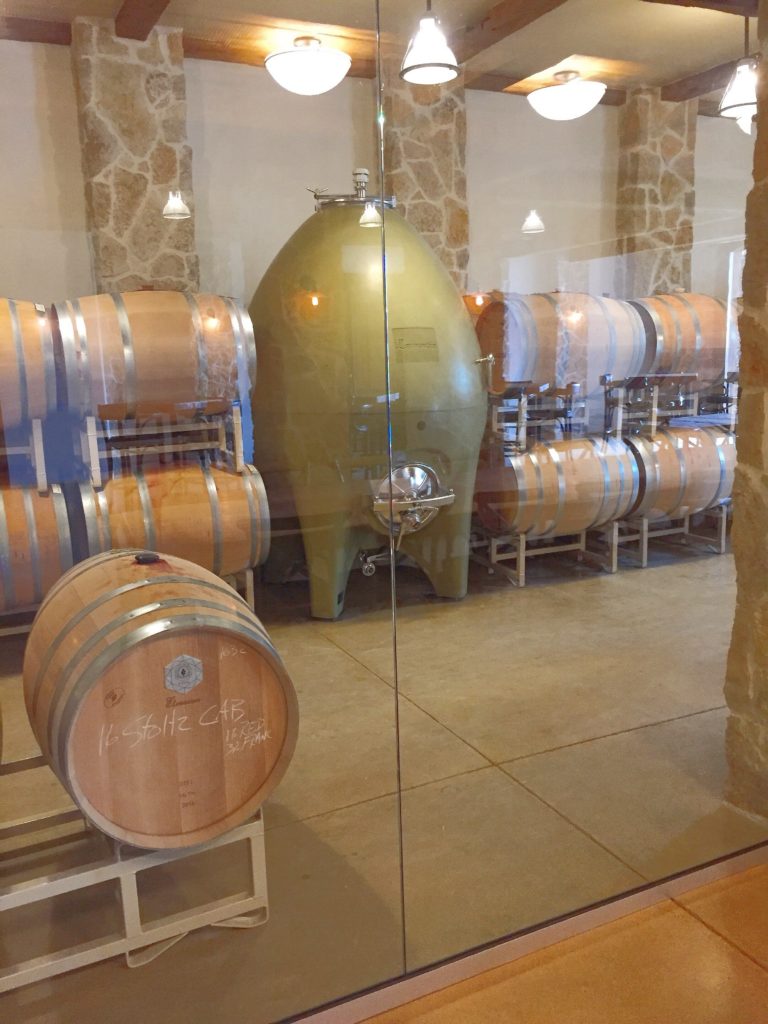 I sat outside on the stone porch and enjoyed sampled the 2016 Estate Riesling, and the 2016 Estate Gewurztraminer (I think they were $2 each). I didn't like either, but did enjoy the flatbread I ordered. The overall vibe here is definitely different than the more low-key, fun stops previously on the tour. I enjoyed relaxing by the lake, but would have liked more choice in wine options.
Ferrante Winery
The final stop on our tour was to Ferrante Winery and Ristorante. This was the biggest spot we visited, as far as size and amount of people. The wine sample trays were really fun, with plenty of fruit and sweet wines to sample. I tried the "Specialty Wine" tray with, Holiday Blush, Celebration Spice, Raspberry Blanc, Cranberry Blanc, Blueberry Blanc, 2016 Vidal Blanc Ice Wine, Sparkling Riesling and Sparkling Raspberry Blanc.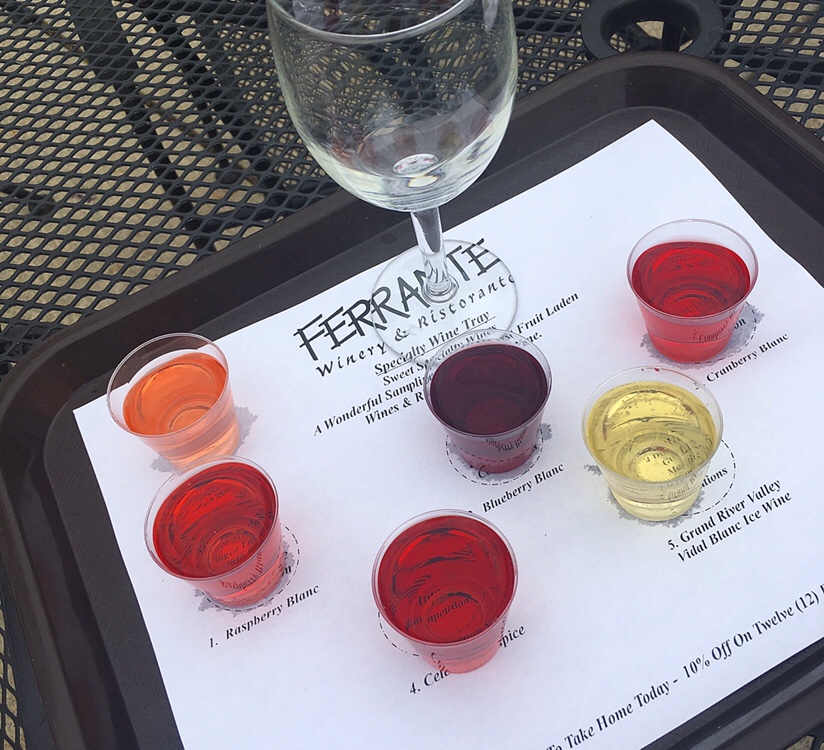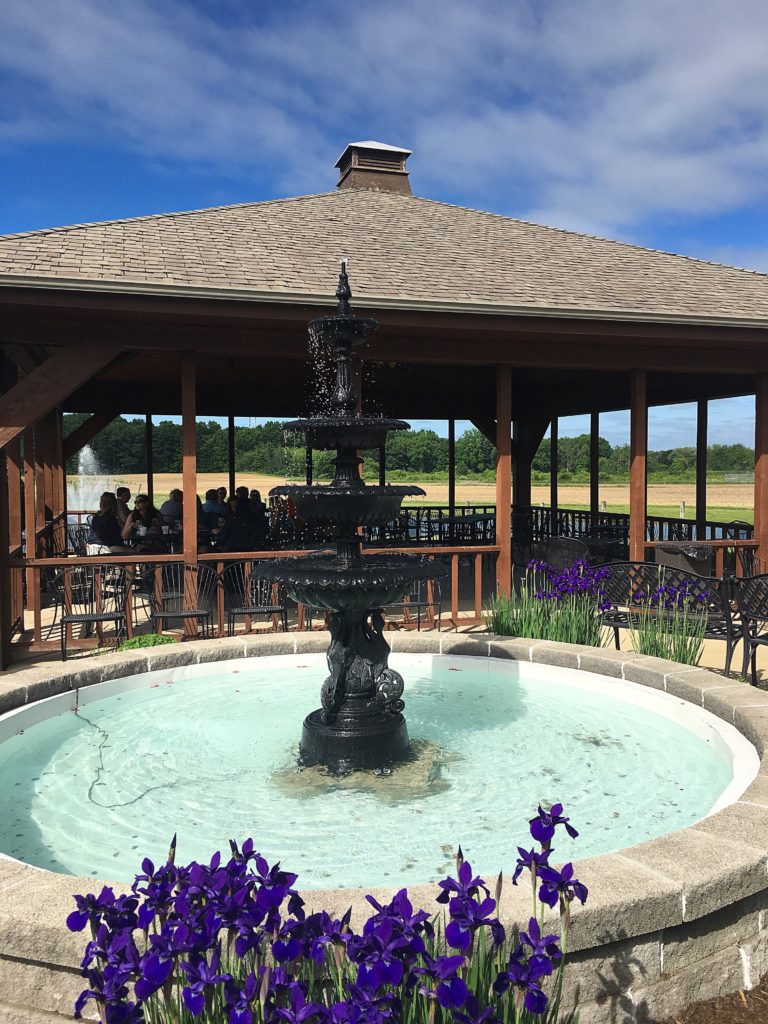 There's a full restaurant on the property which I didn't get to try, but heard was good. The outdoor space has a live band and a fountain. At this point in the day, the clouds had cleared and the sun was out, so I ended my wine tour with a citrus sangria.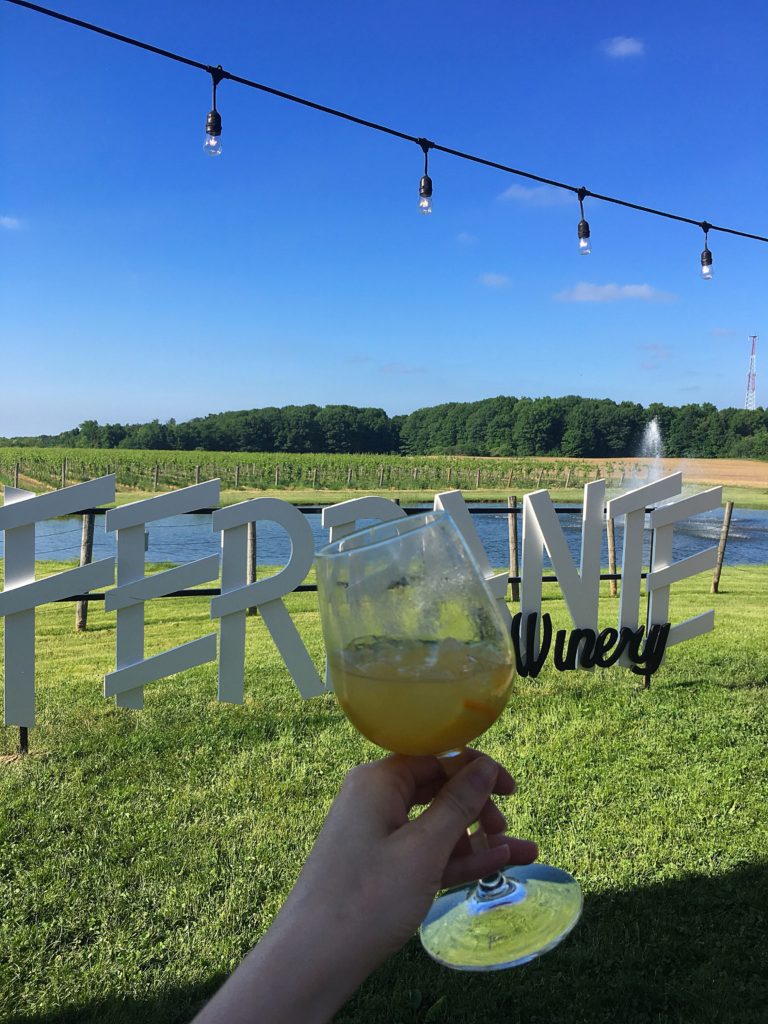 If you love wine, or love fun I would suggest trying hoping on a wine tour in the Grand River Valley region of Ohio, aka wine country!  Let me know if you're going, I might (most definitely) want to tag along 😉