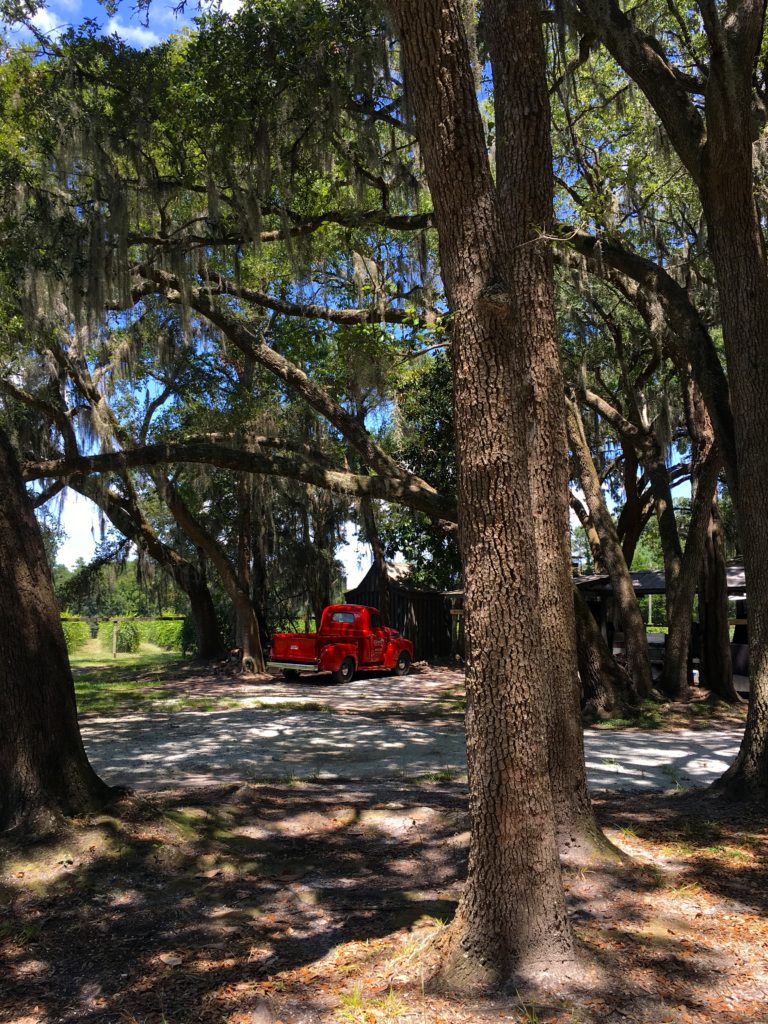 While vacationing in Charleston, SC we took an afternoon trip to the beautiful Deep Water Vineyard & Firefly Distillery on Wadmalaw Island. These are located on the same plantation and were originally started by the same family business. The winery came first when a retired couple ventured in growing grapes.
When we arrived we were greeted by a sign advising us to do the wine tasting before the liquor tasting at the distillery.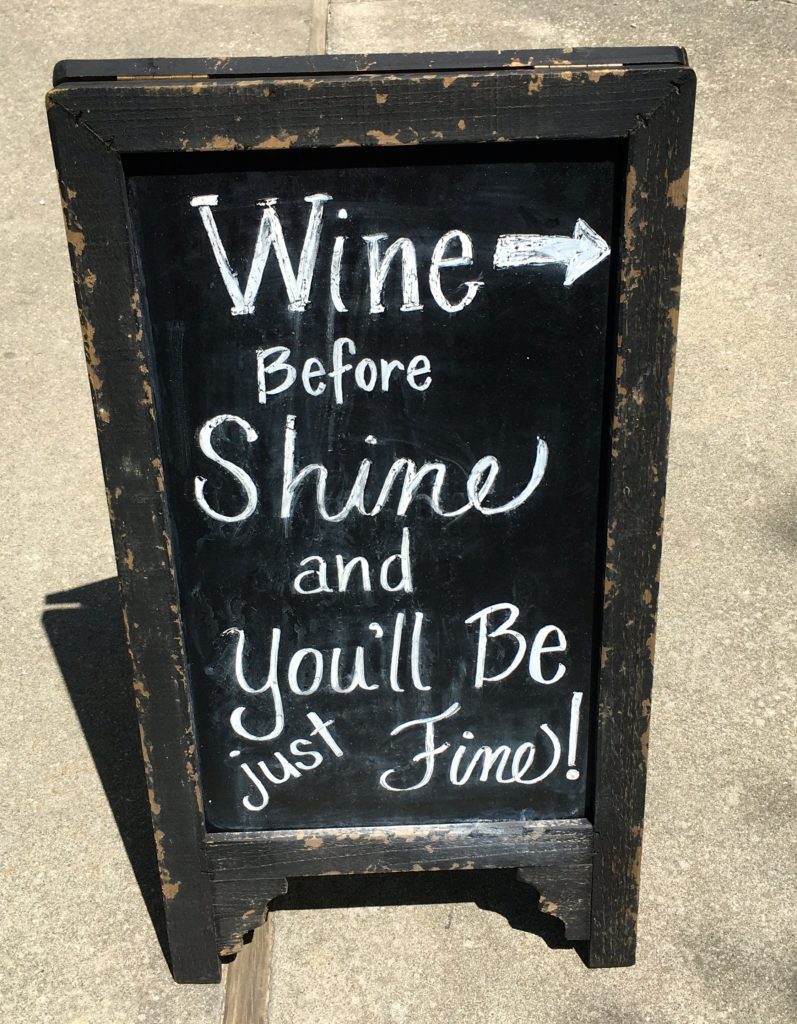 We joined the next wine tour and sampled 5 delicious wines while watching a video of how the winery was founded and developed. For $5.00, you can taste all 5 of the wines and receive a complimentary wine glass!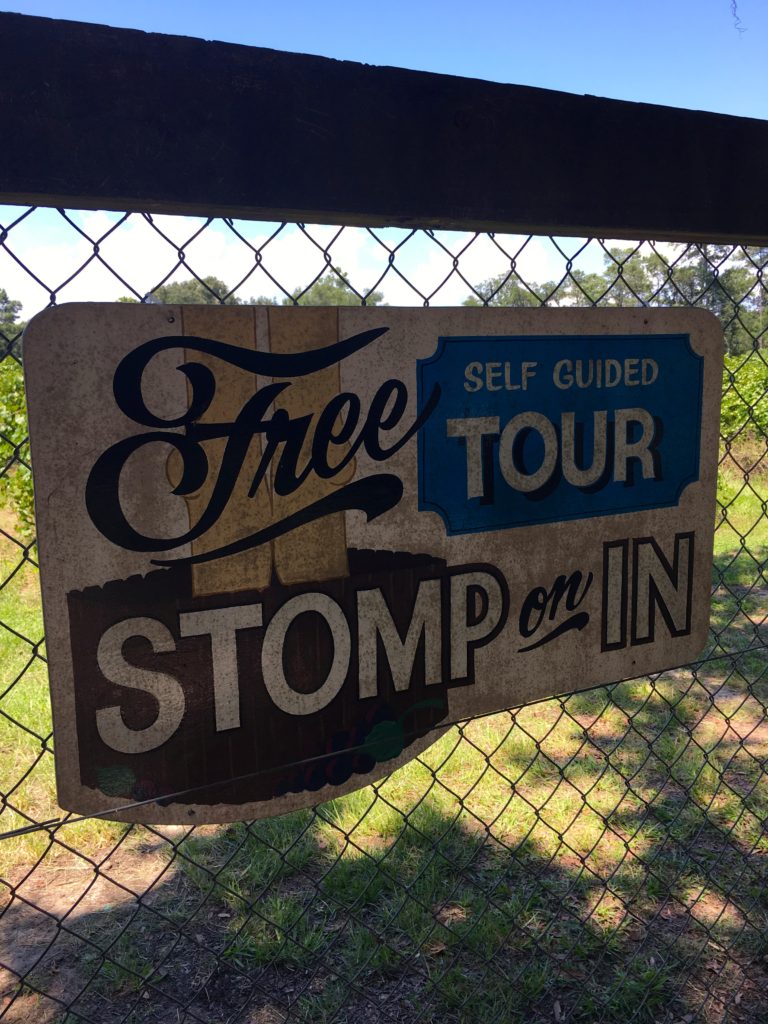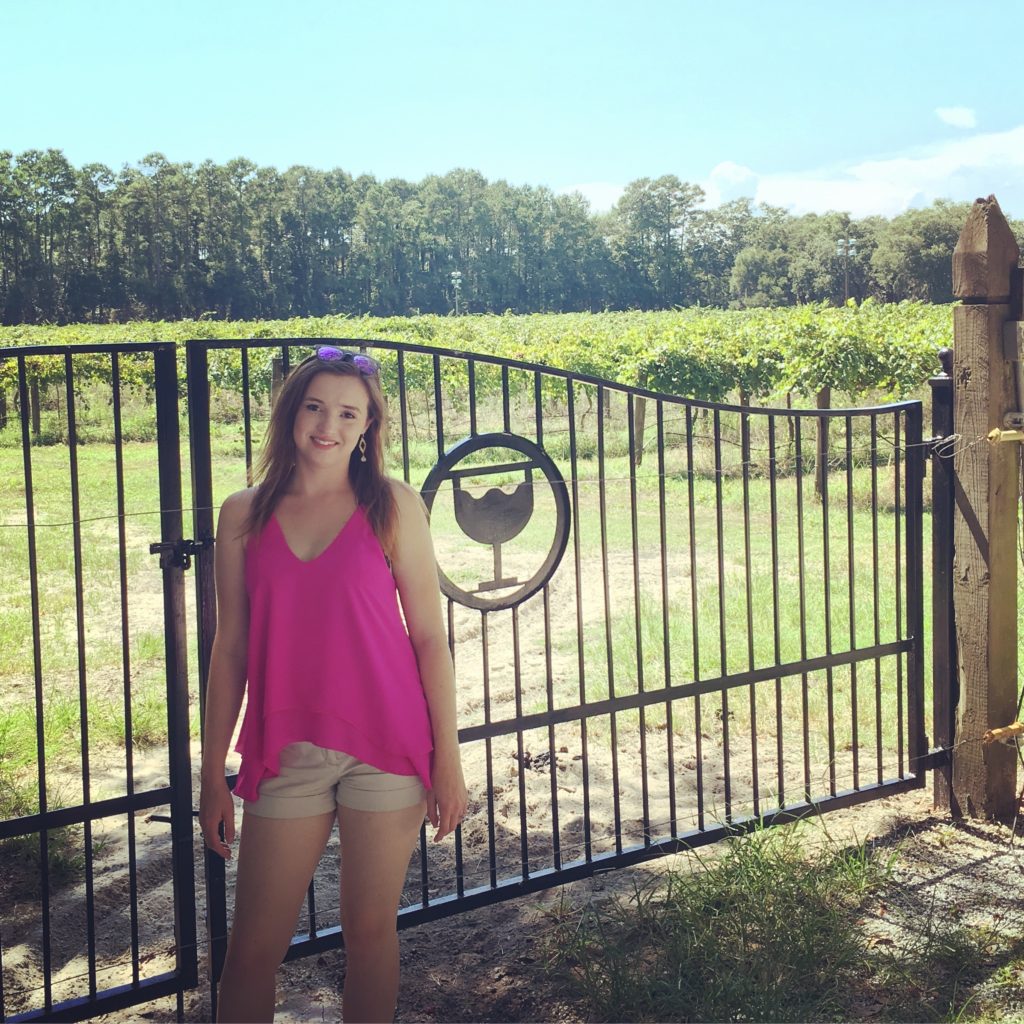 We took a quick break before moving on to the distillery to wander around the farm and meet the animals. We met the resident cow. We were warned that she would head-butt us and she did.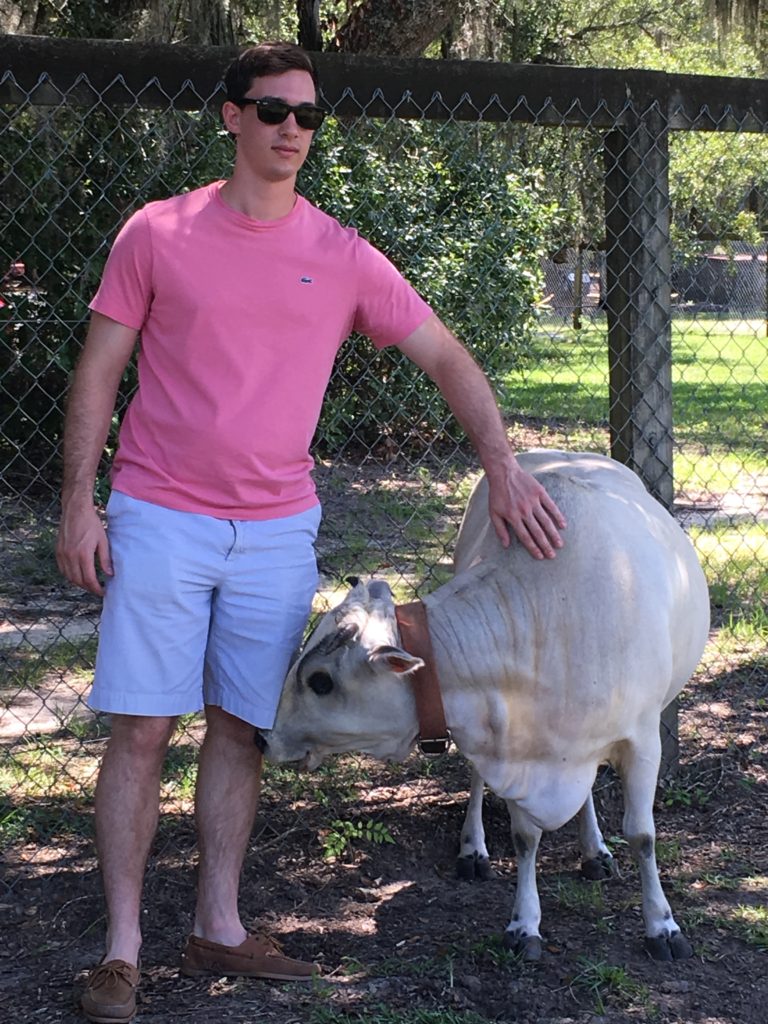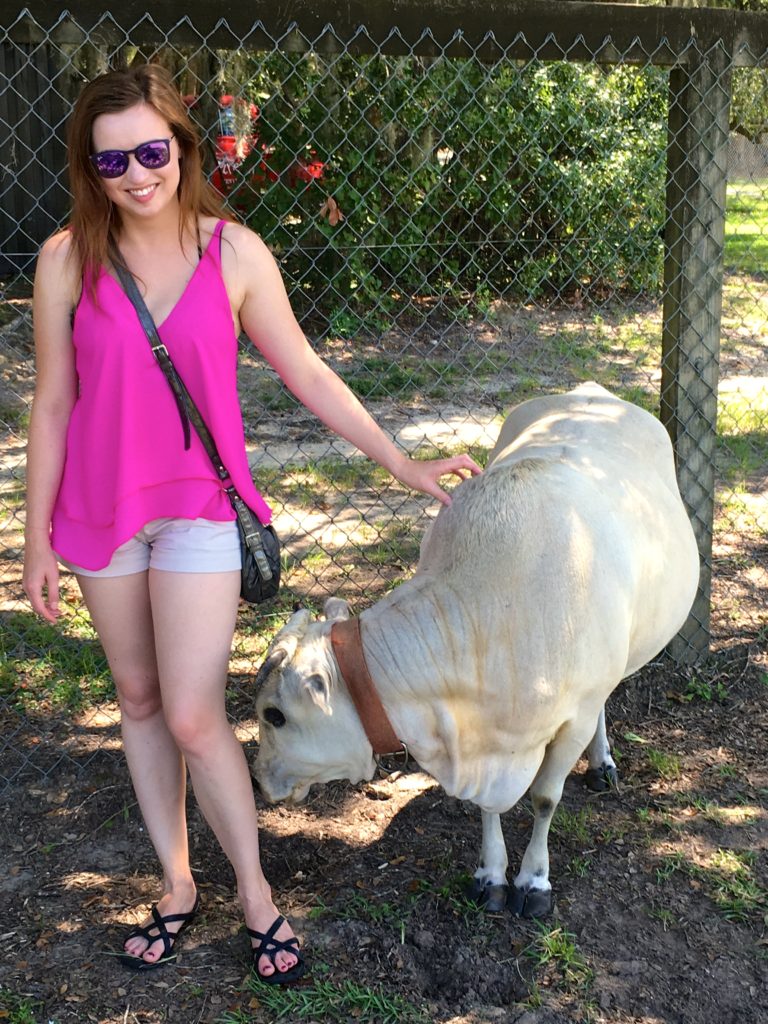 But the original reason we were there was to sample the Firefly Distillery concoctions.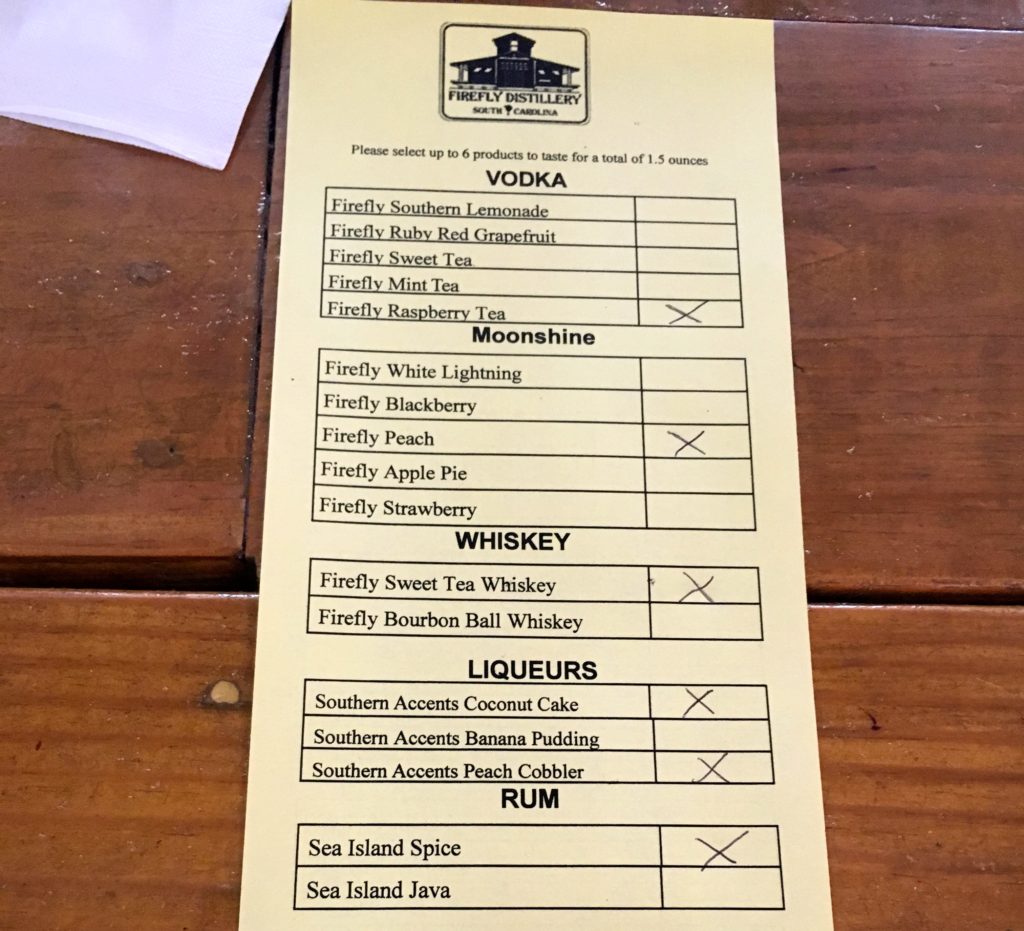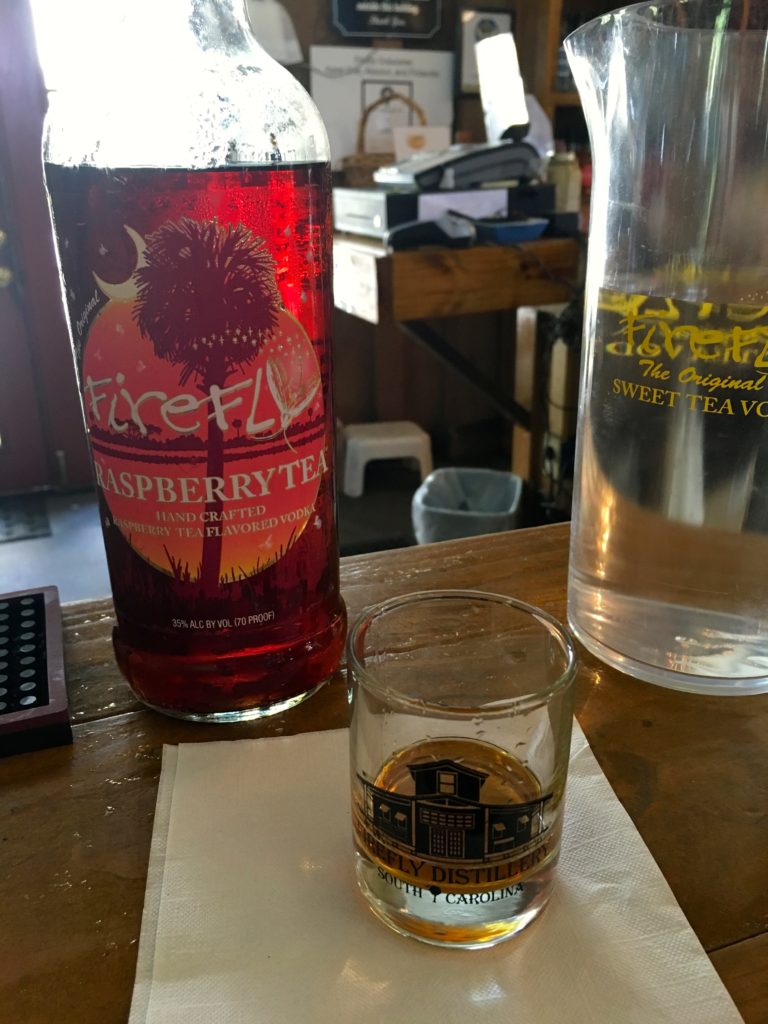 Everything was delicious. We spent a good bit of time talking to our barman whose brother and himself have worked for the company for awhile. He had just got back from working for the summer at the resort in the Bahamas affiliated with the distillery. The tasting was $6 per person and we even got to keep the glass! I purchased the Coconut Cake Liqueur and the Peach Moonshine and can't wait to enjoy!
I was already feeling pretty good after the wine samples. I am known to be the biggest lush, plus I've only drank before 5 pm a handful of times in my life. So I was was really done after tasting the 6 Firefly samples of my choosing. Lets just say I had to nap before dinner! The trip to Wadmalaw Island was great fun & I would suggest anyone visiting Charleston to make the trip as well.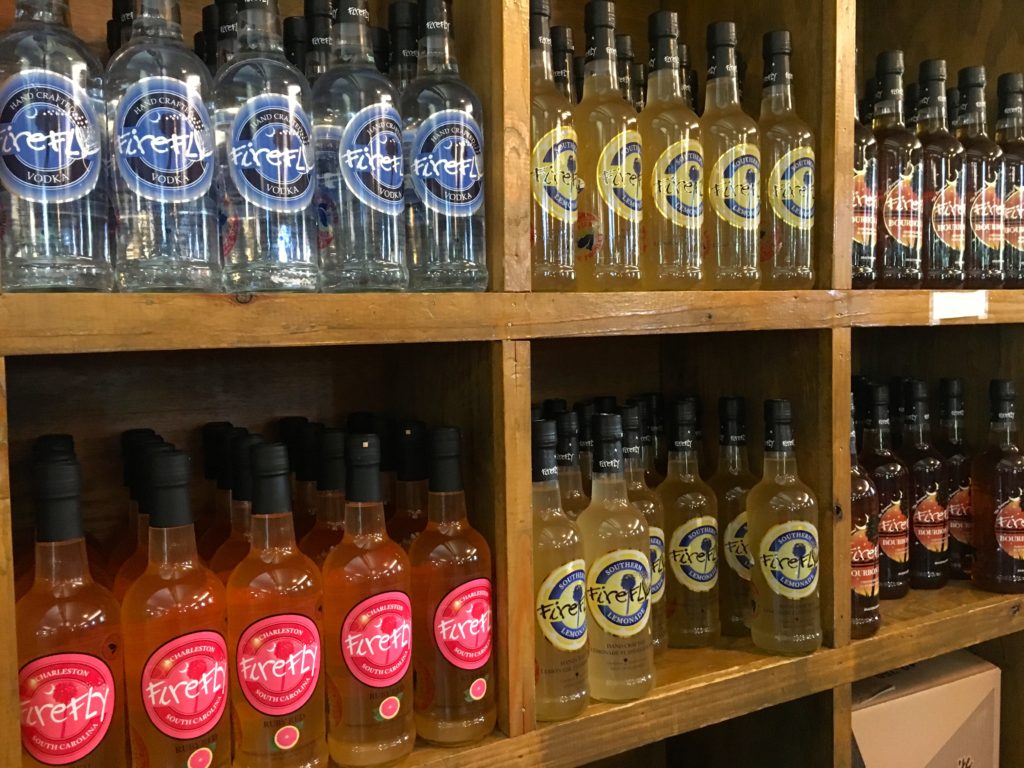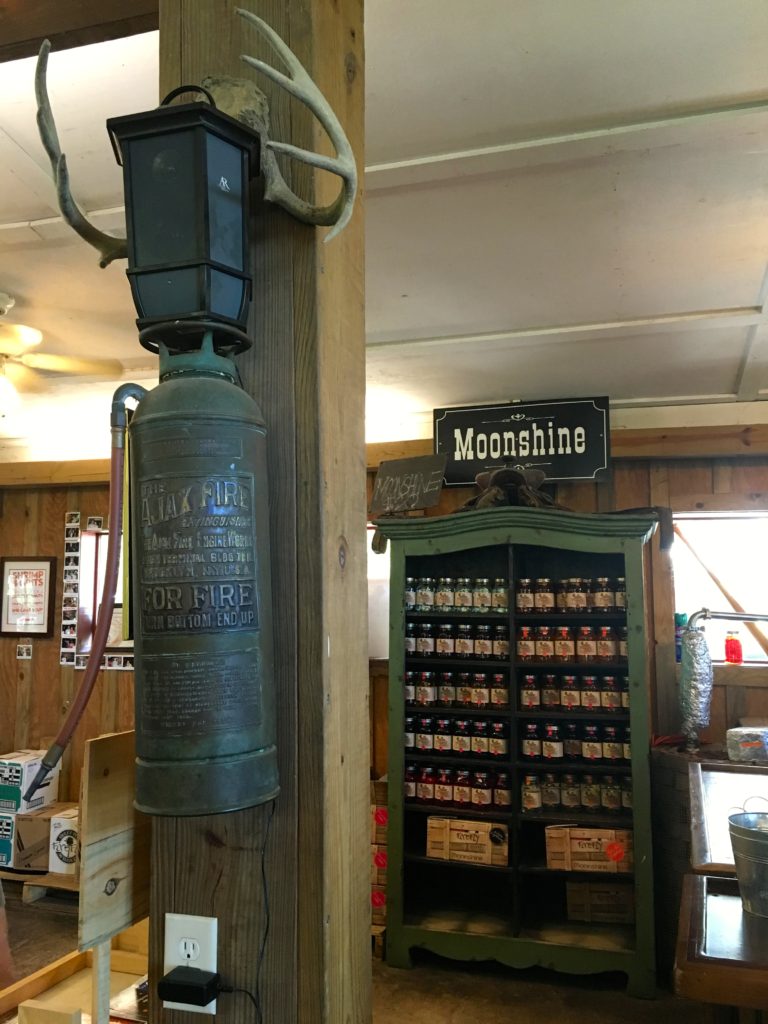 Save
Save
Save
Save
Save
Save
Save
Save
Save
Save
Save
Save
Save
Save