I recently got to fulfill a few dreams, taking an amazing 7-day trip to California with my boyfriend! We traveled in late September adventuring through San Francisco, Big Basin Park, Monterey, Carmel-by-the-Sea, and even Yosemite. We had a few mandatory must see things on our lists, but also took advantage of unscripted exploring in the areas we visited. Here's a quick recap of some of our favorite sights and foodie spots throughout northern California. Hope you also get the opportunity to explore the beauty of California one day soon 🙂
San Francisco
We landed early in the morning in San Francisco without much of a plan – other than tacos. Phil's request was to have tacos, so I did some Yelp research and found Tacorea. Tacorea serves Korean bowls and Mexican classics in a teeny-tiny, retro-cool spot. We enjoyed a delicious fiesta for two of tacos and tater-tot nachos.
San Francisco is known for fog, but we couldn't have had a more beautiful, clear day. (Hence all the cheesy couple pictures at the Golden Gate Bridge park.) We wandered around most of the day, stopping at the famous Ghirardelli Square and drove down Lombard Street.
Big Basin Redwoods State Park
The next morning, after an amazing complimentary buffet breakfast at the Cupertino Hotel, and a bit of driving around the Apple campus, we drove out towards the coast to Big Basin park.  We loved the windy road drive in to the park, surrounded by gigantic trees. We were in awe, consumed by the forest as we explored the redwoods by foot, walking the famous Redwood Nature Trail.
Santa Cruz
We then drove out to the town that surfing originated in, Santa Cruz. We explored a bit by foot, shopping the original O'Neill Surf Shop, and again – had Phil's favorite  – tacos.
It was my turn to choose the activity, so on our drive out to our next stop we stopped at In-N-Out-Burger! Truly amazing place. The employees are so chipper and the food is truly worth the indulgence. I suggest the animal-style french fries.
Monterey, Pacific Grove, and Carmel-by-the-Sea
The main attraction to visiting northern California for us was having the opportunity to drive the scenic Pacific Coast Highway 1. The areas of Monterey, Pacific Grove, and Carmel-by-the-Sea are all along the breathtaking coast making it easy to be entertained just by driving around and stopping at scenic outlook points.  Notable, easy-to-access spots are Lovers Point Park at the point of Pacific Grove, and the famous 17 Mile Drive including: the Lone Cypress, Spanish Bay, Stillwater Cove, the Del Monte Forest, and the world-renowned Pebble Beach Golf Links.
Lover's Point
Spanish Bay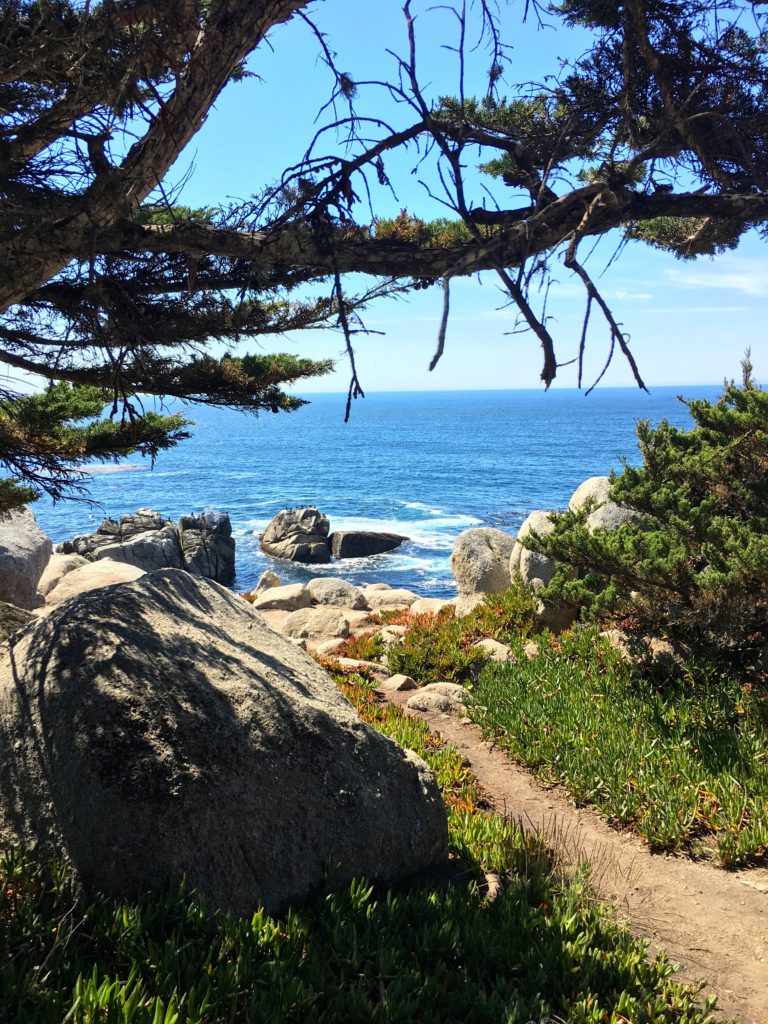 Lone Cyprus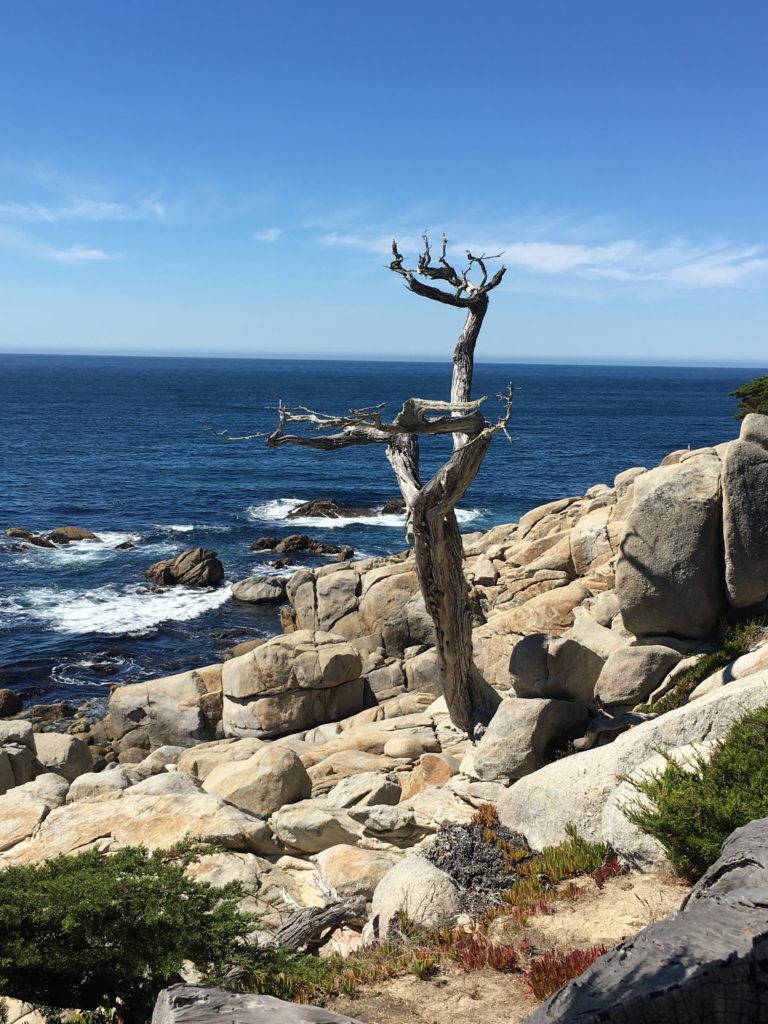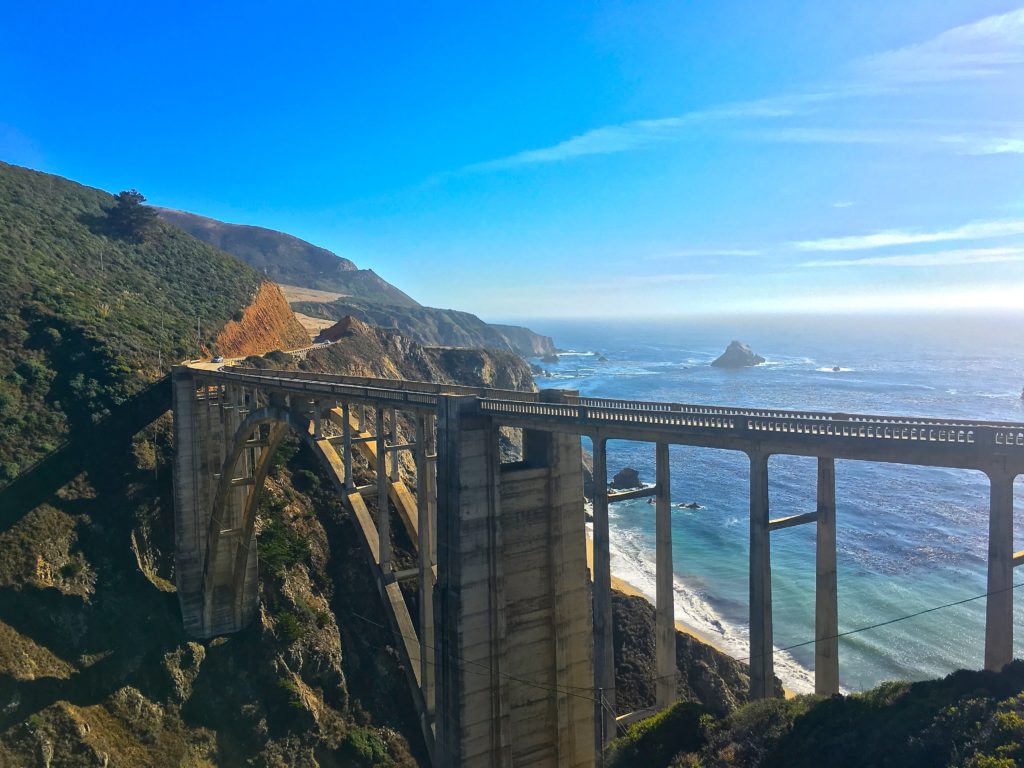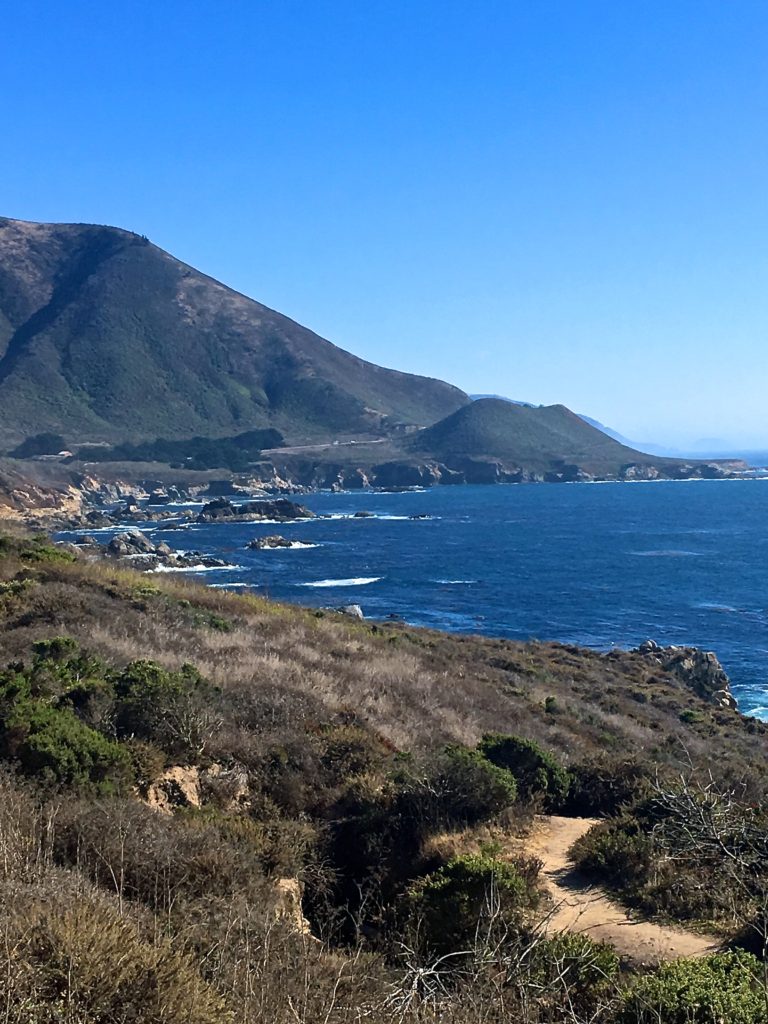 A bonus highlight of the trip for me was experiencing the food scene in the Monterey and Carmel area. This area features many European and French-inspired spots, including many pastry havens! We ate at French restaurant La Bicylette, Lafayette Bakery & Cafe and Parker-Lusseau Pastries & Cafe. Each was truly delicious and worth a return trip back to Cali alone 🙂
We stayed at the recently renovated Munras Inn for 3 nights. This hotel was a great pick for the price with updated rooms, in room fireplace, air conditioning (surprisingly NOT common in Cali) and parking. I'd suggest asking for a top-floor room. Monterey seems to be more affordable to stay in over Carmel, when they are only a 15 minute, seriously scenic drive apart.
Yosemite National Park
We then drove about 4 hours inland, to spent 3 nights just outside of Yosemite National Park, at an Airbnb in Midpines. I really would have loved to stay on the park grounds, but we booked our trip only a few weeks before leaving. There are limited places to stay in the area and they are booked months in advance, so we were lucky to find such a a great house – even it was an hours drive to the central point in the park.
Our first day we conquered the famous Mist Trail, climbing to see the Vernal Falls and Emerald Lake. It was quite the hike. The challenge was worth the view.  Its truly something special experiencing the vastness of the park. Many have raved about the feeling of reflection that washes over you when visiting Yosemite. Without getting too fluffy, I can say the fever/ high / serenity – it's real. Great place to experience as a couple.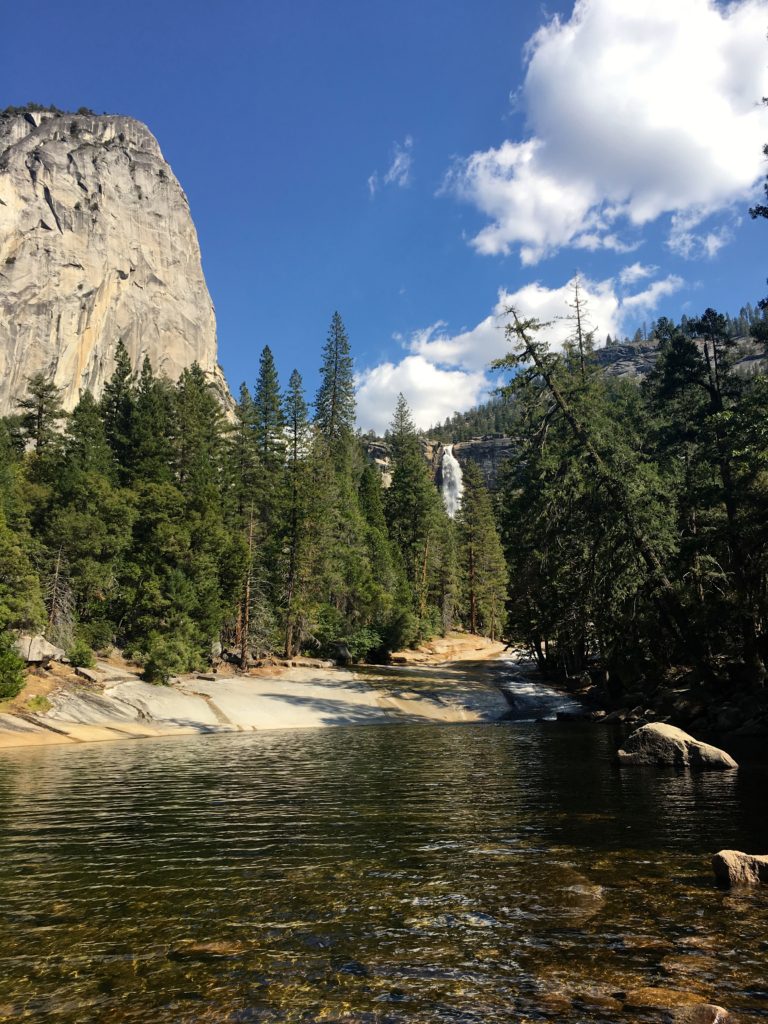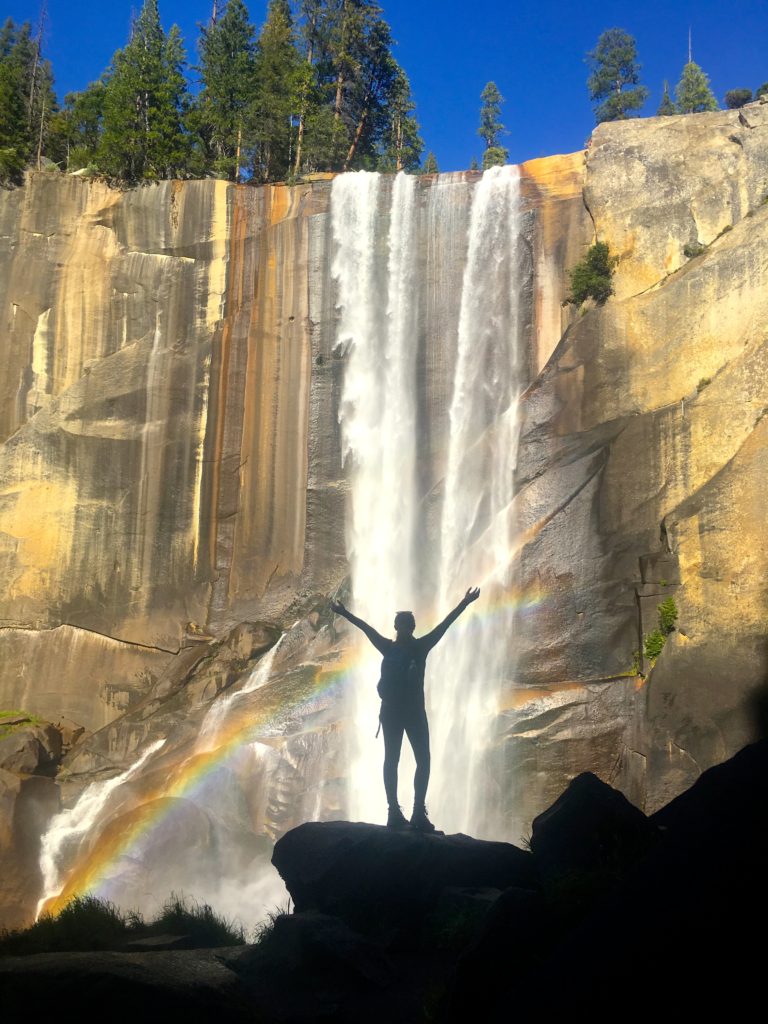 Tips for visiting the majestic Yosemite are to seriously plan ahead – know where you want to park and what trails you want to hike. Timing is everything here with only limited roads in and out of the park, thousands of visitors a day, limited parking and limited sunlight for daylong hikes. Get in and park early! Having proper hiking gear and preparing water and snacks is also a must!
I'd suggest researching via Youtube series from return visitors like Zane and Mel Lamprey – they have a seriously funny travel channel on Youtube! I kinda really want to be BFFs & travel the world with them.
Cheers to being able to explore such beautiful parts of the world and to planning (saving$) for our next trip!