I recently got to fulfill a few dreams, taking an amazing trip to California with my BF! We traveled in late September adventuring through San Francisco, San Jose, Monterey, Carmel by the Sea and even Yosemite. A highlight of the trip for me was experiencing the food scene in the Monterey, Carmel area. This area features many french inspired spots! The area served as my foodie side's play area.
La Bicyclette – Carmel by the Sea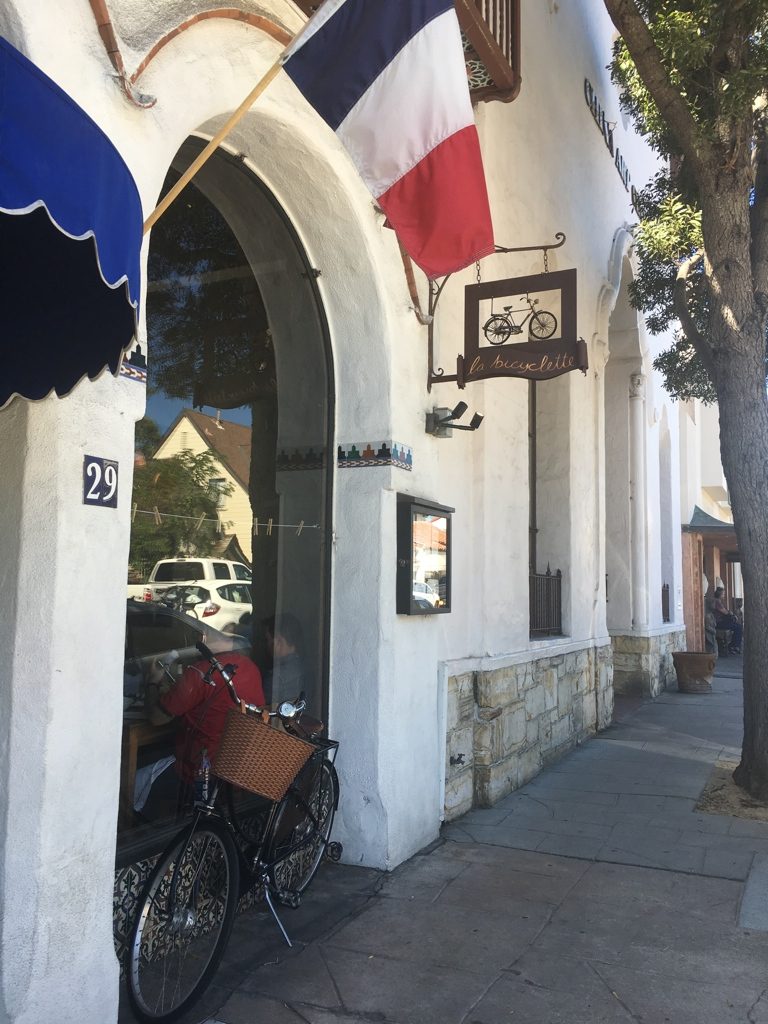 I had this spot at the top of my list ever since researching the Carmel foodie scene weeks before our trip. La Bicyclette restaurant is small, charming and quaint with rustic french country kitchen touches. It's located right in the main shopping, touristy district of Carmel-by-the-Sea.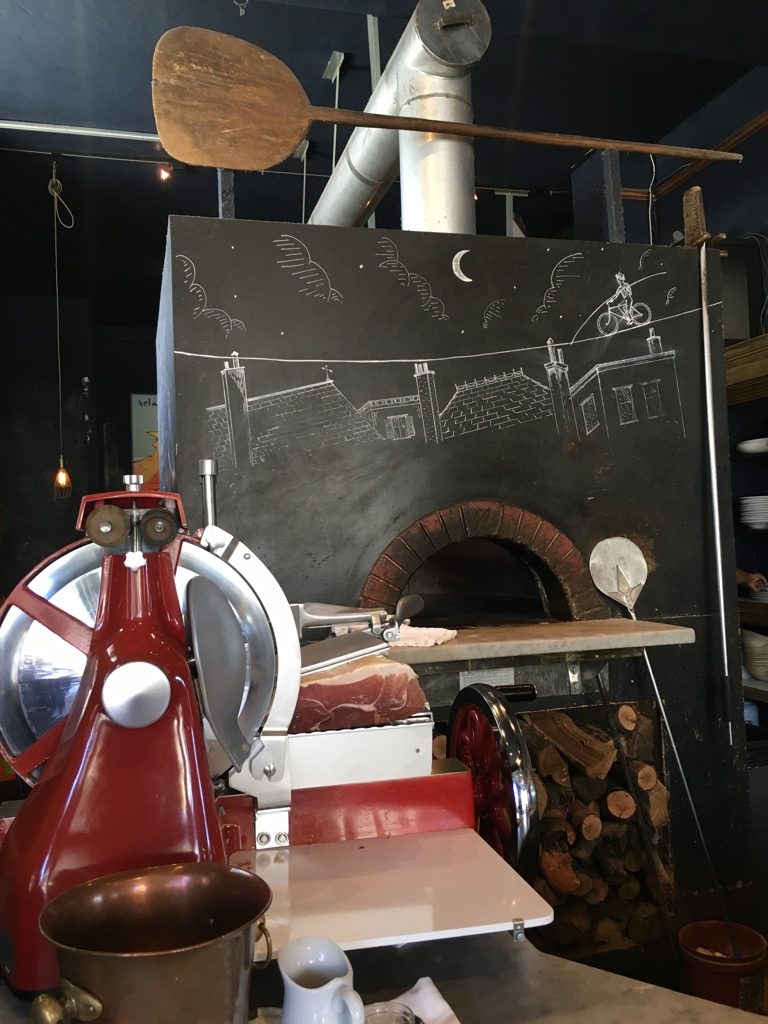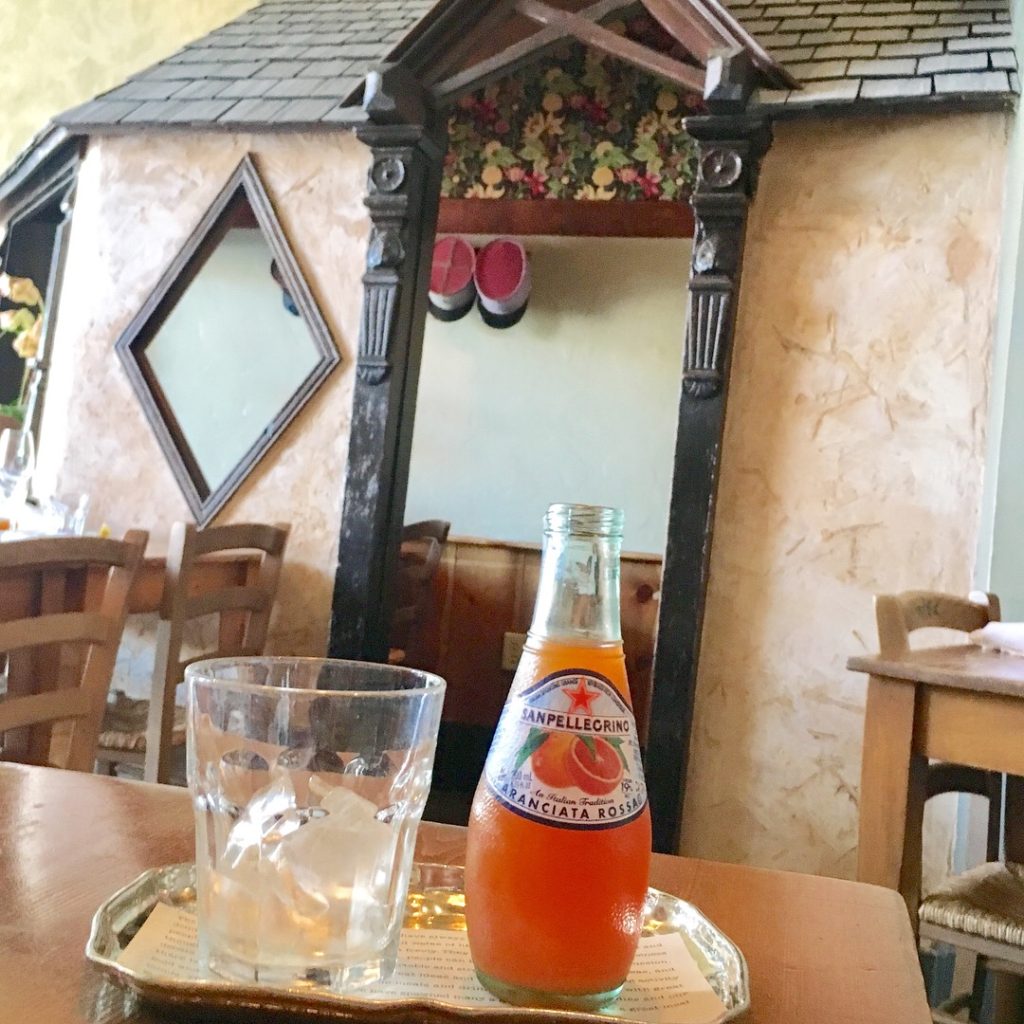 We stopped in for a late lunch on a weekday. I had read a lot about the pizzas, but we couldn't resist the server's description of the special mussels with fries, "Moules-Frites". I usually don't choose mussels, my BF loves them, and I was surprised to find that these were delicious! They were sautéed with shallots, garlic, fennel, and leeks and came in the classic "Pernod broth," a white wine herb broth. It was outstanding, full of flavor and seasoning! The fries were truly tasty fried and crispy. It also came with a rich, decadent aioli dipping sauce. I couldn't decide what was better with the salty fries, the broth or the aioli – I used both 😉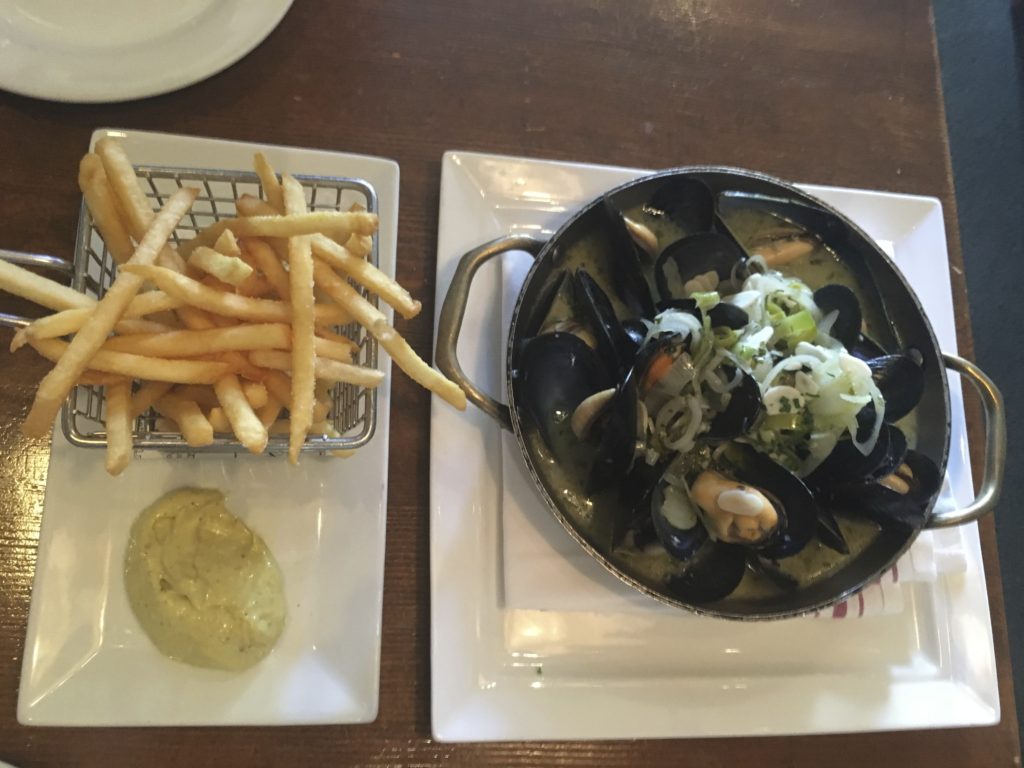 We also enjoyed the fromage board that was served with local honey comb and poached pears. The bread was filled with fruits as a nice, unexpected touch.

I would recommend Carmel's La Bicyclette restaurant for couples traveling to the area looking for a charming and interesting lunch spot. It was a memorable dinner, I hope I will continue to remember this meal when I look back to our trip! Next time I visit I'd like to enjoy a pizza and tap into the wine list 🙂 I can't wait to share more from my trip to Carmel-by-the-Sea!
Save
Save
Save
Save