As first time visitors to Napa Valley, it was overwhelming to plan out our girls long weekend trip. With hundreds of wineries and dozens of interesting restaurants, which ones do you decided to squeeze into a long weekend trip!? As as soon as I read about LE Wine's one-of-a-kind cupcake and wine pairing experience I was convinced it was the perfect way to celebrate my birthday. I'm glad we came across this because this tasting is the perfect combination of fun and sweet!

This spot was located in the Carneros region of Napa Valley with a beautiful modern tasting room and a vast outdoor deck space with stunning views. I was so fascinated with how they built the deck around the trees so the trunks come through the planking.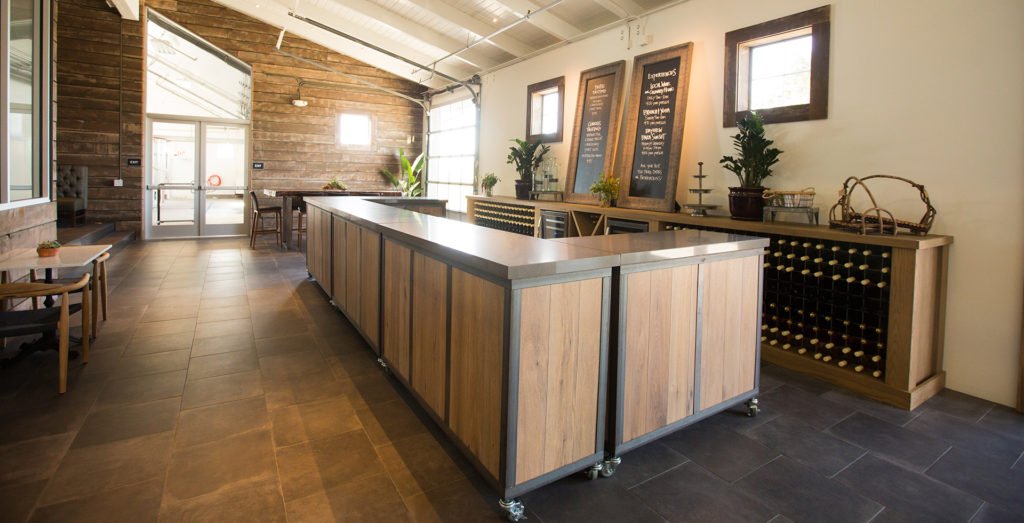 For the tasting we enjoyed both the wines and from mini cupcakes from local Napa bakery Kara's Cupcakes. The pairing was really interesting because you could really taste the wines actually changing in flavor profiles as you ate more of the sweet treat. Since my birthday is the week before Halloween, we even got a bit of added fun with the cupcakes decorated with spooky sugar toppers.
Our pairing featured these delish combinations:
2016 Dry Rose and Red Velvet Cupcake

2015 Vitner's White and Sweet Vanilla Cupcake

 2015 Chardonnay and Banana Carmel Cupcake

2015 Piccolo and Fleur Del Sel Cupcake

The interior space was beautiful with a fun home decor gift shop selection. The staff was so friendly and even gave us a insightful walking tour through the back where they age the wine. I would really recommend this spot for a stop where you can find delicious wine, escape the crowds and take your time with your tasting. The outdoor space was one of the most relaxing spots we visited in Napa.