Happy February?! Whether you love or loathe the holiday, Valentine's Day is an excuse to spread love ❤️ I'm excited to share a few handmade Valentine's Day decoration pieces I've made to help celebrate! I am a true romantic, so I do love this holiday.

I made this LOVE painted bottle decoration set with Rustoleum's metallic spray paint in gold, stickers, and upcylced kombucha bottles.
This rose gold roses set is upcycled Four Roses Bourbon bottles. I love the shape, glass color and roses detail on these glass bottles! I decided to spray Rustoleum's copper metallic spray paint just over the raised roses emblem.
This piece vintage inspired piece is made from a spaghetti sauce jar. I used Rustoleum's metallic in copper for the base and a Martha Stewart stencil and red pearl paint.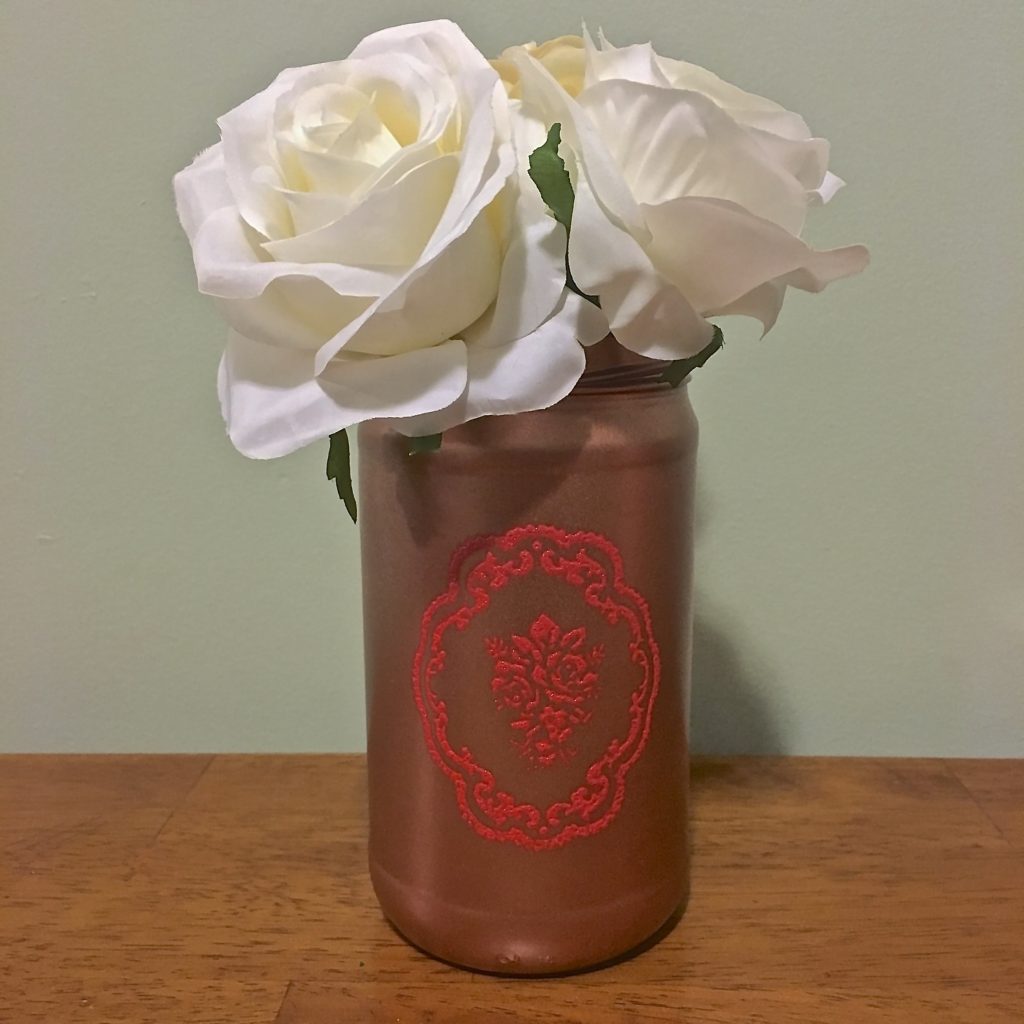 This piece is a little different, my first use of chalk paint. I used a light pink FolkArt® Home Decor™ Chalk Paint on an Orangina glass bottle. It took about 5 coats to achieve a saturated finish. I used the pearl red Martha Stewart paint to freehand a large heart. I added the Be Mine detail with a Martha Stewart stencil and a Sharpie® Oil-Based Paint Marker, which I also used to freehand the arrow detail.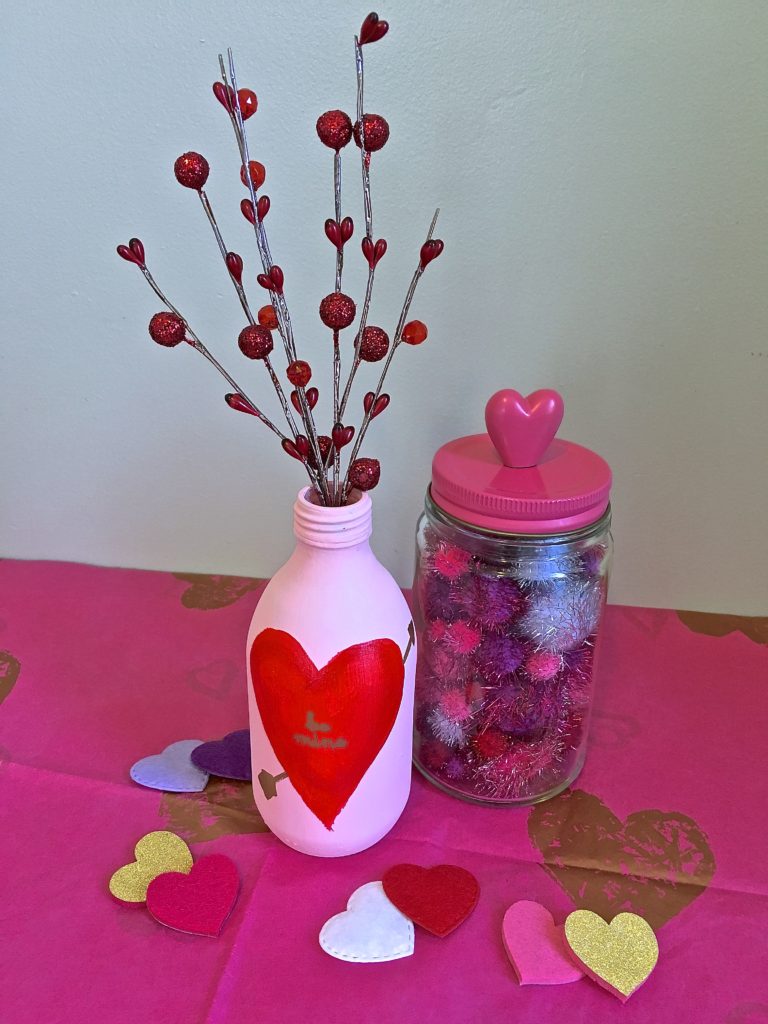 I found this fun heart topped mason jar at the Target Dollar Spot! I couldn't resist it and had to have one. I choose not to paint it, but fill it with fun metallic Valentine's themed pompoms by Recollections at Michaels.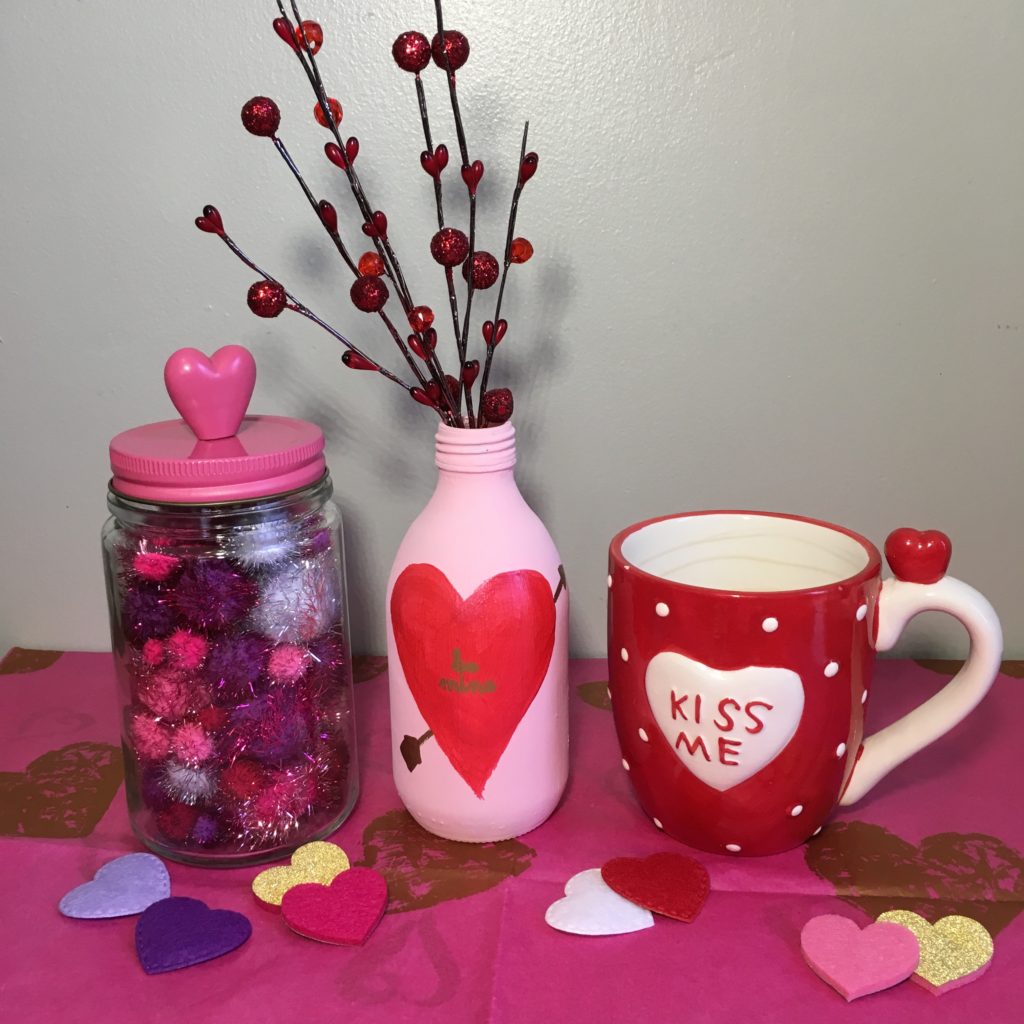 While shopping at Michaels I of course found a few more treasures like these loose hearts and love arrow sign.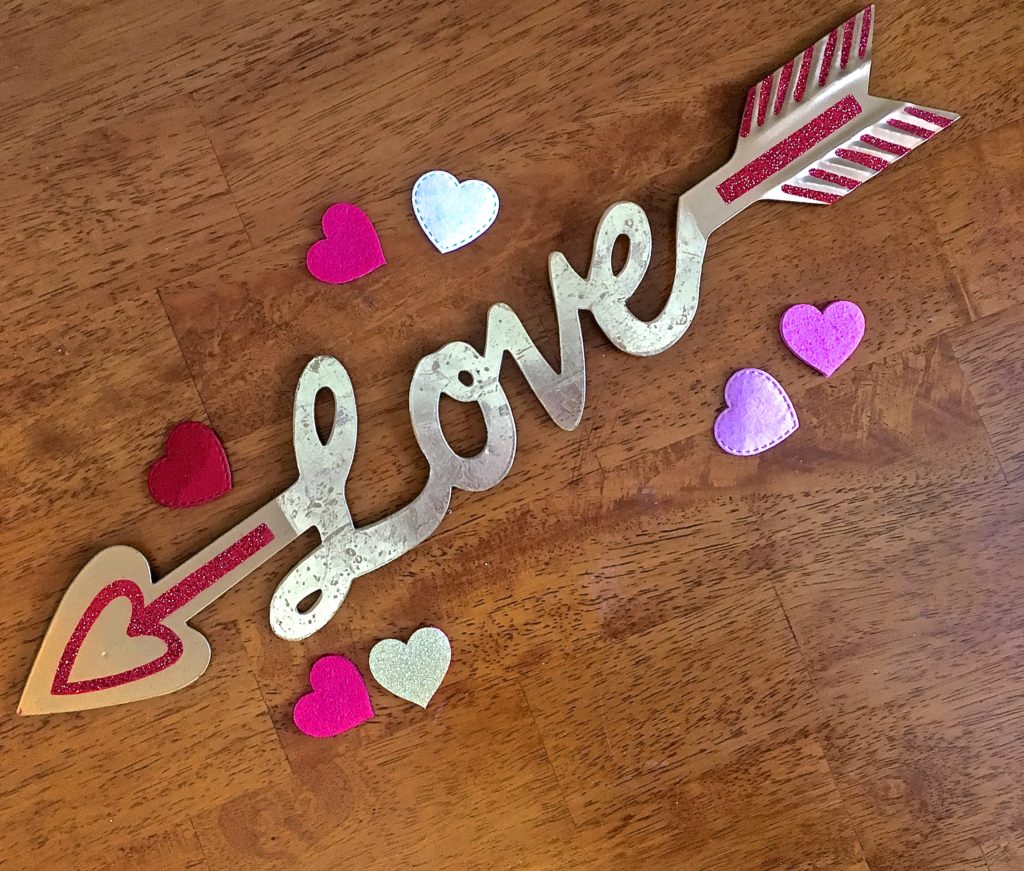 I updated my open display shelving with all these fun Valentine's day inspired pieces.
Save
Save
Save
Save
Save