The holidays are my favorite time of year simply for the decorations. I'm more excited to decorate my home for the season, than a kid is on actual Christmas morning. To me there's no such thing as too many lights, or too much sparkle. To prepare to decorate for this upcoming holiday season, I wanted to use the glass cloches and glass hurricanes I had on hand to create my own festive Christmas terrariums or snow globes of sorts. This idea is a super simple and easy way to make your own custom Christmas decorations!
I started off by gathering the elements to my holiday scene. You can use anything festive for the holidays that you love – it just needs to be small enough to fit in your containers!


I selected small ornaments like a Santa, his sleigh, a few reindeer, a church, and tiny bottle brush trees. I love glitter, so for snow I wanted to use the really glittery extra fine snow flurries, Original Buffalo® Iridescent Snowflakes.
Here's a list of the ornaments I used from Joann's Craft store:
Decorating your glass pieces is really simple! For a festive Christmas glass hurricane I used started by filling the bottom with snow and then layered in my decorations. My theme here was a reindeer scene.

Here's another version with a ombre glittered reindeer.I also made the bottle brush trees in the back of these hurricane scenes! I'll be sharing a DIY on how to craft those yourself soon 🙂

You can also use any glass cloches displays you have to add a bit of festive christmas decor to your kitchen. Here I used my favorite white marble and gold cloche to create a fun scene with Santa picking out his Christmas tree.
I love cloches, so I had to fill them all with festive scenes! Here's another decoration idea, very reminiscent of a traditional snow globe scene. I used a small christmas church and snow with my rustic rose gold cloche.

I added the Holiday hurricane decorations throughout my home for a beautiful Christmas display.
Hope you are inspired by my festive creations to create your own holiday terrariums and snow globes with your glass hurricanes and cloches! My displays truly make me happy, and sometimes even so overjoyed I become sappy.  Tis the season! I may just keep these out all winter because they are so precious!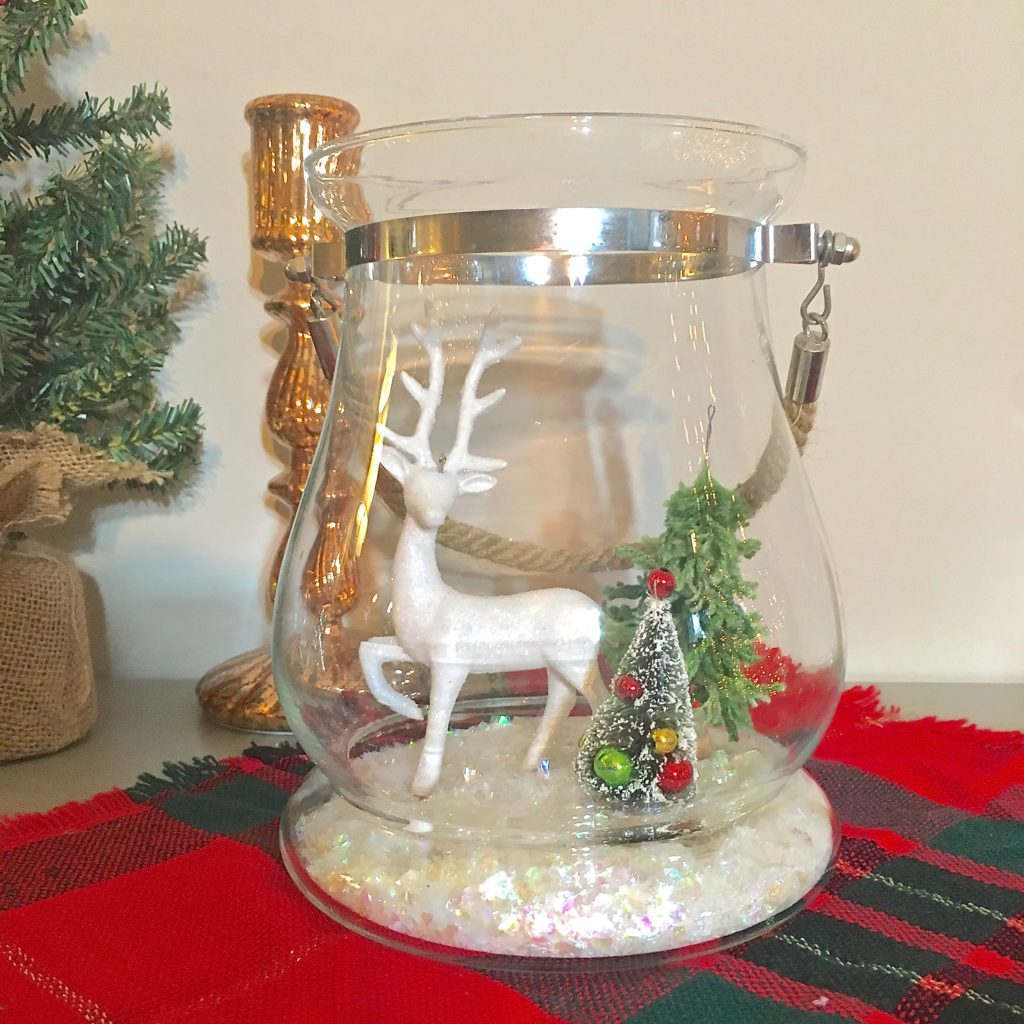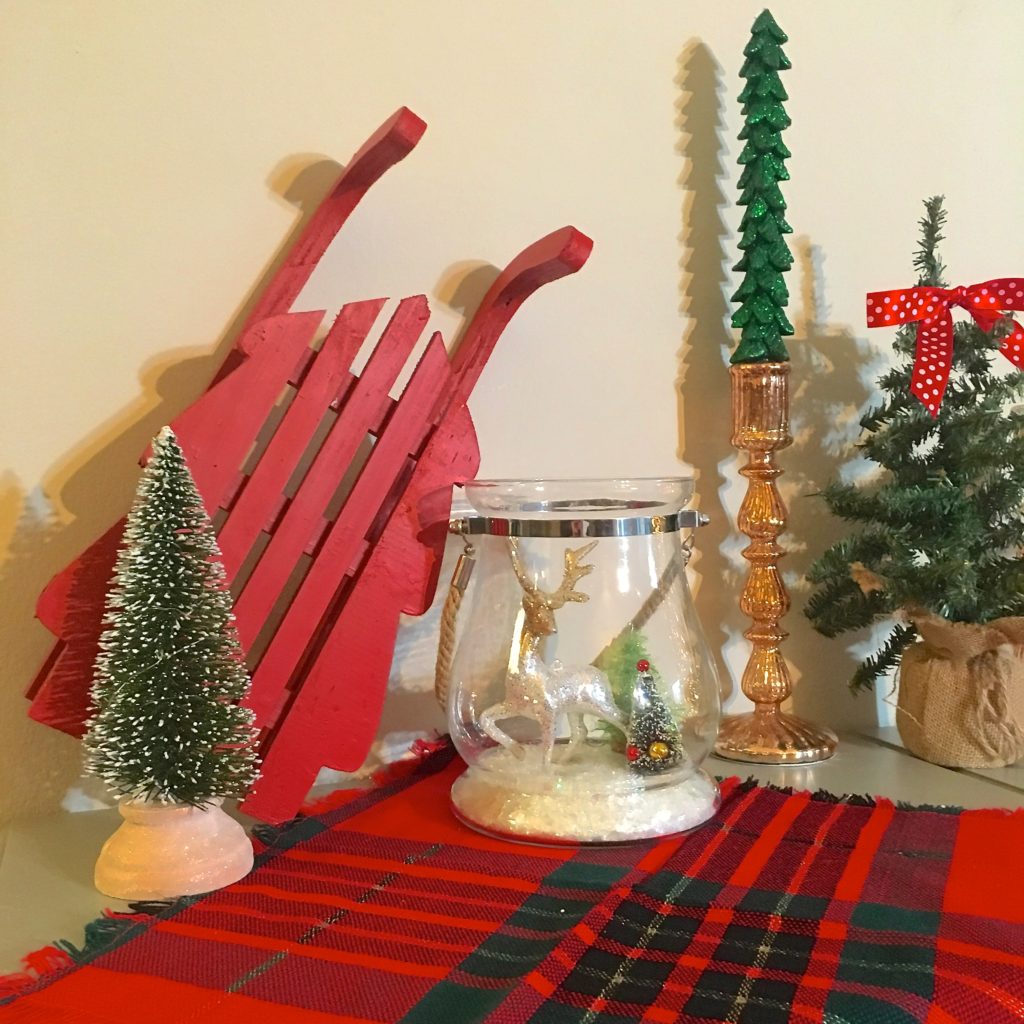 Materials I used for this project:
Glass hurricane

   (Mine is from local garden store Laurel Nursery/Garden Center, Inc. Glass hurricanes are also available at at

 craft stores, dollar stores, home stores etc.

)

Glass cloches

   (Mine are both from 

Homegoods

)

Small christmas ornaments

   (

Joann's Craft Store – linked above

)

Buffalo Snow® Extra-Fine Flurries

  (

Michael's Craft Store – or Amazon linked above)