Yountville is a food and wine lover's dream, full of small-town charm. This culinary utopia is packed with world-class restaurants, tasting rooms, hotels, and spas. This tiny town is known to have celebrity-chef owned spots (most famous French Laundry by Thomas Keller) and actually has more Michelin stars per capita than anywhere else in North America, isn't that crazy!? I didn't get to visit any on my trip, but I did explore this fancy town and have a few favorite spots to recommend.
What made Yountville so memorable to me is that it is seriously charming and picturesque. The main drag, Washington Street's, grounds are immaculate and everywhere you look there's some special architectural detail making the place so unique.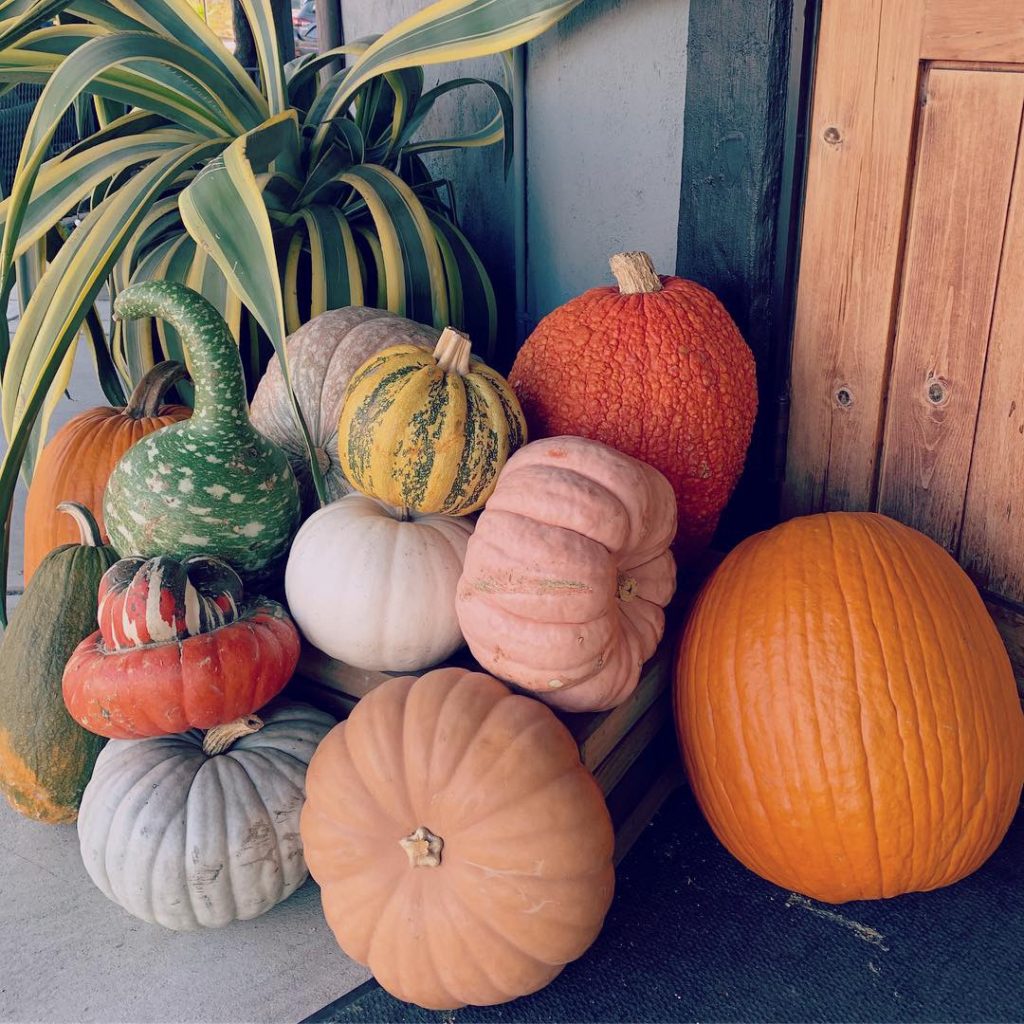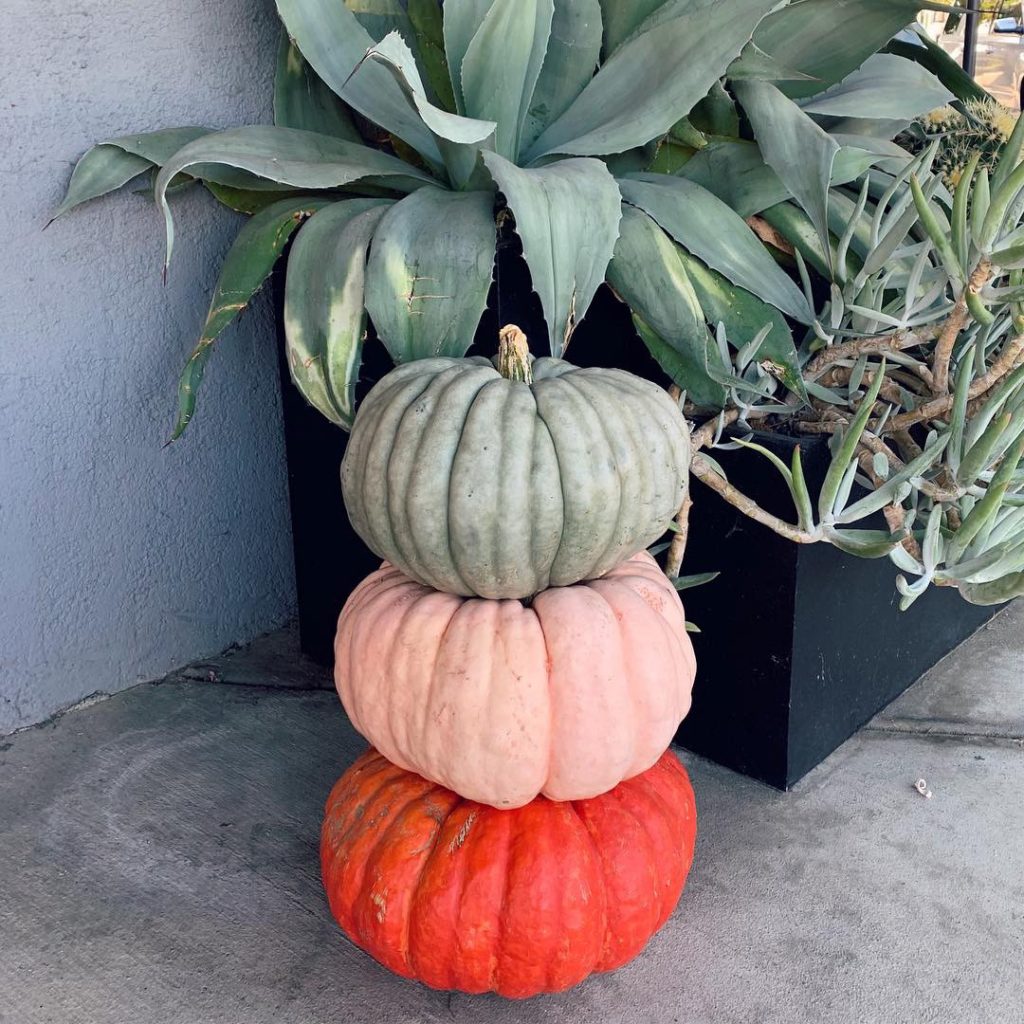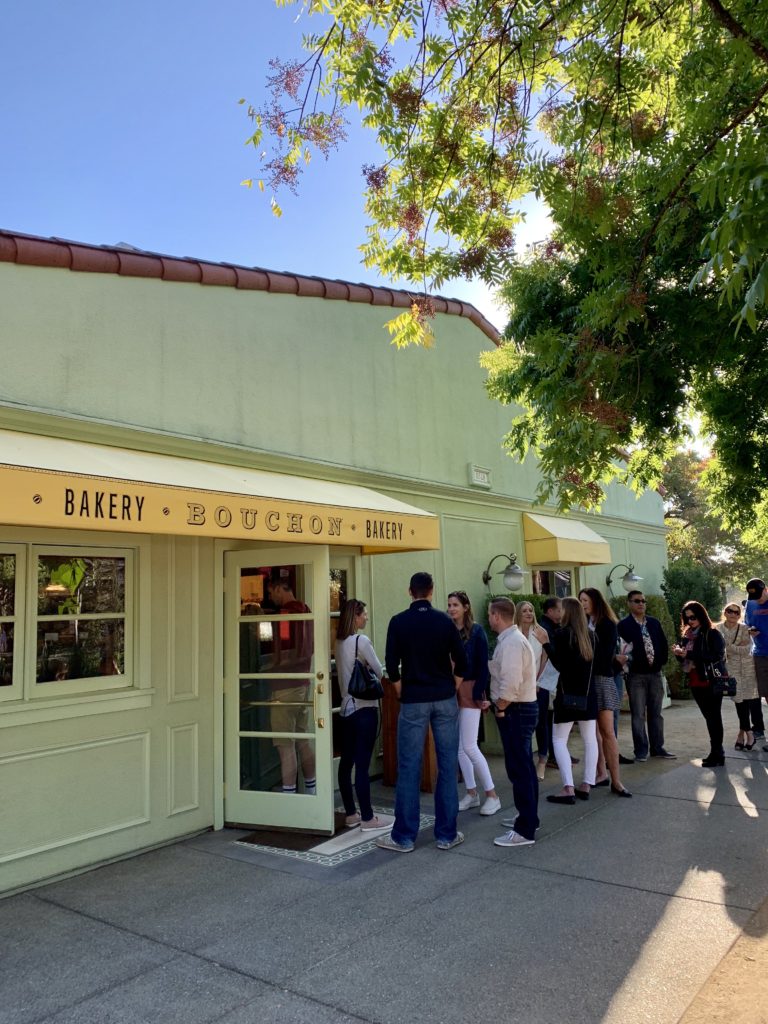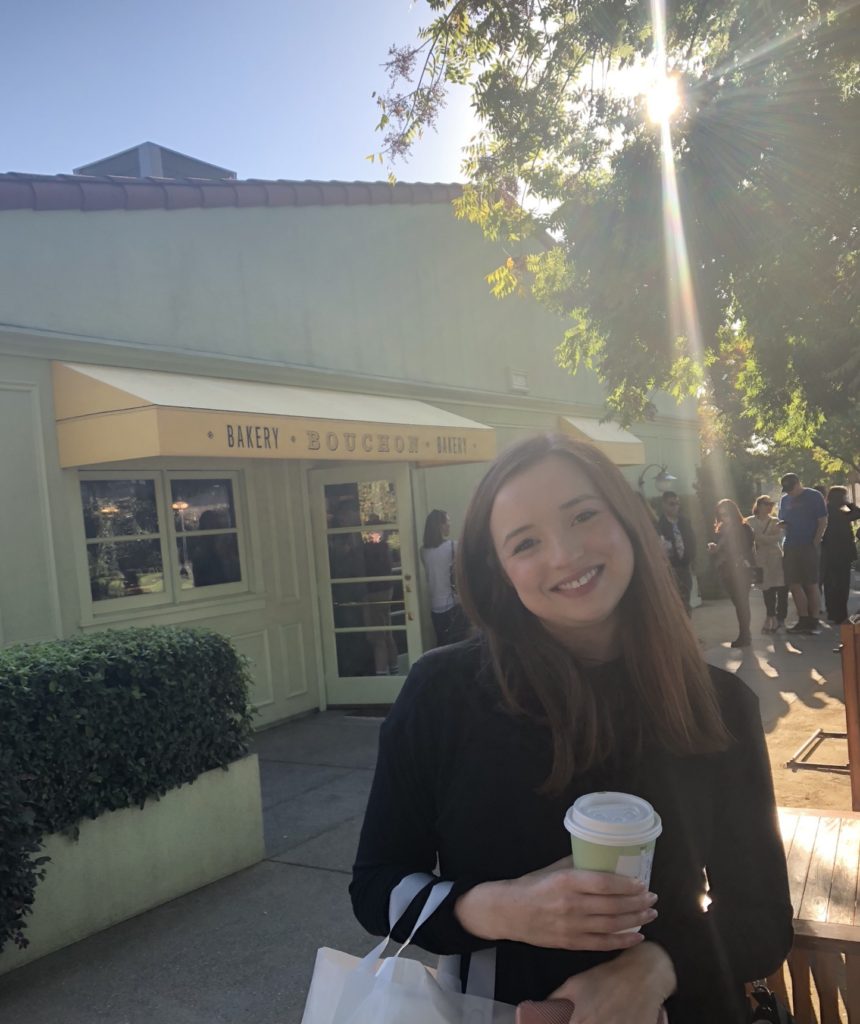 This tiny French bakery is known for its world-class treats. It's owned by famous chef Thomas Keller (French Laundry). Bouchon offers a great selection of pastries, salads, sandwiches, quiche, and a soup du jour; so this is a great spot to grab things to pack for your winery picnic lunch.
Get here early or you'll wait in a line that wraps around the building. Its worth the wait though to experience these famous baked goods. The pastries were light, fluffy, and delicious. You might want to research the menu ahead of time as it is extremely hard to see what they actually have to offer as the line blocks the display cases. Bouchon does not have seating inside, but a few benches and tables are set up outside.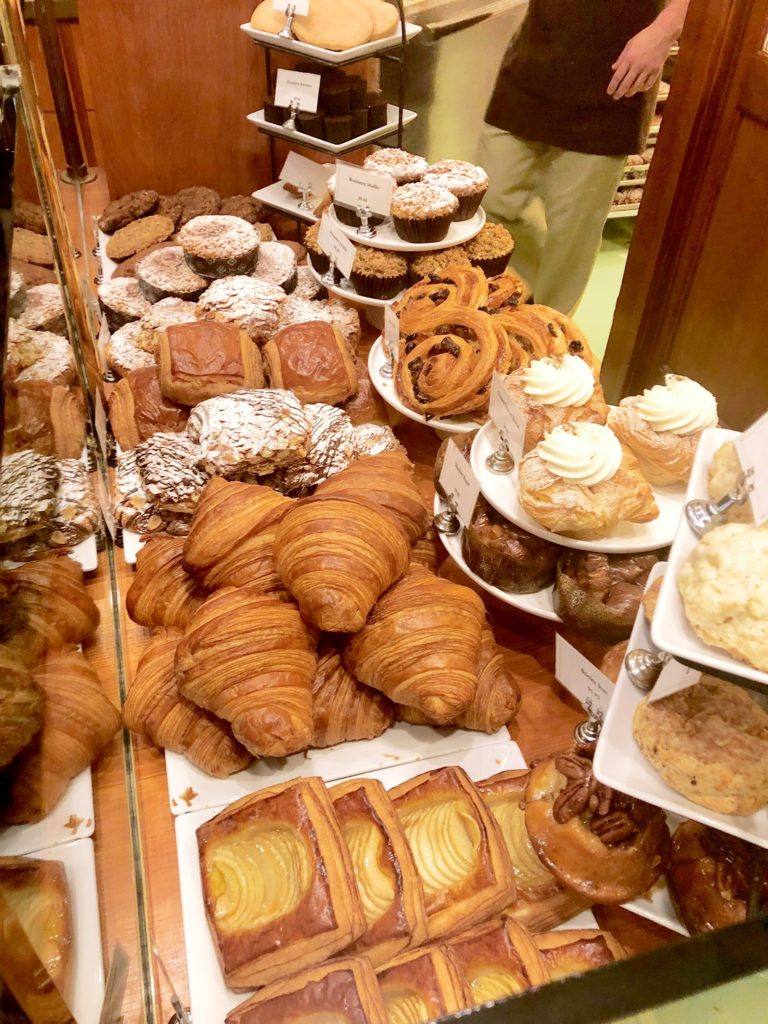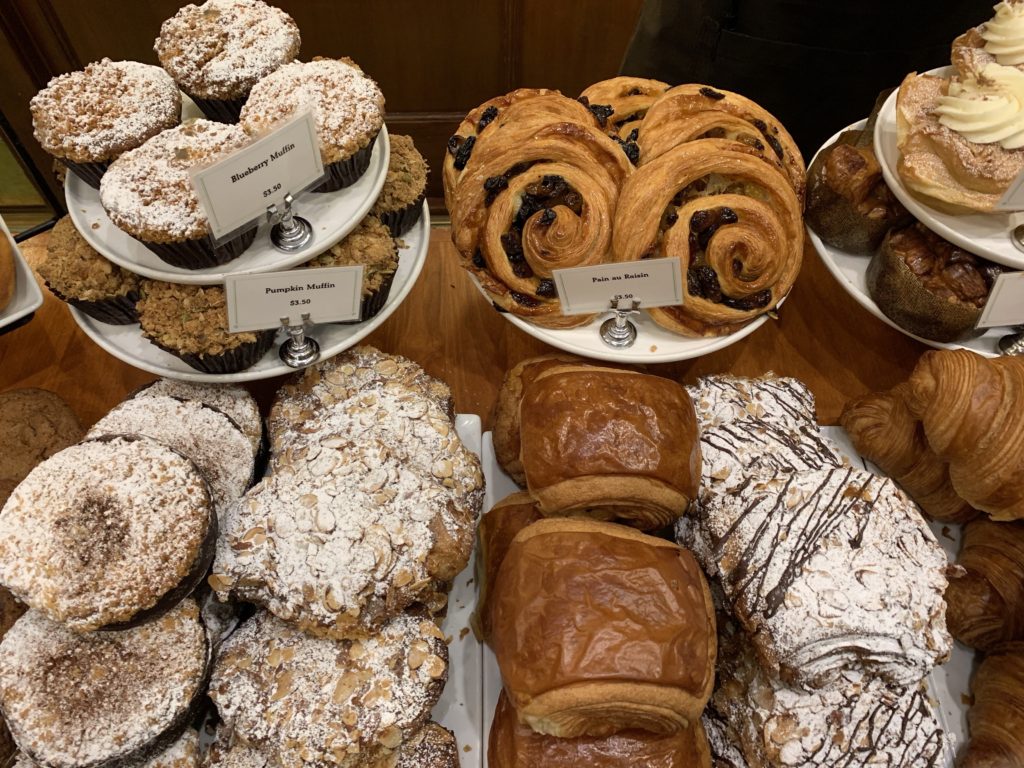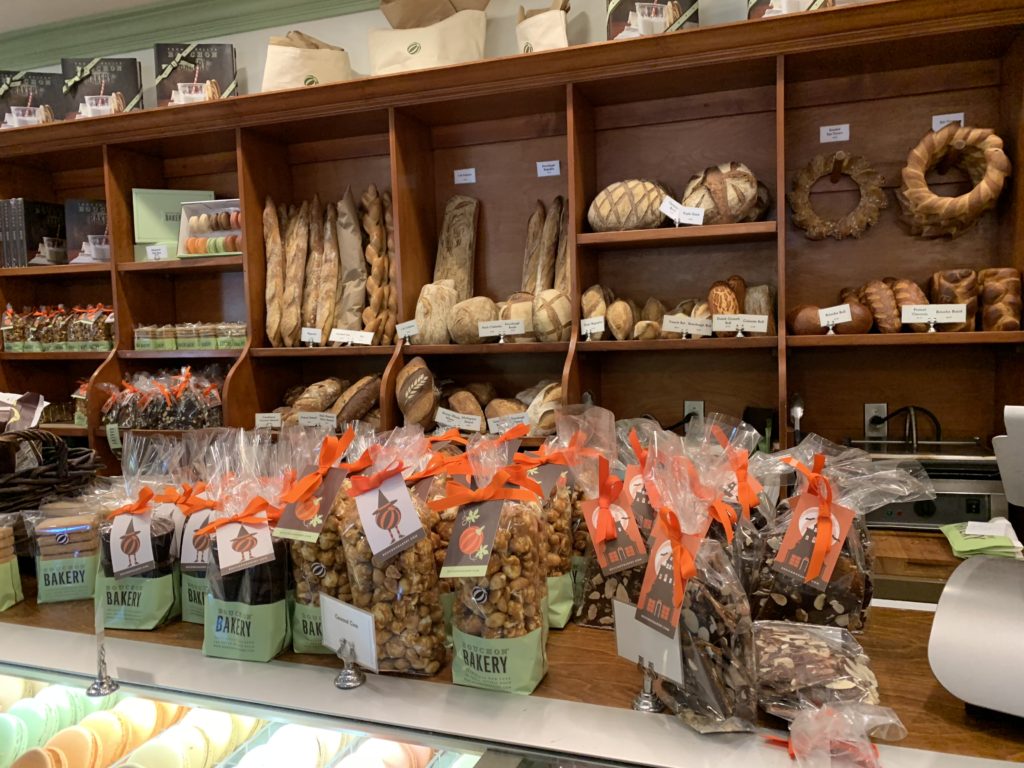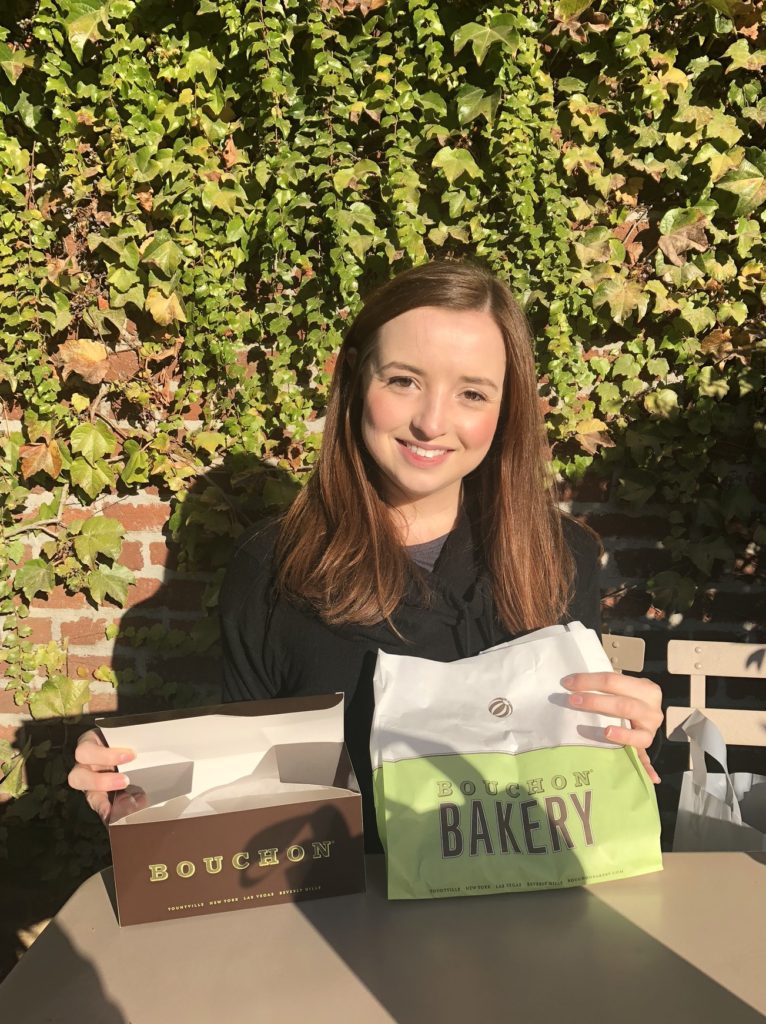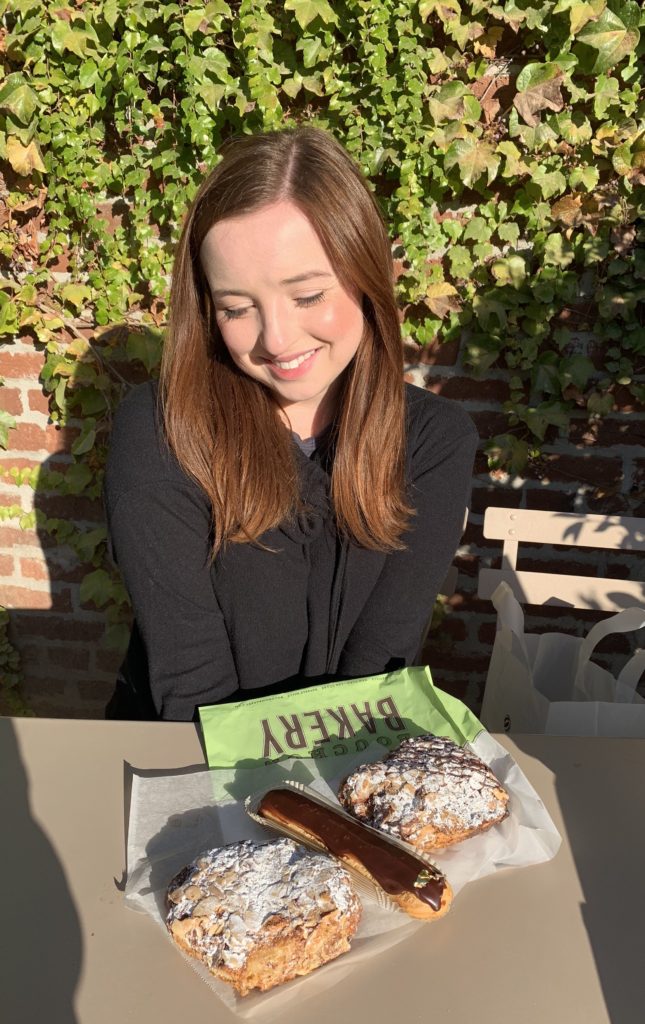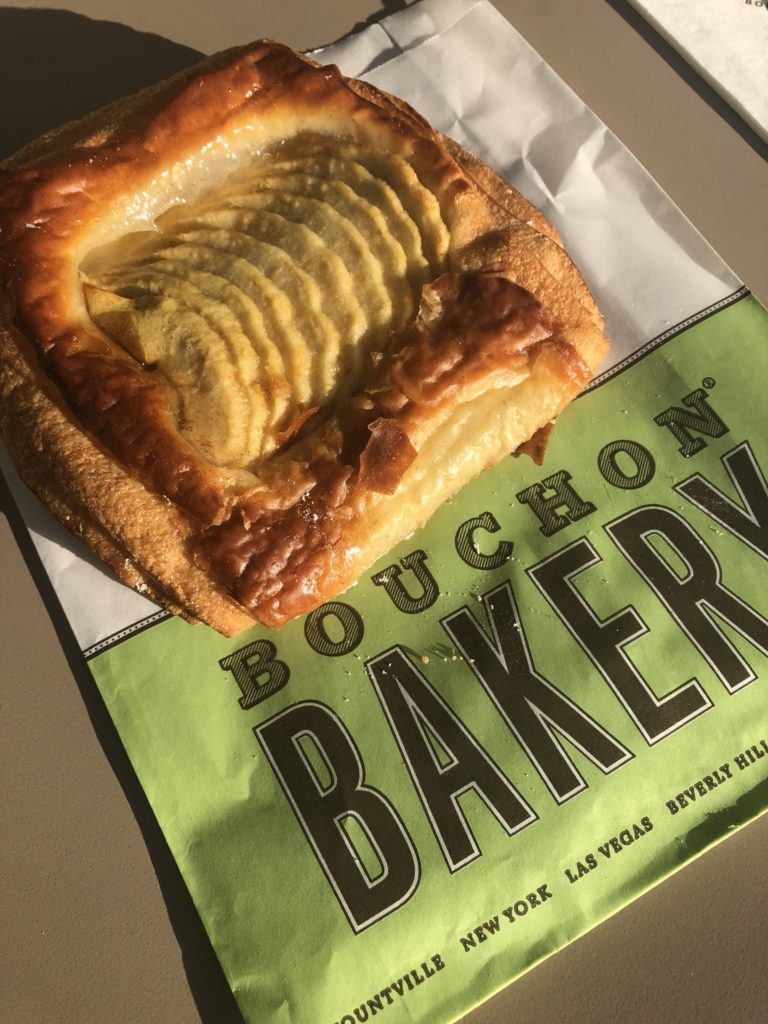 If you can't get a reservation or don't have budget for French Laundry (aka me), try it's founder Thomas Keller's casual dining restaurant Ad Hoc. Ad Hoc is a very interesting concept offering only a four-course menu, based in American comfort food, that changes daily. I wasn't sure that I would really want all the things on our menu, but at least its nice not to have to make decisions and just sit back and enjoy. I was pleasantly surprised that they had a nice Moscato available. Our four-course meal include a fresh California beet salad with fennel, grilled peppercorn ribeye with parsnip and sweet potato au gratin, cheese course featuring a soft cinnamon dulce de leche cheese, and carrot cake cupcake. The staff here was really friendly and relatable for a upscale restaurant.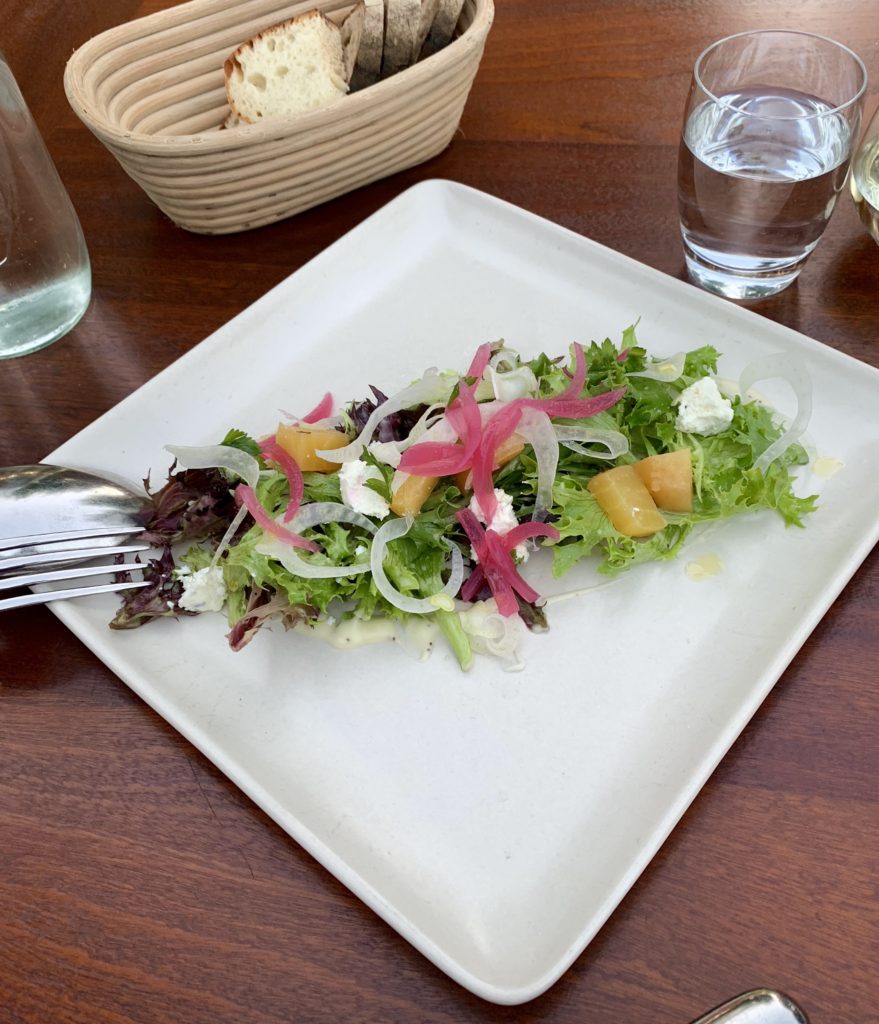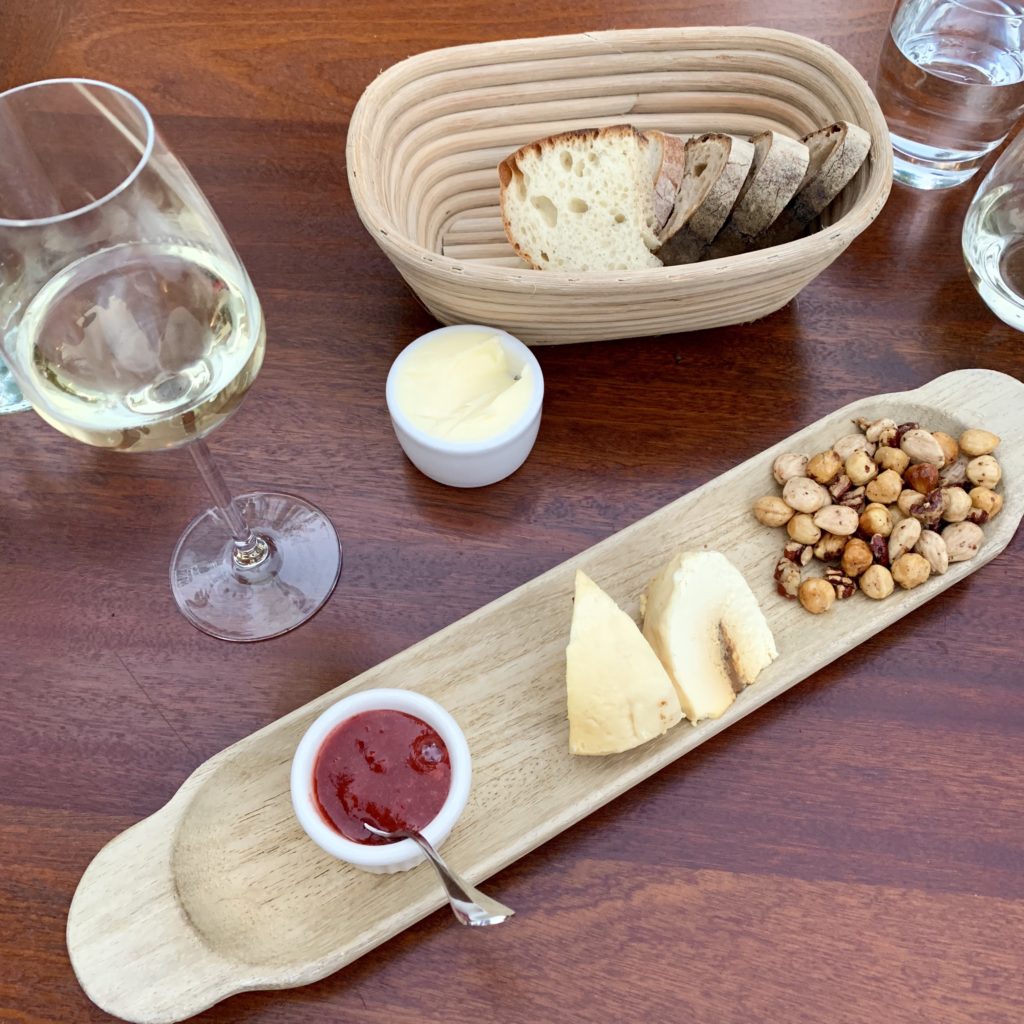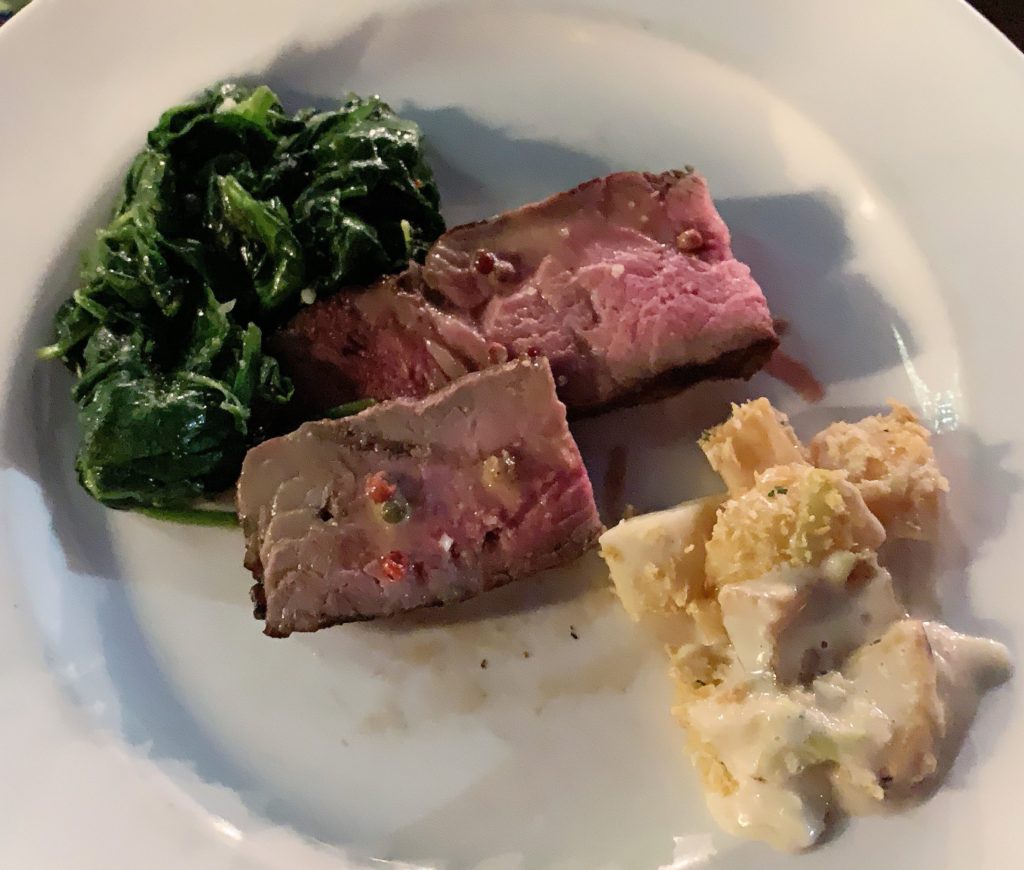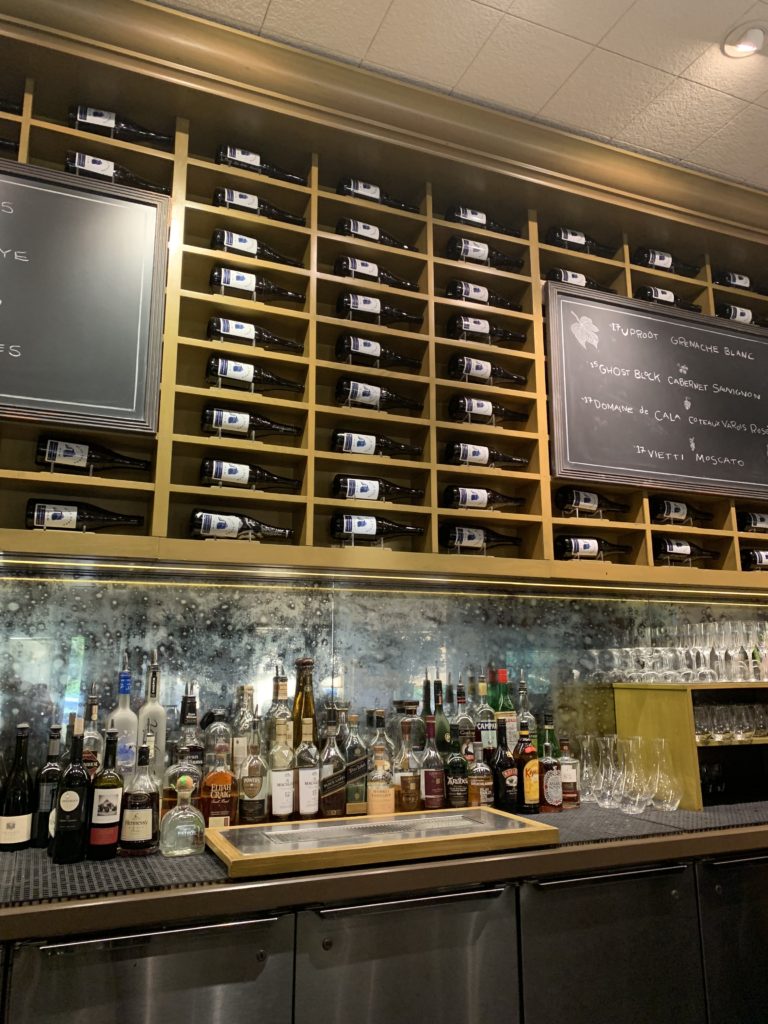 Stewart Cellars
For a winery stop Stewart Cellar's beautiful property is located in downtown Yountville. For an extra special tasting, check out my post on the Wine & Chocolate Pairing in the Nomad Heritage Library at Stewart Cellars.