On the weekends, I love to sleep in and go to an affordable typical American breakfast with my BF. Not an overpriced brunch in the city with champagne or bloody marys, but a relaxed breakfast with no makeup and sweats.  Living in a suburban area, the North Hills of Pittsburgh, we have plenty of homey breakfast choices.
The Island Bean Coffee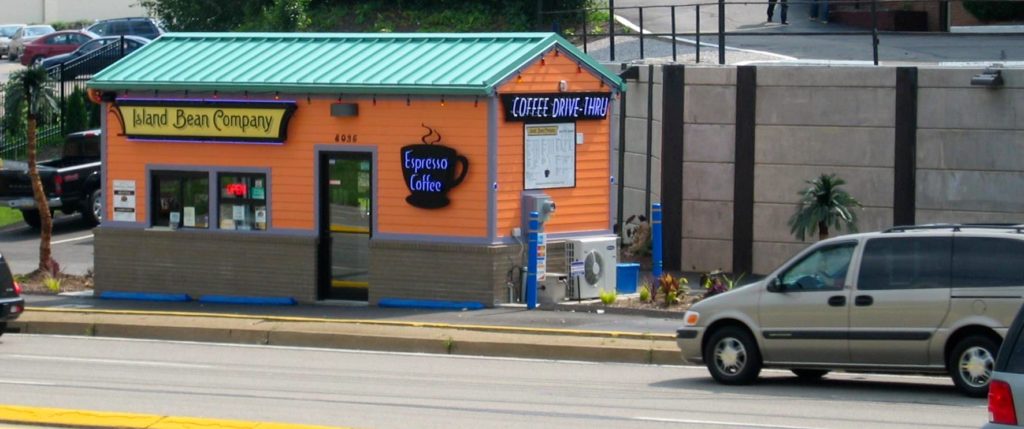 No morning is complete without coffee. If you can't already guess by my taste in wine, I love my coffee sweet and flavorful. I haven't explored all the coffee shops in the North Hills, but my favorite so far is definitely The Island Bean. This is actually a small drive-through right off of McKnight Road by the new Block Northway. Their lattes can be customized through a huge lists of flavors. My favorite so far is the coconut cream, while my BF likes the Nutty Squirrel 🙂 Seriously an upgrade from the bitter lattes of Starbucks we are all used to.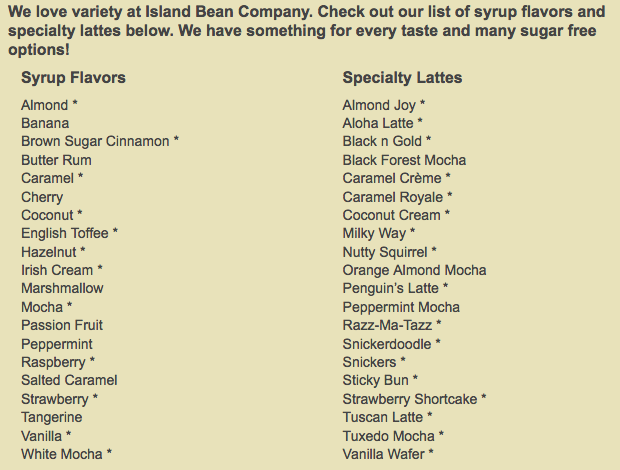 First Watch Cafe, McCandless Crossings
First Watch is a chain, but a very quaint modern farmhouse chic daytime cafe. Not only is the decor & color scheme farmhouse fresh, but the menu is vast with breakfast, brunch and lunch items. First Watch is known for using high quality,  fresh & organic ingredients with many healthy options and fresh pressed juice offerings.
I love their egg hash dishes. The "Skillet Hash – Parma" is two cage-free eggs atop fresh, seasoned potatoes, Italian sausage, house-roasted Crimini mushrooms, onions and tomatoes with melted Parmesan, Mozzarella and fresh herbs. It's very filling, only about $13 .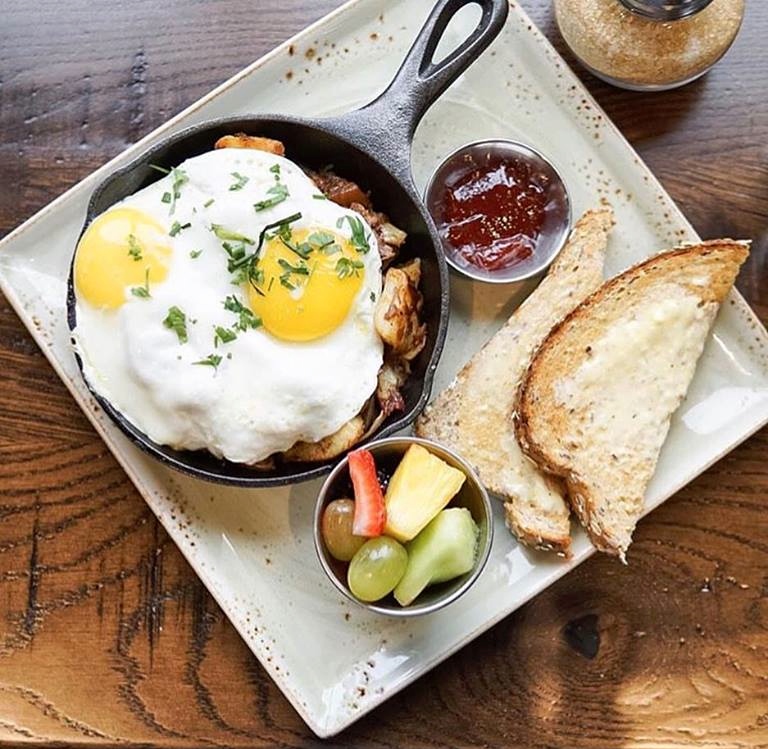 Eat'n Park
I love a breakfast at Pittsburgh's  family-owned restaurant chain Eat'n Park. As a teenager this is the place I would go with my friends after every jr high dance, sports game, or any weekend we couldn't find anything better to do. We'd have fried appetizers, milkshakes and grilled stickies. Now I love to go for good, affordable coffee and pancakes on a weekend morning.
https://www.instagram.com/p/BEjTtNyn6e8/
The Yinzer community is strong here, there's just something so nice and comforting about coming to Eat'n Park and seeing the hard working employees & patrons, their Pittsburgh pride & friendliness is evident.  Their Caramel  Macchiato Latte, is definitely full of sugar, but it so delicious for a treat. A bonus on top is that it comes with a free refill, that I usually take to go. My go-to Eat'n Park is the one right in front of the Ross Park Mall (7370 McKnight Rd) the other smaller location down McKnight is very slow.

https://www.instagram.com/p/6uyA8oH6aV/
https://www.instagram.com/p/BPk2aktDnD3/
Comment and share with me what Pittsburgh area breakfast spots you love!
Save
Save
Save
Save
Save
Save
Save
Save