If you know me, you know I love Pittsburgh's Emiliano's Mexican restaurant. This obsession dates back half a decade when I discovered the Southside location via my college friends. If someone had a birthday we probably we're getting out of the dirty South Oakland (Pitt's off-campus housing area) and venturing to the Southside for divine margaritas and delicious food.
Post-college I moved about 2 blocks away from the Southside location. I used to joke that the SouthSide Works was the "most dangerous part of town" for me to live; since I was within 2 blocks of Emiliano's, the Cheesecake Factory and Saga Sushi, as in close enough to be dangerous to my waistline and bank account.
Here I am in the summer of 13′ glowing from an Emiliano's margarita bliss.
https://www.instagram.com/p/bZ9sbpH6ff/
I spontaneously celebrated National Tequila Day in 2014, aka in my world a valid excuse to get my BF to go to Emiliano's.
https://www.instagram.com/p/q2gtgUn6bE/
My whole love affair with a Mexican restaurant is actually unexpected because I don't love tequila, nor do I eat beans, peppers, or anything at all remotely spicy. What I do love are chips. cheese, chorizo, and avocado, which Emiliano's dishes are filled with.
I have two favorite dishes at Emiliano's, the grilled shrimp quesadilla and the Choripollo. Emilian's grilled shrimp quesadilla is unlike any I've had elsewhere. The shrimp are sweet, tasty & meaty for a $12.99 appetizer, but the best part to me is the cheese. I'm unsure what type of cheese Emiliano's uses (it's yellow) but it is delicious and sweet as well. This dish is perfect for me since it's not an overwhelming amount of food. I can indulge in my margaritas chips & salsa too without feeling too guilty 😉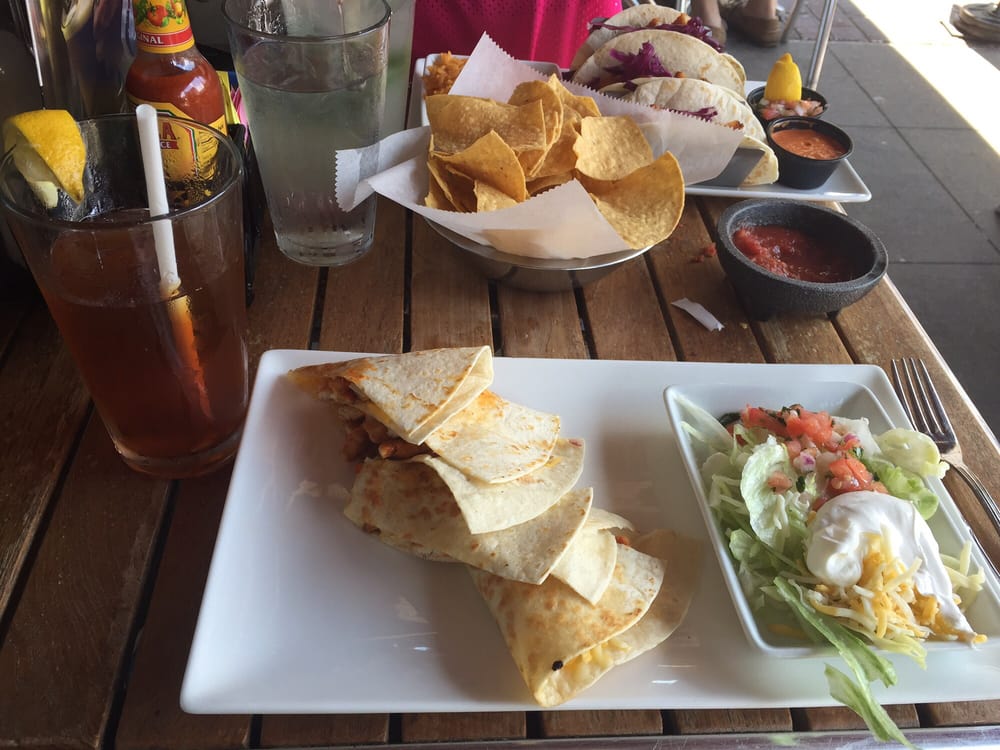 My other favorite dish is the Choripollo, a marinated chicken breast topped with chorizo sausage and a delicious white cheese sauce. For 14.99 this dish is amazing. It's a huge chicken breasts doused in the cheese & sausage mixture, served with rice, tortillas, guacamole salad and more taco cheese. I always have plenty of leftovers with this order.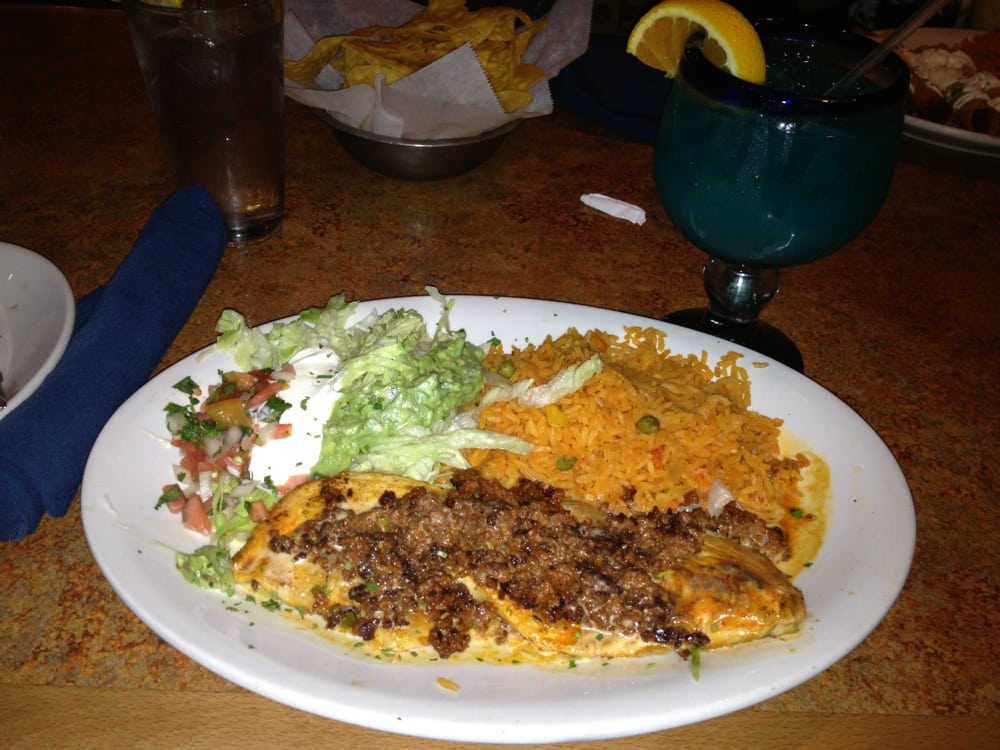 Their margaritas on the rocks with a salt rim are my all time favorite drink, besides Moscato. I crave them, ask my BF. These margaritas are smooth and refreshing not sickly sweet like many bar versions can be. It is a good deal to get the pitcher of margarita on the rocks, if you are with at least one other person and you each plan on having more than 1 margarita. Think of it as an investment 🙂
This blue margarita below is a bit of an upgrade, made with DeKuyper Blue Curacao.
https://www.instagram.com/p/sD_Sehn6UX/
One time I ventured into another specialty drink, although I sadly don't remember what it was.
https://www.instagram.com/p/xZ4Bqvn6Vg/
My boyfriend explores the menu more than I do. His recent favorite dish is the Chipotle Pork Wings, three  slow-smoked pork ribs basted in a sweet and spicy chipotle-bbq sauce, served over a bed of rice and black beans. For 14.99 this is another amazing quality meal full of flavor.
Last February Emiliano's hosted a fun Valentine's themed promo where if you shared your date pic to social, you'd be entered to win a prize package. Here's our cheesy pose 🙂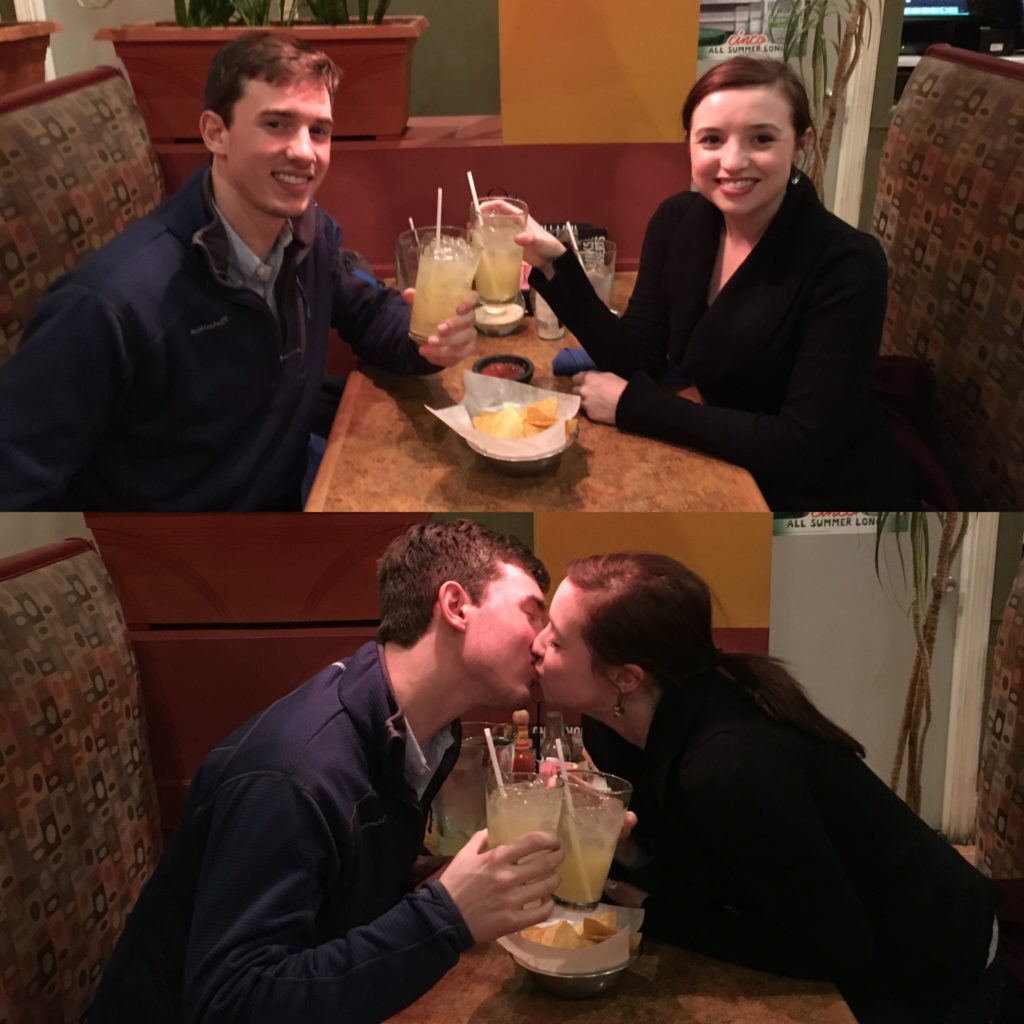 I truly love this place, it might be my favorite Pittsburgh restaurant. Anytime we are going to splurge and go out I always petition for Emiliano's. Since we now live in the North Hills of Pittsburgh we will even visit the Cranberry Emiliano's location.  Which makes me even more excited that Emiliano's has announced they're opening a location in McCandless Crossing! Now Emiliano's will be all but 1o minuets away from me. I better start saving my meals out budget to prepare! I've already told everyone I know how excited I am haha 🙂
https://www.instagram.com/p/BIghS8GB1Na/
Save
Save
Save
Save
Save
Save
Save
Save
Save
Save
Save
Save
Save
Save