Spring has sprung! Time for a home decor refresh! I gathered my favorite glass pieces and flowers from Jo-Ann Craft Store  to create my own spring blossom-inspired display.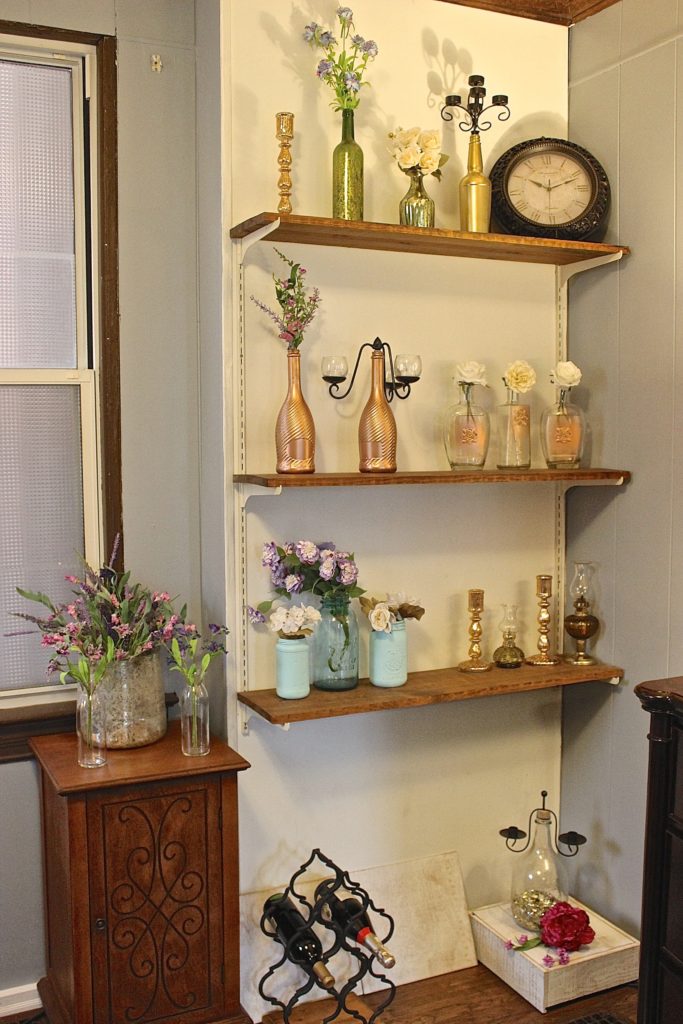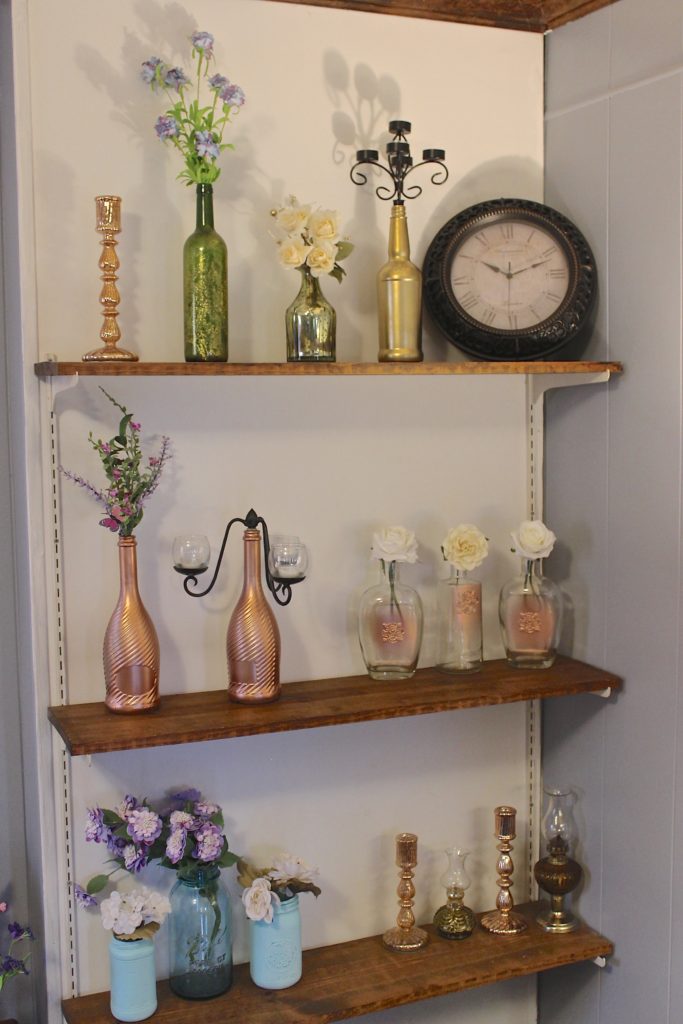 I LOVE these new soft paper flowers from Jo-Anns. I couldn't resist purchasing these purple lovelies. I set them in my antique teal large blue mason jar. I paired that with a few up-cycled pasta jars panted in a soft teal chalk paint. The paint I used is FolkArt® Home Decor™ Chalk Paint
This rose gold set is upcycled Four Roses Bourbon bottles. I love the shape, glass color and roses detail on these glass bottles! I decided to spray Rustoleum's copper metallic spray paint just over the raised roses emblem.
The larger bottles are upcylced Moscato bottles with the same metallic spray paint.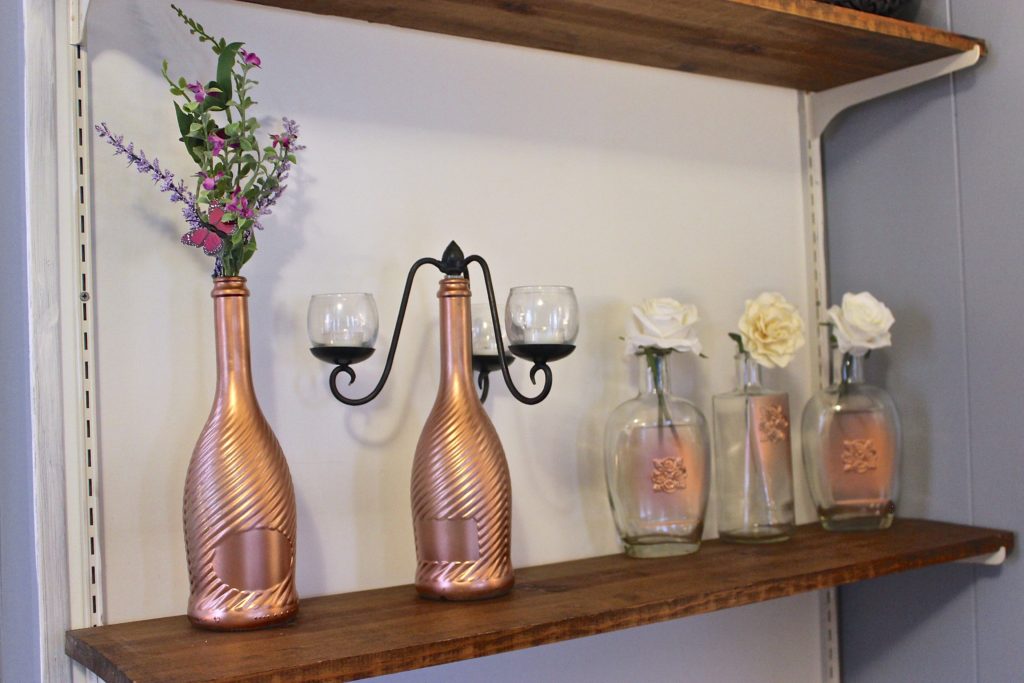 I love combining different types of gold in my decor and recycling pieces throughout the season. All it takes to transition is mixing in pops of seasonal color.
I updated my silver mercury glass tub for Spring with more of the lovely paper flowers from Jo-Anns.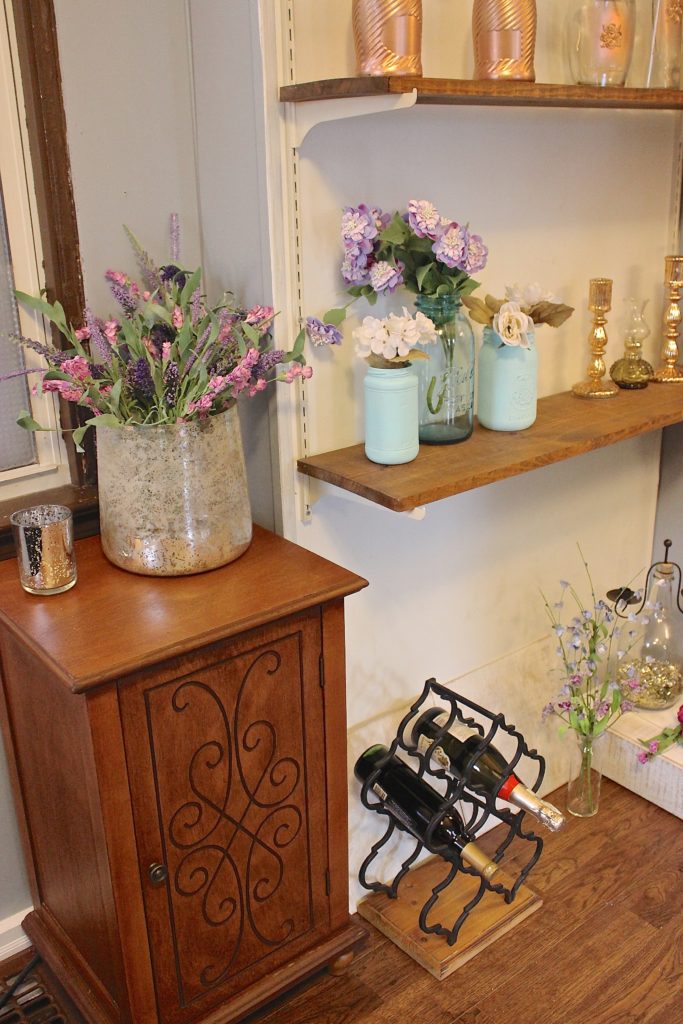 This charming slate board is a gift from Pampered Chef!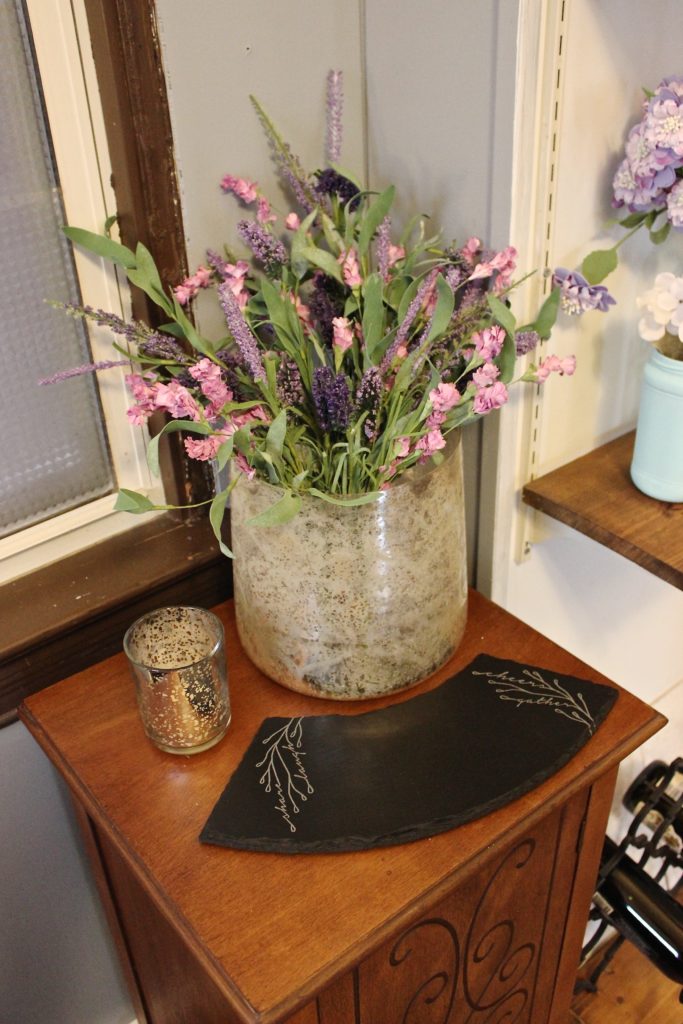 Pin Spring Inspiration for Later!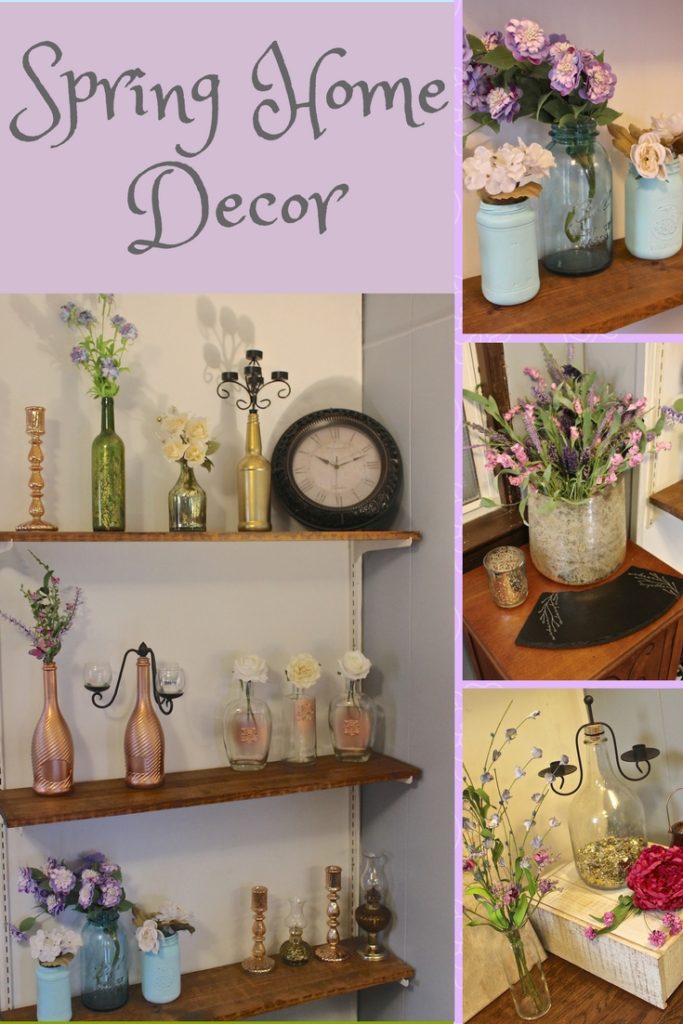 Save
Save
Save
Save
Save
Save
Save
Save