Fall is *almost here* so of course I'm about to pull out all my fall decorations! With the seasons changing, I thought I'd share a look at the home we've been living in for the past 4 months, and share tips for personalizing a rental home.
Phil & I spent a lot of time looking for a home to buy this past year. Through Phil's side business in flipping homes, we actually we were down the path of a flipping one of his properties with the intent for us to live in it. After learning some unfortunate things about the area, we just decided it wasn't for us, and to rent it out instead. The project went on and turned into a beautiful home. It was shame it didn't work out with us being able to live there.
After that heartbreak we were *a bit* deflated (devastated), and entered the home hunt game again. We just couldn't find anything we liked, in an area we liked, and grew frustrated with the whole process. Its really competitive and overpriced in the Pittsburgh areas we are interested in now, so we settled on renting a home for the time being.
It's amazing to have our own home, in a quite neighborhood, without the responsibilities that come with home ownership. We're getting to be almost 30 now (YIKES) so of course we love being in a walk-able neighborhood, having a laundry room, finished basement, back patio, and even a garage.
Upgrade Your Rental
It can be a bit tricky when renting to create a space that is truly your own; while still ensuring the security deposit will be there when you go to leave. It's really important for me to feel that where I live is a space for me to truly be "at home". I really feel small, personal touches make a difference in a space.
Besides painting, we haven't invested a lot of actual money in making the space our own. But we have managed to make a home for ourselves, in a thrifty way. We haven't bought a lot of new things, just mostly working with what we already have along with a few "new to us," inherited items.
I'm sharing our space as inspiration and have gathered  few easy, budget-friendly, non-permanent things renters can do to make the temporary apartment feel like home sweet home (and not upset the landlord along the way) > How to Customize a Rental Apartment
BEFORE Living Room

AFTER Living Room
We just decorated with existing pieces, noting new was bought.  The Christmas tree will soon go in the empty corner space!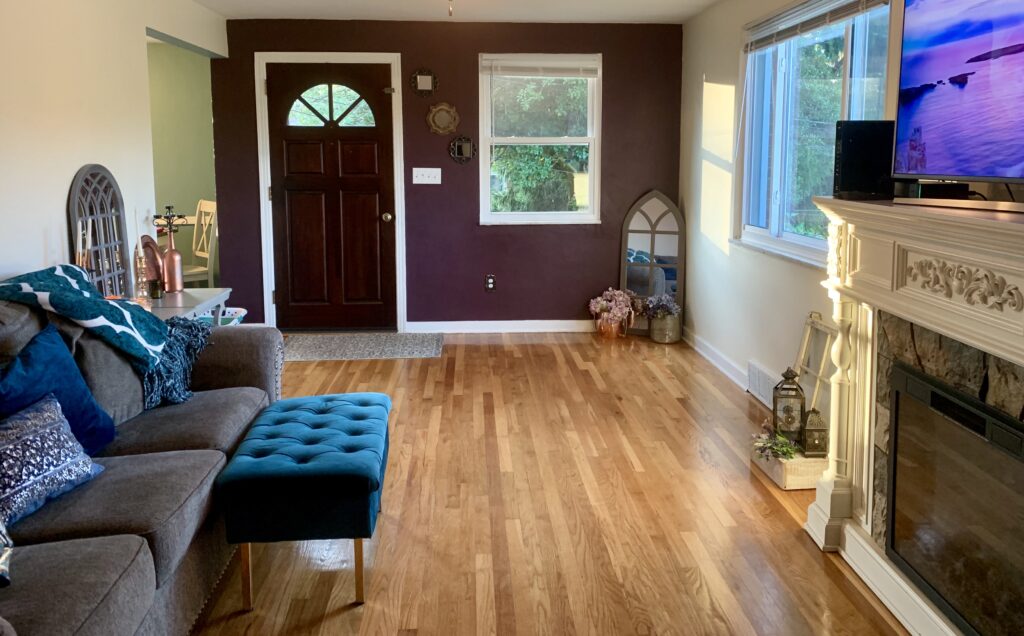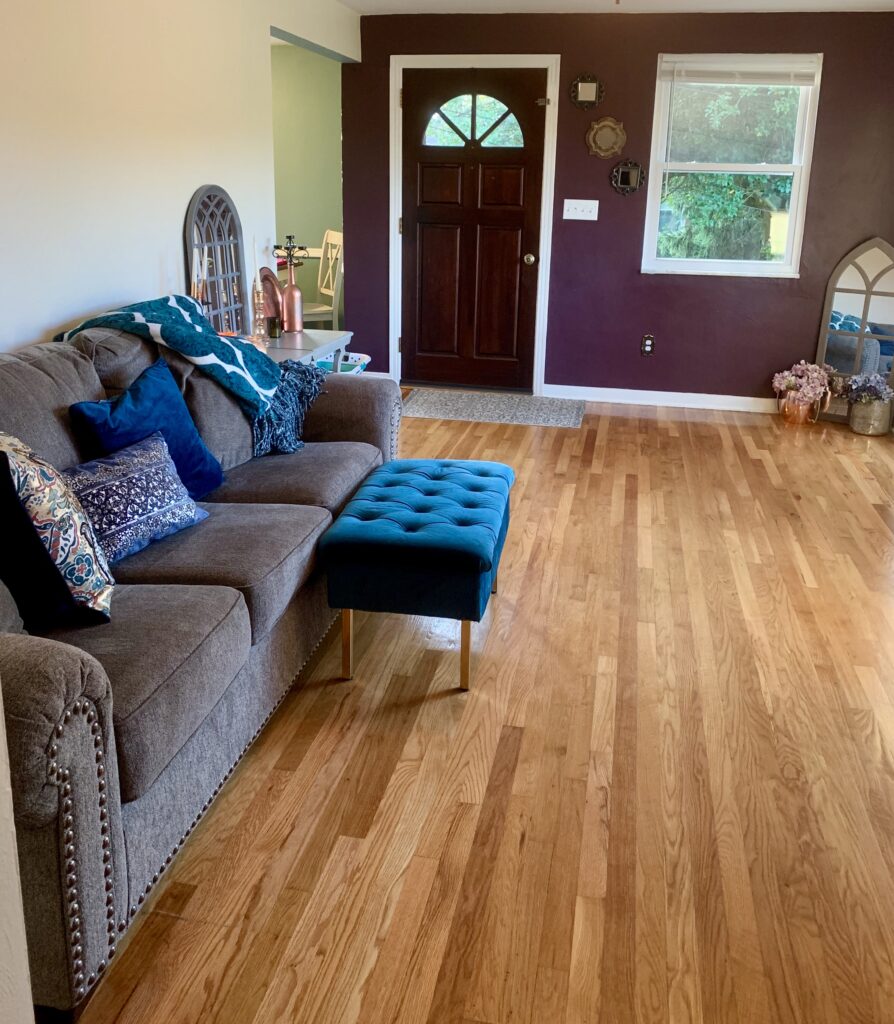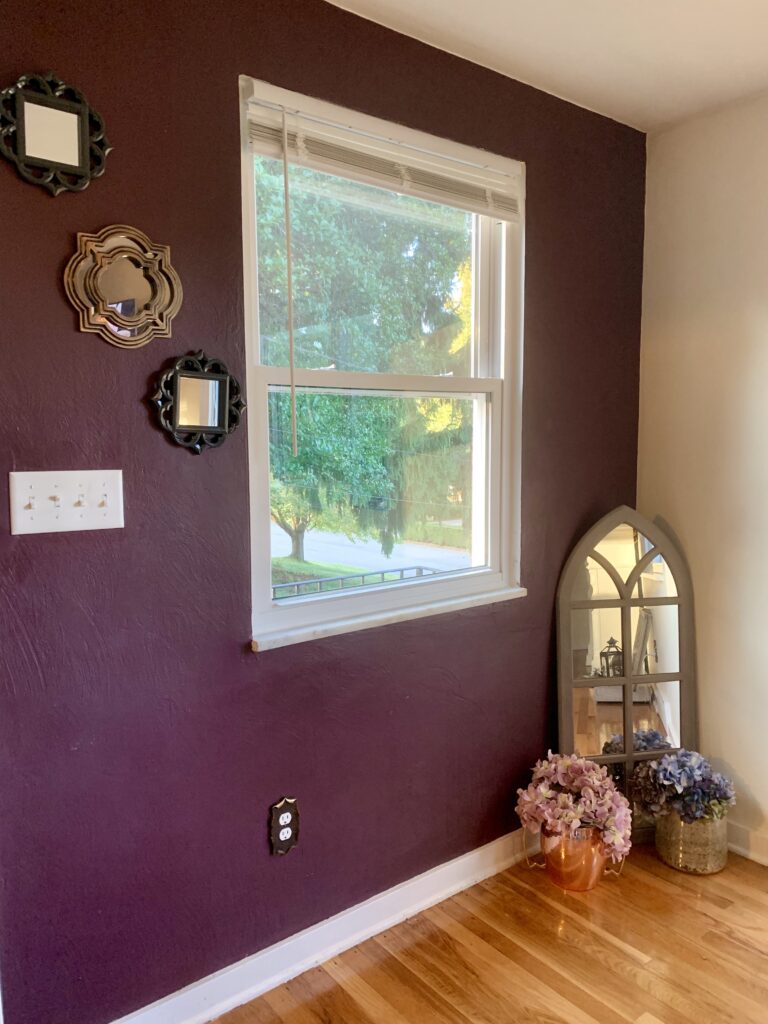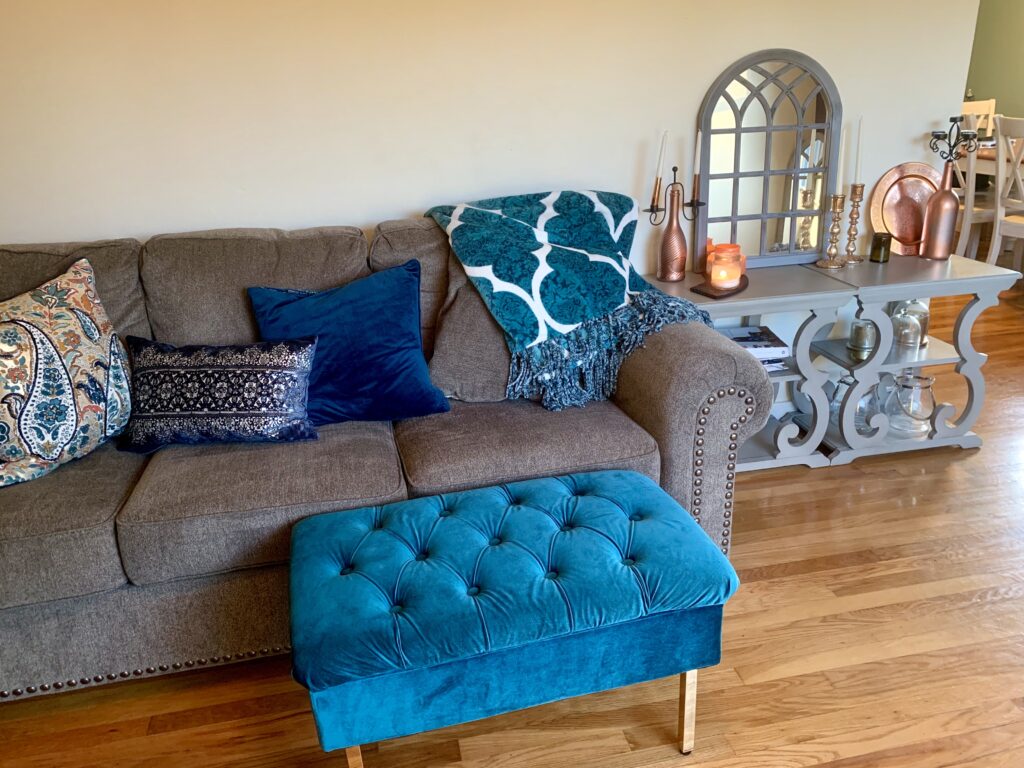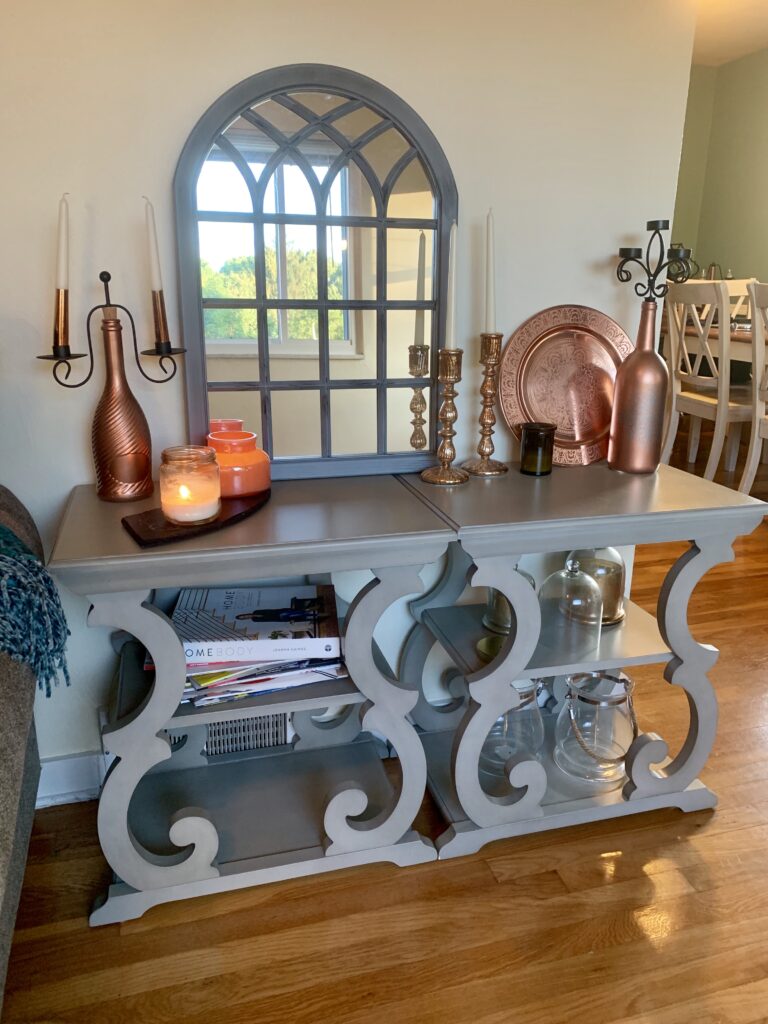 BEFORE Living Room

AFTER Living Room
We painted this room a beautiful, calming sea foam blue.  The dining table is inherited from my parents. It has been used throughout my childhood as our first kitchen table, then later on in another home as a craft space table, and even an office desk. We scored the chairs off of a clearance sale on Wayfair. We could hang curtains, but honestly I probably won't bother.

The buffet piece is from my Mom's side of the family, across the pond. Its been passed down and traveled across the Atlantic!
And yes I have a few decor items of the "live, laugh, love" and "Home" kind, and no I don't care if people are haters on those clich
é

d items.

BEFORE Bedroom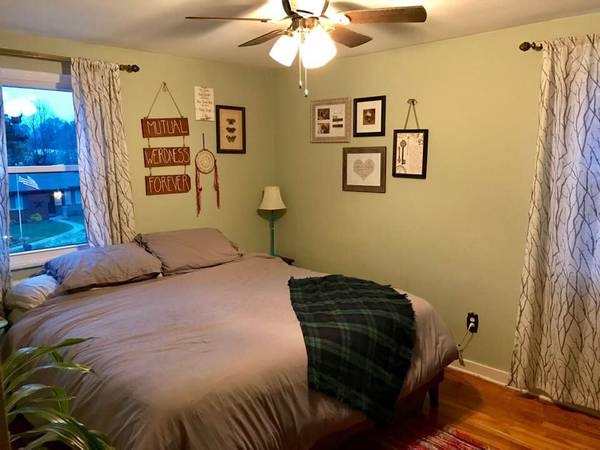 AFTER Bedroom
In the bedroom we painted, everything else is furniture, curtains and decor I already had from my last place. I LOVE an accent wall and got to convinced Phil to let me pair a moody gray with my favorite emerald color.
Check out the project where I painted this dresser with my own chalk paint recipe.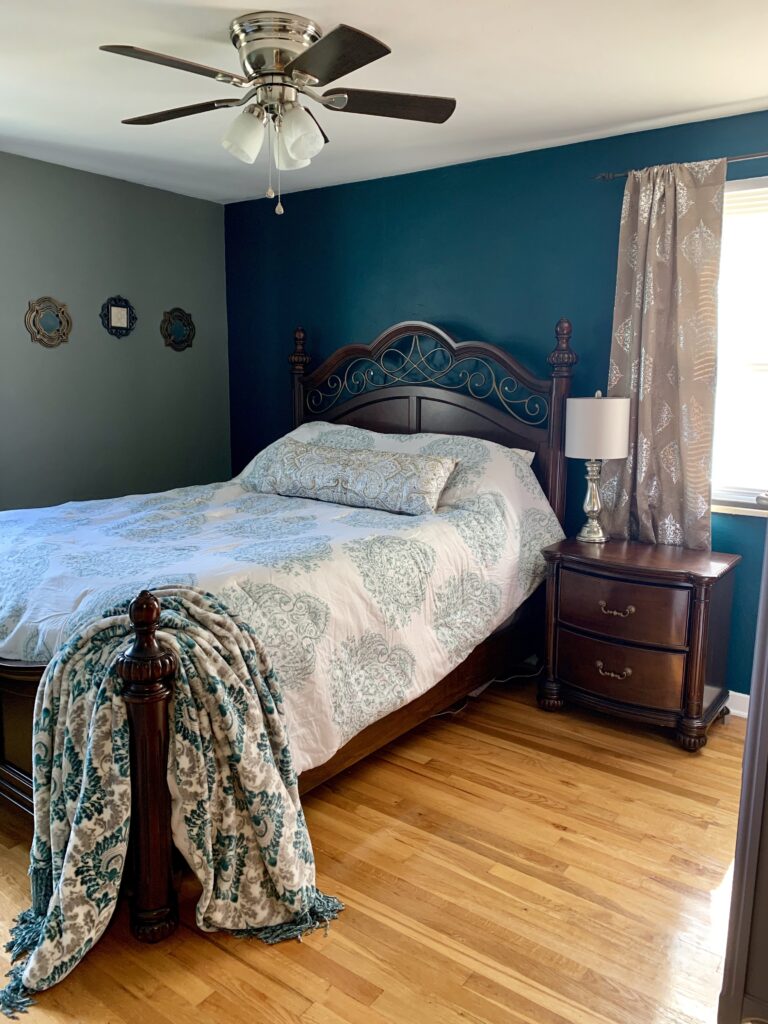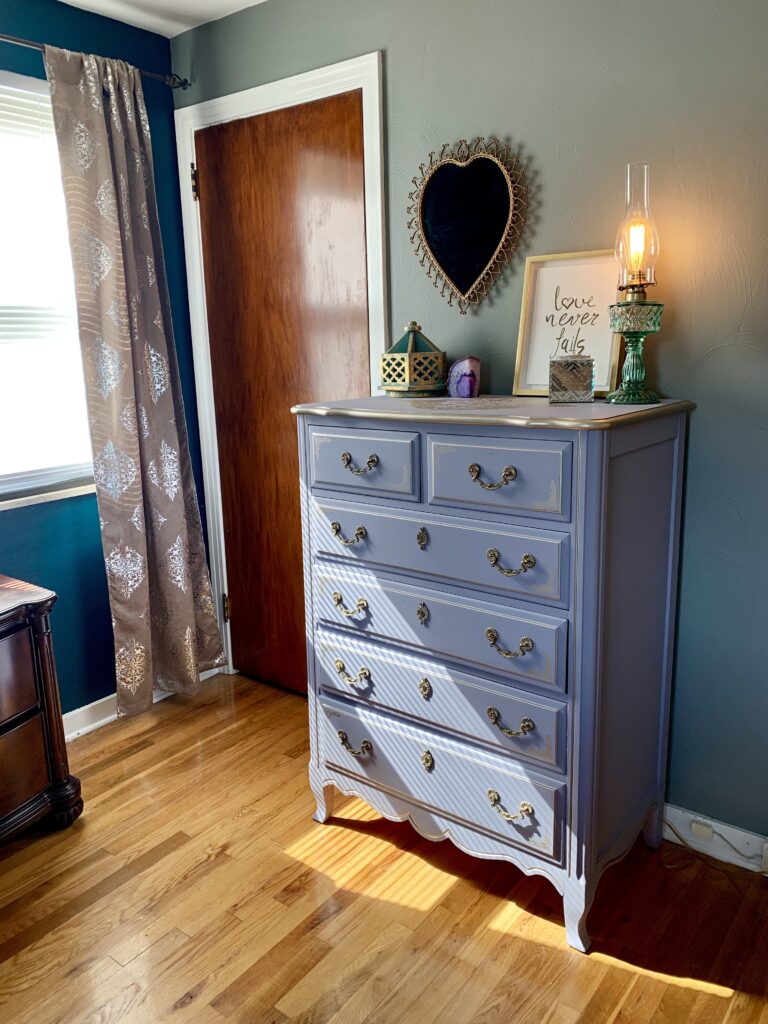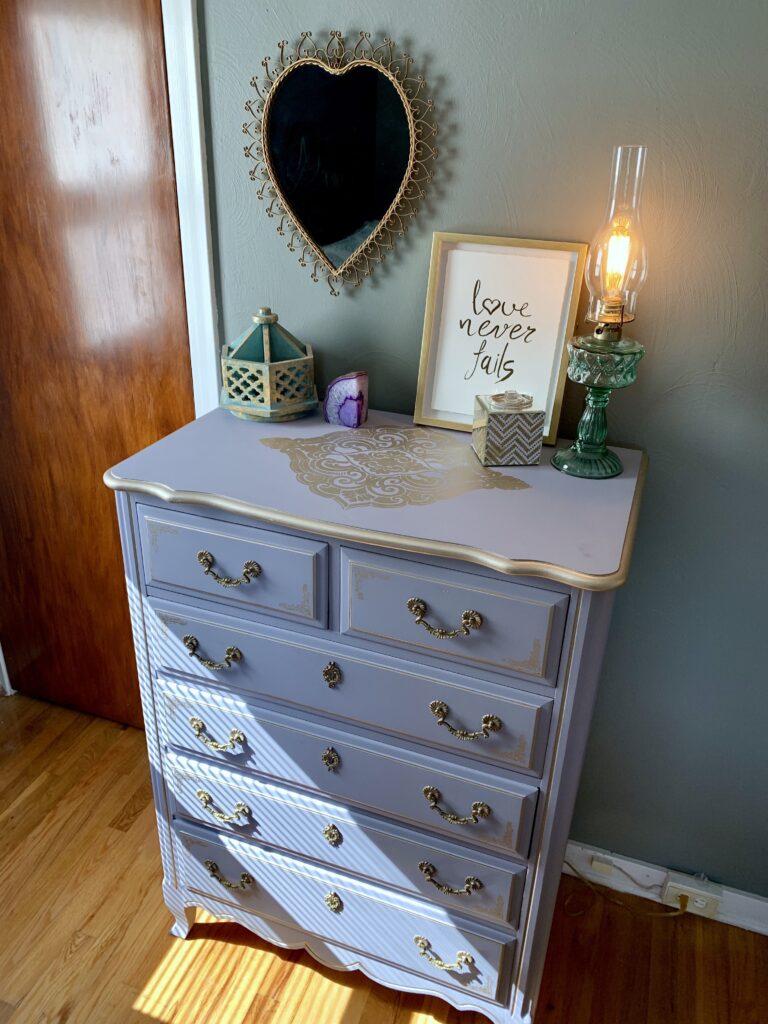 BEFORE Bathroom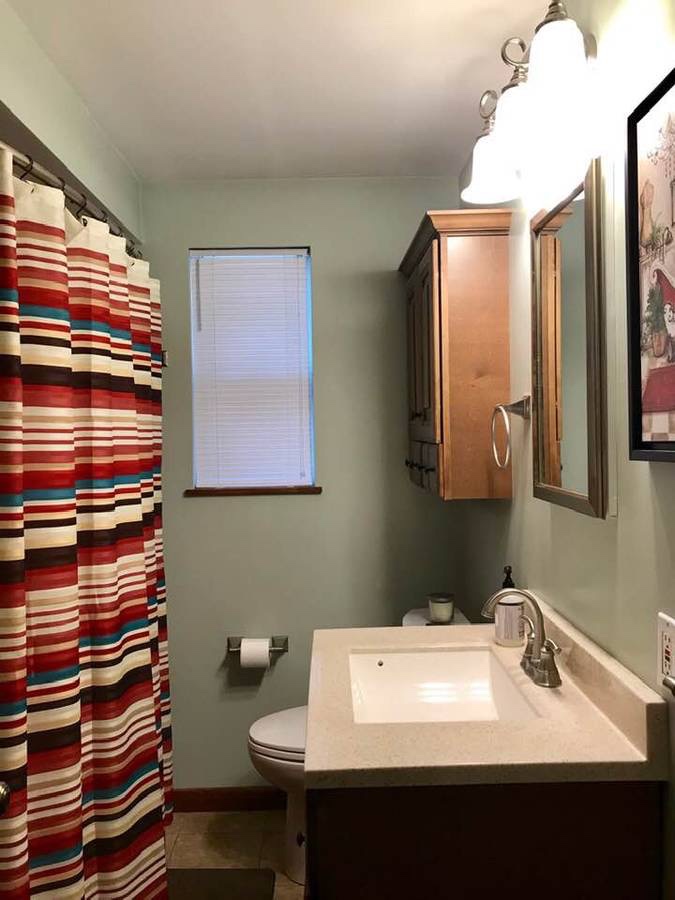 AFTER Bathroom
All we did here was switch out the accessories. The bathroom decor I had in my last apartment looks great in here, with the existing paint color. We didn't have to buy anything new.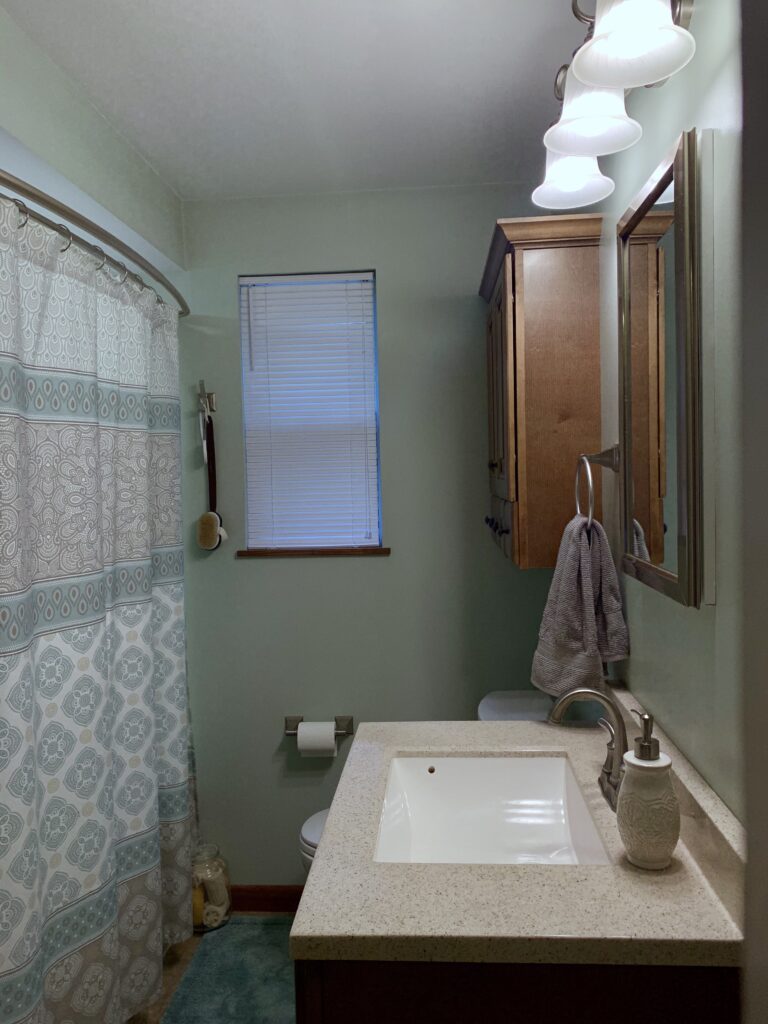 BEFORE Kitchen
 
AFTER Kitchen
The kitchen isn't grand or fancy, but has a sweet, old farmhouse feel.

I know the spaces I've shown here are very feminine, but don't worry Phil's furniture is being used as well, in the other bedrooms. I'm very lucky that he lets me decorate as I please. He knows how happy it makes me.
He also has his own basement layer with an office space and soon to be TV couch game-watching area. This will be his "engagement present". I just cant get over how expensive sectionals and TVs are, and haven't found the right pieces quite yet. Here's what the owners had down there-  we will be following the space set up.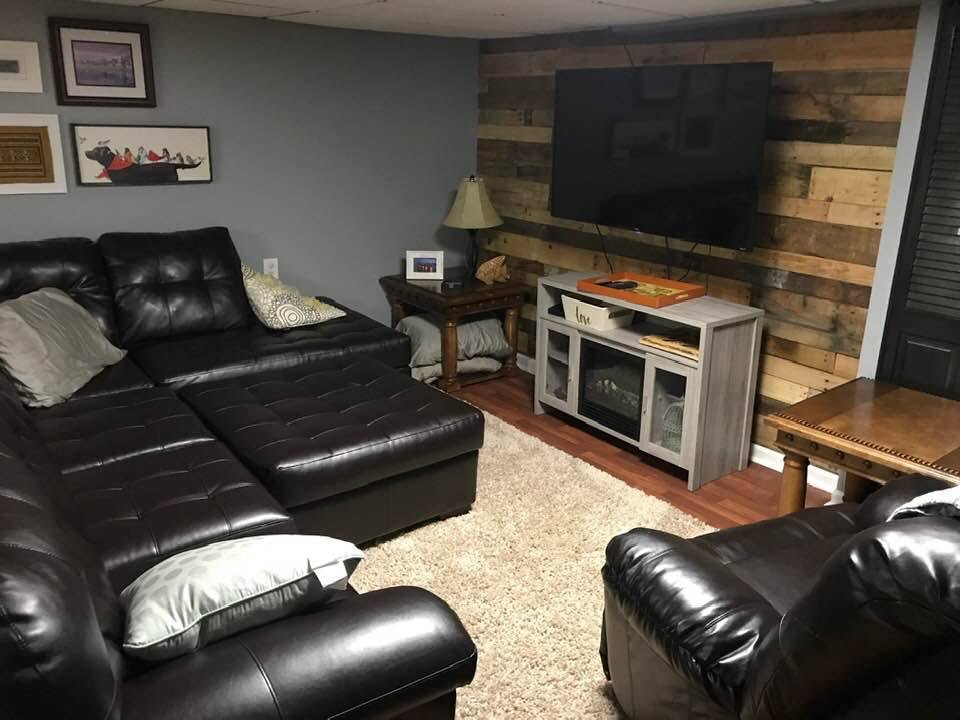 Now time to bring out the pumpkins!