It has to get worse before it gets better right? Here's a look into the demolition it took to tear this place apart before building it back up. By the way I am the self-appointed project manger, design consultant and personal shopper on this renovation!
We pulled up carpeting, padding and many, many nails and staples.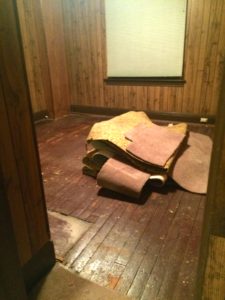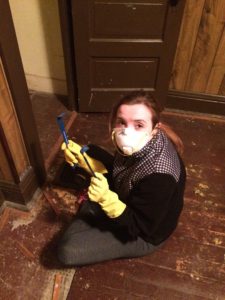 This is how I looked for months, exhausted and rugged. I was in desperate need for a day that didn't include a trip to Home Depot, plus a manicure and a massage. (I'm still waiting for those as they were promised to me)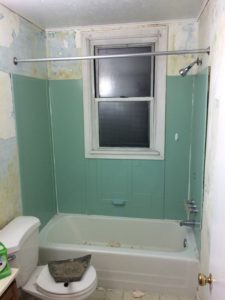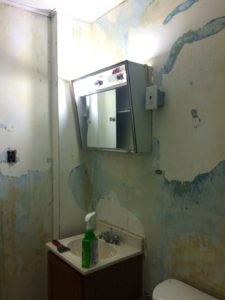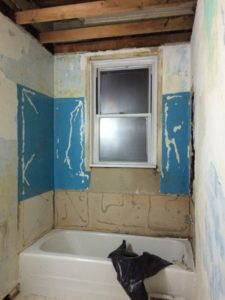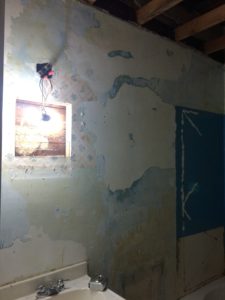 We gutted the bathroom. There's a special place in hell for people that decide to install wallpaper. Four weeks of attempting to remove layers of paper by scrapper, steamer and chemical stripping later, I had successfully destroyed by hands and skin and will to live – but barely made a mark on removing the disgusting bathroom and kitchen 70's wall paper. Seriously I will NEVER EVER choose to install wallpaper into any future project I am a part of and encourage you all to do the same. Simply for the sake of karma. No one should be subjected to stripping wall paper.
Save
Save
Save
Save
Save