Iron Born's new location in the Strip combines the best of craveable carbs: their pizza that Pittsburgh has come to love, with new handmade pasta options.
Iron Born, lead by Pete Tolman, is known from its 2017 beginnings in restaurant incubator space Smallman Galley. This new Iron Born is different than what we saw in Smallman, or in their takeout location in Millvale that opened in 2018. The team's new space has a full bar and an expanded menu with more pizza options, appetizers, handmade pastas, salads, desserts and hot sandwiches during lunch.
And yes for us Instagramers there is a fun pizza themed wall mural.

After enjoying a crisp glass of delicious Lambrusco (red, served chilled), I got to the matter of what drove me here at 6pm on a Friday, 2 weeks after their opening. I was there for the pasta.
Their pasta is created by well-known chef Ryan Peters. Both Peters and Tolman had concepts at Smallman Galley in 2017. I've been drooling over the Instagram posts for weeks and had to try it. I was not disappointed. The pasta lived up to the hype, and then some.
I ordered the fettuccine, bolognese, meatballs and ricotta with lemon oil & herbs. It was obviously freshly handmade pasta cooked to perfection, paired with a savory, hearty bolognese sauce. It was incredible! Full of flavor. I loved the addition of the ricotta. All pasta needs extra cheese in my opinion.
I'm headed back ASAP to try the alfredo & orecchiette next.
Iron Born Pizza may have a Yinzer name, but their pizza is a classic Detroit style pizza. The pie is set on a spongy, thick crust baked in a cast-iron square pan. The cheese that runs over the edges of the crust meets the high pan walls, gets bubbly in the oven, and creates a truly delicious crispy caramelized crust.
The forager pie is my favorite (of the ones I've tried so far) as it's savory and lightly sweet. The pizza full of umami from the roasted mushrooms with the garlic cream and fluffy whipped ricotta cheese, is kept light with a drizzle of local honey. It is really tasty.
Their pizzas are rectangular with 6 slices each. Because it's thick dough style, the pizza is on the heavier side. You most likely will end up with leftovers. I'd suggest sharing a pizza and a pasta so you can get a taste of both ?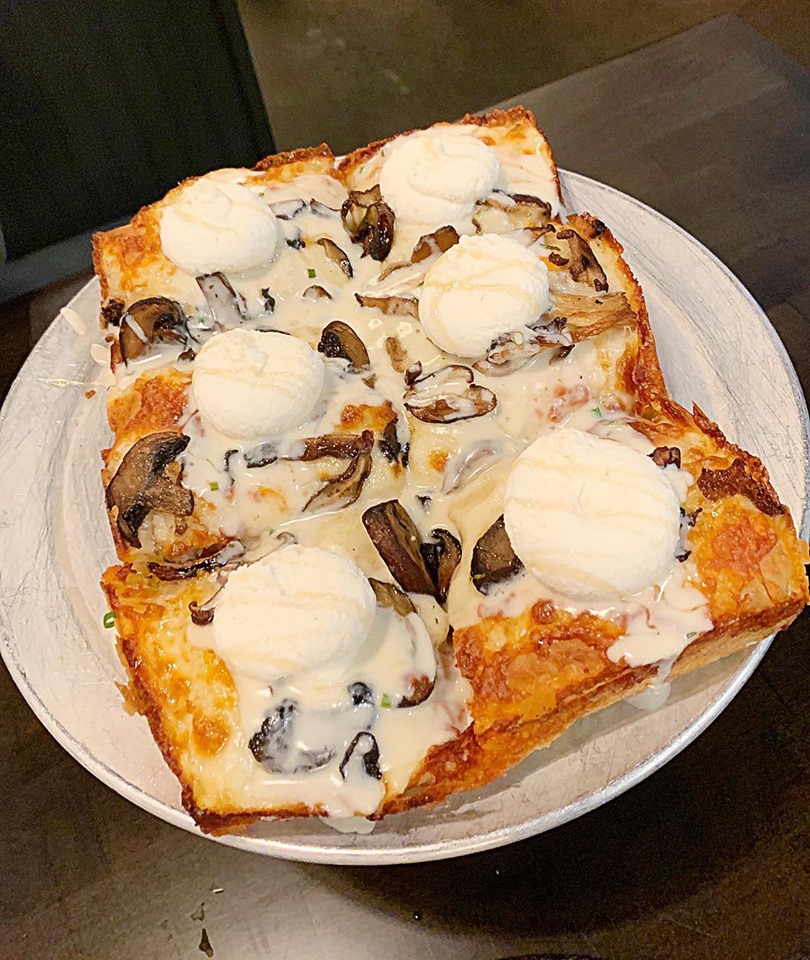 We also enjoyed a caesar salad. The salad featured romaine, torn croutons that tasted like their pizza crust, lots of parmesan and white anchovies.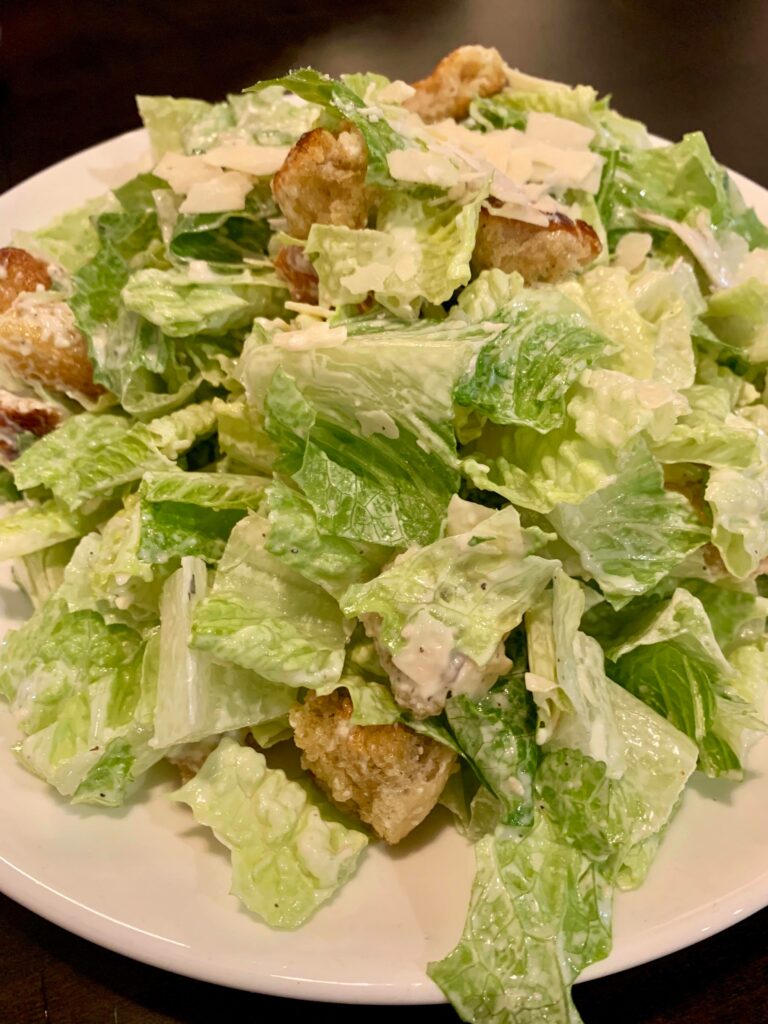 One thing to just be aware of is that there are less seats that we would all hope there to be. I think there are about 5 booths and 14 bar seats. The booths are seated by the hostess according to the waitlist only. I don't think they take reservations. Based on how popular Iron Born is, you should expect to have to wait with other avid customers. When I visited, their location had only been open for about 2 and half weeks. The wait was over an hour, but once seated the food arrived quickly. Service was extremely attentive and  friendly. Hopefully they can expand outdoors when the weather is nice and the strip district is buzzing.

I wouldn't let the space situation stop you from visiting the new Strip District location as soon as you can. You have options. Check-in in person to leave your phone number and then go explore the Strip. Snag a bar seat and order light (there isn't a lot of space to lay out your food order at the bar). Or place an order to go. Iron Born is also on the popular food ordering delivery apps. Additionally theres the takeout location in Millvale.
I didn't even talk about their brunch. I need to get to try this brunch only creamy carbonara pasta soon! Brunch is Saturdays and Sundays only 10 am to 2 pm.