While treasure hunting at the end of the season Hannas town flea market in October, I found a charming mirrored shelf piece. I think I paid $10 for it. I of course wanted to transform it to make it my own. I love the look of mercury glass and have read a lot about how to achieve the look through DIY hacks.  So of course I was excited to have a flea market furniture flip on my hands and planned to transform the mirror, plus add some color to the wood with paint!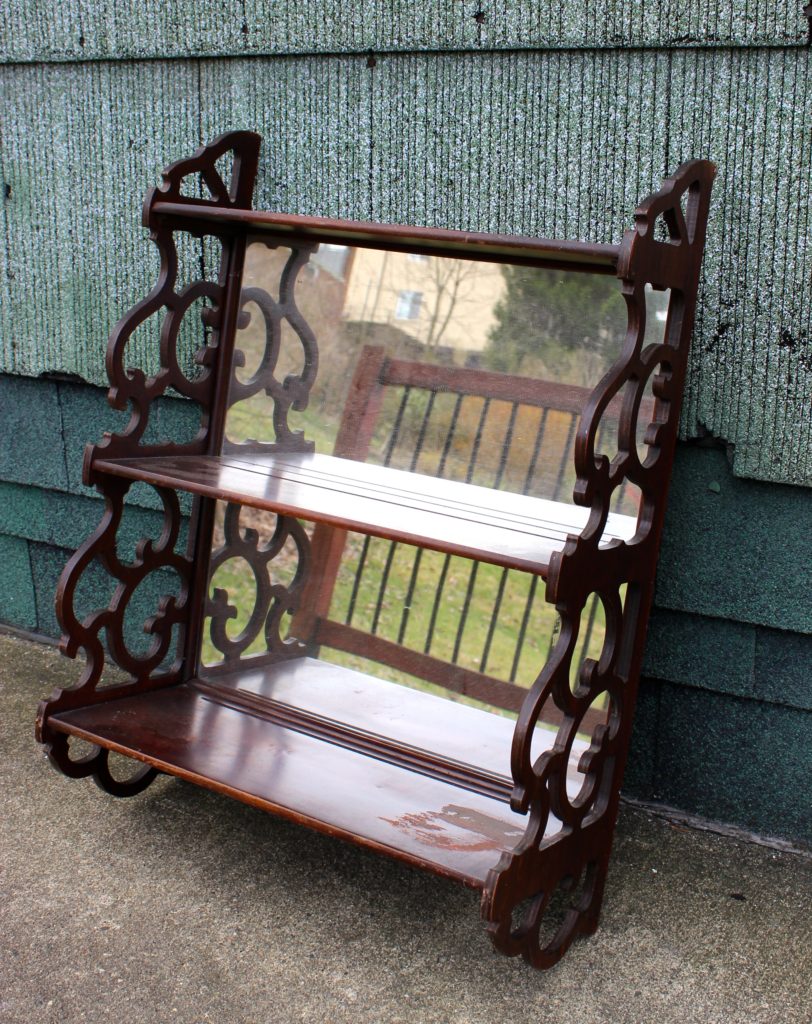 If you research it online, you'll find there are many DIY hacks for taking a mirror or a piece of glass and making it look aged like mercury glass. I read a ton of DIYers advice on the process. I summed it up in my mind to layering a mixture of vinegar + water and looking glass spray paint and a darker spray paint, blotting in between layers to disperse the paint.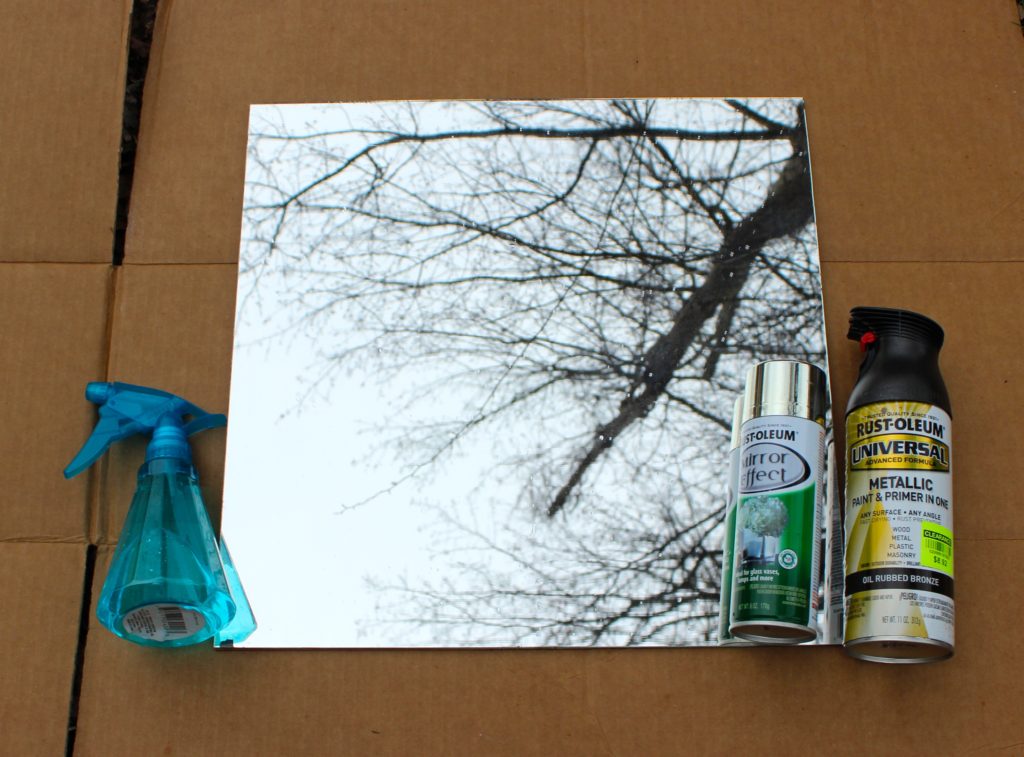 Well I think I took a bit too far. It dried too quickly before I could blot off the paint. I plan on buying another piece of mirror to have another try at attempting the DIY mercury glass look. For now the glass turned out okay for a first attempt.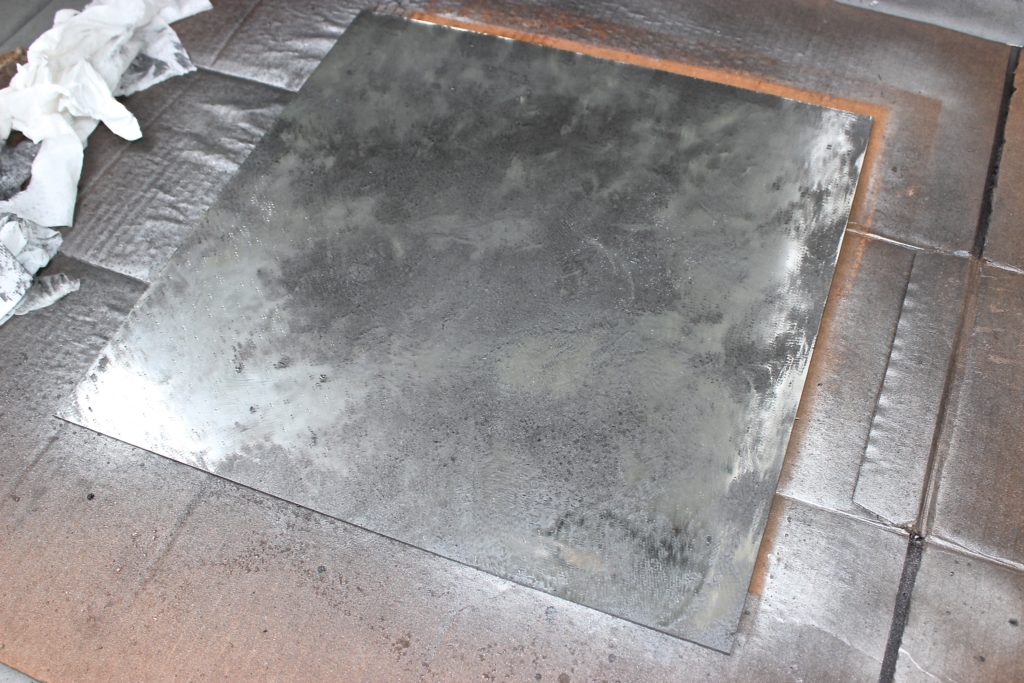 For the paint color I decided to paint the shelf the new 2018 paint color of the year by PPG Voice of Color, Black Flame. It's a indigo-black, charcoal hue.  I see it as a modern, moody version of my long-time favorite color purple.
I can't wait to find a spot to hang this piece and decorate the shelves. Another piece I made my own 🙂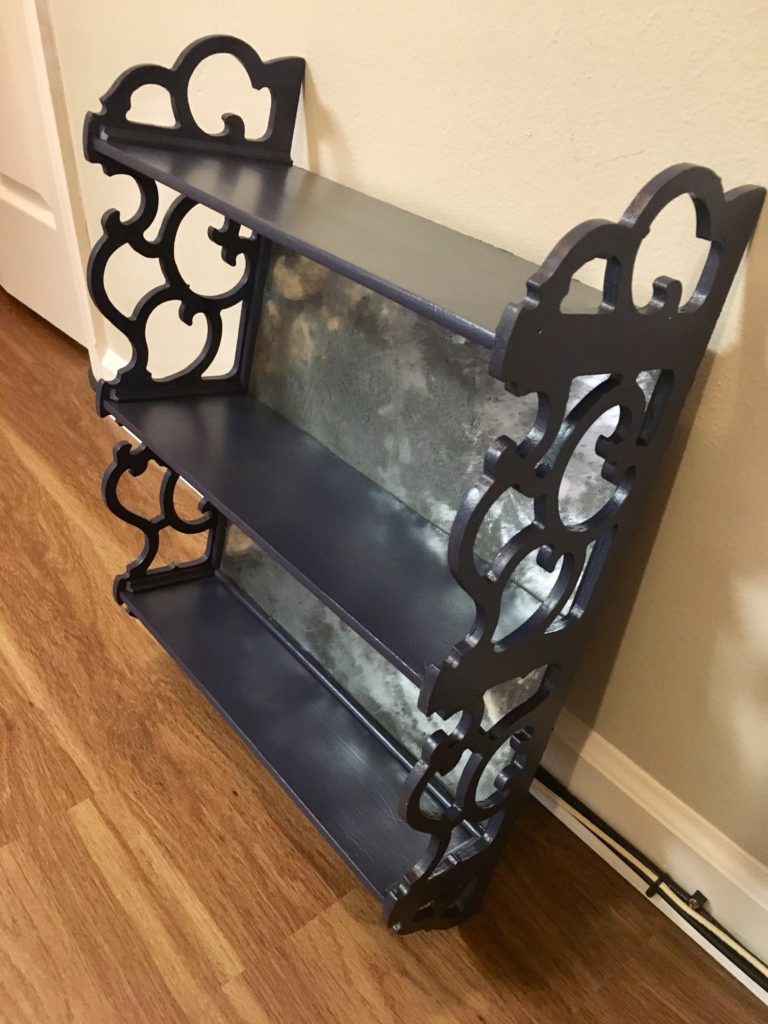 Pin now for later!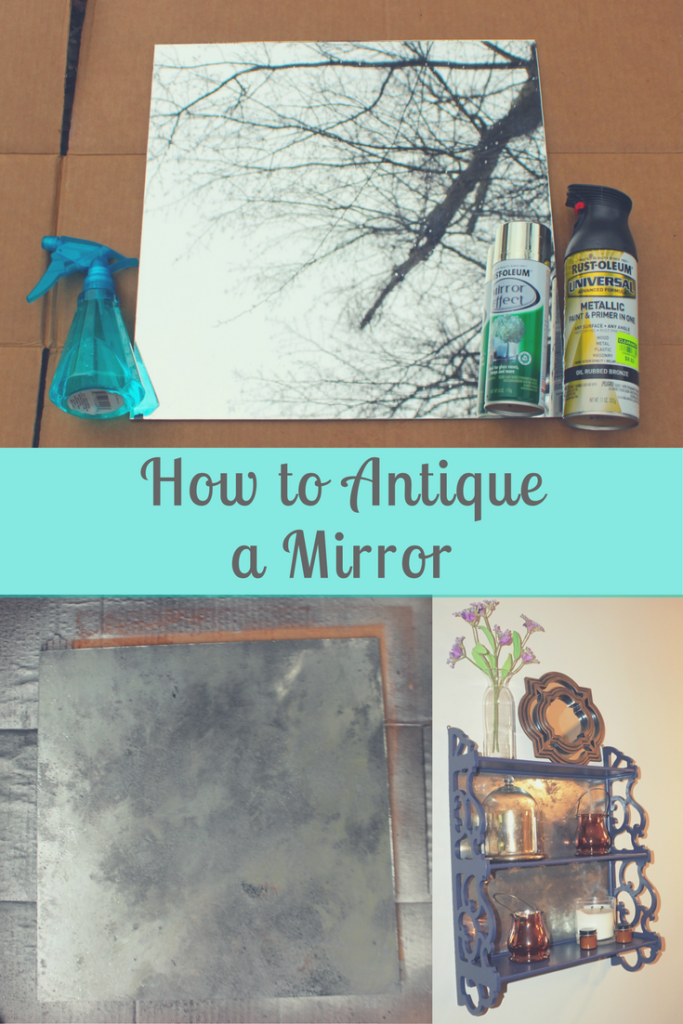 Save
Save
Save
Save
Save
Save
Save
Save
Save
Save
Save
Save
Save
Save