While in Charleston South Carolina I had the privilege of dining fine at High Cotton! Although they did not have any moscato, or any other sweet wines or sweet cocktails for the matter (TISK, TISK) , it was an overall delicious experience.
I started with, what else when traveling to a coastal location, but crab soup. The High Cotton Version is called the Charleston Crab Soup with blue crab, cream, sherry and chives. It was okay, nothing spectacularly flavorful or delicious, because I of course prefer the sweet kind of seafood soup. The bread was fresh and warm from the oven and delicious with a savory whipped butter. I think I had 2 portions…
I may have had to settle for a drink of French 75 with St Germain instead of gin, but I did find other sweets to enjoy here. My entree of choice made up in the sweetness category. I had the Maple Leaf Farms Duck of pan seared breast, leg confit, natural jus, peach compote. The sauce was not only delicious, but it alo reminded me of a fond memory of slow cooked baby back ribs my mother used to make when I was much younger using a hoisin sauce only sold in Canada. i would request this constantly, but we usually had to wait for our neighbor (from Canada) to supply the sweet sauce. I need to find out what that recipe was and a new supplier of secret sauce.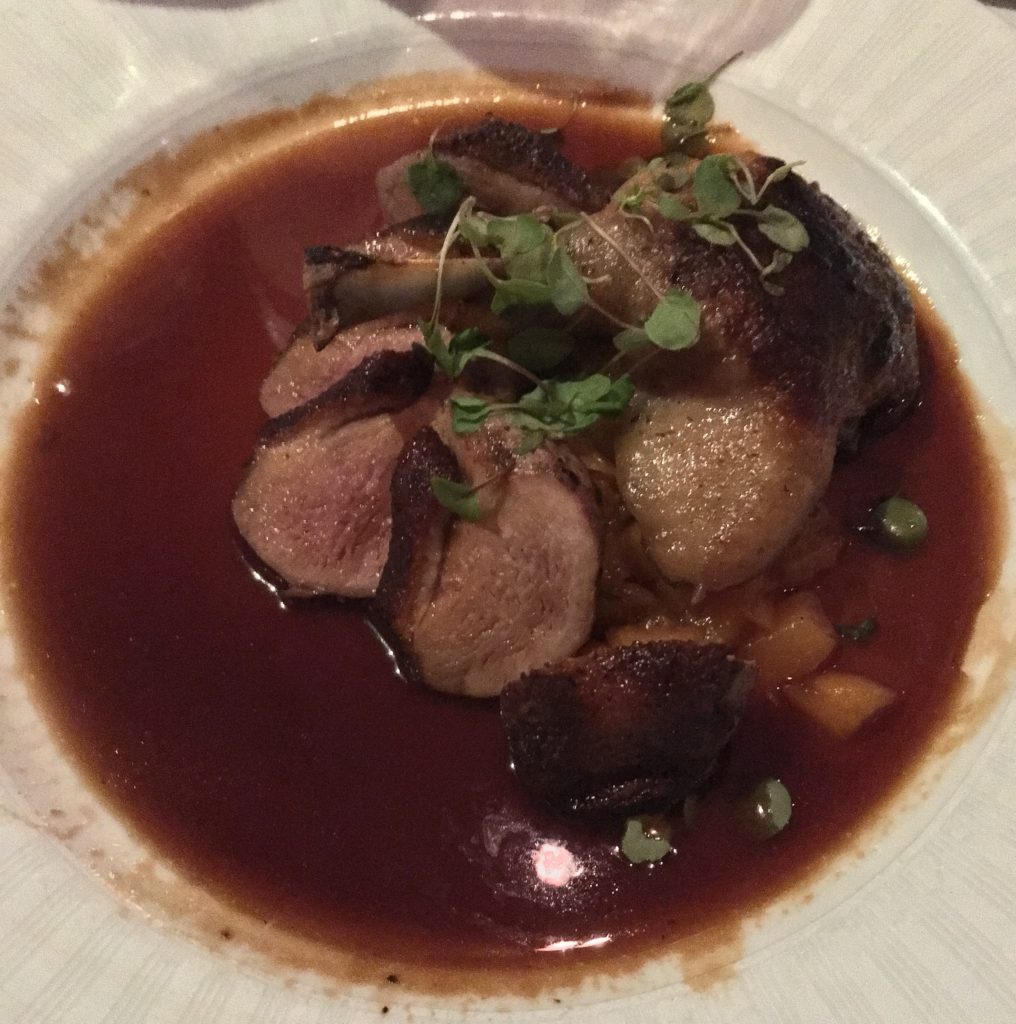 I shared the trendy vegetable of the moment, brussel sprouts. High Cotton's were "Crispy Brussels Sprouts" with smoked paprika aïoli. Despite the burnt appearance us seasoned brussel sprout consumers know they were perfectly done! I wonder if they fry them or if they are done in the oven? Let me know if you know!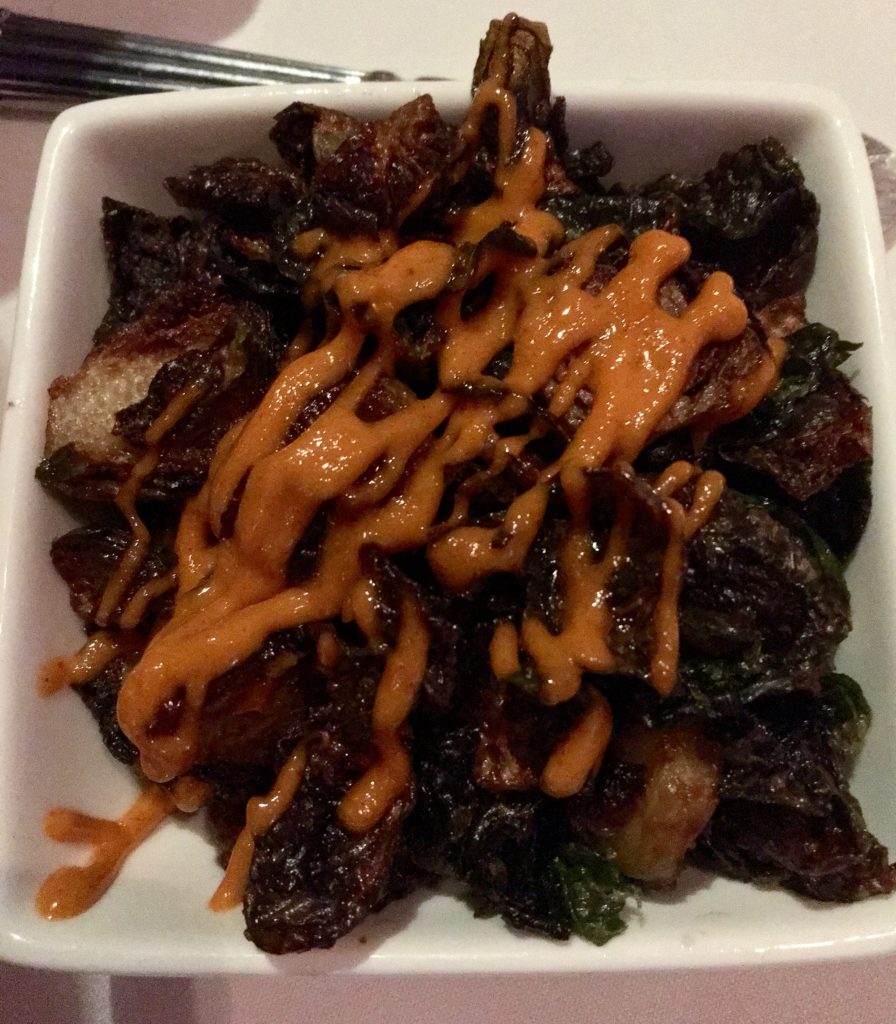 My BF had a special of crab stuffed trout and his mother enjoyed a scallop dish of julienne zucchini, snow peas & carrots, bell peppers, champagne shallot cream. They both enjoyed their meals as well!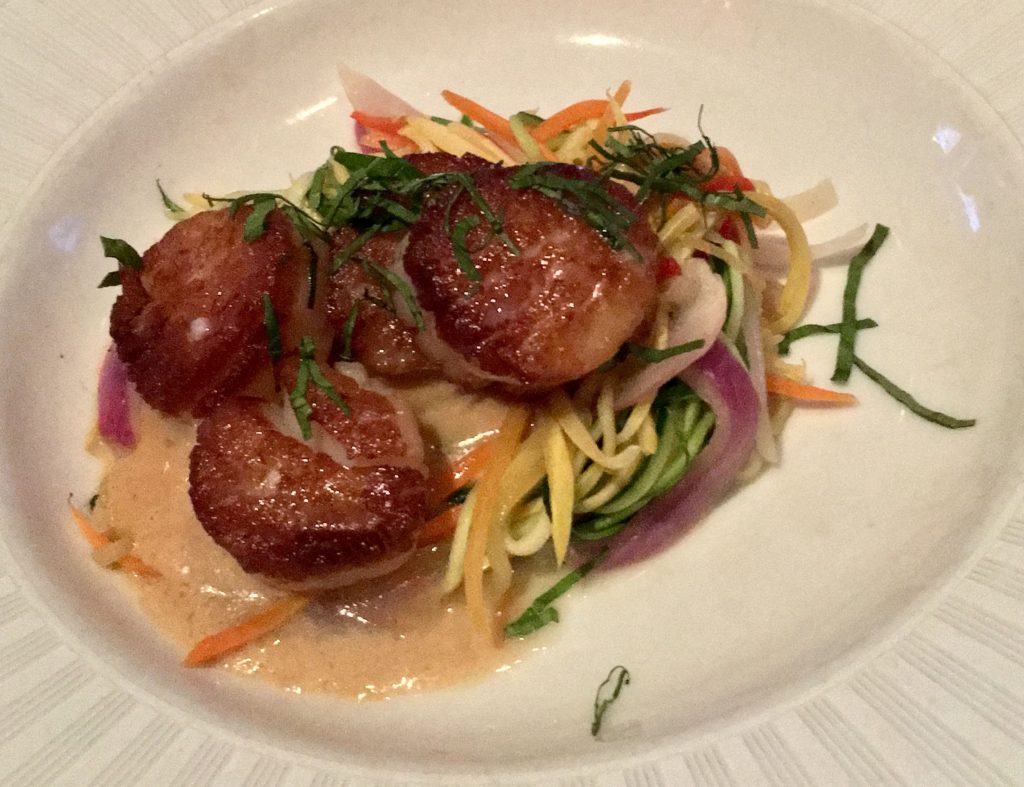 I was stuffed at this point, but you know somehow I was convinced to order dessert 🙂 I had very rich and fulfilling Triple Chocolate Cheesecake with raspberry and espresso sauce complements. I am a cheesecake fein and this was not disappointing. I used to live just a block from a Cheescake Factory and regularly told people that I lived in "the most dangerous part of town" because of my relevancy to the sweet treat destination. One of my favorite things about eating cheesecake is making it last more than one day. This decadent slice sent me home with leftovers for the next day.
Oh and I creeped into another dining area that I wasn't seated at to capture this beautiful lighting & mirror situation (refer to this post about my obsessions with swirly design features, mirrors and chandeliers)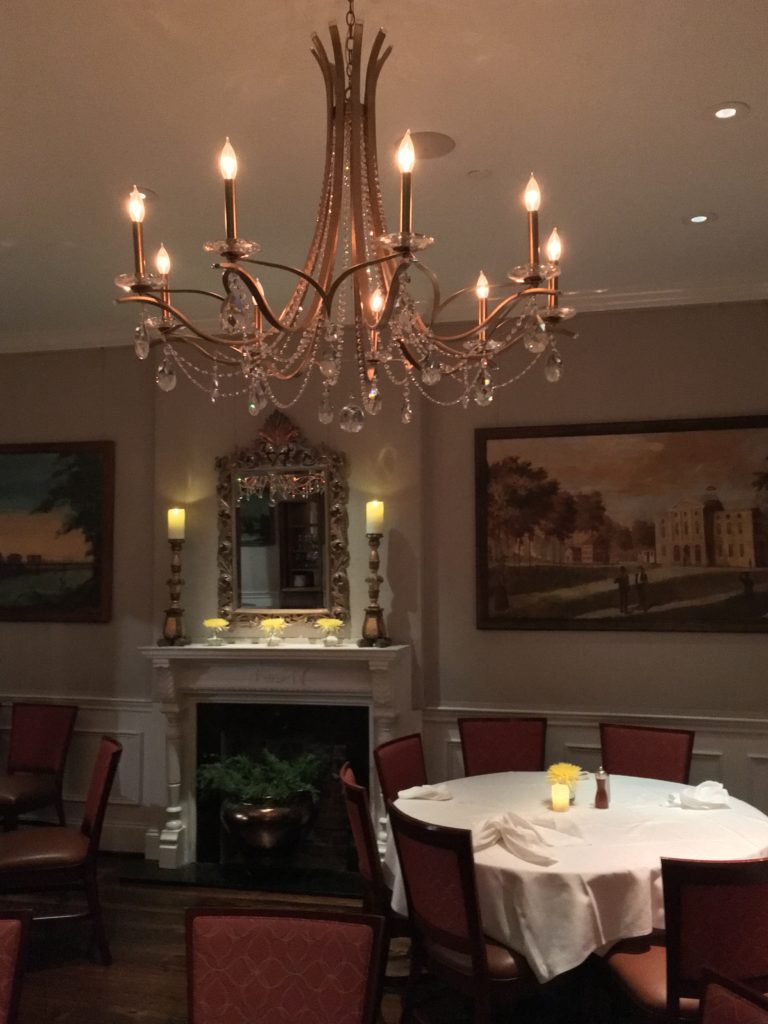 This is my first post about a restaurant visit and I already need to come up with another adjective beyond delicious. I promise I will attempt to expand my culinary descriptors. I hope you return to see more of the food I consumed during my Charleston, South Carolina visit. I have lots to share. Seriously, I gained like 5 lbs (I'm guessing) in a 8 days and returned home to have none of my pants fit….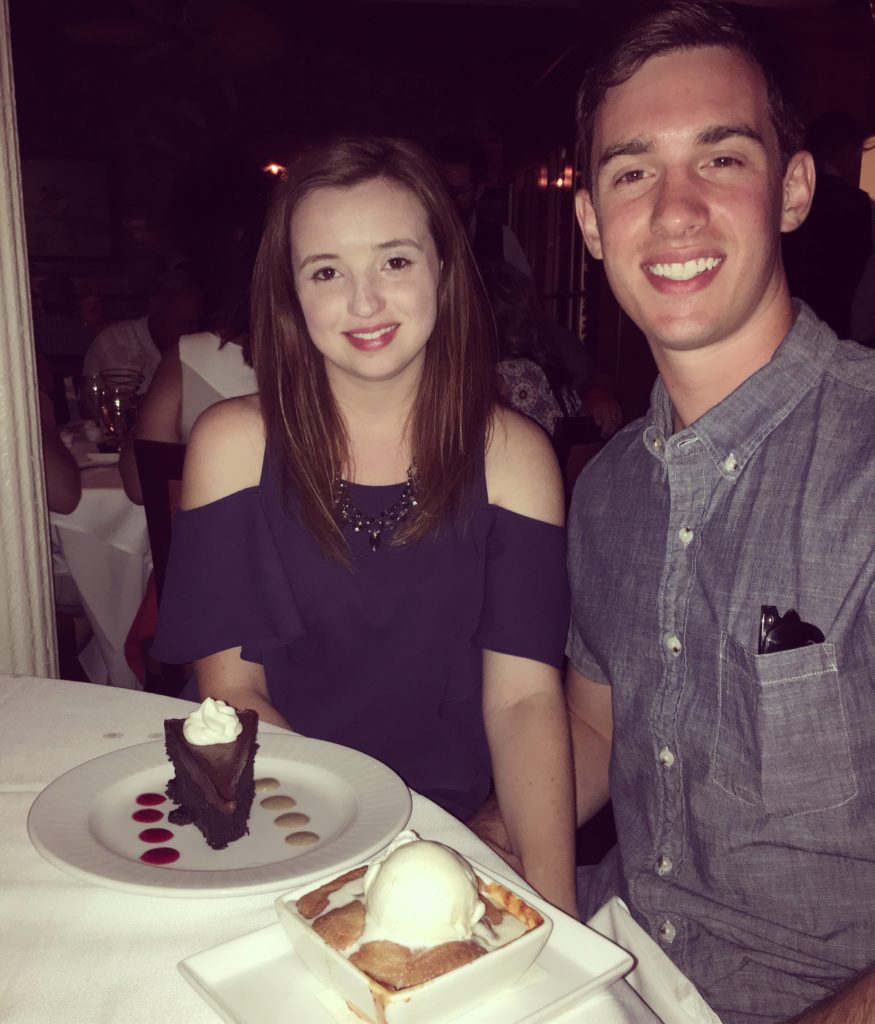 P.S. my man is handsome 🙂
Save