Charming Cheese Shop in Pittsburgh
Who doesn't love cheese? I recently attended a cheese and wine paring at Chantal's Cheese Shop in Lower Lawrenceville / Bloomfield area. Anaïs the cheesemonger and owner, hosted a Pittsburgh Foodies night in her beautiful shop, educating myself and a group of fellow Pittsburgh foodies on all things cheese.

We enjoyed generous portions of a selection of curated cheeses paired with specialty accompaniments like jams, confits, and mustards, plus a plate of savory goodies including meats & salmon rillettes, and a red and white wine pairing. The collective favorites were the super buttery Kunik a triple cream goats and cows milk cheese paired with local honeycomb, and the Le bleu de Laqueuille paired with a red pepper confit with raspberry & cayenne. My favorites from the savory side plate were the luxe butter Ste-Mere d'Isigny and the balsamic pearls on the salmon spread.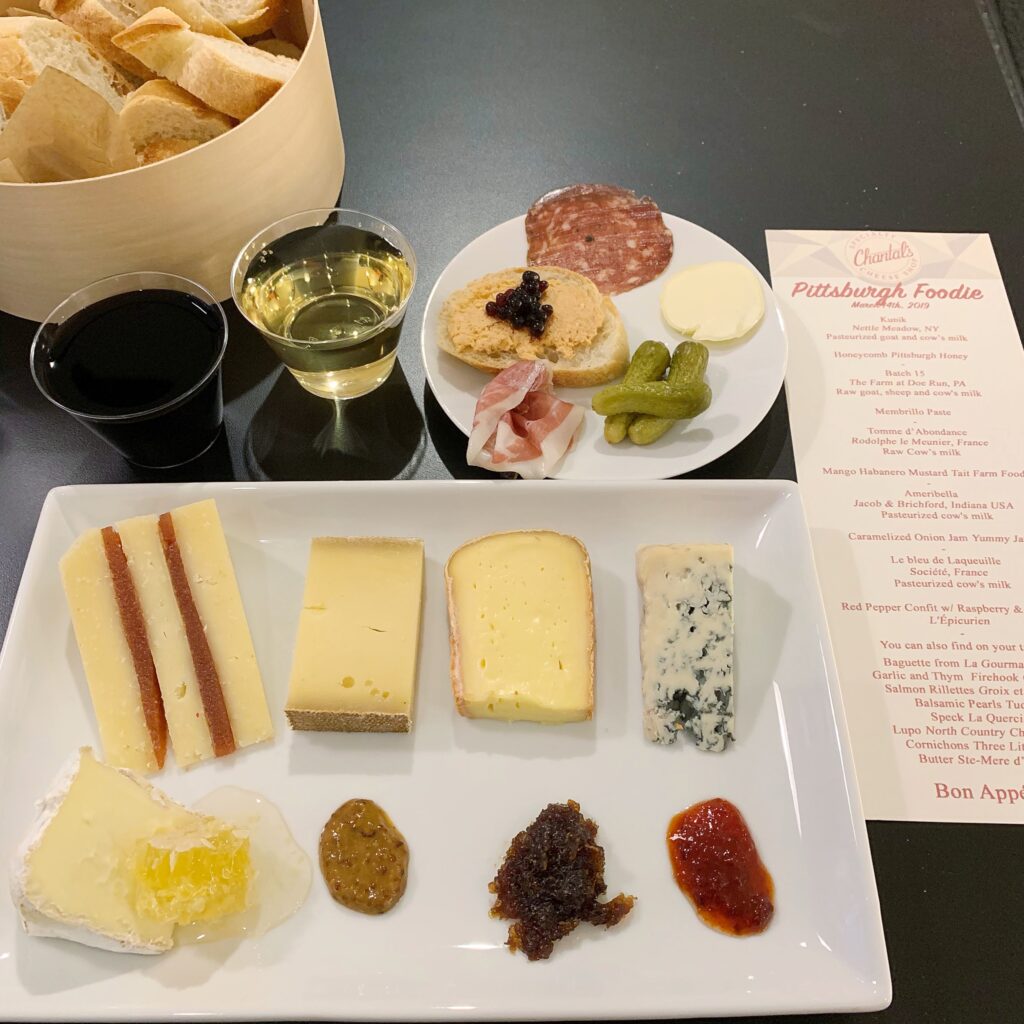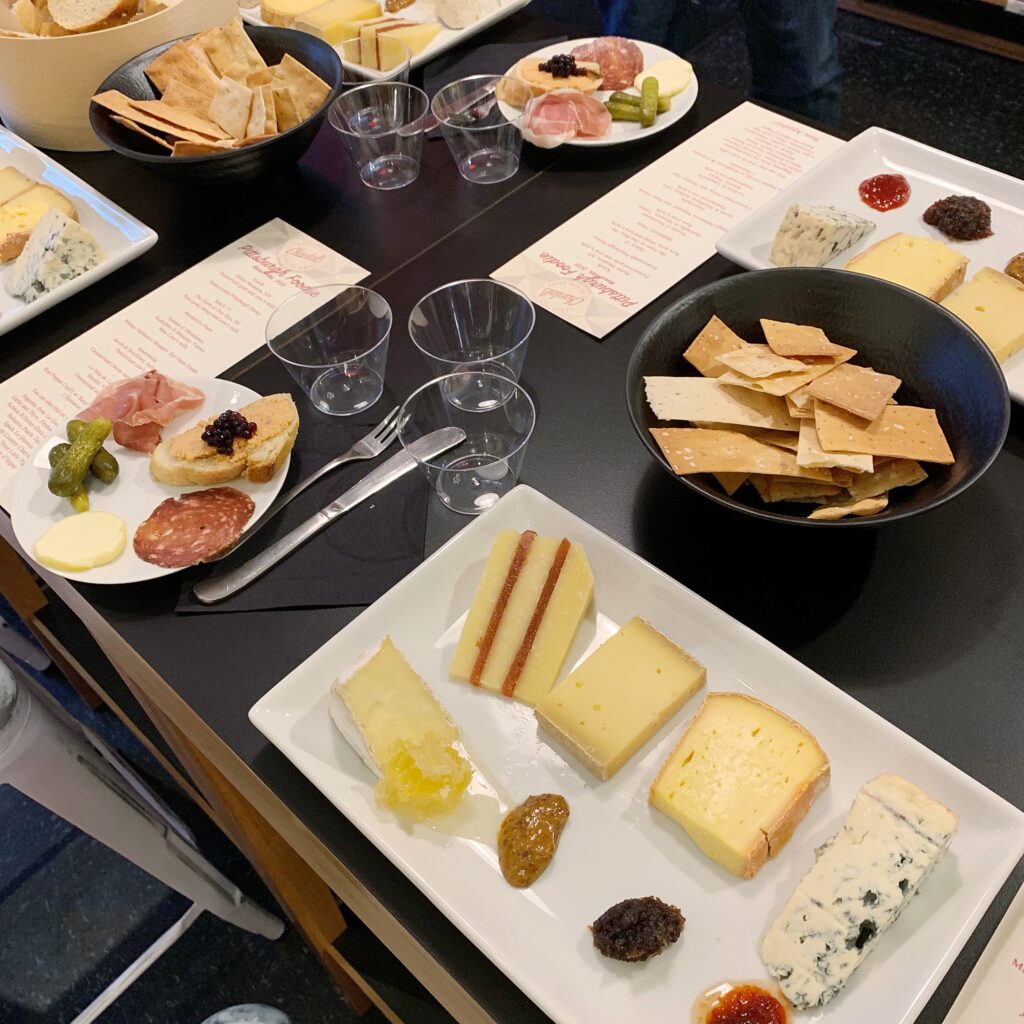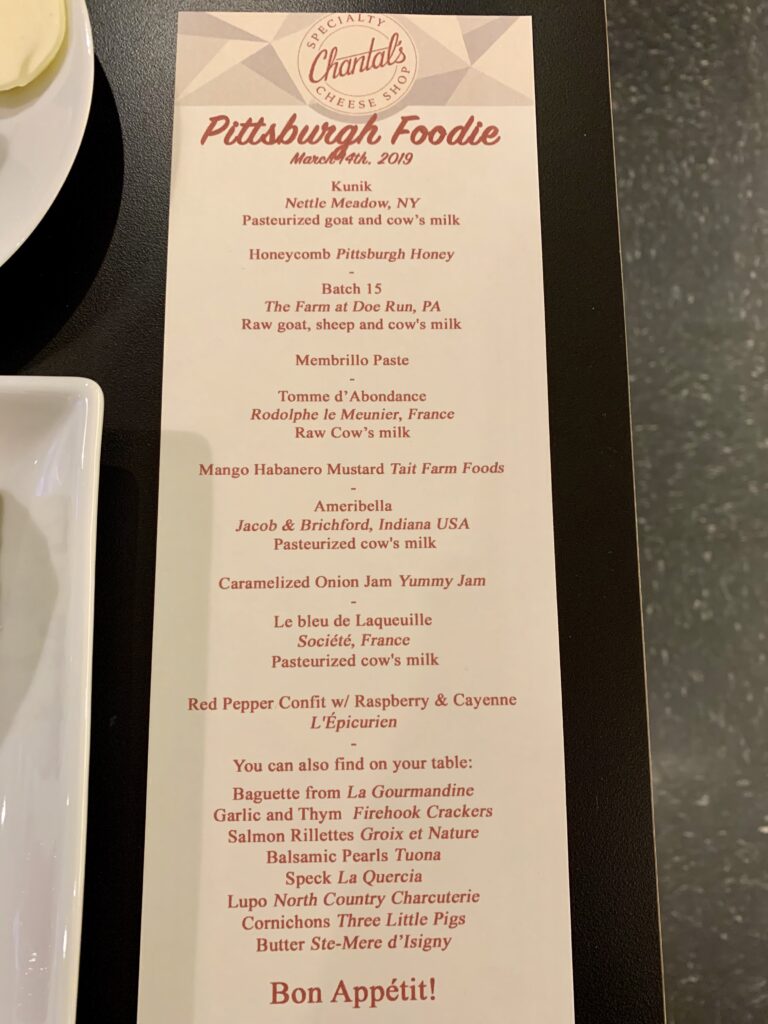 For the wine pairings we enjoyed french wines of course.  A white wine 
from

 Bourgogne Aligoté, France and a red wine 

from

 Languedoc, France. I was pleasantly surprised that I enjoyed both of these non-sweet wines and would definitely purchase for my own enjoyment at home. The white Louis Jadot

Bourgogne Aligoté 2017

,

was sharp and acidic so it was great to pair with our rich cheeses. The red wine, was the Jeff Carrel

Les Darons Rouge 2016, it was

was bold and flavorful with a delicious berry taste.
Anaïs
was an amazing host! She is originally from France and is super sweet. Its so endearing to listen to her as she shares her apparent passion for cheese & food. You can just tell she loves sharing her knowledge with her infatuated customers.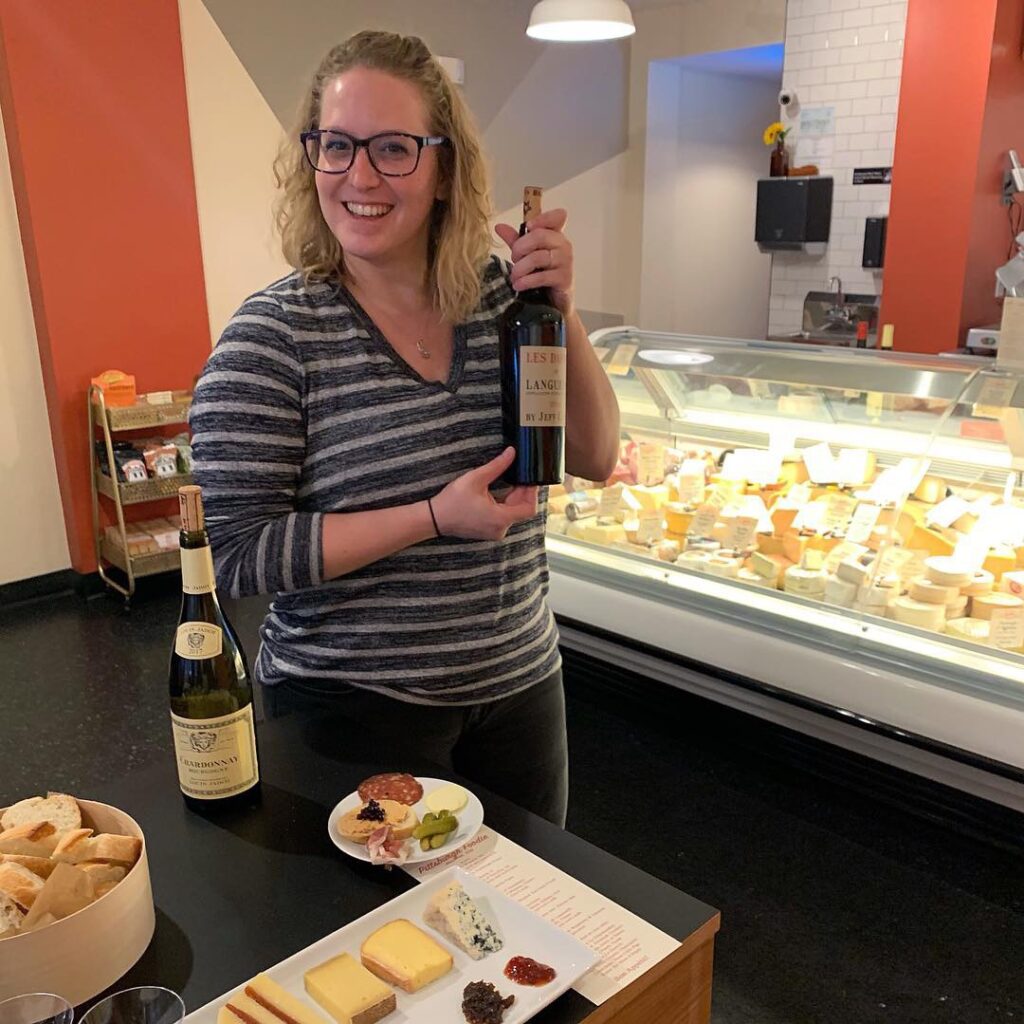 If you're a cheese novice theres no reason to be intimidated by fancy cheeses. Visit your local cheese shop or cheese shop in specialty grocery stores and tell them what foods and wines you enjoy most. They should be able to find new cheeses for you to try & fall in love with.

If you're interested in the in-person experience Chantal's Cheese Shop regularly hosts fun, laid back lesson in cheese. They offer lessons in Cheese Pairings 101 or special events like a lesson on Italian Cheese or American Artisanal Cheese. I would recommend checking out the shop's website for upcoming classes, and visit the shop for all of your specialty cheese needs!
Special thanks to Star and Jen of the Gourmandburgh Girls for organizing this night!
Follow my foodie friends to see more from our cheesy night.
instagram.com/blonde.in.the.burgh/
instagram.com/morningafterpgh/
instagram.com/thekitchenwhisperer/