One of my favorite special occasion things to do is to visit the Victorian Lady of Academy Hill tearoom. This tearoom is located in downtown Greensburg within a charming historic 1880's Queen Ann house.

The house serves as an event space hosting afternoon tea events. The teas are themed around fun topics, seasons or holidays. I've been coming here for years with my Mom and her friends and have had the pleasure of attending a few of the Christmas and Mother's Day teas.
  
During the events you enjoy a full afternoon tea at a beautiful table setting. This means attendees get to enjoy a continuous serving of a few flavors of hot tea, paired with a few courses of food. There's a starter, followed by a tiered tea tray with scones & frosted grapes, classic tiny tea sandwiches, and baked goods. The tiers are consistent, but each event has unique seasonal flavor features.

The most recent tea I attended was a special treat to celebrate this past Mother's Day. The tea options were raspberry peach, raspberry apricot and a Darjeeling, the "champagne of teas." The courses started with a cheesy potato bacon soup. It was flavorful and delivered in just a big enough serving to not feel overly indulgent. The starter was followed by the three-tiered plate, dressed in beautiful flowers. The scone featured a raspberry jam center. The tea sandwiches were really well done with delicious savory fillings. The ham sandwich was highlighted with a champagne mustard, the egg salad was spiced with curry and the chicken salad had added flavor with almonds. The top tier had a few tempting baked treats including a delicious pineapple coconut cookies. The tea ended with a cupcake and a gift of flowers in a vase.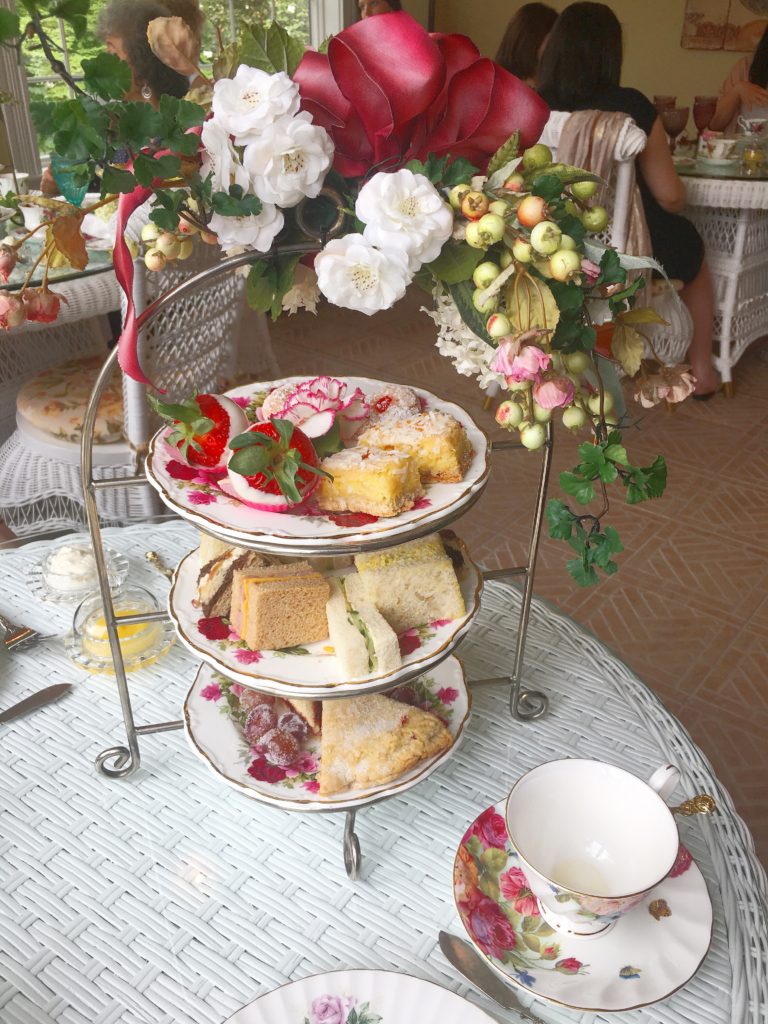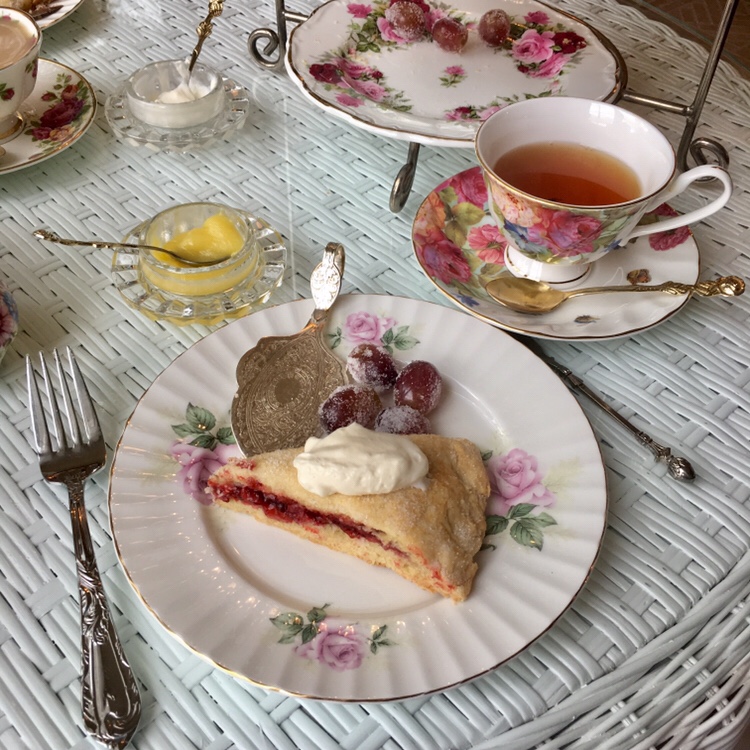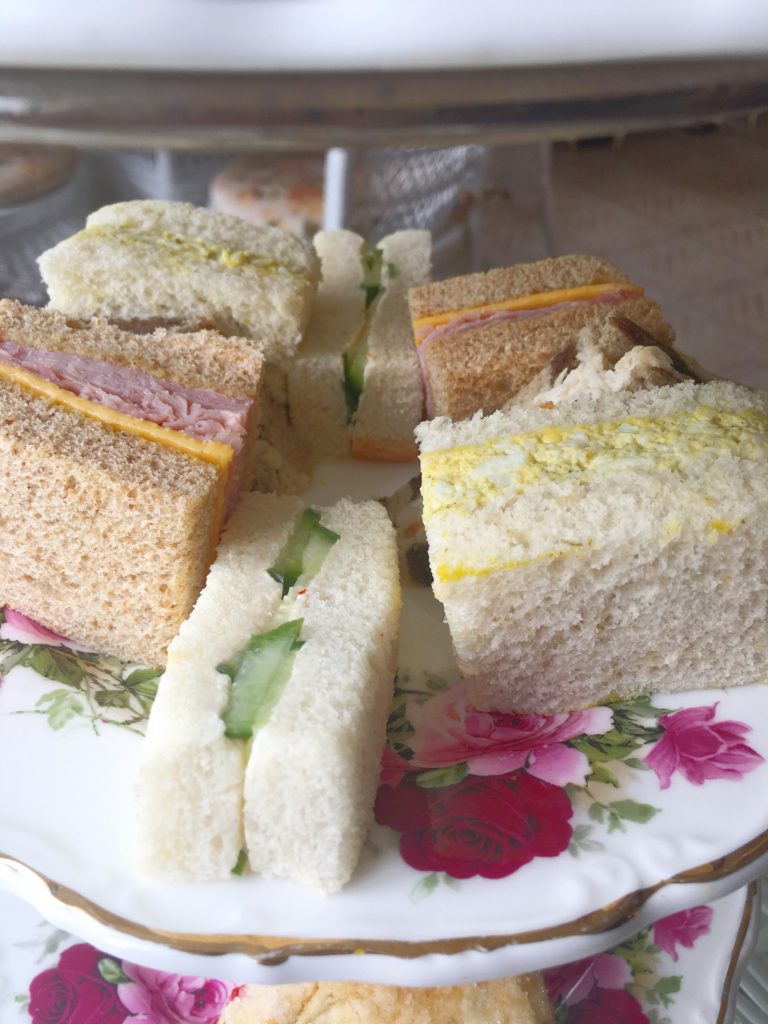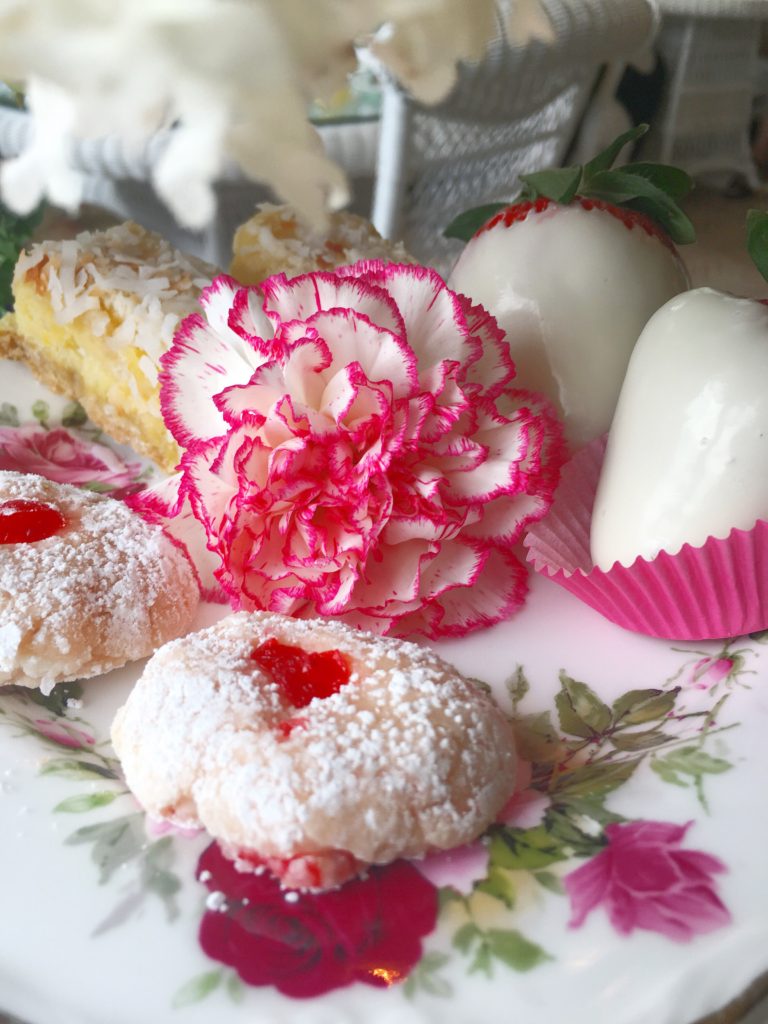 In addition to serving tea in a beautiful parlor area the space, the Victorian Lady is also a gift shop, with goods on display throughout the various rooms of the Victorian house. All kinds of beautiful tea-themed and Victorian-inspired items are available for purchase, like teacups, food items, jewelry, stationery, and home decor items.
I highly recommend spending your next special celebration the Victoria Lady tearoom.  Just don't take my reservation spot 😉
Here's a few pictures from a past truly festive Christmas tea.