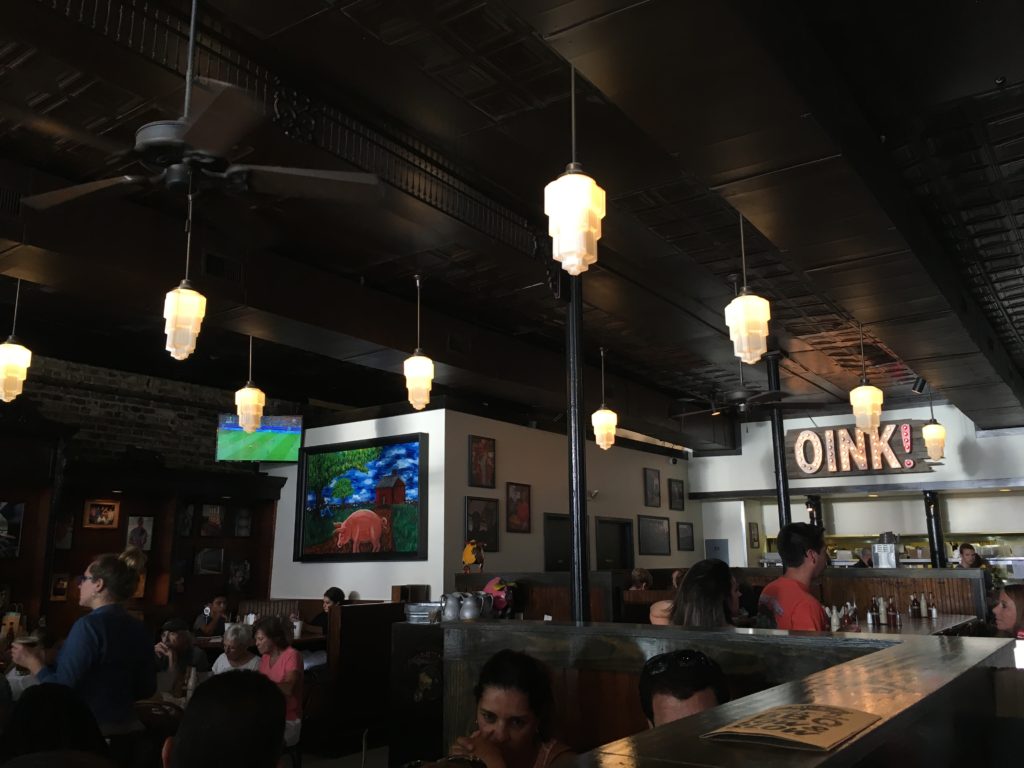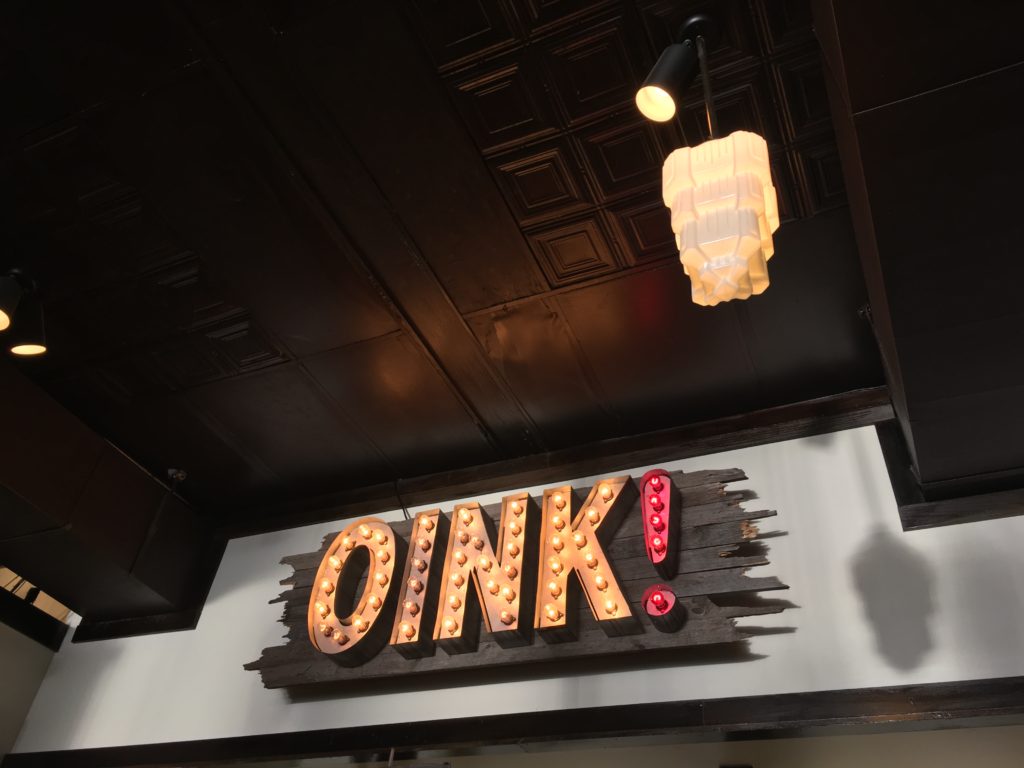 I am not a barbecue fan. It is just not something I grew up eating. To be honest I haven't tried much BBQ at all or learned much about it. I don't crave or love spicy, smoky, or tangy things. But after a long hot day of shopping on King Street on Second Sunday my boyfriend spotted his version of a holy grail. A BBQ place, Nick's Original BBQ on King Street.
So after I had my fix of shopping with him being an amazing tag along, I complied. We entered into a unique saloon looking space. I let my boyfriend do to ordering, all I requested was cornbread. He ordered Classic Spare Ribs, Beef Brisket, Homemade Bar-B-Q Chips, Coleslaw and Cheese Biscuits. I am pretty sure that this was my first spare rib experience. It was delicious, no t spicy, smoky, or tangy like I thought it would be, just full of enjoyable flavor. The cheese biscuits were buttery, salty, cheesy and sweet all at the same time.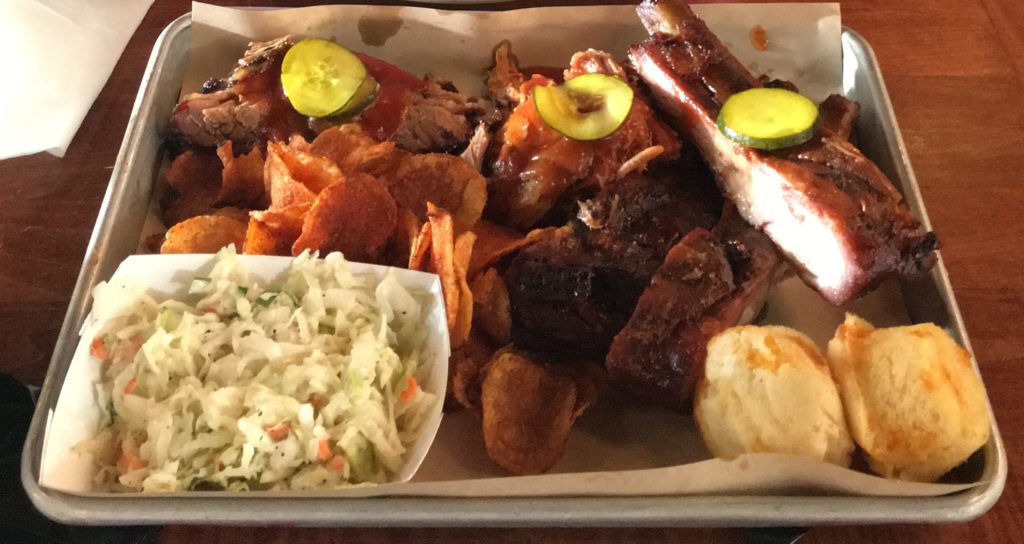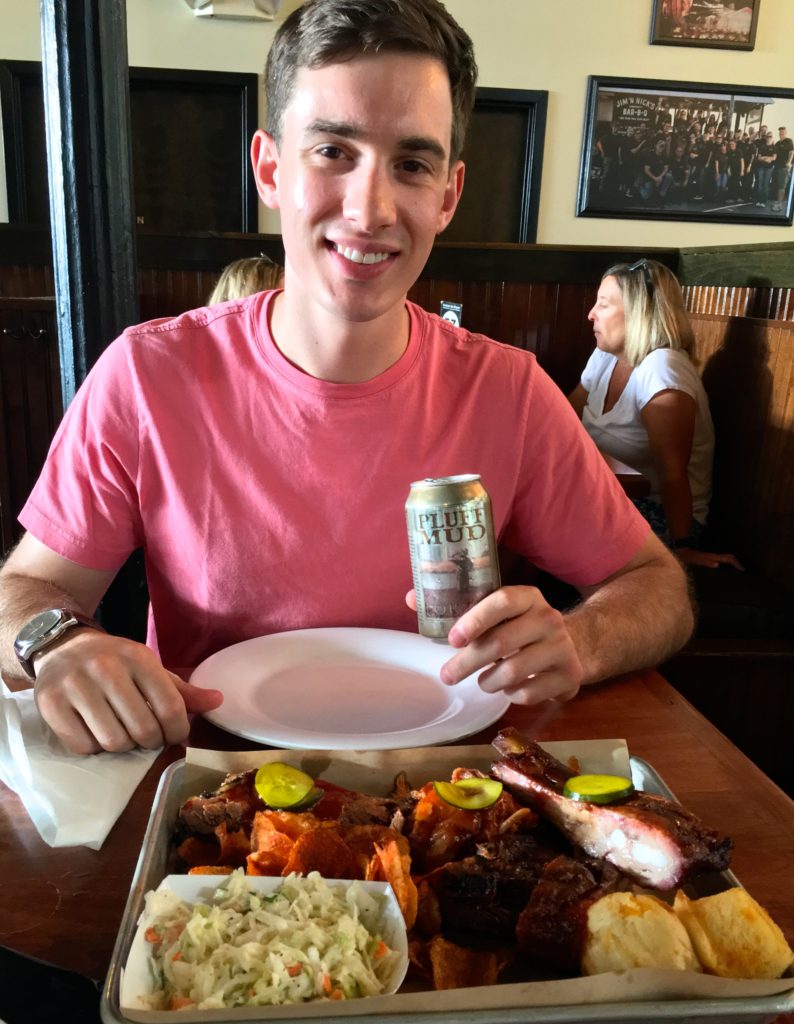 So from this experience, I learned to be more open minded about barbecue and just try it. I am glad I did. Plus my BF was so adorably happy.  So if you find yourself hungry after shopping on King's Street I would suggest Nick's Original BBQ on King Street.
Now I need to learn how to make cornbread.