Charleston is a city of many charms; including one that shines brighter than the rest, the Grand Bohemian Hotel. This botique hotel is truly unique with standout interior design elements everywhere you look. They've incorporated the charming and historic the city is known for combined with the luxurious and modern.
I have been obsessed with lights & mirrors lately, and no I am not vain. This place was outstanding in the mirror & lighting categories. But it was also so much more than just lights & mirrors!
I am a sucker for anything gold and anything with a swirly flourish 🙂 so this antique in the lobby was a serious #mirrorgoals Instagram-able mirror moment for me.
Off from the lobby was a great sitting area framed in a scalloped edged nook, with colorful pieces – definitely not your boring standard hotel furniture. And yes more mirrors. These have a Indian inspired flare, another element I'm known to love.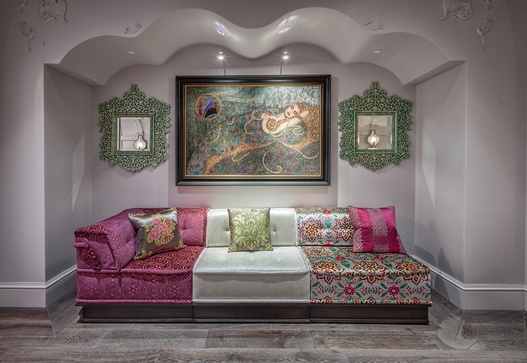 The elevator waiting area was glam with mirrored wall tiles with a smokey antiqued finish and beveled edge! Oh and of course there was a gorgeous chandelier featuring swirly flourish elements (again my fave).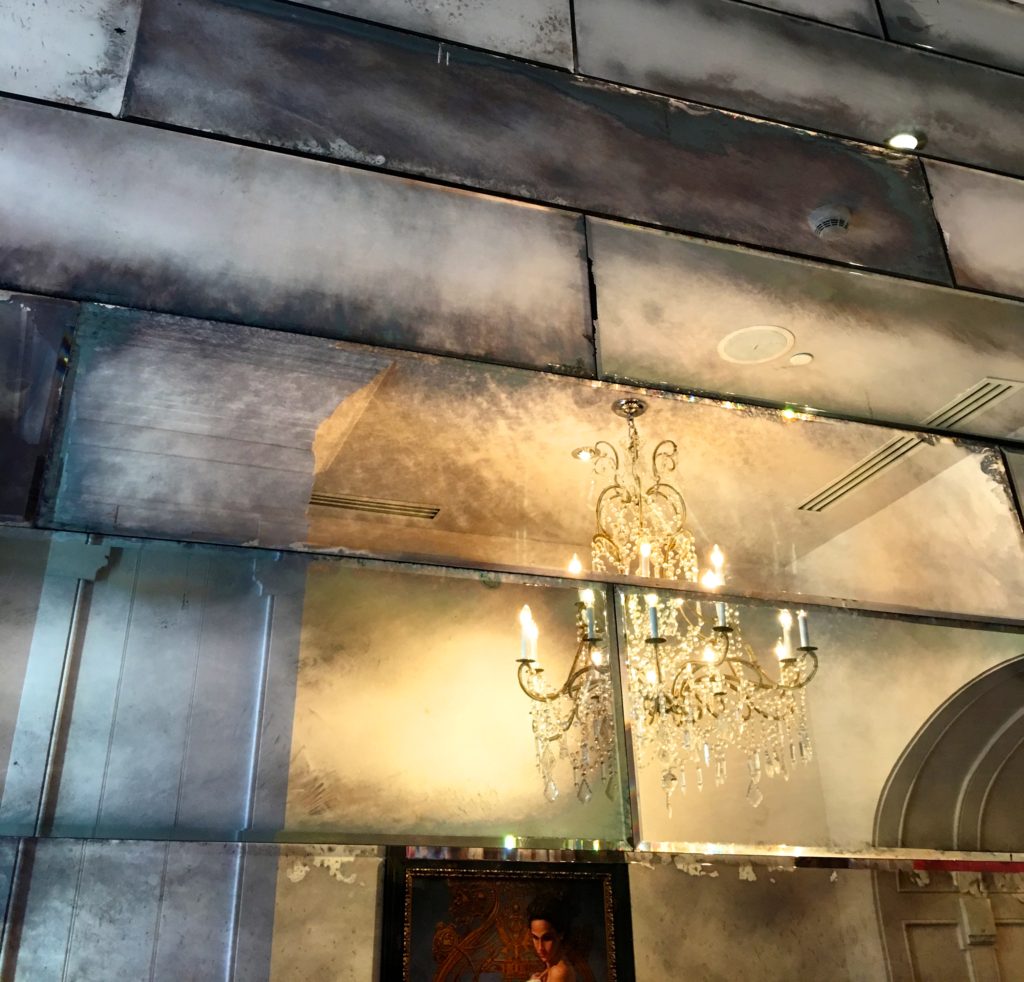 Then we made our way to the penthouse restaurant and bar Éléve where there was so much more for me to ooh and aah over. I loved that each bar storage cabinet had its own unique character.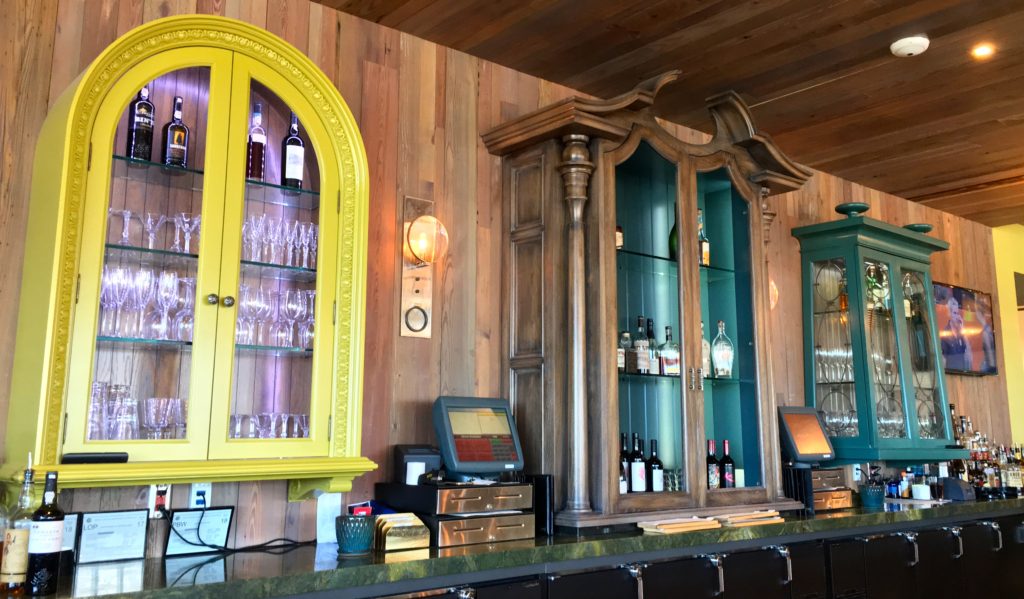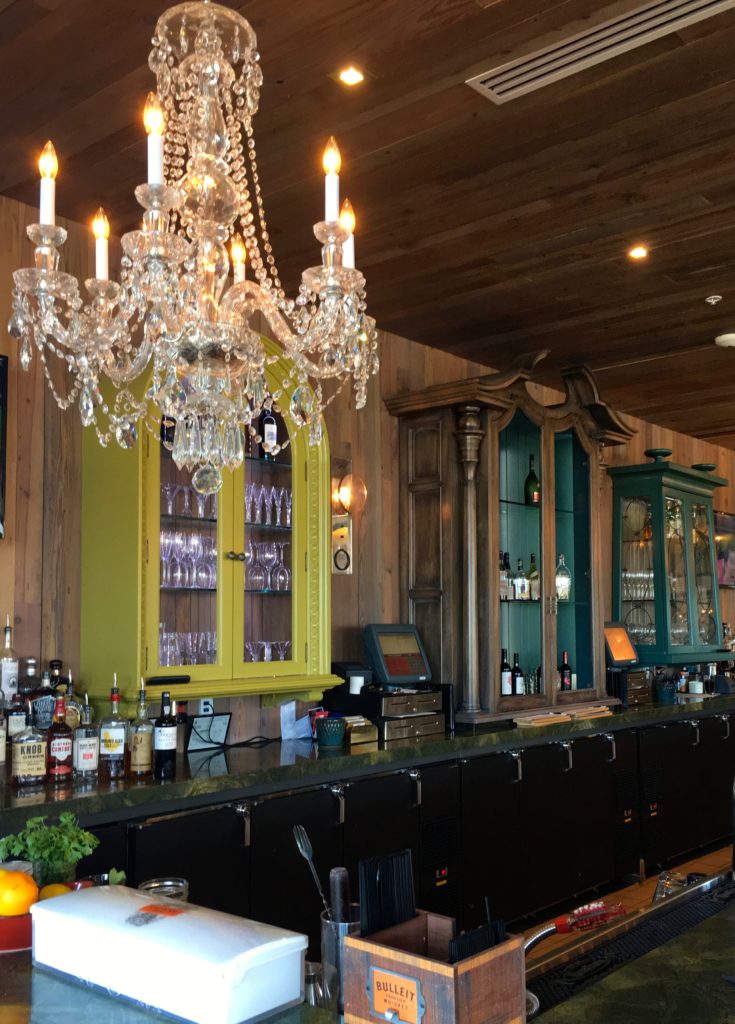 And then there was another one of my obsessions, mercury glass – a mercury glass light feature! Seriously, swoon!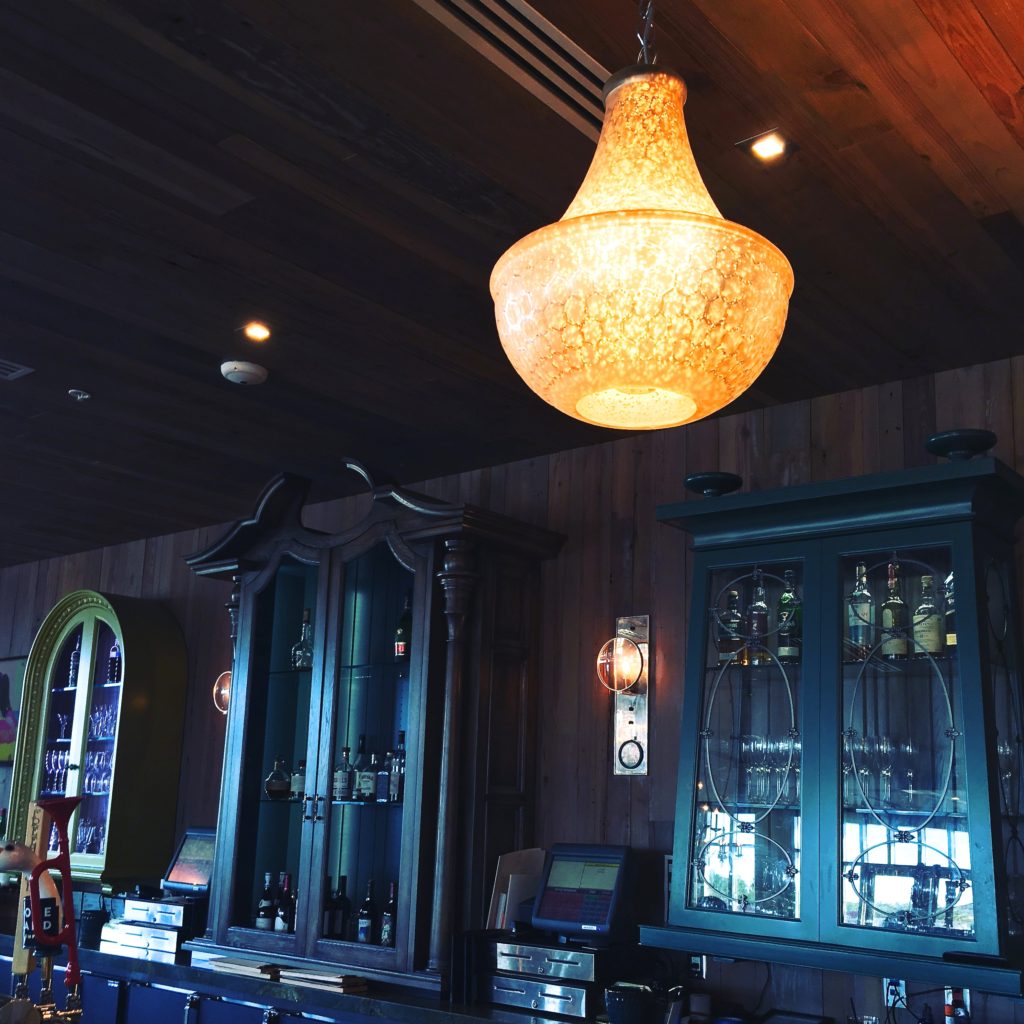 Since I was running around drooling and snapping pictures my boyfriend decided we should sit down and have a drink. Which of course led to food. Hey after all it was Happy Hour! We had the crab cake and shellfish chowder. The crab cake was good, nothing different than other fine dining crab cakes, could have had more flavor beyond the crab for my own liking. But the soup, was delish with shrimp, crab, clams, sweet onion, bay leaf, pecan smoked bacon, and  saffron tomato rouille crouton.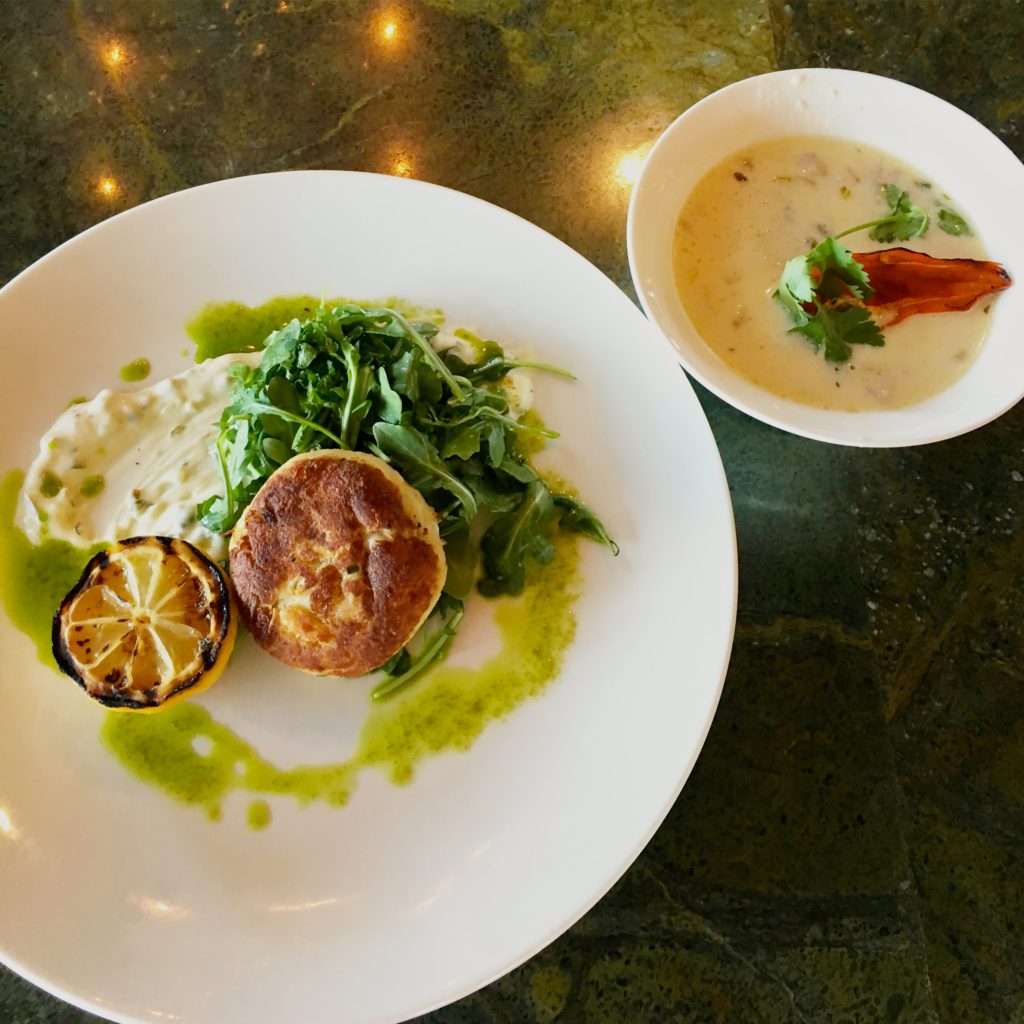 And then there was more excellent lighting & mirrors, the glory of them, the women's bathroom. Yes I ALWAYS take a bathroom picture, not a #selfie though, a decor snap. (Because to be honest I can't figure out how to take a mirror selfie haha).
As usual, I snuck into some sort of open meeting room and found another fabulous light.
I got a glimpse of the guest rooms here at the Grand Bohemian boutique hotel online and they also seemed to be suited to my tastes. I know I will be sure to explore each Grand Bohemian as I travel to new places!
Save
Save
Save
Save
Save
Save
Save
Save
Save
Save
Save
Save
Save
Save
Save
Save
Save