One of the main reasons we choose to buy a fixer upper is because we wanted to love our kitchen (and bathrooms & the rest of the house). At the price point of homes we were looking at, the kitchens were pretty dated, dark, and just depressing (Like a lot of stick on mosaic backsplash ?‍?…). It seriously bummed us out to think that to afford a house we had to settle for a horrible kitchen we didn't even like a little bit. Buying off the market allows us to have funds to invest in creating a kitchen we actually like! After all the kitchen is the heart of the home right?
But that doesn't mean we have a huge budget or space to work with, but we do have is plenty of potential! Our vision for the kitchen is dark navy cabinets with light countertops and gold accents. And yes Phil has design input, he selected the cabinet color.
Kitchen Design Inspiration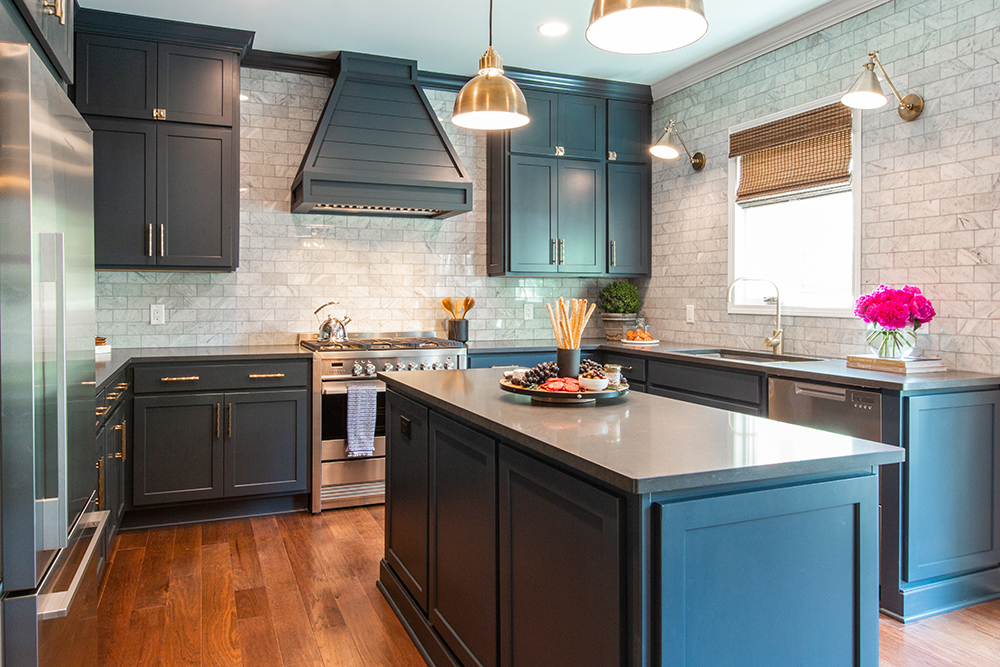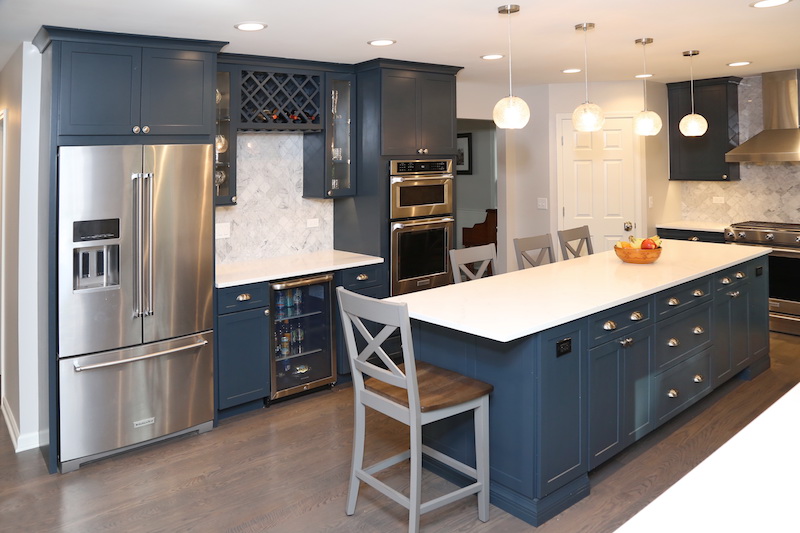 The Before: Kitchen
The original kitchen was a short galley-style kitchen. None of the appliances were included in the sale of the property – with the rest of what was left being not in a hygienic state ?. Cheap cabinets (particle board covered in printed wood grain) installed decades ago tend to disintegrate, hold odors and just feel sticky and tacky.
We created more space to work with by tearing down the wall separating the kitchen from the dining space. Phil and I did the demo ourselves. It was a lot harder than they make it look like on HGTV. The drywall was actually doubled up and reinforced with steel mesh. Drywall is seriously heavy! Phil even had his own Miley Cyrus wrecking ball moment ?
While I am proud to say, I dreamt-up the removal of the wall and layout of the kitchen space on my own (designing my home is a dream come true for me); we are also working with local kitchen shop New Choice Home Deco. We are working with a partner there to determine the layout of the exact cabinets, and source the cabinets & quartz countertop. Here's a mockup of the space ?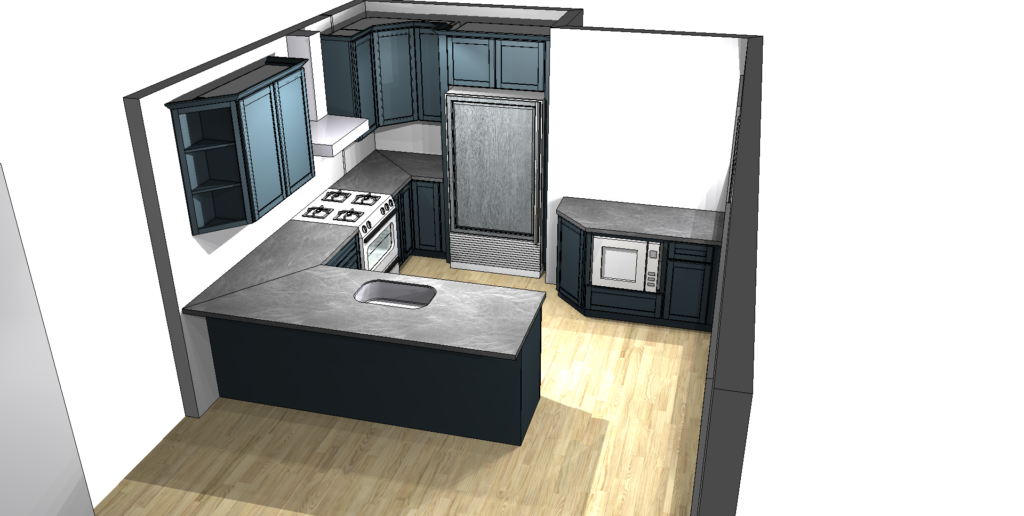 and… the Progress So Far!

We aren't done yet, but I am geeking out / tearing up over brining this dream to life. Our appliances are coming this weekend, the quartz install is on the calendar, our backsplash tile is here (from Best Tile Wexford), but I still have so much to do. Things like sourcing the cabinet hardware (yikes I NEEDED to do this like 3 weeks ago) and make sure our backordered faucet comes in!