We've all been spending a lot of time at home lately. For me this came with an urge to make my space more personal and homey. I decided to finally print some photos from our engagement photo shoot. But printing can get a bit pricey, especially when framing. I was happy to discover Photowall's canvas print service. I got a giant custom canvas print, with frame and mounting equipment shipped to me for less than $130.
The shipment includes all the materials needed to assemble the canvas print. The instructions on how to easily assemble the canvas  come printed out with simple step-by-step pictures.
It really is easy. No tools required, just a clean flat surface and 5 minutes of your time.
Print Your Own Photos on Canvas with Photowall

I am thrilled with how my favorite engagement photo looks printed on canvas! I was surprised how affordable it was to get it printed and shipped with Photowall. If you're looking to finally print those keepsake memories PhotoWall is offering 25% OFF! Check out my blog post for the discount code > https://www.moscatoismymantra.com/print-your-own-photos-on-canvas-with-photowall/

Posted by Moscato is My Mantra on Wednesday, August 19, 2020
If you're looking to fill your bare walls Photowall is offering an amazing 25% OFF discount!  This will be valid until the end of September 2020. Use code: moscatoismymantra25 
I hope you find the site easy to use and quality of the products just as amazing as I did.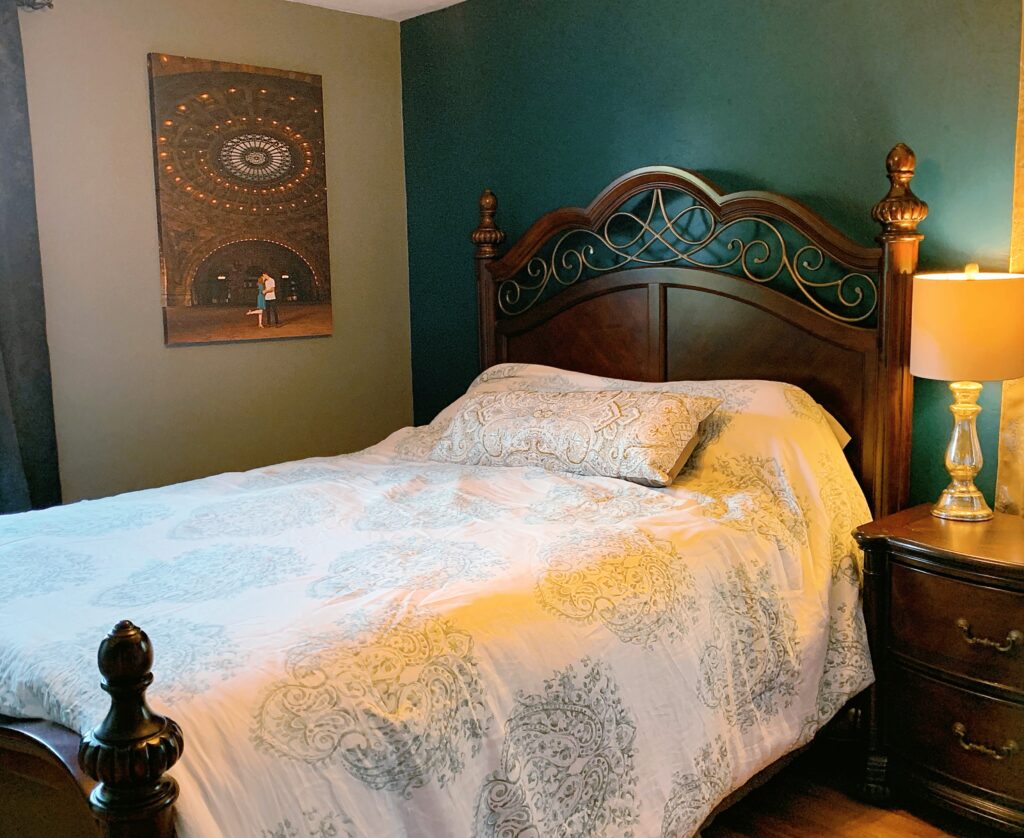 Photowall is a Swedish company with a passion for design and quality. Their wall murals, posters, and canvas prints are produced in accordance with Swedish standards making them environmentally friendly, fire-retardant and resistant to fading in sunlight.

The company also offers really unique wallpaper options. I am very eager to get my own home so that I can experiment with their fun wallpaper options.
Wallpaper in image: My Greenhouse Flowers, by WA Collection / Lisa Audit Art Photo: Nina Furtula (@furtulanina on Instagram)
AURA Freshwater featured here is a spectacular mixed media artwork by Swedish artist Emma Lindström. All of the Emma Lindström wallpapers are here: https://bit.ly/emmalindstrom
Disclaimer: I received by canvas photo print as a free gift from Photowall in exchange for sharing my review. My opinions stated here are my own.