House flipping is everywhere these days. If you're like me you've already watched every show on HGTV. Thought I'd add to the abundance of house renovation content by sharing a bit on local house flipping projects taking place here in Pittsburgh.
My Fiancé, Phil, is continuing to grow his residential property portfolio. He is in the the business of flipping small, outdated homes to revitalize them for families to rent and call home. It's rewarding work transforming a neglected space into an actually habitable house. Here's a look at the transformation on one of his latest projects.
This house is in the Carnegie area of Pittsburgh's South Hills. This house was not at all a suitable place to live when he purchased, but is now a clean and charming home. He often does some of the work himself.  But also works with a crew of local contractors to complete the work and uses local dealers to source the materials. I get to help out a bit with the material and design selections (the fun part).
Check out the before and after shots below to see the dramatic transformations for this Pittsburgh house renovation!
The Kitchen
The kitchen was far from a place that you would want to prep your food. Now it has been refreshed with clean white cabinets, light granite countertops, new appliances fixtures, flooring and lighting.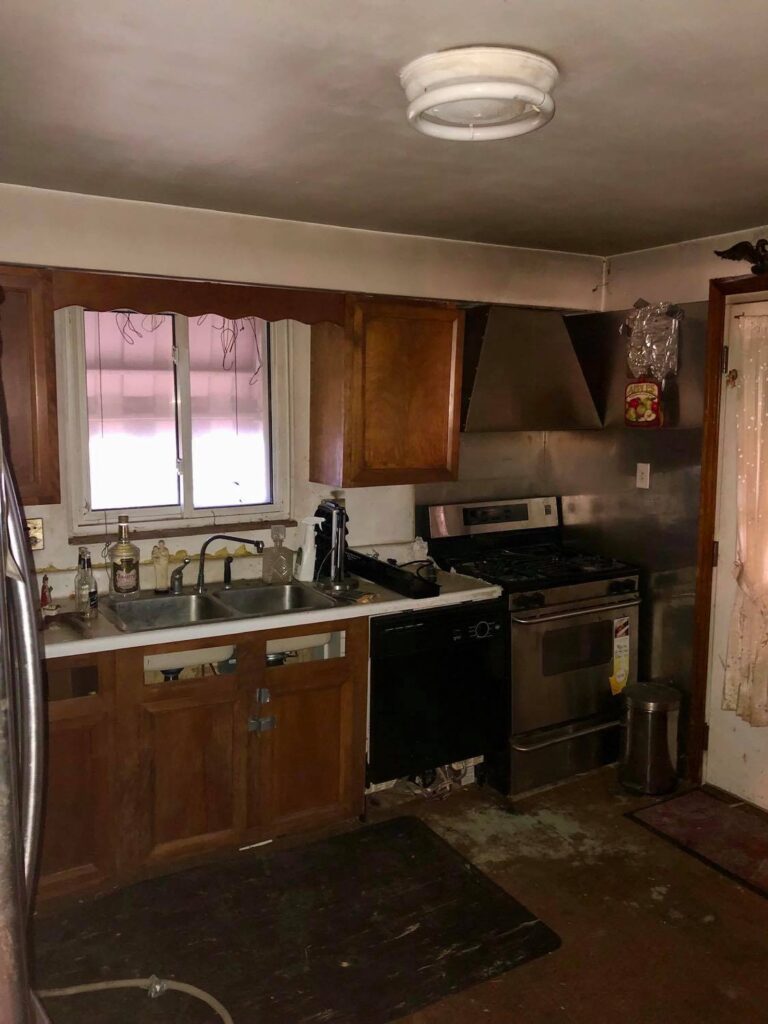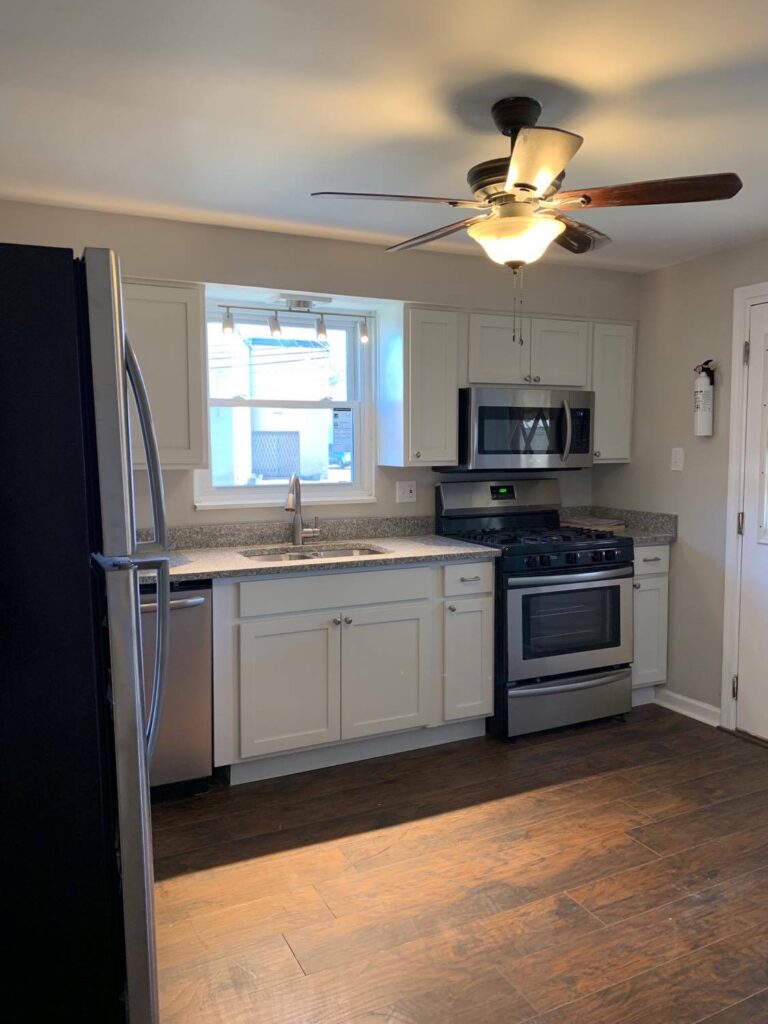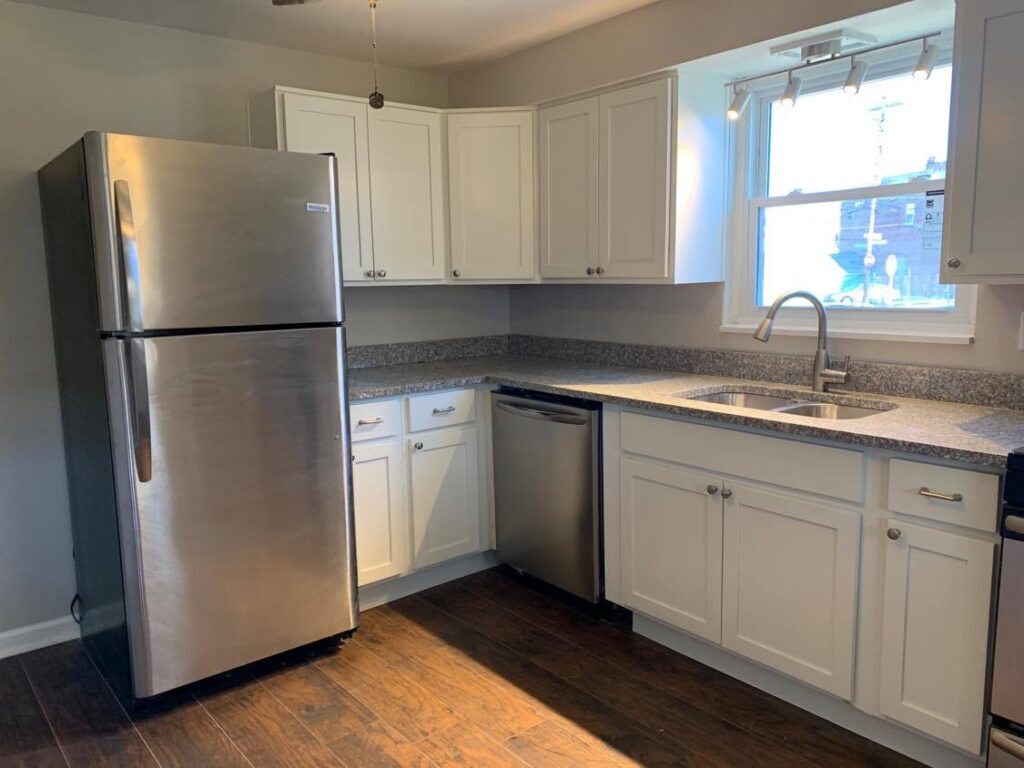 The Bathroom
The bathroom was not a place to visit to get clean or refreshed. Now it's all updated. The grey and white theme continues in this space. When flipping for a rental the grey and white color scheme just helps the updates feel clean and simple – and hopefully will remain "timeless" and not date the home as time goes on.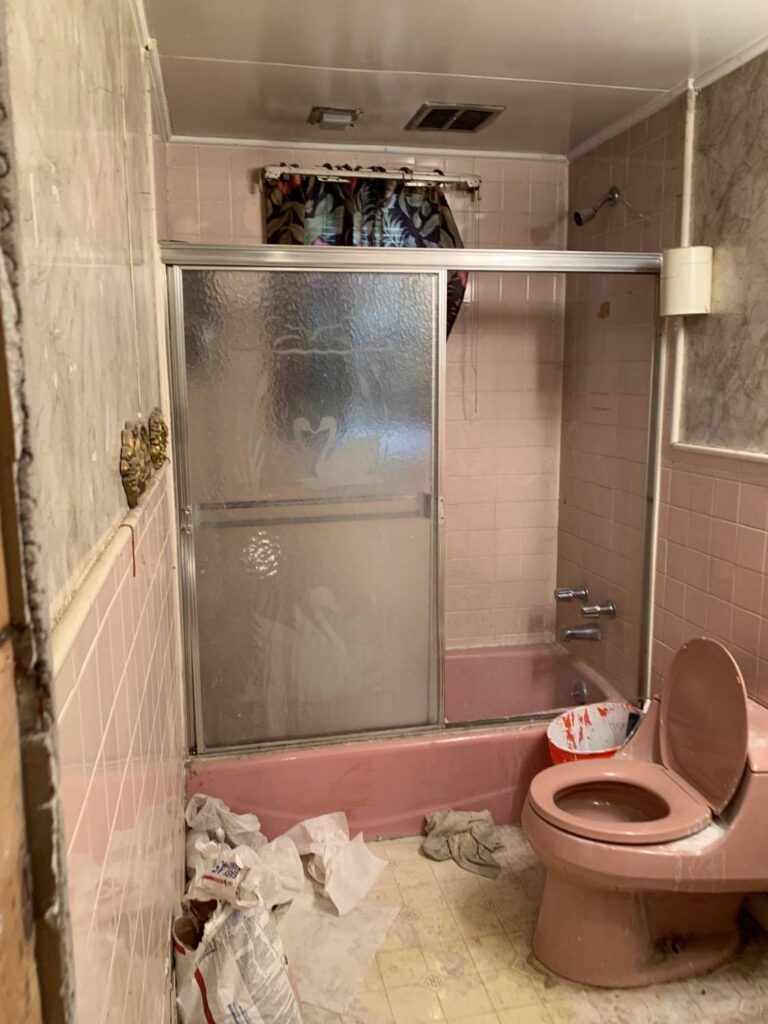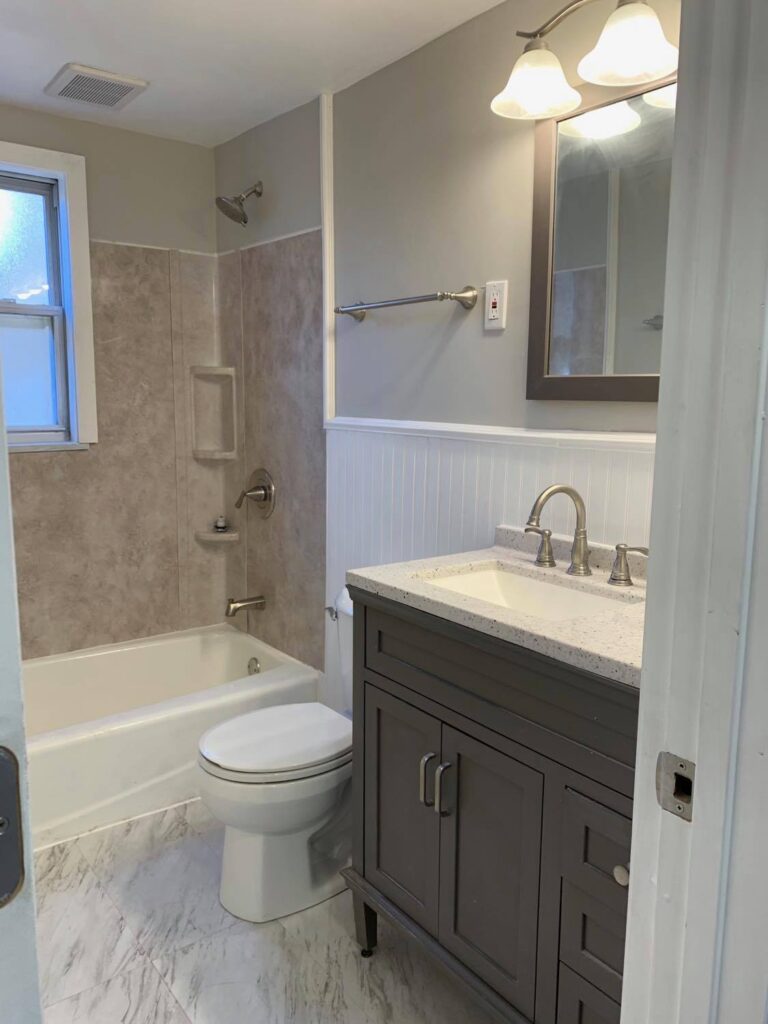 The Living Space
The living spaces throughout were updated with new windows, refreshed walls & ceilings, new lighting, new flooring and trim.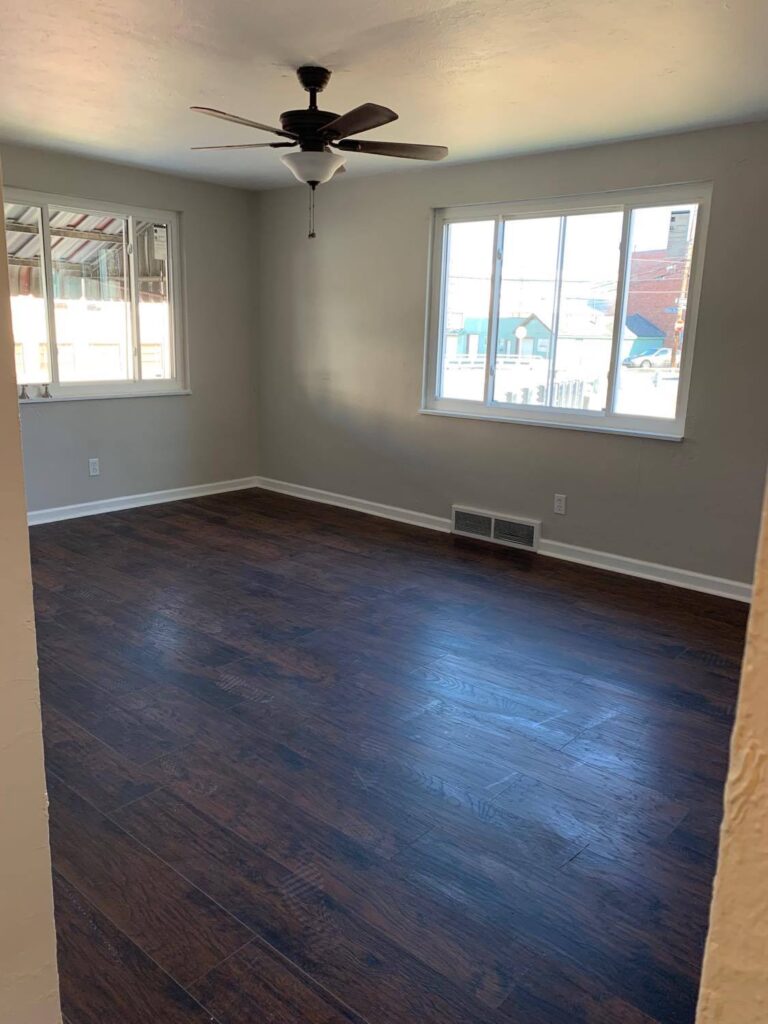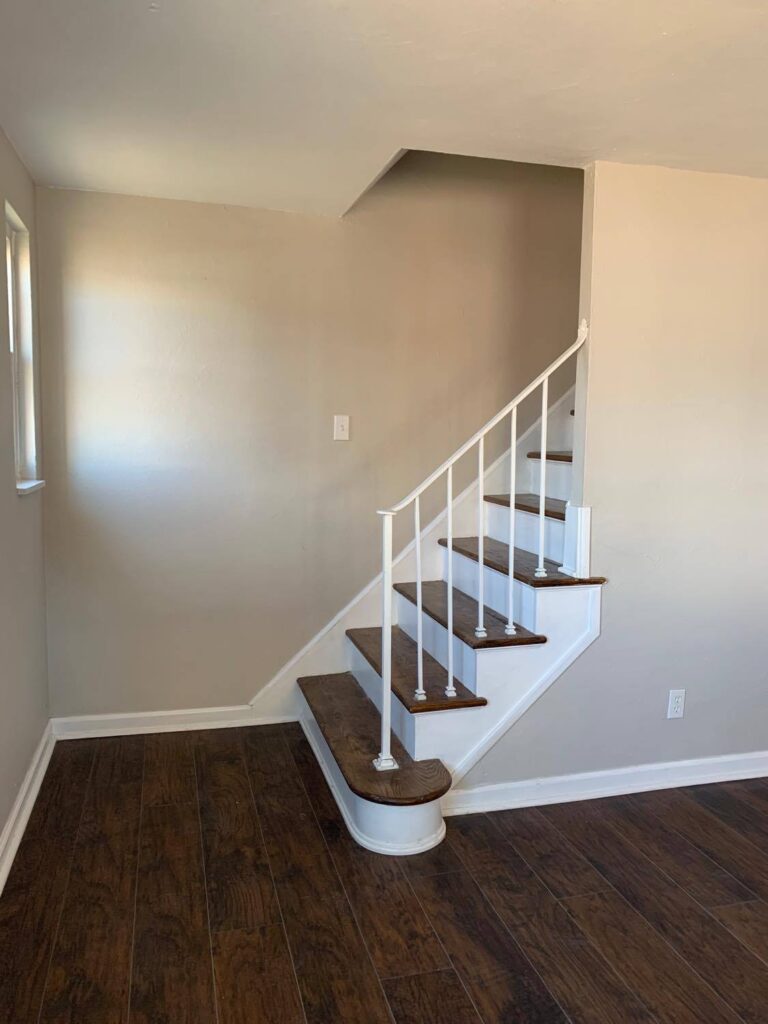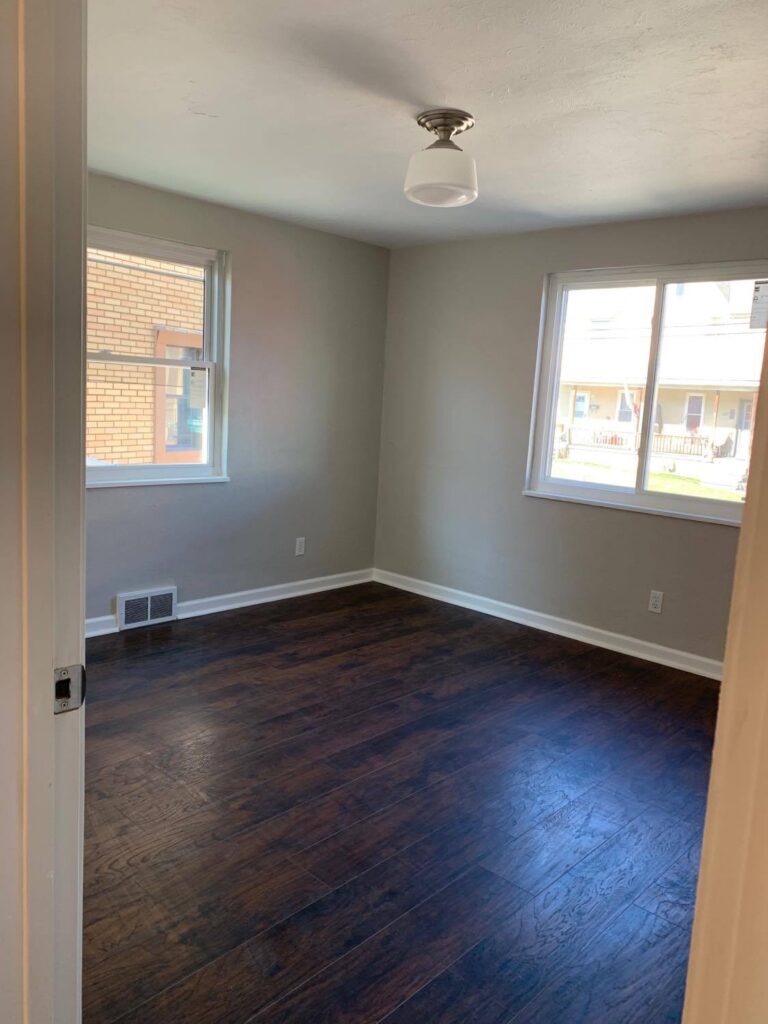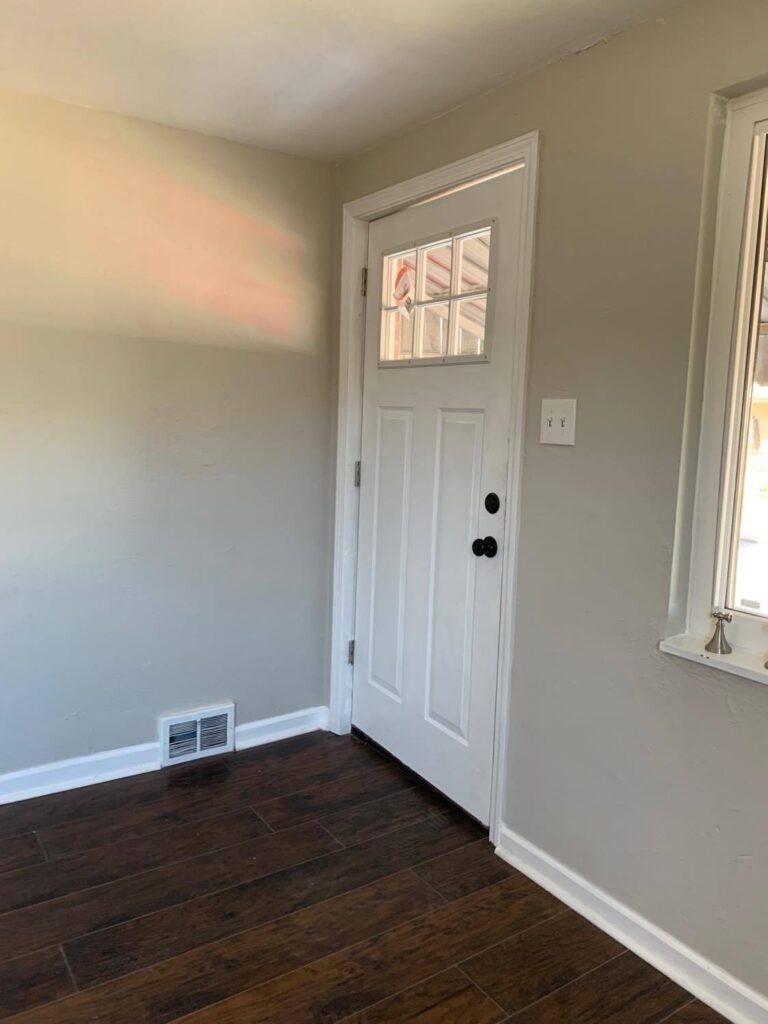 House flipping is all about cleaning a space up with simple updates. Now this forgotten house can be a safe space for a family! Let us know what you think in the comments.