I've been experimenting with cross-posting my home remodeling projects on the DIY home & garden community HomeTalk. I've been blown away by the amount of views the postings have received! Plus all the comments that have been written in reply! The community is very active and vocal.
It was so easy to build a post. All I did was pull the copy and imagery from my original blog post content and build it into the Hometalk project form. The postings started getting views and momentum right away. Now my three project postings have a combined view total of 594,000 views and 345  comments on Hometalk! That is truly amazing to me.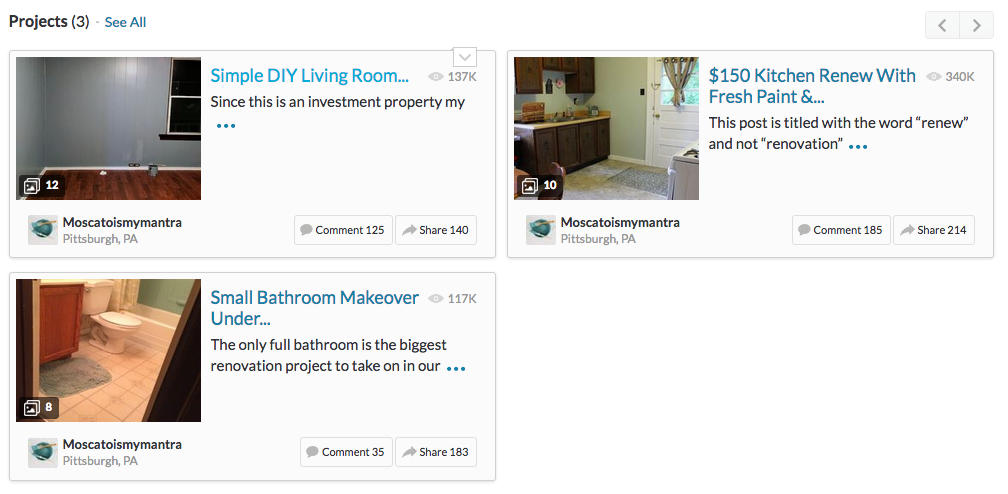 Some of the comments are nice, sweet and encouraging, while others can be a little bit mind boggling. Here are some of the sweetest comments that actually did make me cry a bit (happy tears).



Some ladies dared to say that my boyfriend should propose after the transformation on our kitchen, hahaha!


My postings have even been featured in multiple Hometalk Facebook and Twitter posts! I am grateful for the exposure Hometalk has provided and the feedback from it's active community. I've learn a lot and have received a lot of constructive feedback from the vocal community. I would encourage anyone looking for inspiration or wanting to share the projects they are proud of, to join & become active on Hometalk! I'd love to follow you there 🙂
Check out my project postings oh Hometalk.com for yourself here:
Save
Save
Save
Save
Save
Save
Save
Save