It's almost that time of year! That is the time to welcome fall into your home with rustic pumpkins, leaves, gords and other seasonal items. Autumn is one of my favorite seasons. I love creating fall
DIY decorations and festive displays.
I find therapeutic stress release in crafting. Tying that with my love for wine, I found the inspiration to upcycle wine bottles and other glass bottles into handmade decorations.  I realized how many bottles I was going through and throwing out. These creative painted wine bottle decorations make great vases, candle stick holders or they are great standing by themselves as decoration pieces.
For fall seasonal decor I'm using leaves and autumn colors in my DIY creations. Here's a few DIY fall decoration ideas you can make with upcylced wine bottles and items found at the craft store.
Fall Decorations & Craft Ideas
Grateful Fall Decorations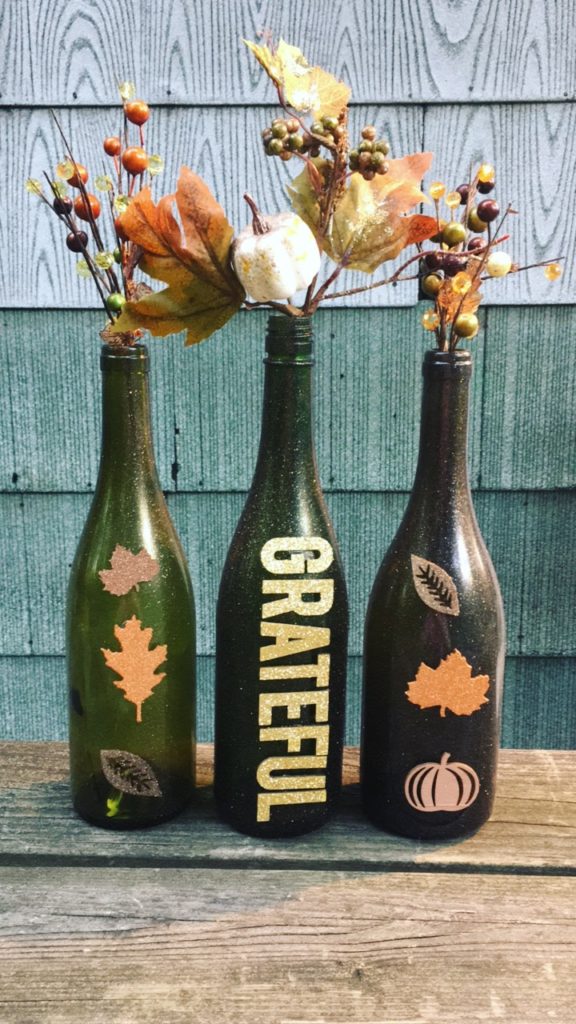 Pumpkin Decor Ideas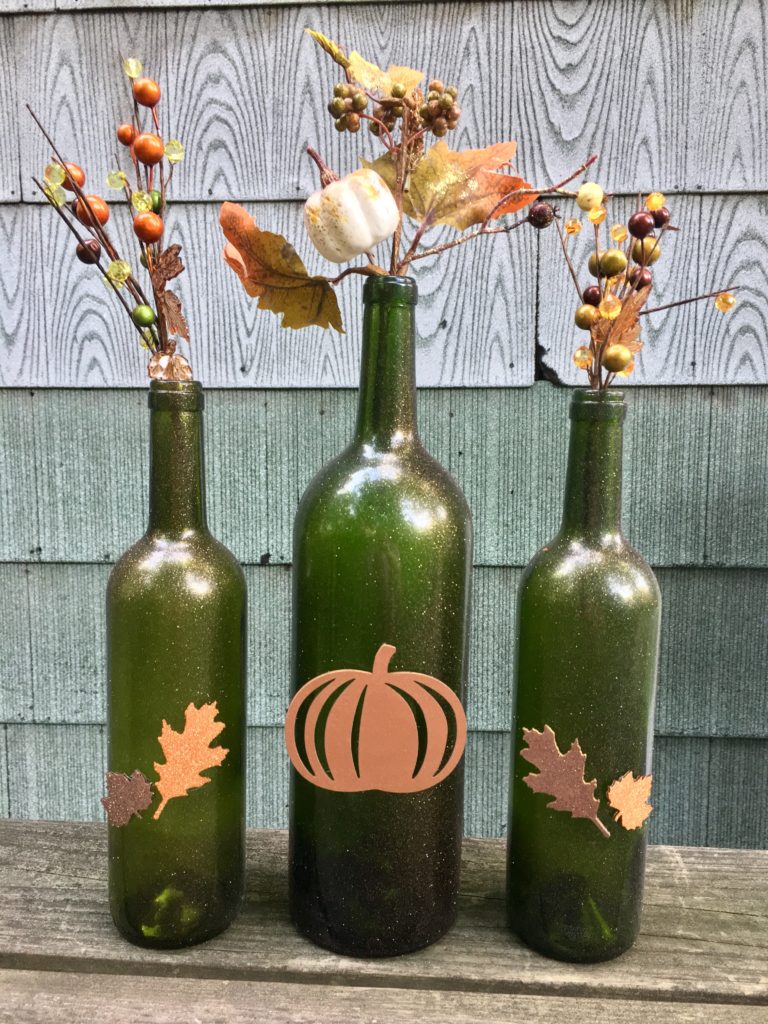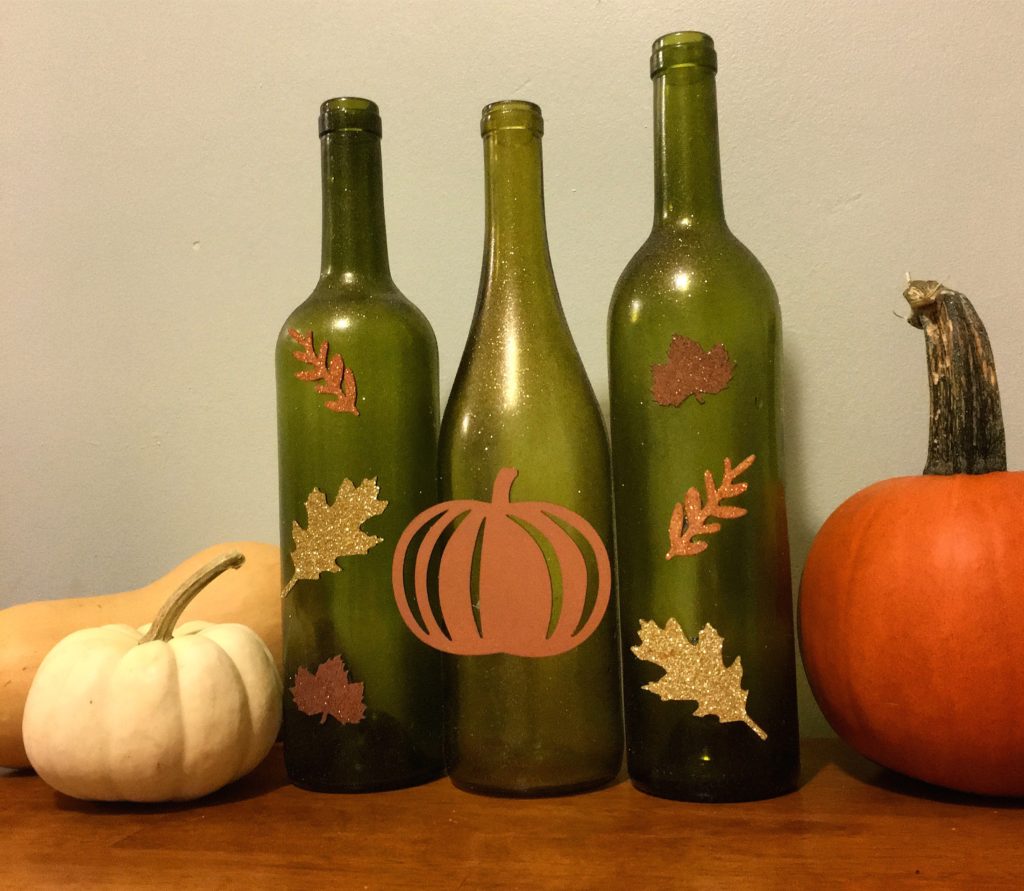 Thankful Fall Decorations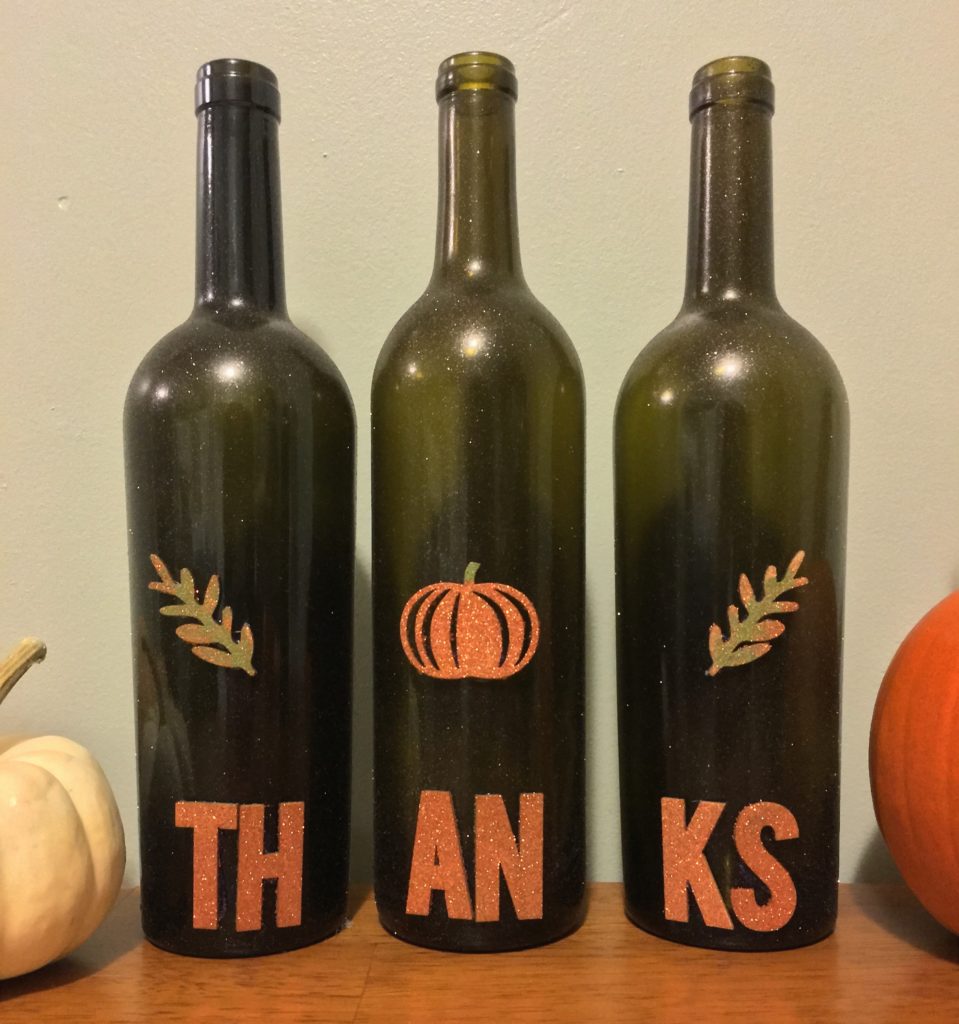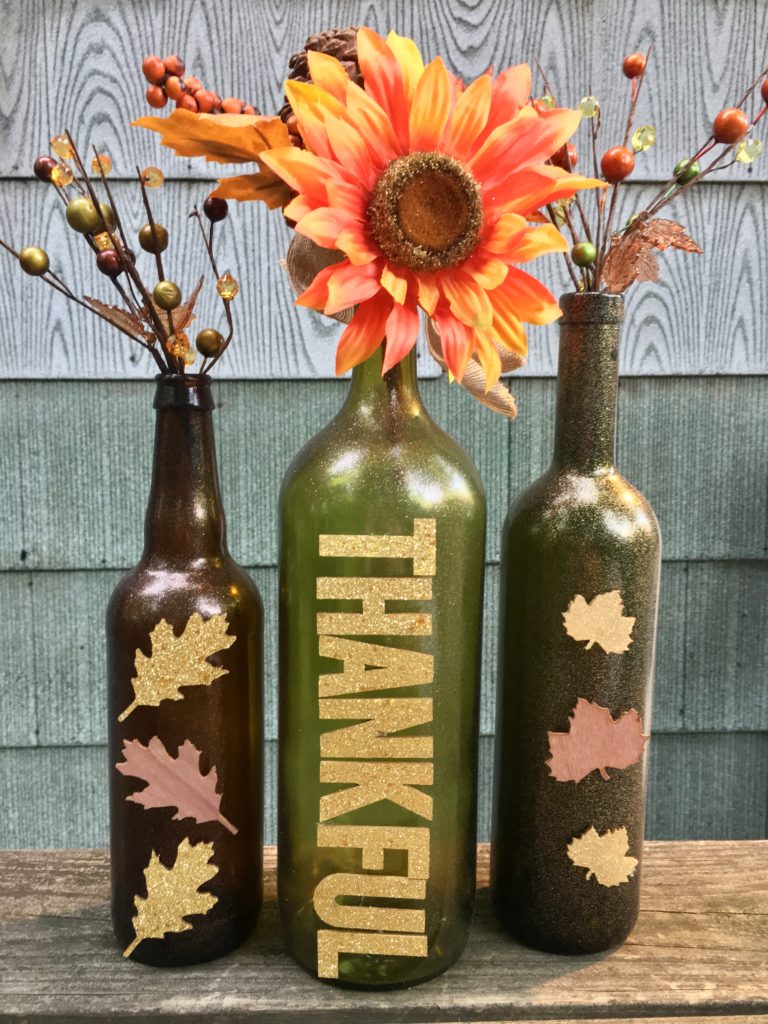 Candy Corn Painted Glass Bottles
Pin These Craft Ideas!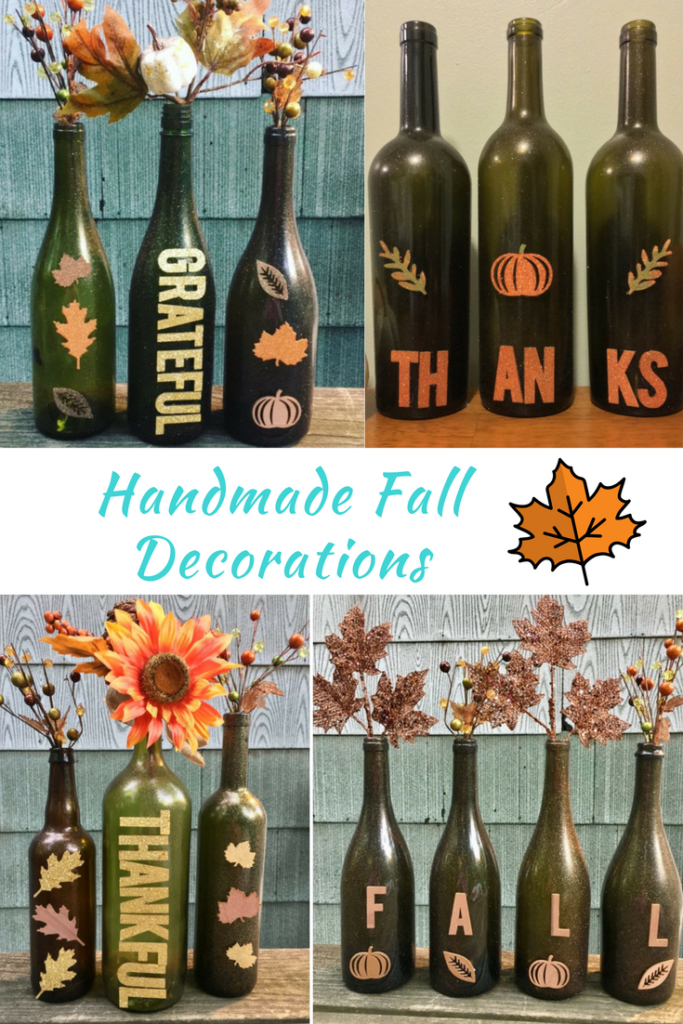 Save
Save
Save
Save
Save
Save