Recently I was in Orlando for a few days. I researched the area's restaurant scene online and discovered an upscale Asian spot Morimoto Asia with rave reviews. Morimoto Asia is actually a pan-Asian restaurant by Japanese Iron Chef Chef Masaharu Morimoto. The pictures online made the space look very 'grammable, so I was thrilled when I was able to snag a last minute reservation for a coworker friend and I.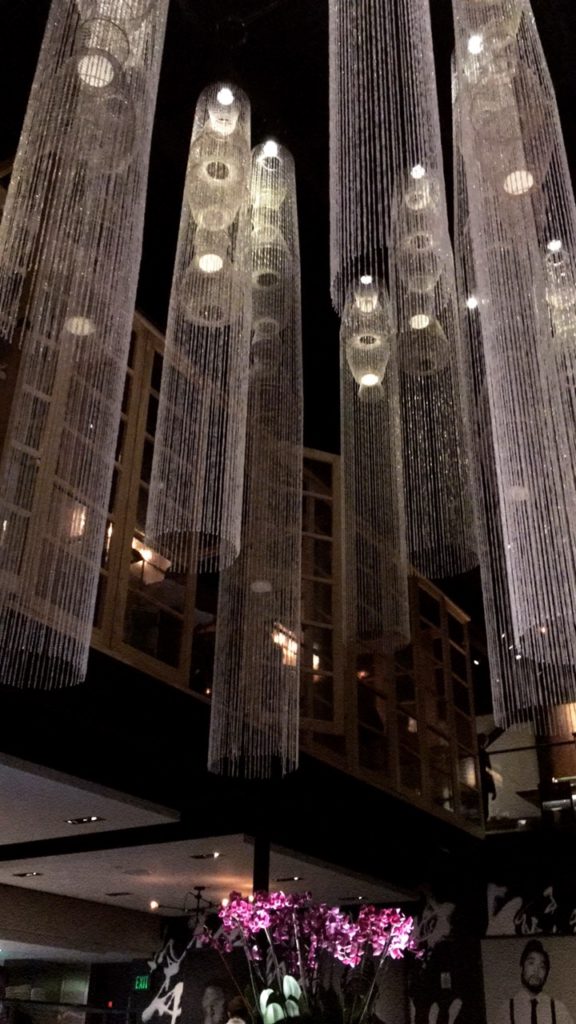 When we arrived we were astonished with the dramatic long chandeliers hanging over the main dining space. Our waitress was the sweetest and spoke to the featured dishes & drinks with such praise and authentic enthusiasm that I wanted to try everything. We decided to try the featured item the chef is known for of the Morimoto Spare Ribs which are a crispy hoisin sweet chili glazed pork ribs, with cilantro. Insanely delicious! I am sure people return just for those ribs. They were so flavorful, fall of the bone good, with a sweet crunch similar to that of other Chinese dishes like the General Tso's most American's know & love.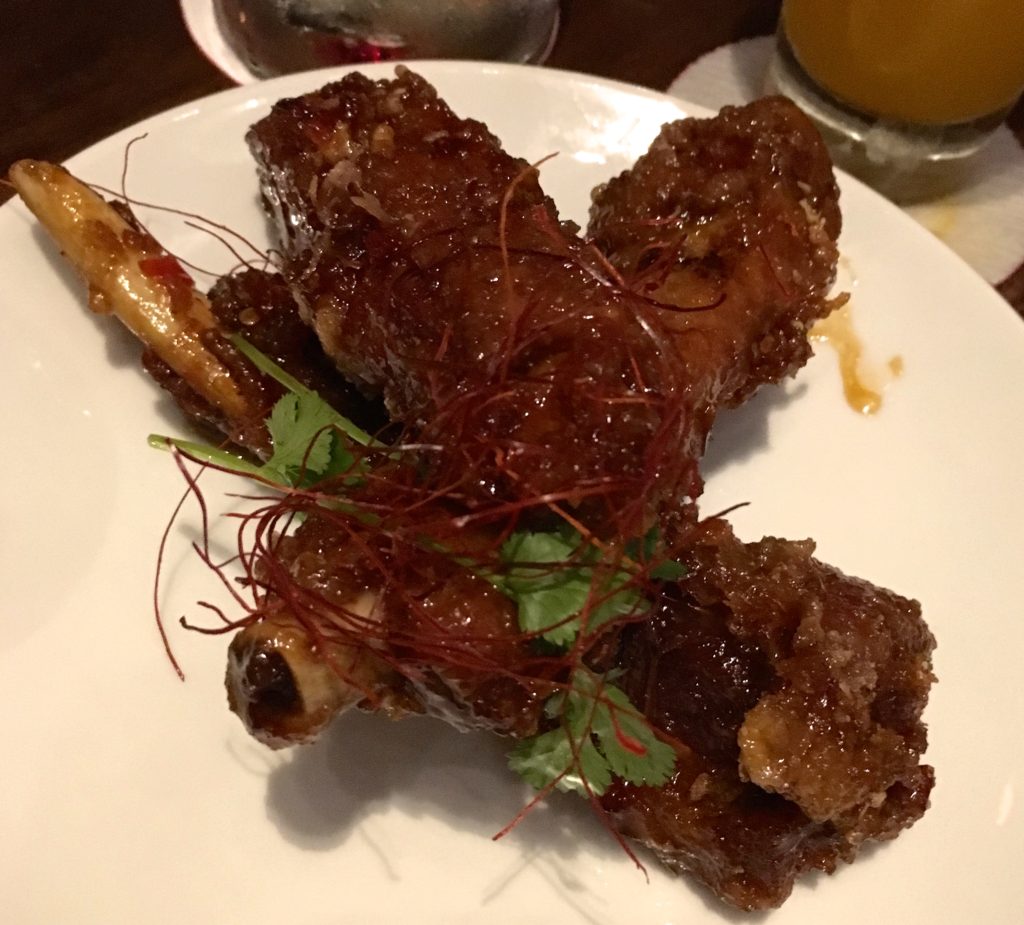 For my main dish I had a hard time deciding, since everything sounded so good. I selected a Duck Ramen of egg noodles, duck meat, scallion, boiled egg. It was divine. So flavorful for a simple broth and noodle dish. I've never had anything like it before. Now I am all for the elevated ramen hype.
I also treated my self to a delicious fruity drink of mangos and lychees. I was nice refreshing and sweet, definitely worth the price and the calories.
If I ever find myself in Orlando again I will definitely make it a priority to dine at Morimoto Asis again, A+ for atmosphere, service, drinks and of course cuisine.
Save
Save