If your Instagram feed full of friends flocking to Nashville doesn't make it clear enough – there's a lot going on in Nashville, Tennessee. Country music may have put Nashville on the map, but its also a BIG foodie destination.  I visited Nashville for a long weekend hosted by my friend who was a semi-local during her hospital residency. Experiencing the best of Nashville food was my agenda. While there are hundreds of restaurants and bars to explore in Nashville, and I was only able to visit a few – here's my picks of a few  spots to check out while in Nashville.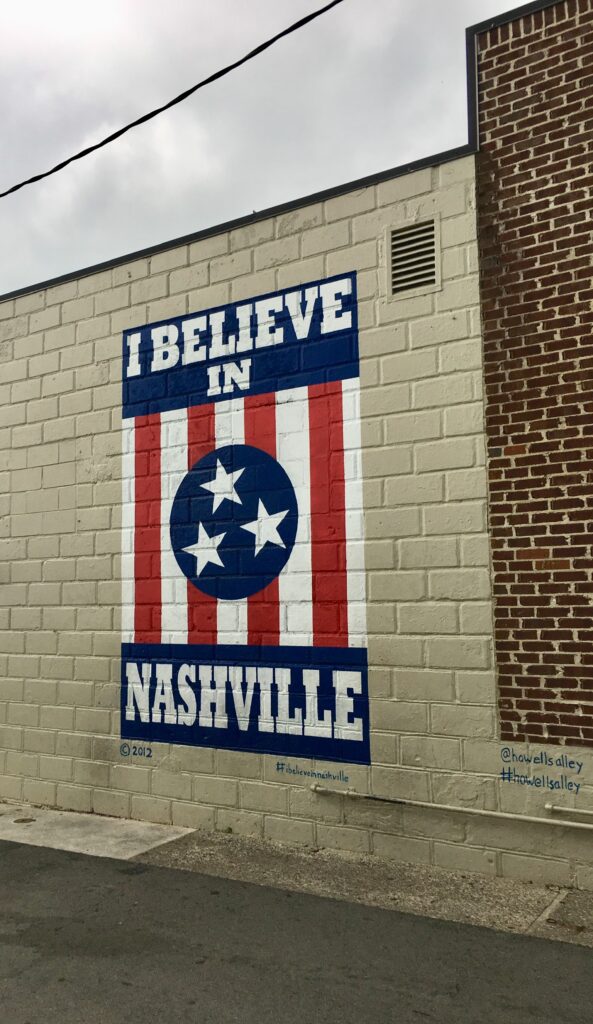 NASHVILLE BRUNCH RECOMMENDATIONS
Milk and Honey
One should always say yes to biscuits in the south. Milk and Honey is a seriously popular hipster / modern version of a retro dinner great to visit for indulging in seriously grammable' food. It's located in the premier urban neighborhood, the Gulch.  You will not leave this place hungry. There's tons of inventive sweet and savory comfort food to choose from on the vast food and drink menu. Be ready to wait here though. The hype around this place draws a crowd of large parties. Finding a spot for two at the bar was a competitive feat.
Five Daughter's Bakery is a must when visiting Nashville. There's a few locations, I stopped at the one in 12 South (trendy shopping district) for a break during shopping. Don't be discouraged when you walk in and theres no sight of donuts. It's a really weird layout with the donut case is in an odd back corner.
When you eventually get to the display case, you'll see full trays of beautiful huge croissant style layered doughnut pastry or "cronuts". You'll pay nearly $5 for the one donut, but its worth it.  These pastries are layers of goodness (supposedly 100 layers): dough, butter, sugary creamy icing. At first glanced, it look like the donuts are going to be heavier, because they're huge. But when you bite into it, you'll find it's light and fluffy. This donut shop should be all over America!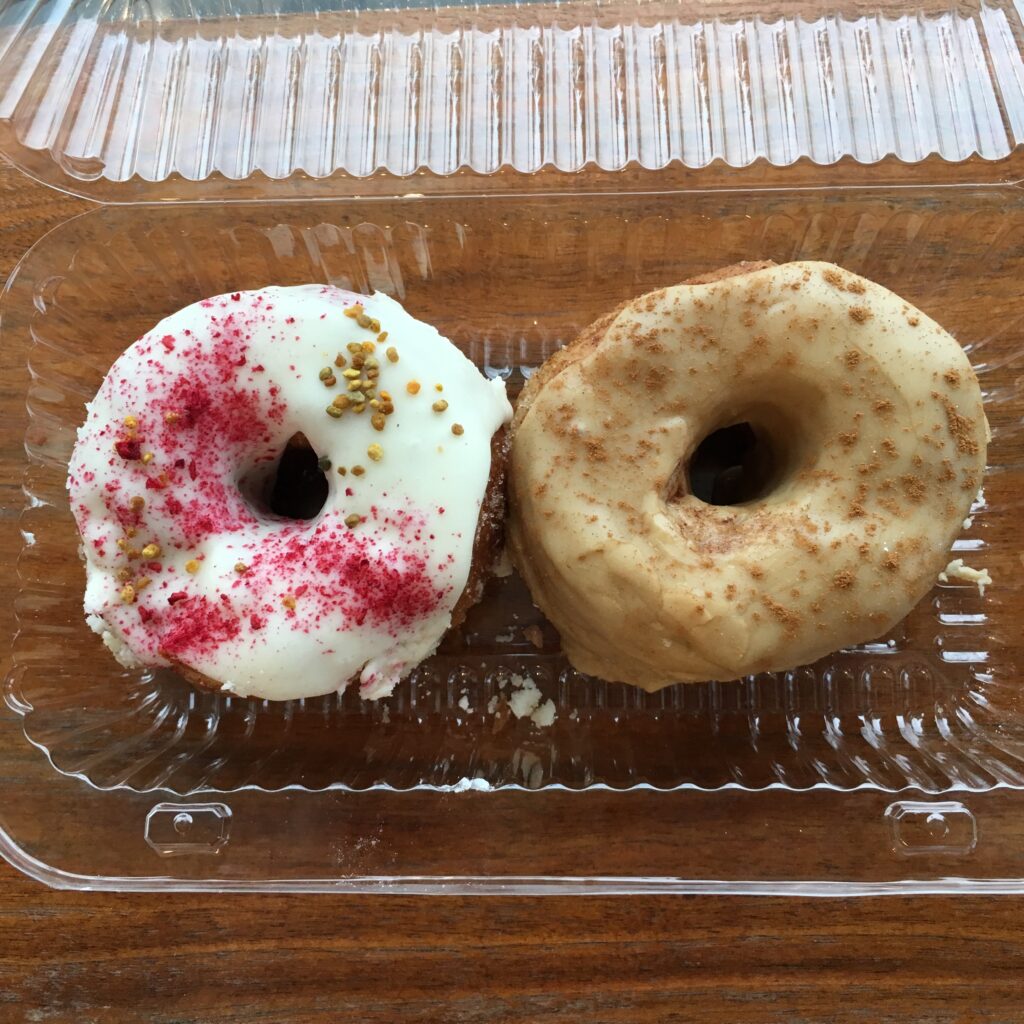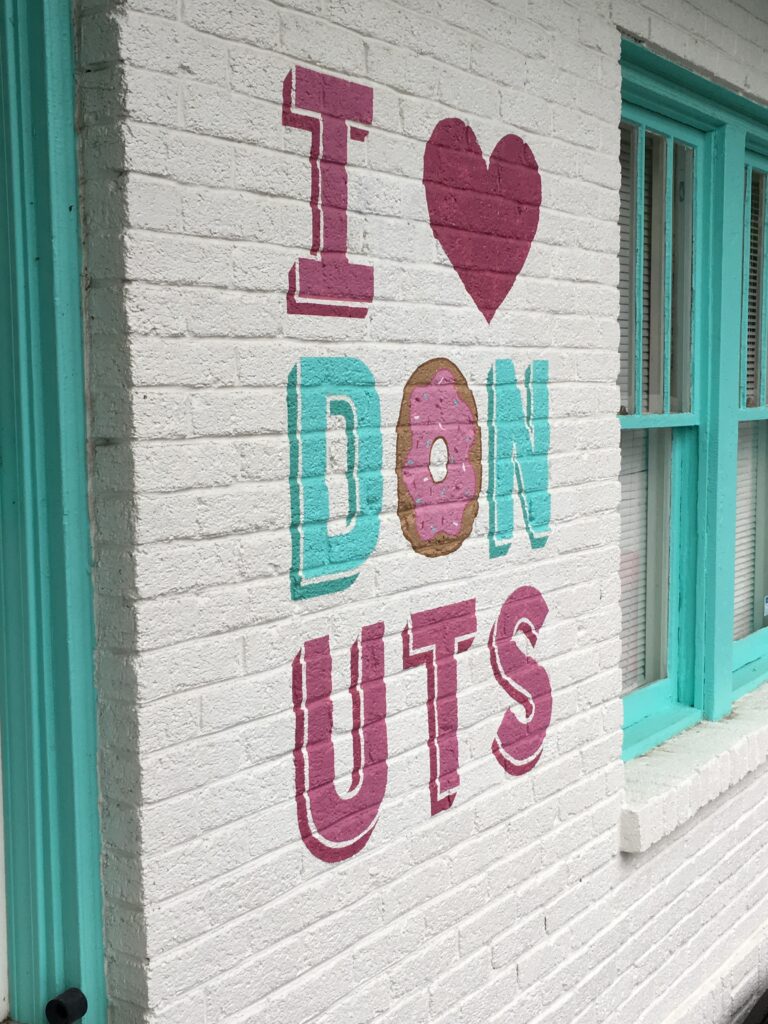 Barcelona is a beautiful brunch spot for brunch in Nashville. I sat outside with a group of girls on a Saturday morning in the shaded outdoor seating – aka prime brunch setting.
The menu offered plenty of fun tapas with something for everyone. We ordered a bunch of tapas to share, plus sangria of course. My favorite tapas dish was the chicken & churros. The cinnamon sugar + syrup combination with crispy chicken was truly delicious. My second favorite was the jamon and manchego croquettes, they were surprisingly light and flavorful. The sangria was sweet and filled with fruit, just how I like it. They also offer a self-serve mimosa bar with fun accompaniments.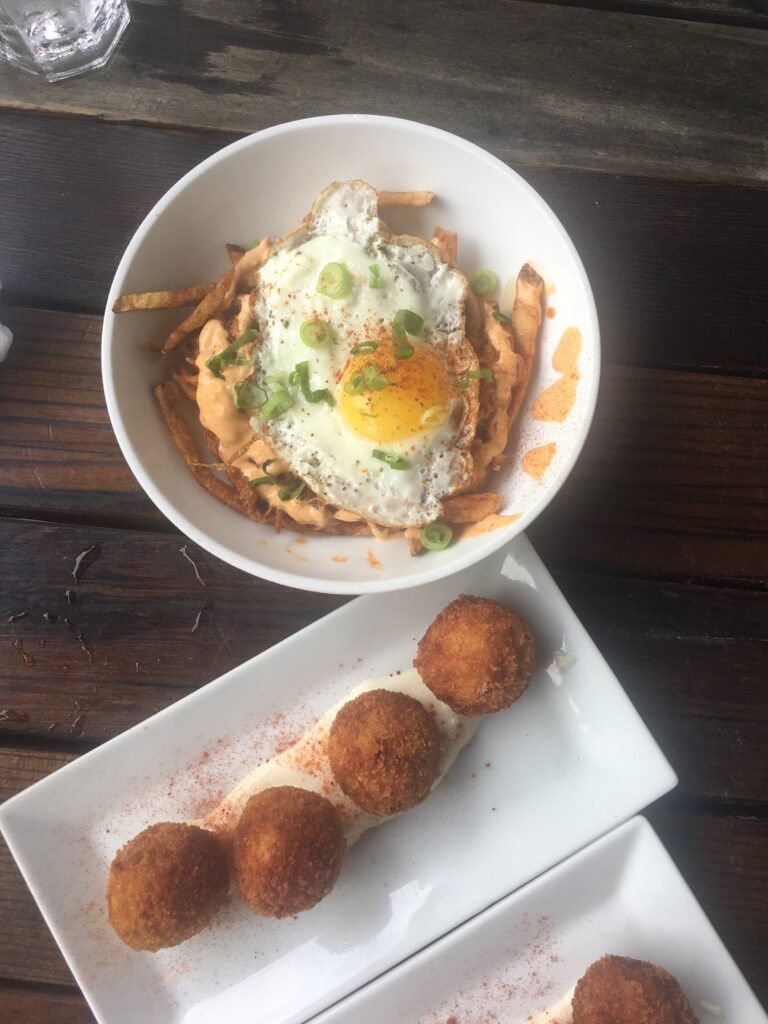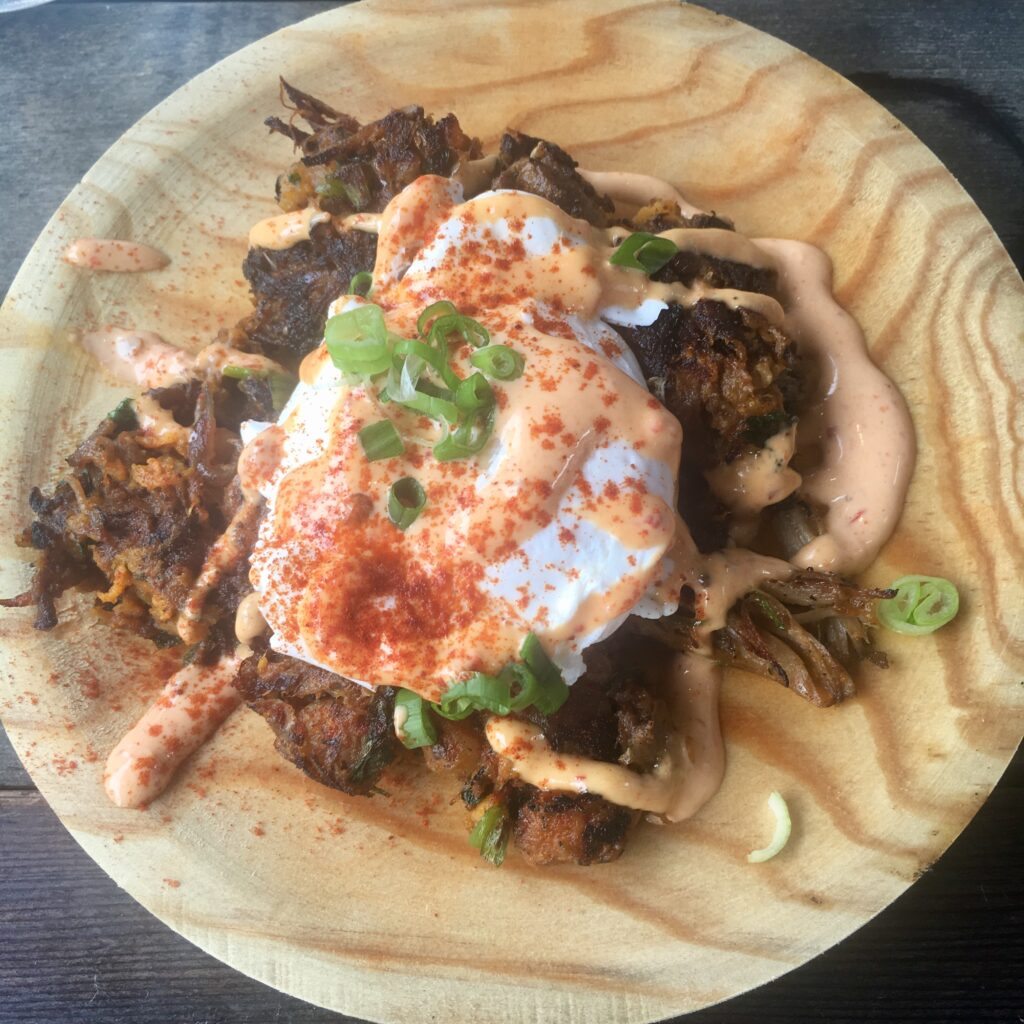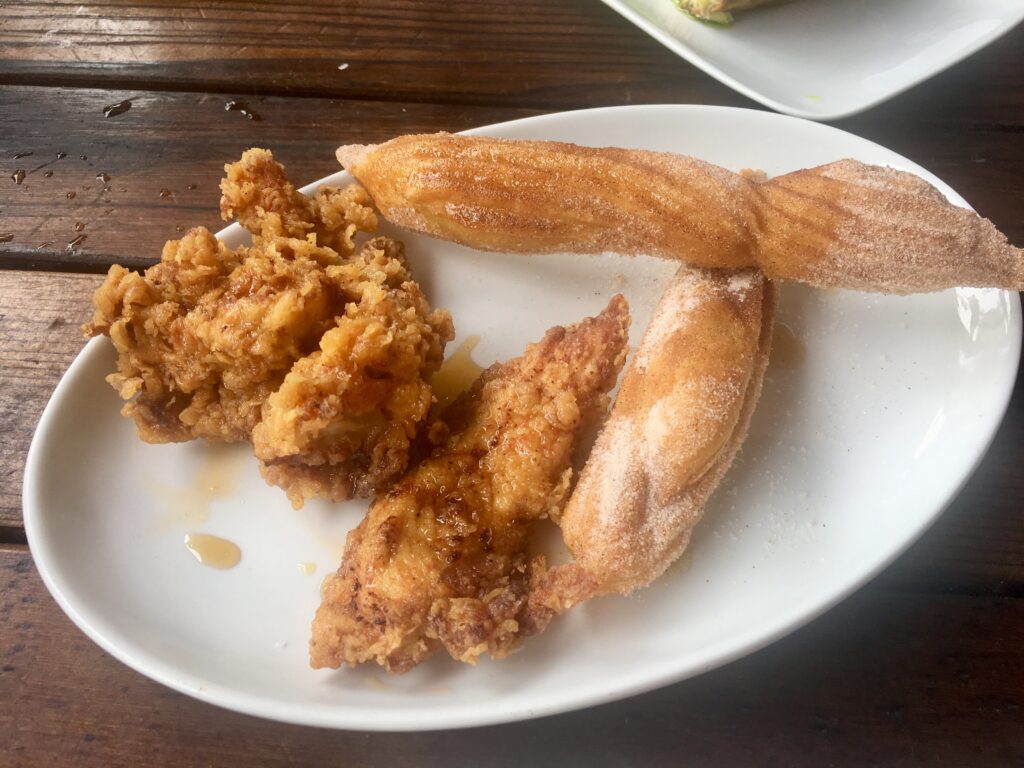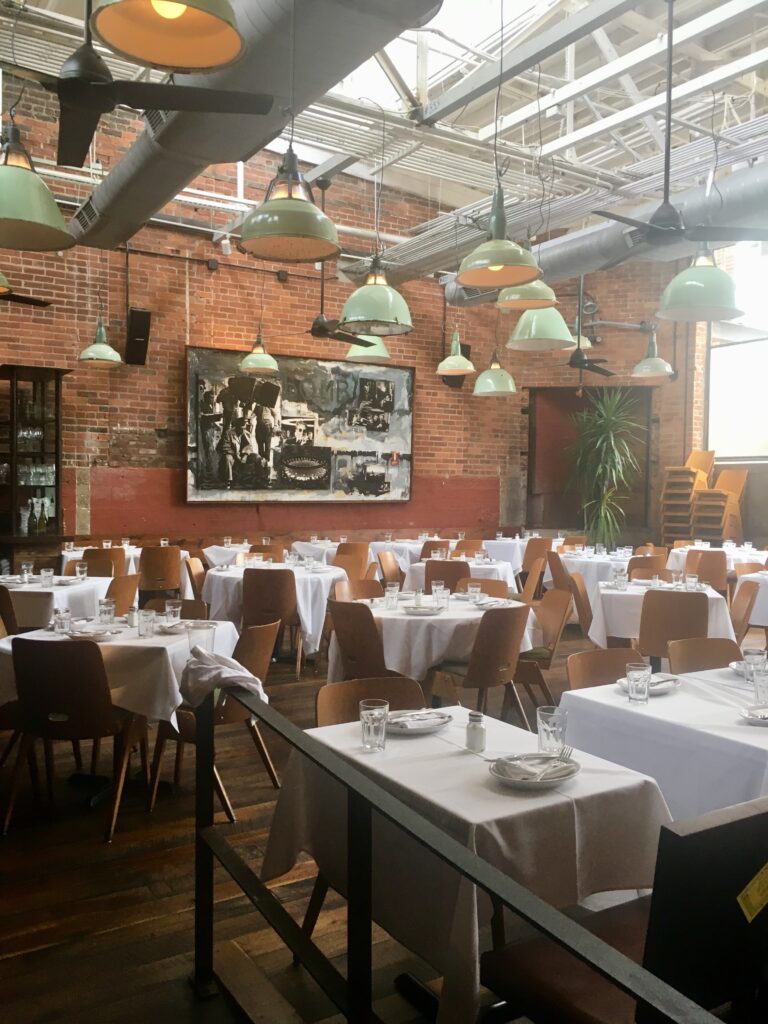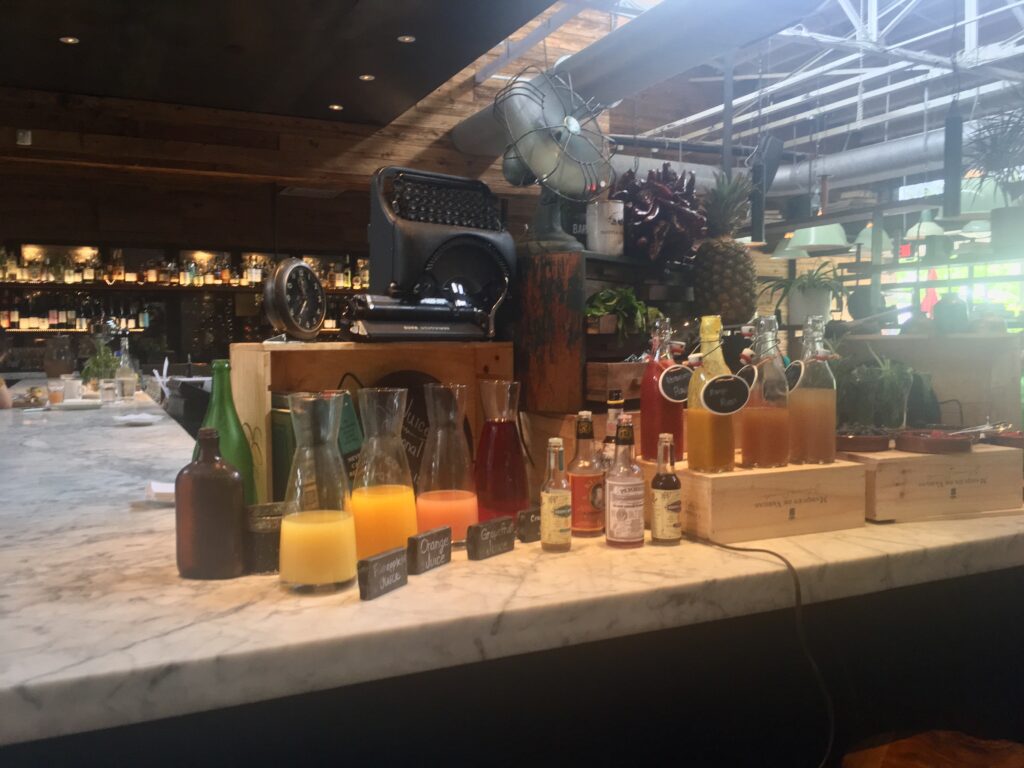 NASHVILLE LUNCH RECOMMENDATIONS
This "gourmet melt shop" serves elevated grilled cheese sandwiches and milkshakes. A seriously gluttonous place to indulge – and I did. I really enjoyed the bananas foster shake. Grilled cheese isn't something I have often, so it was fun to see how creative the Cheesserie got with their sandwich creations. You can even build your own sandwich fillings.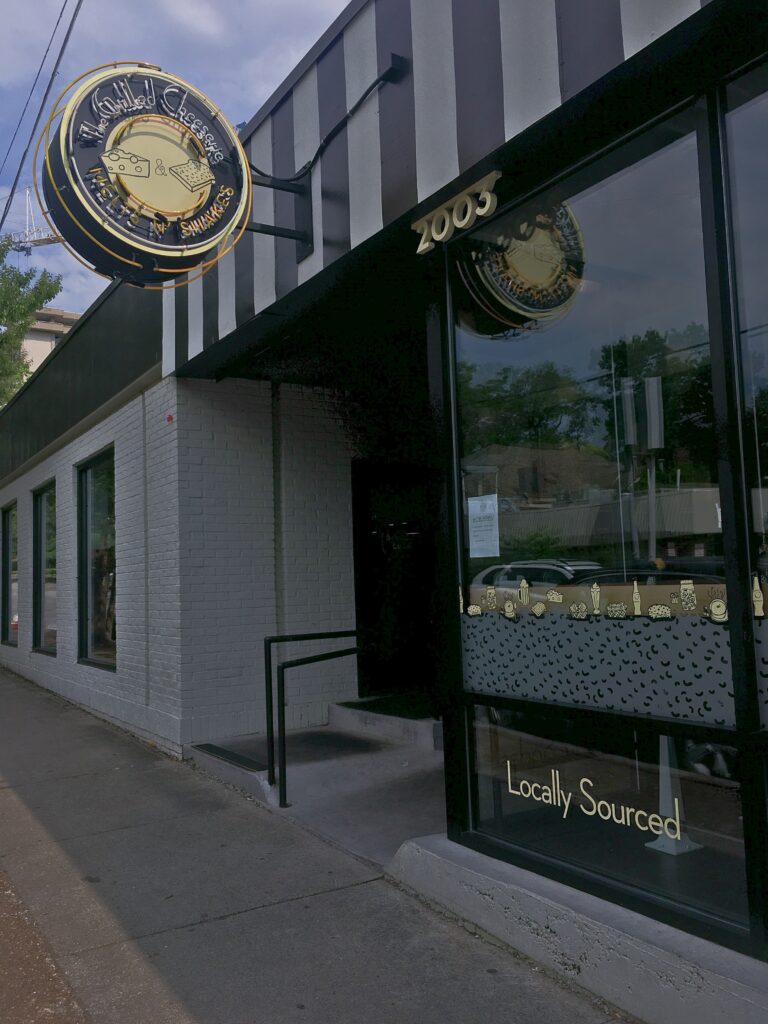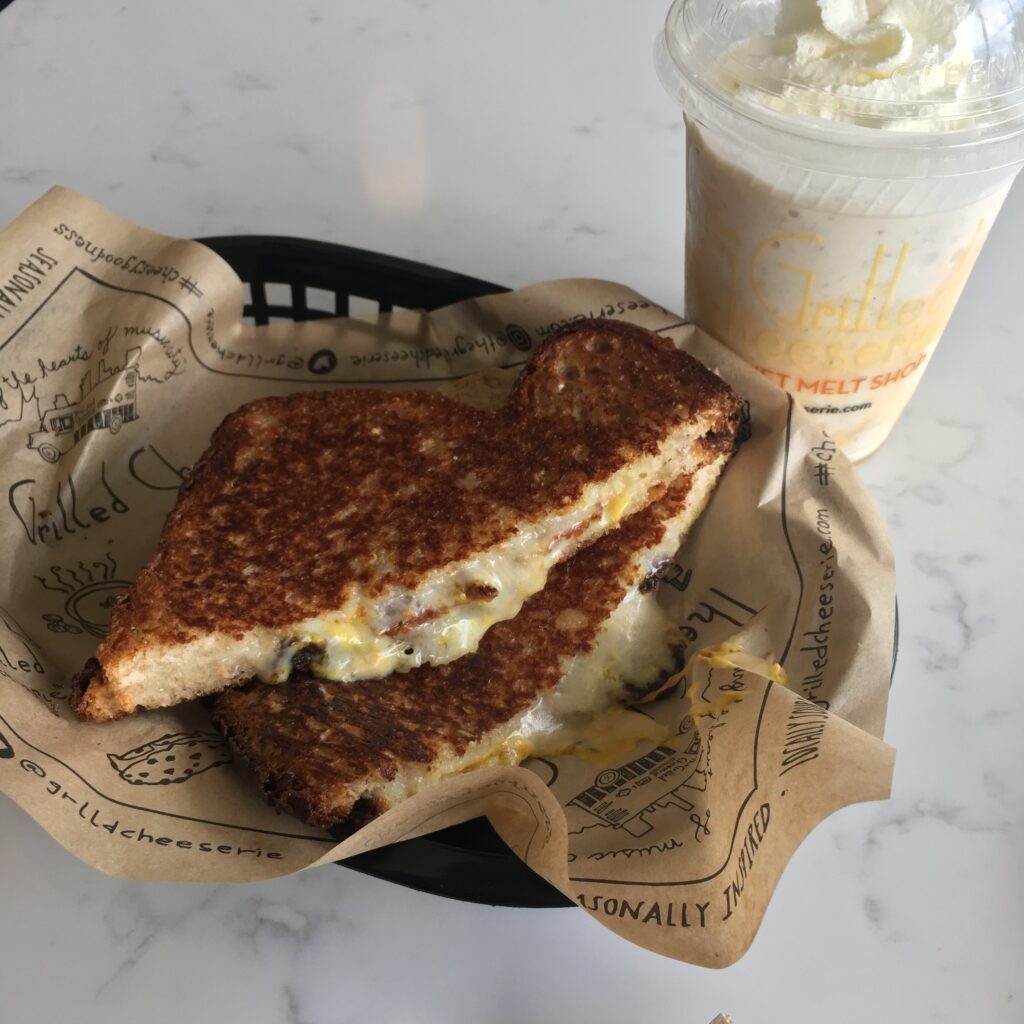 Caviar and Bananas is another seriously Instagrammable spot. It's a small southern chain of specialty upscale markets. The location in Nashville has made to order salads and sandwiches, a prepared food case with a charcuterie and cheese counter, espresso bar, a boutique wine and beer selection. So lots of trendy food options to choose from, in a beautiful modern settings.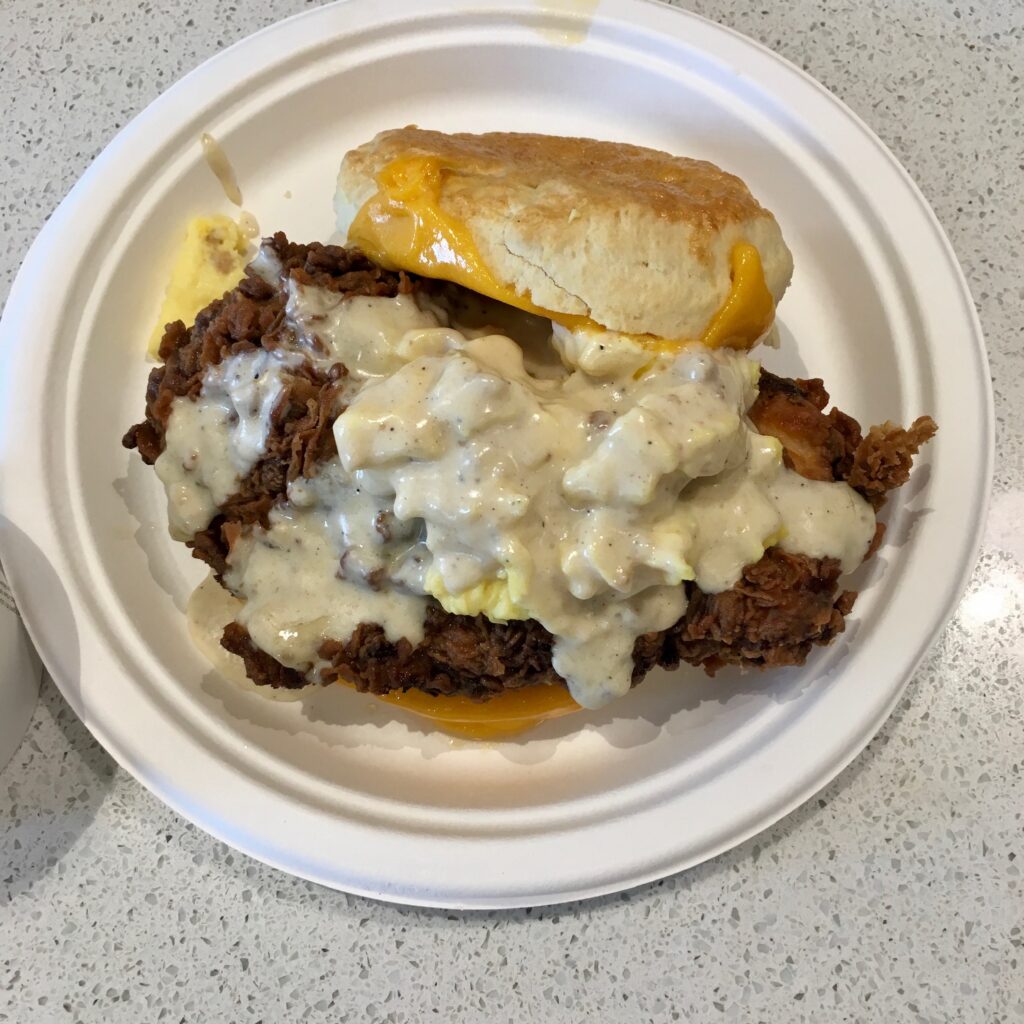 NASHVILLE DINNER RECOMMENDATIONS
If you're looking for a place that's modern and upscale within the country honky tonks of Nashville, Sunda is it. This spot is definitely a showroom, with well done decor and mood lighting that creates an upscale ambiance. The restaurant attracts the more fancy local crowd, not just the tourists and bachelor/bachelorette parties.
During my visit we sat outside for dinner to scope out the people-watching in the center of the Gulch district. We shared the Edamame, Tiger Shrimp, Baked Snow Crab Hand Roll, and each had Pear Sate Cocktail. All were extremely well made, and delicious. We especially loved the shrimp, so savory and crispy. The sushi roll was light and delicate, not heavy like some jam-packed rolls can be.
 
The only downside is that the place is a tad bit pricey. But, what can you expect in a gentrified, touristy city? Sunda can also be found in Chicago.
Nada is a trendy, upscale Mexican restaurant. The space is beautiful, modern and a bit bohemian. The food was phenomenal, everything was tasty & fresh.
Don't miss the queso here – even if its just for the gram'. The queso gringo is super unique its not made with traditional Mexican cheese, but instead a smoked gouda.  Plus its brought to the table in a copper pot, and poured into the serving bowl over a mixture of black bean puree, pico de gallo, a habanero salsa, and peppers. The thin and crispy fried tortilla chips were the perfect salty pair to the queso. Definitely don't be too shy to take a boomerang of the cheesy pour, no shame no #cheesepour likes.
I also enjoyed a grilled s
hrimp

salad with corn, pepitas and

cotija

cheese and a delicious margarita.
The only downsides are that the place is a tad bit pricey, service was slow, and the menu is a bit limited. Still a great option to try in Nashville. I do believe the restaurant has locations in additional cities.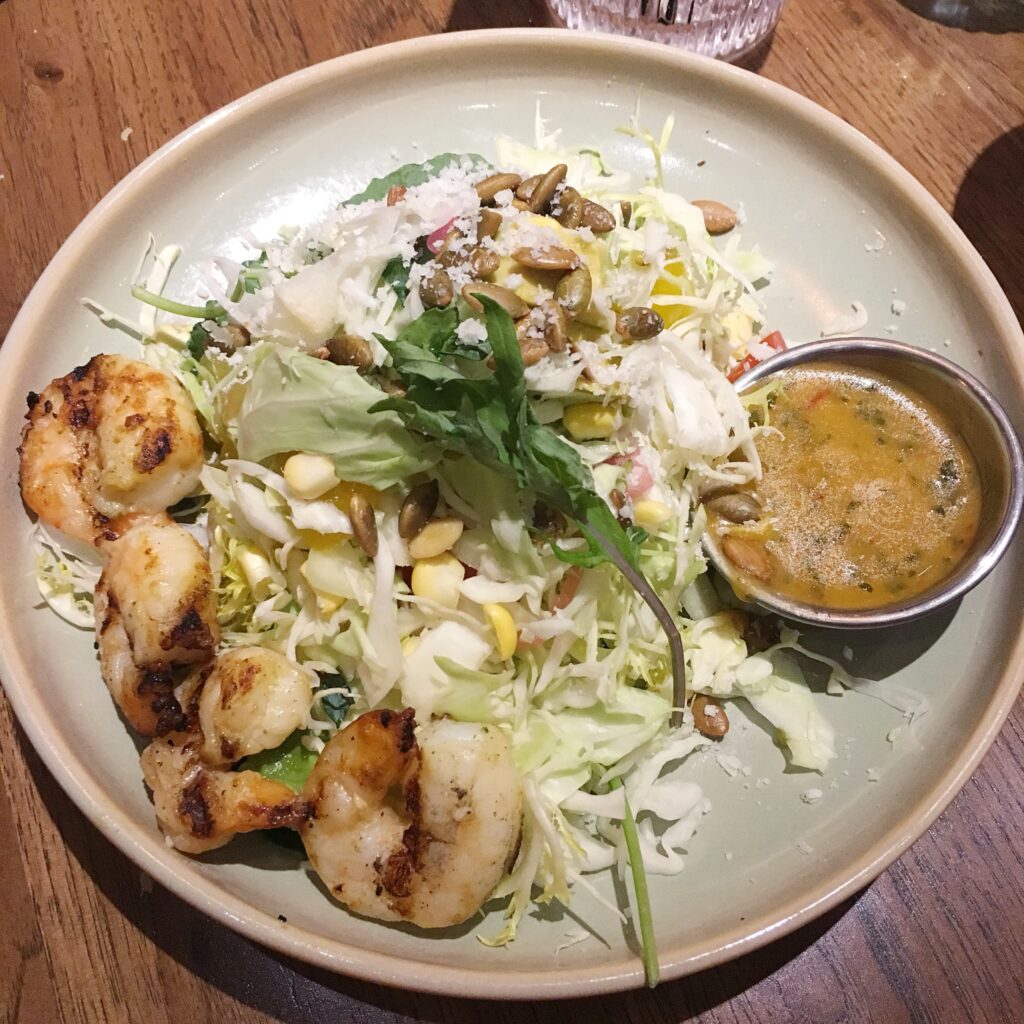 NASHVILLE NIGHT OUT RECOMMENDATIONS
The Listening Room Cafe is the place to see up and coming artists, as well as the star songwriters behind some of your favorite radio tunes. Songwriting is a serious business in Nashville and lyrical artists test out their new tunes here before pitching to the radio stars. The Listening Room is a great spot low-key night, the crowd is here to sit and listen the stories and music – not to party.  Plan to book your ticket ahead of time and meet a minimum food and drink amount for each guest. 
Nashville is all about live music. My favorite "honky tonk" spot was The Stage. The bands were seriously talented & entertaining. It wasn't too crowded or rowdy, just fun. No cover, affordable drinks, lots of dancing to cover songs.