The holidays are my favorite time of year simply for the decorations. I'm more excited to decorate my home than a kid is on Christmas morning. To me there's no such thing as too many lights or too much sparkle. To prepare for this upcoming holiday season, I returned to my favorite home decor shopping areas of Frederick & Buckeystown Maryland and Leesburg Virginia. About a three hours drive from Pittsburgh, these towns are overflowing with home decor shops filled with treasures.
Chartreuse & Co.
We started the day of treasure hunting in Buckeystown, Maryland at Chartreuse & co. This is a co op space of a few charming farm buildings filled with antiques and upcycled treasures. One day I will own a kitchen hutch from here. This visit was filled with beautiful holiday finds.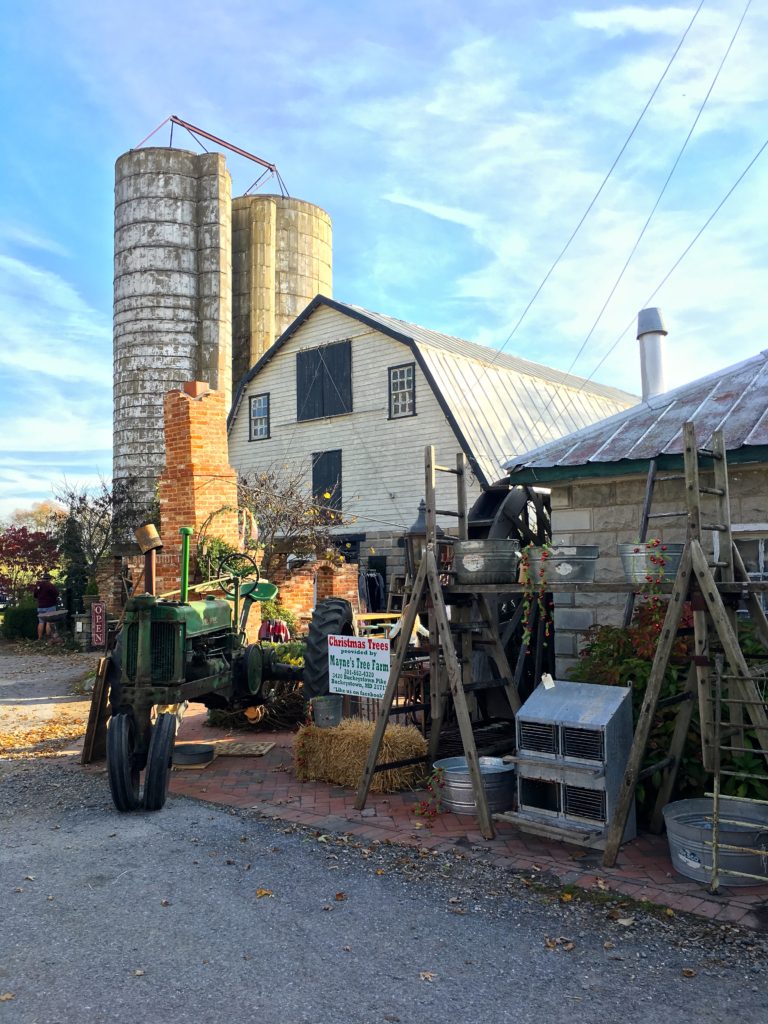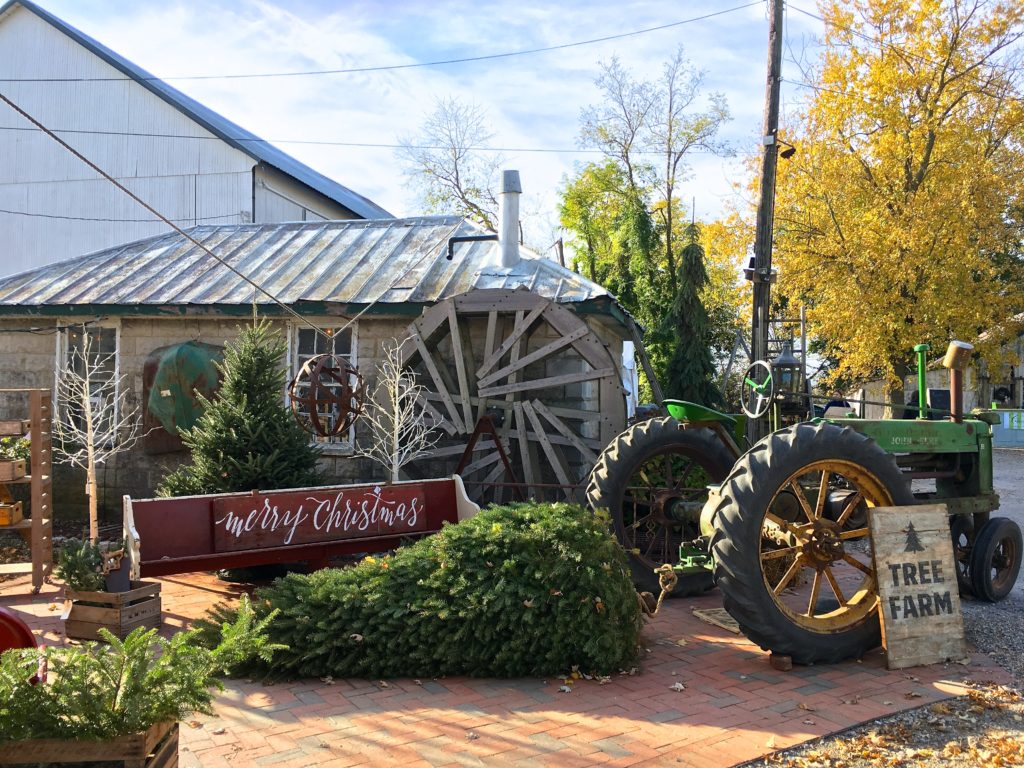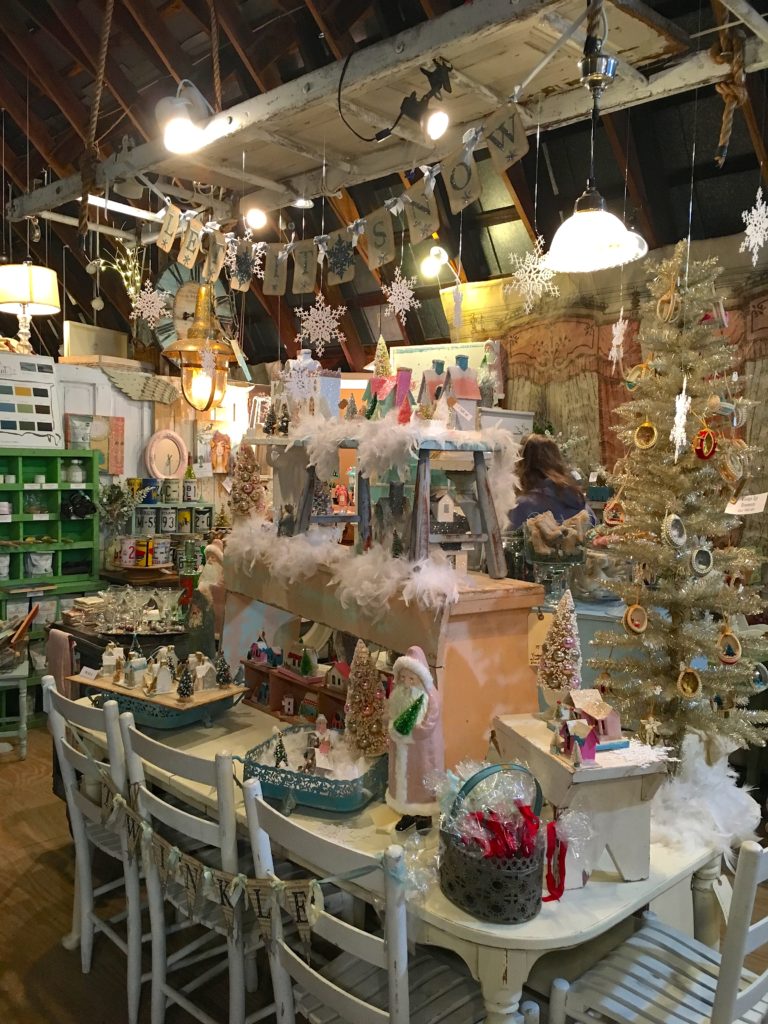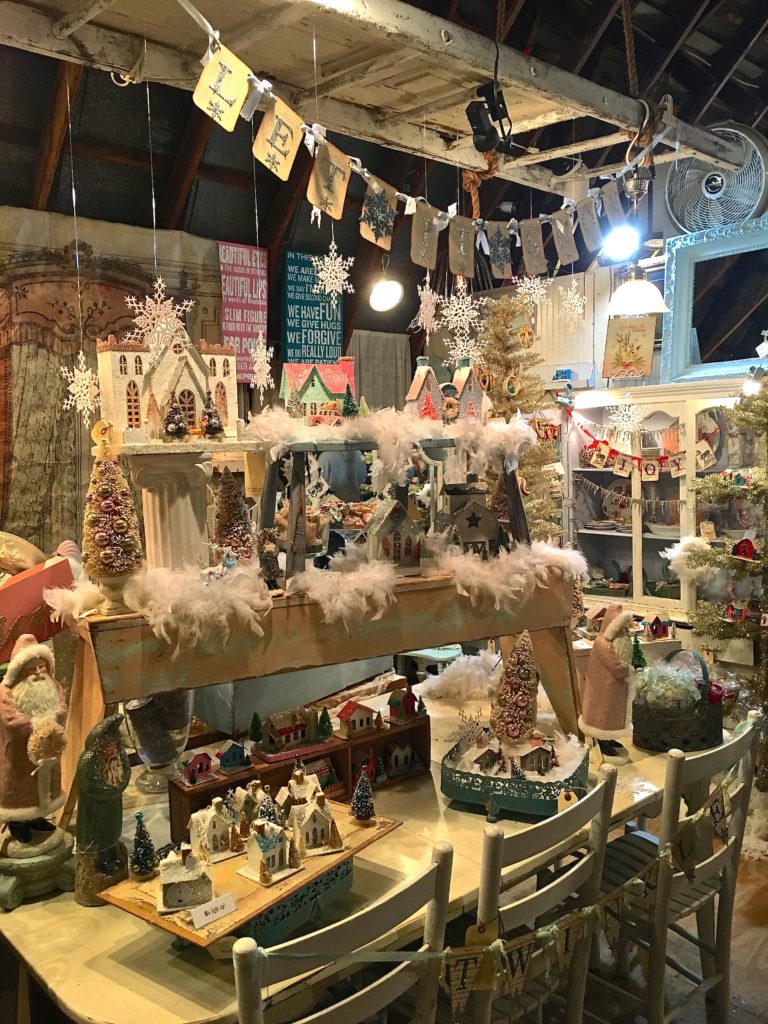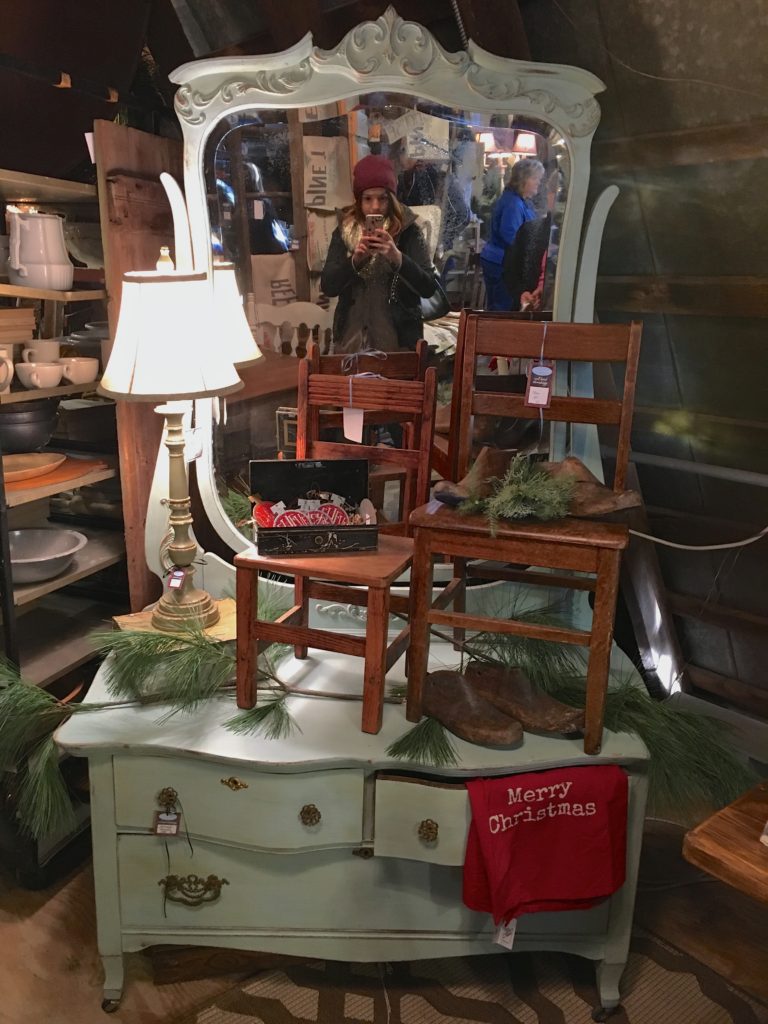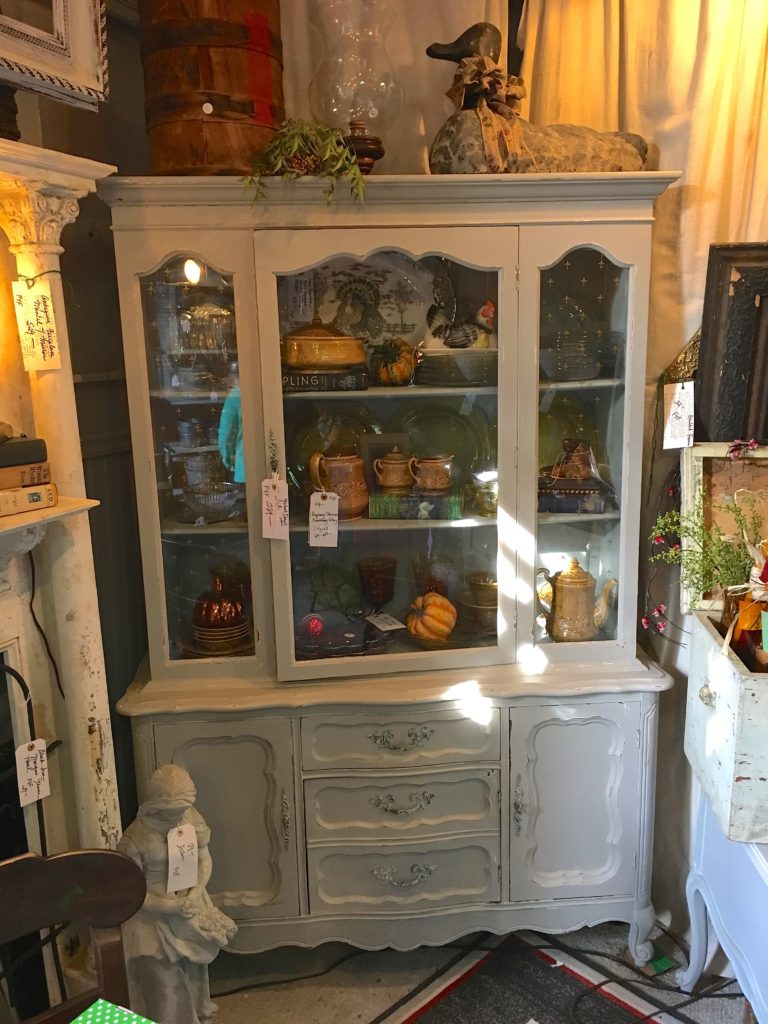 Sweet Clover Barn
To continue the tour, we visited Sweet Clover Barn, a vintage home decor and handmade marketplace housed in a dairy barn on a horse farm in Frederick, Maryland.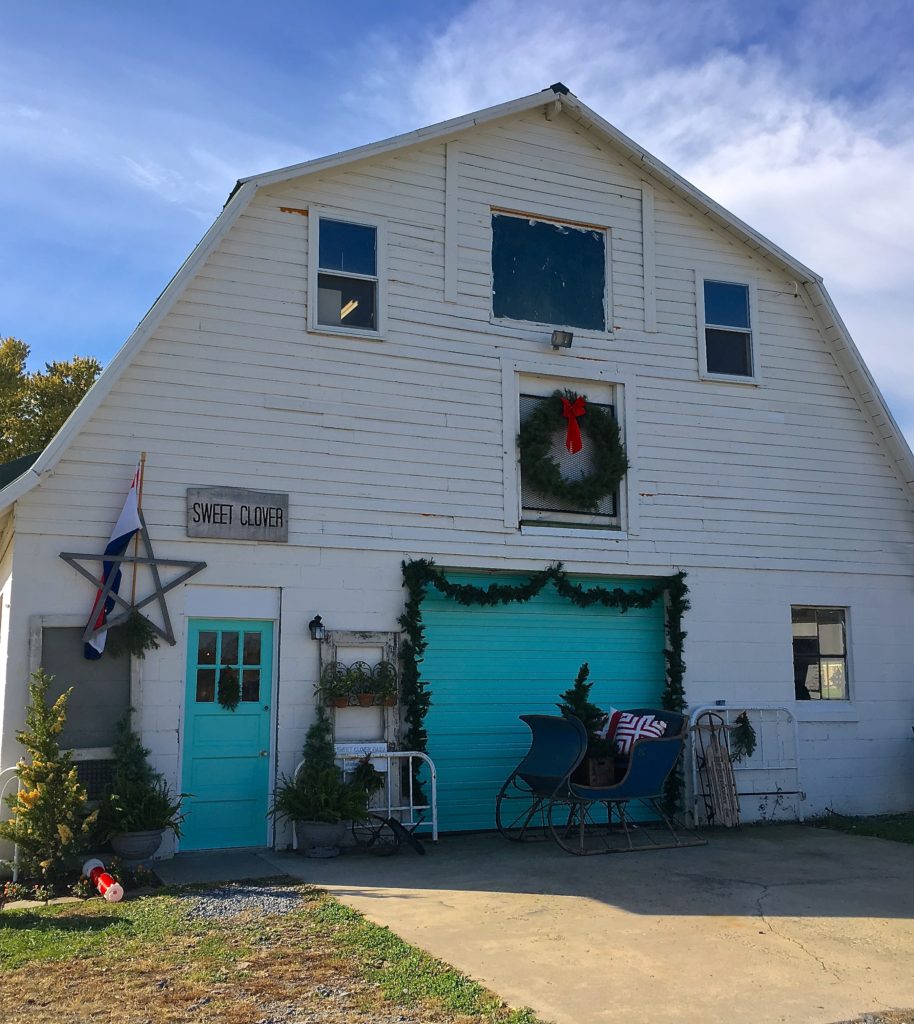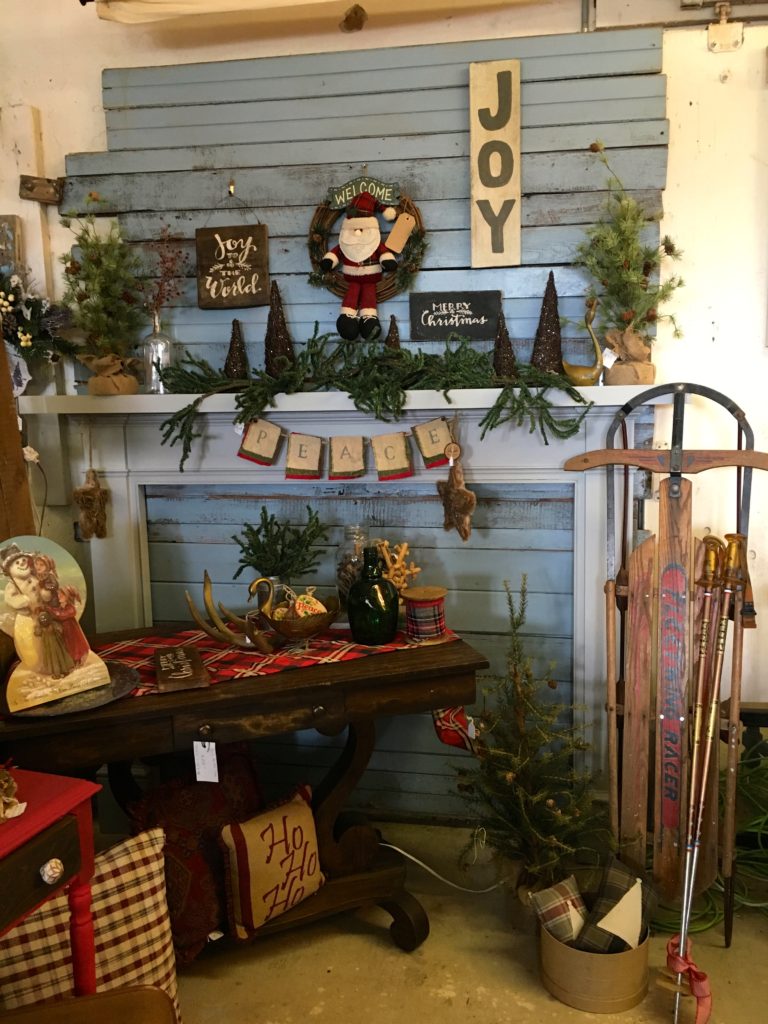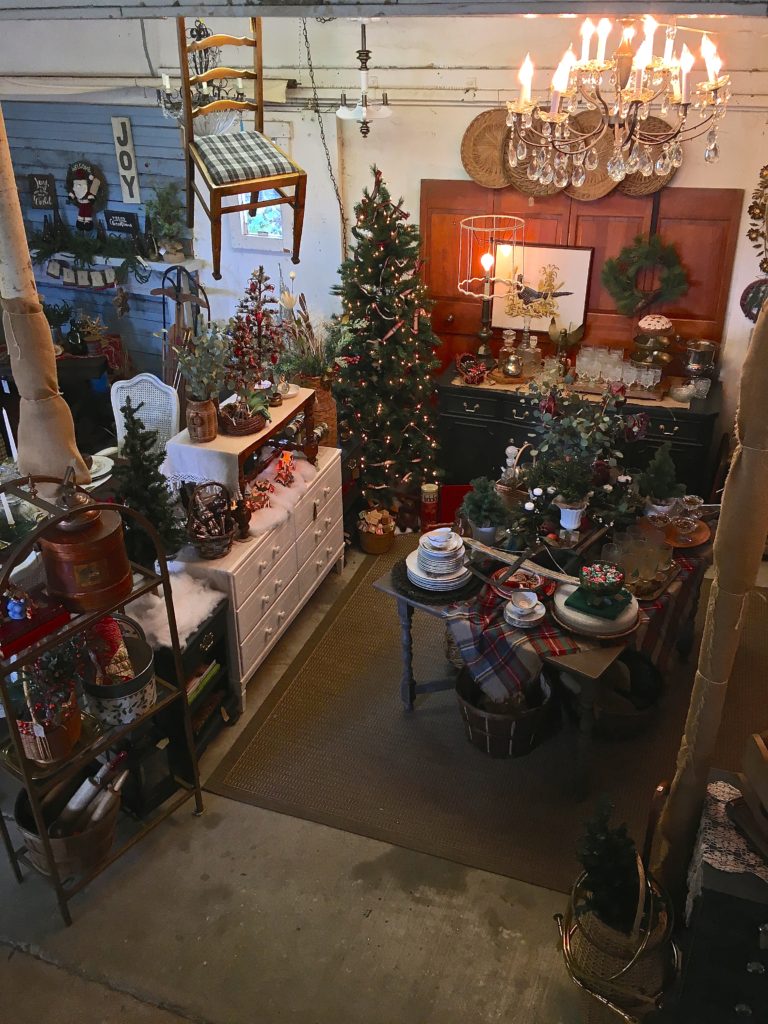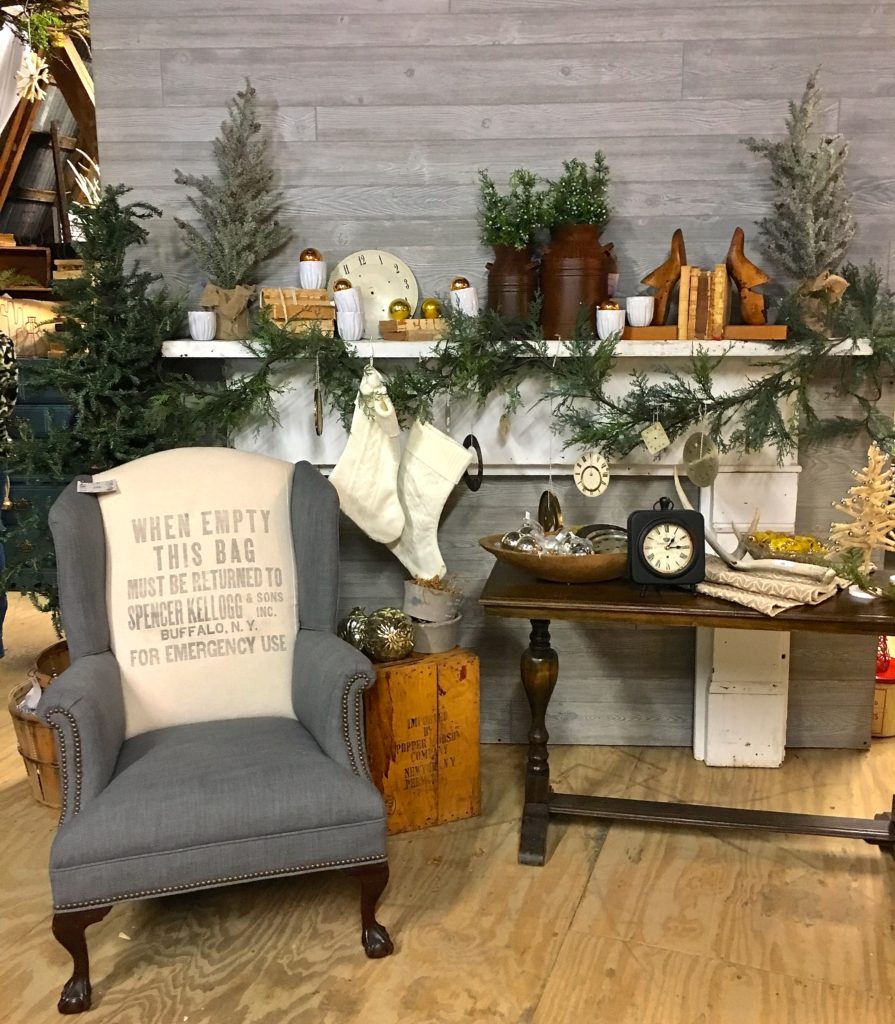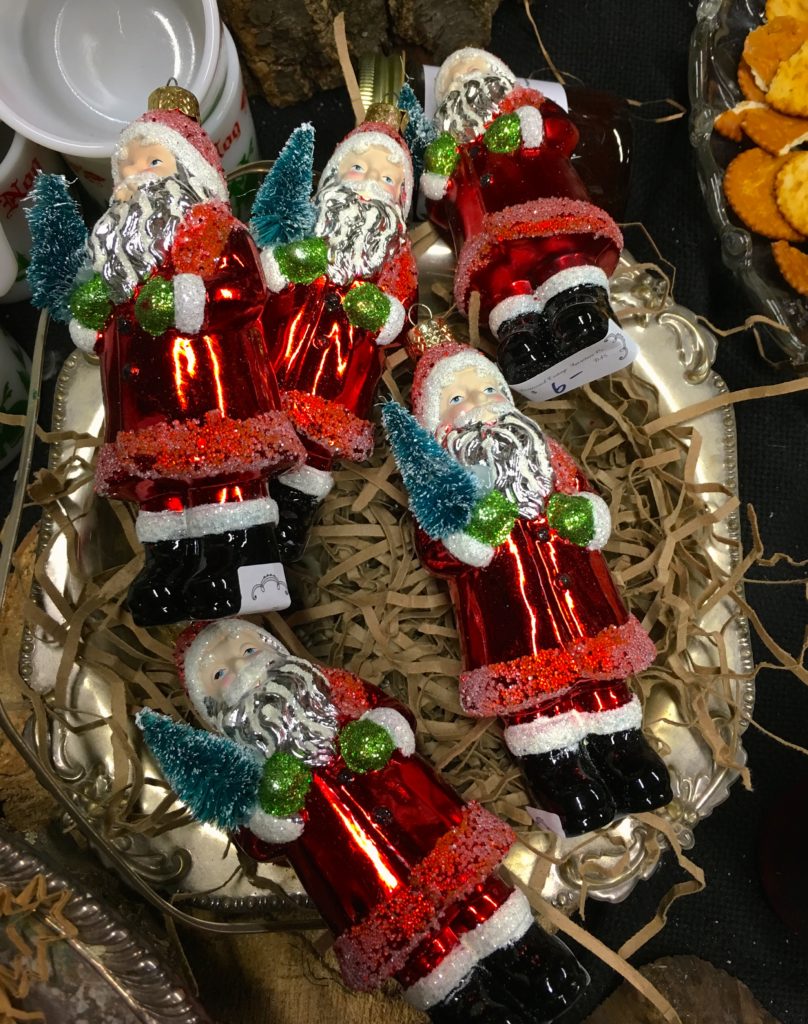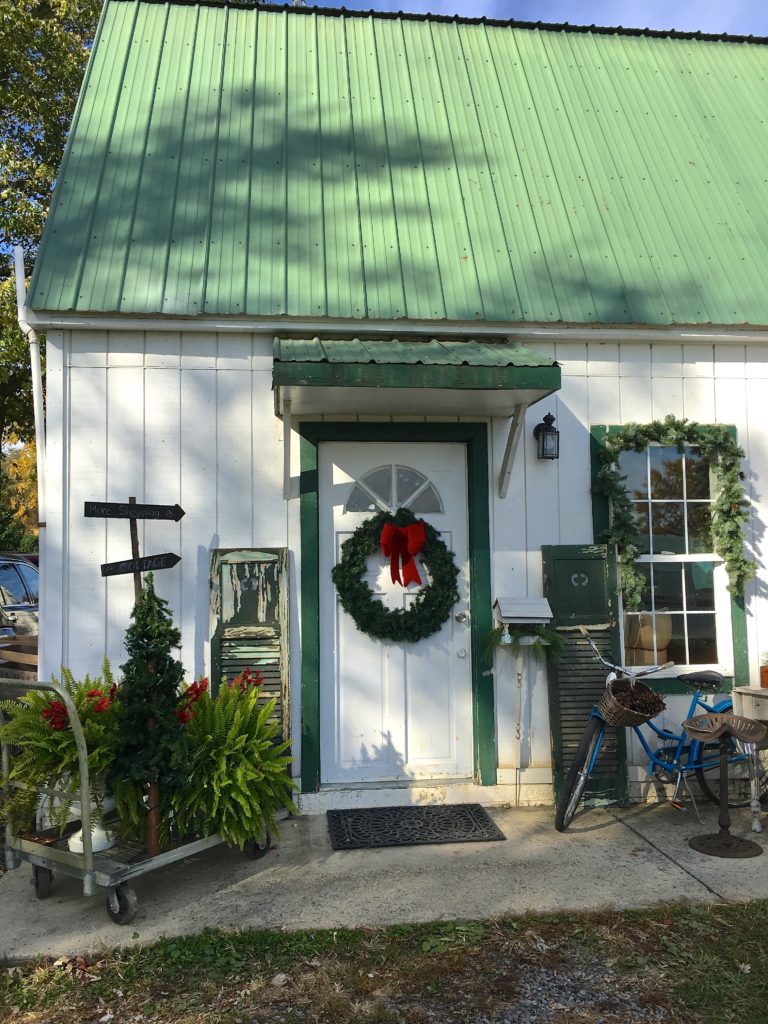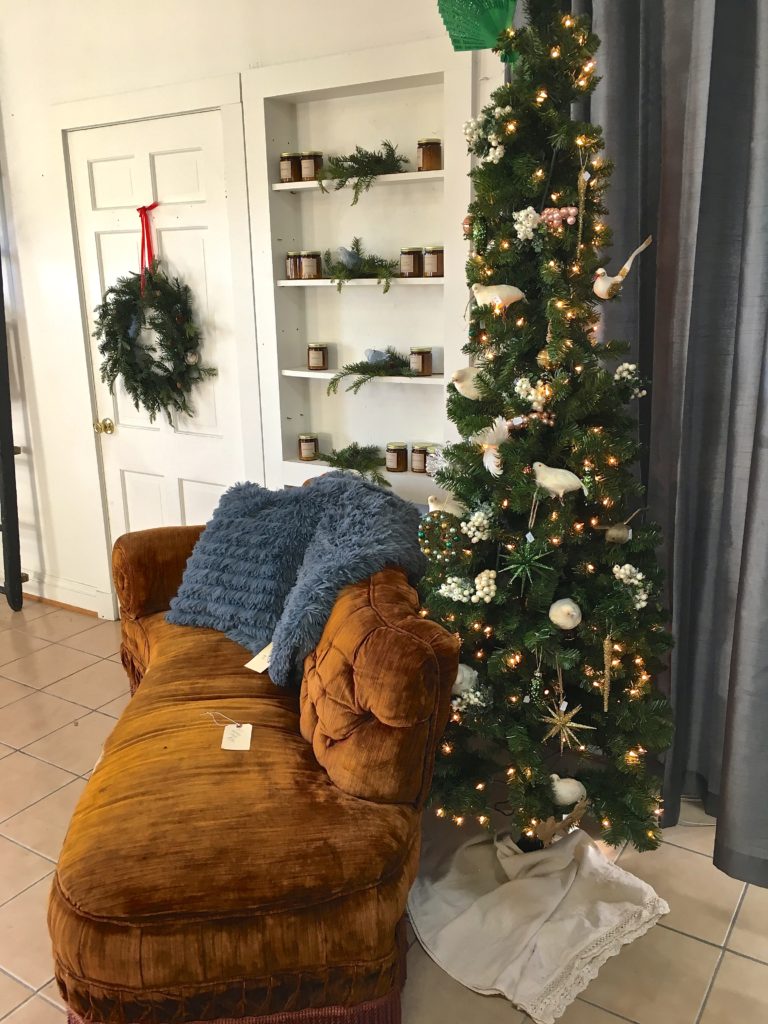 I bought myself a charming vintage Santa mug and festive plaid place mats.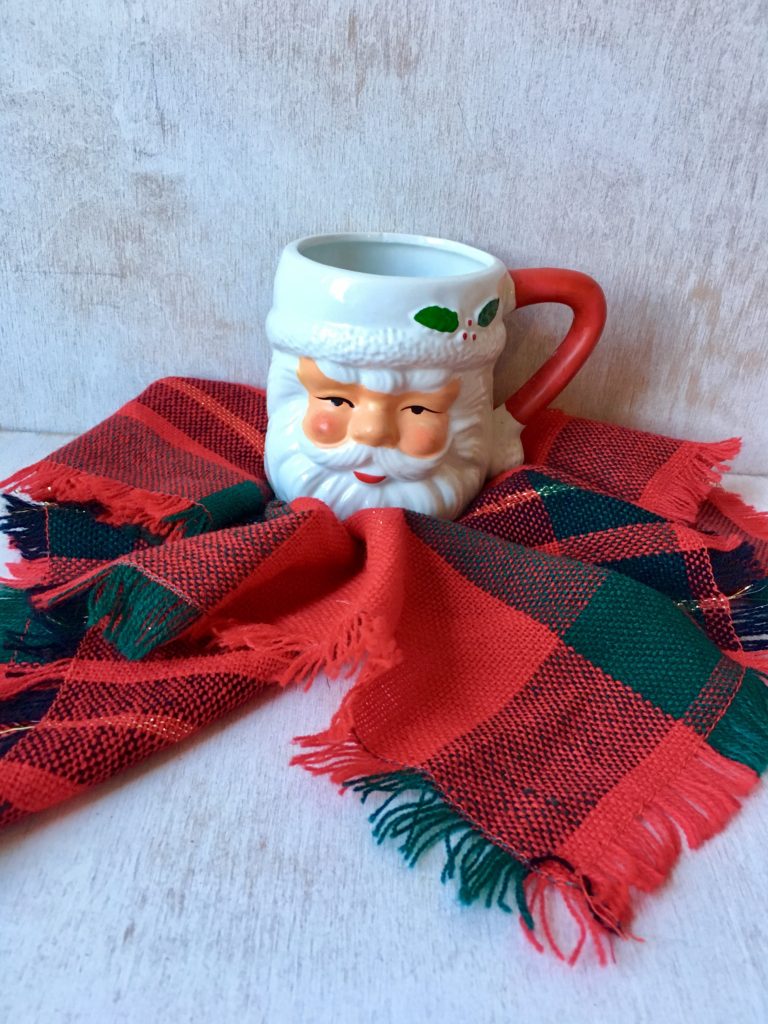 Old Lucketts Store
We then ventured on to the Old Lucketts Store, which was filled to the brim inside and outside with treasures of all kinds. They were having a special holiday design show house this weekend and the line to get inside was an hour's wait! Again, I really couldn't believe how much stuff was there. Every time I turned a corner there was another festive room and another decorated stairwell to explore.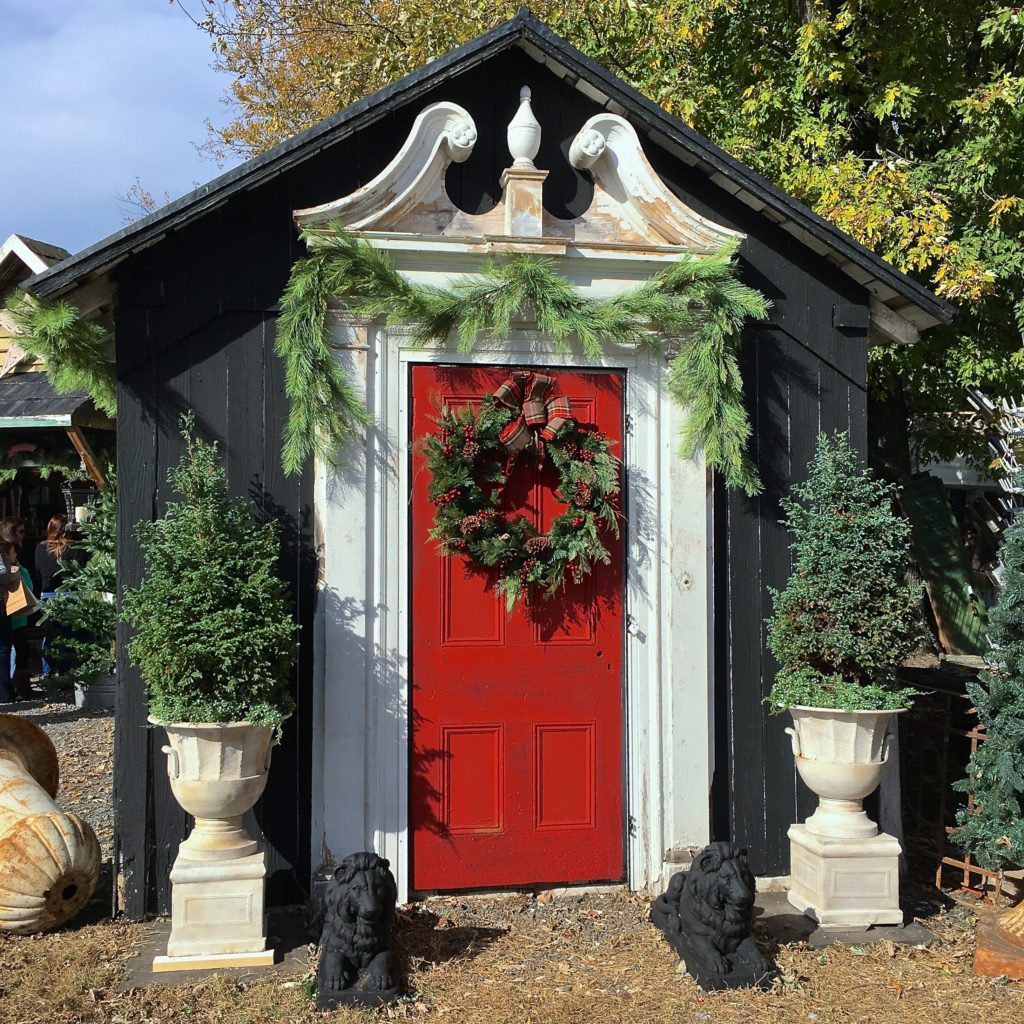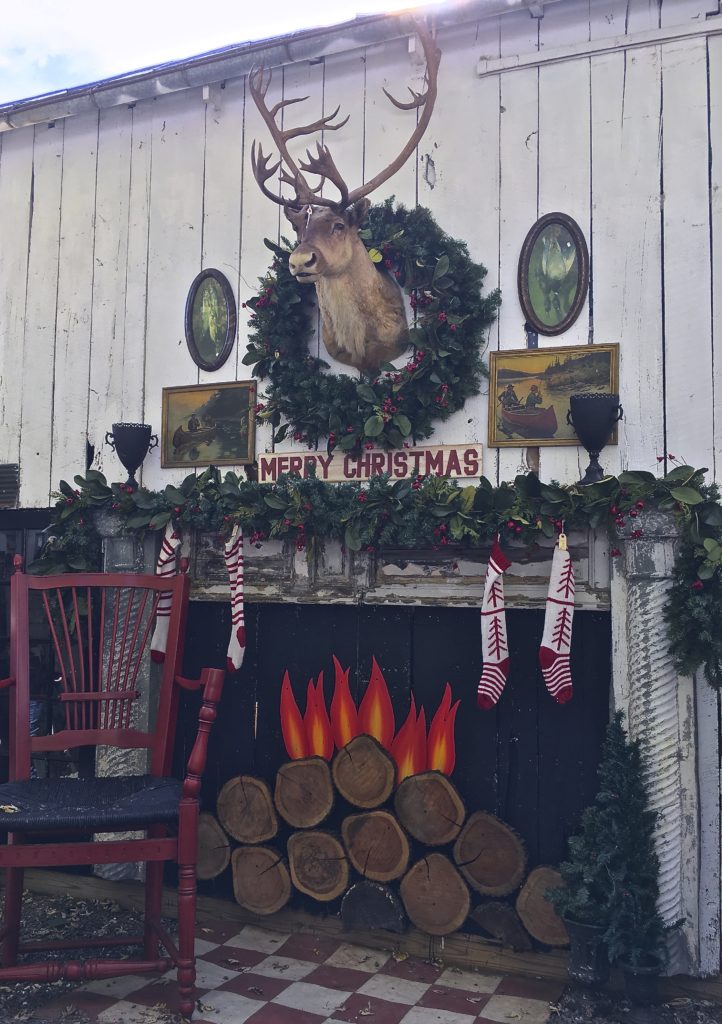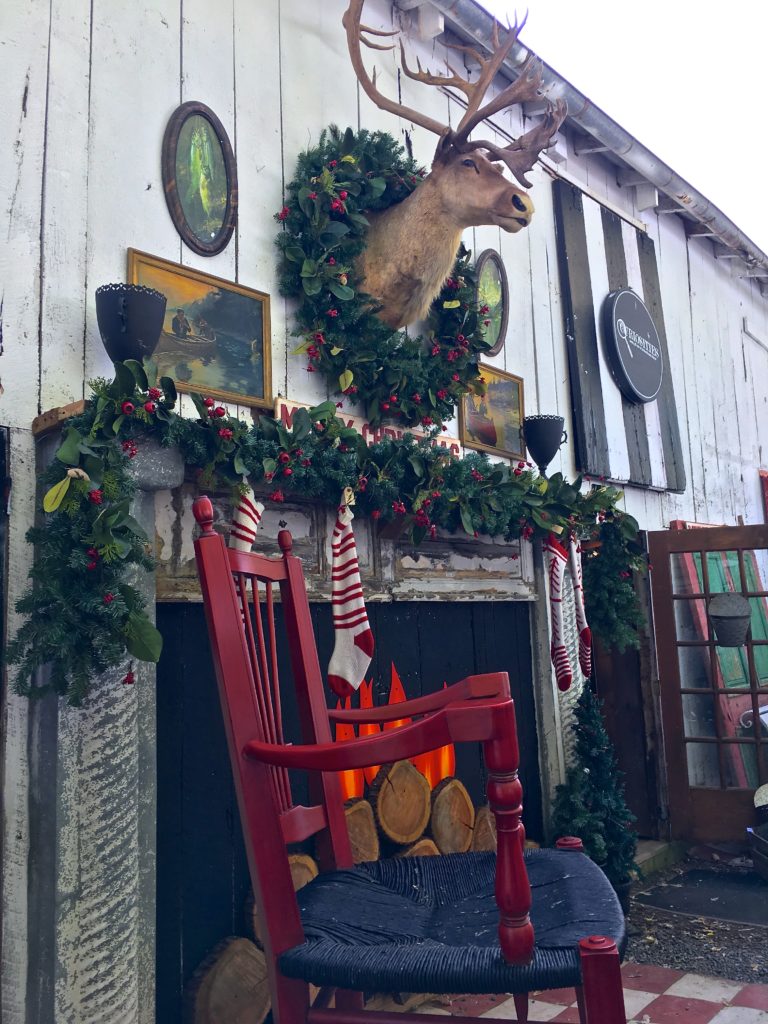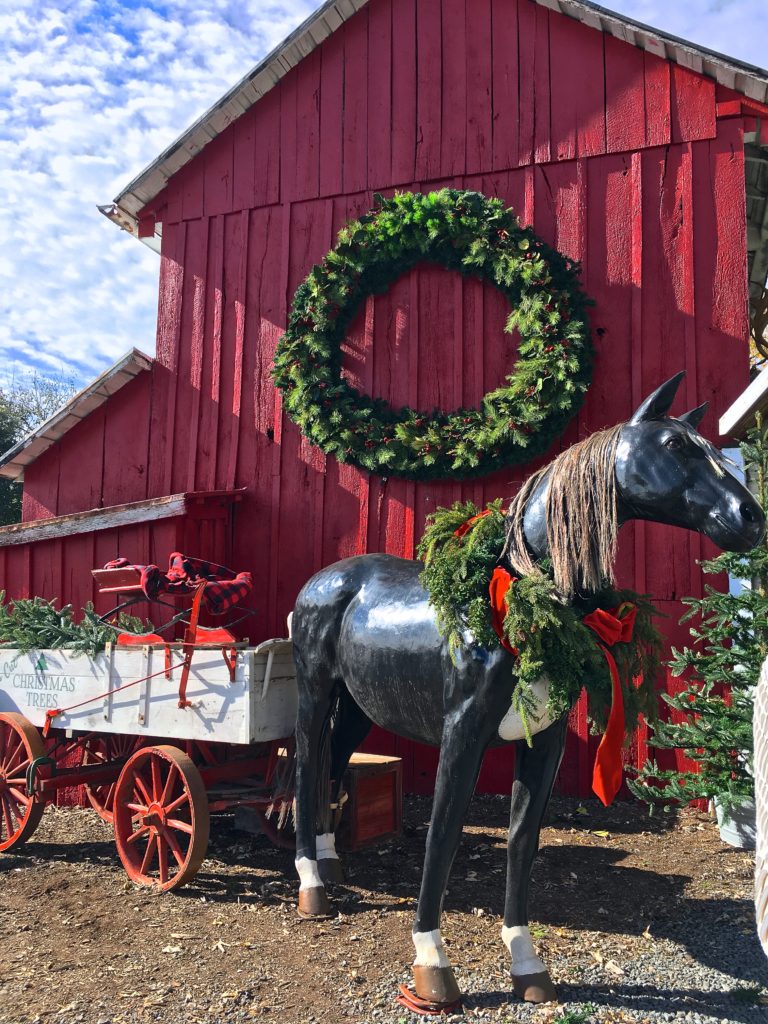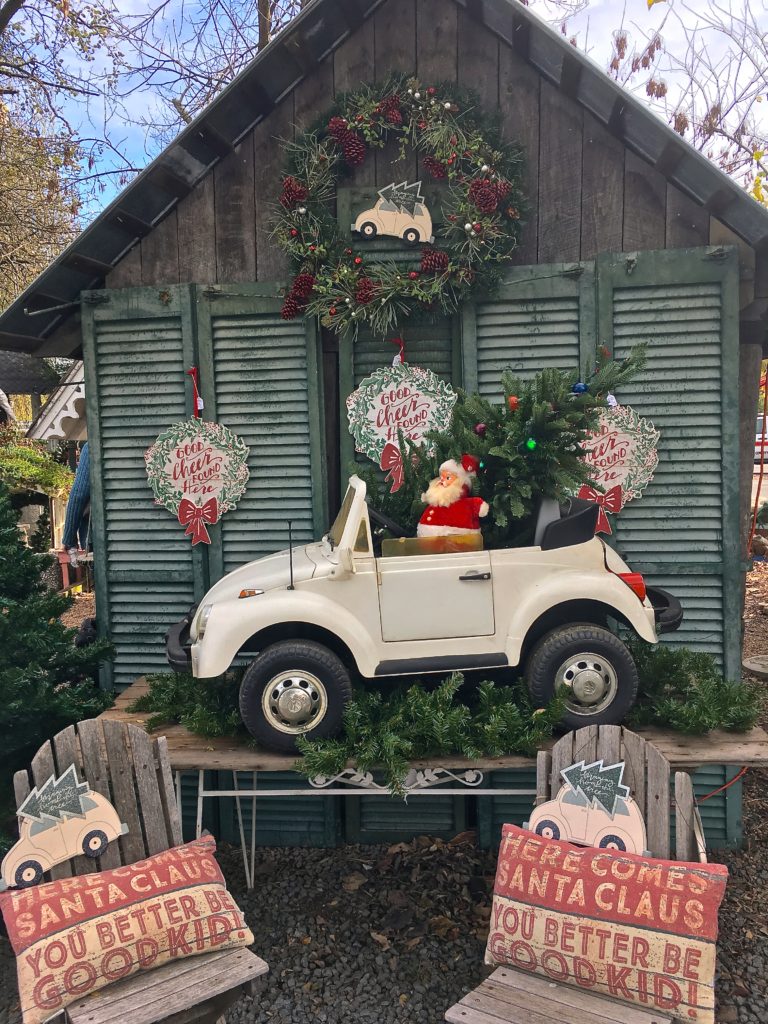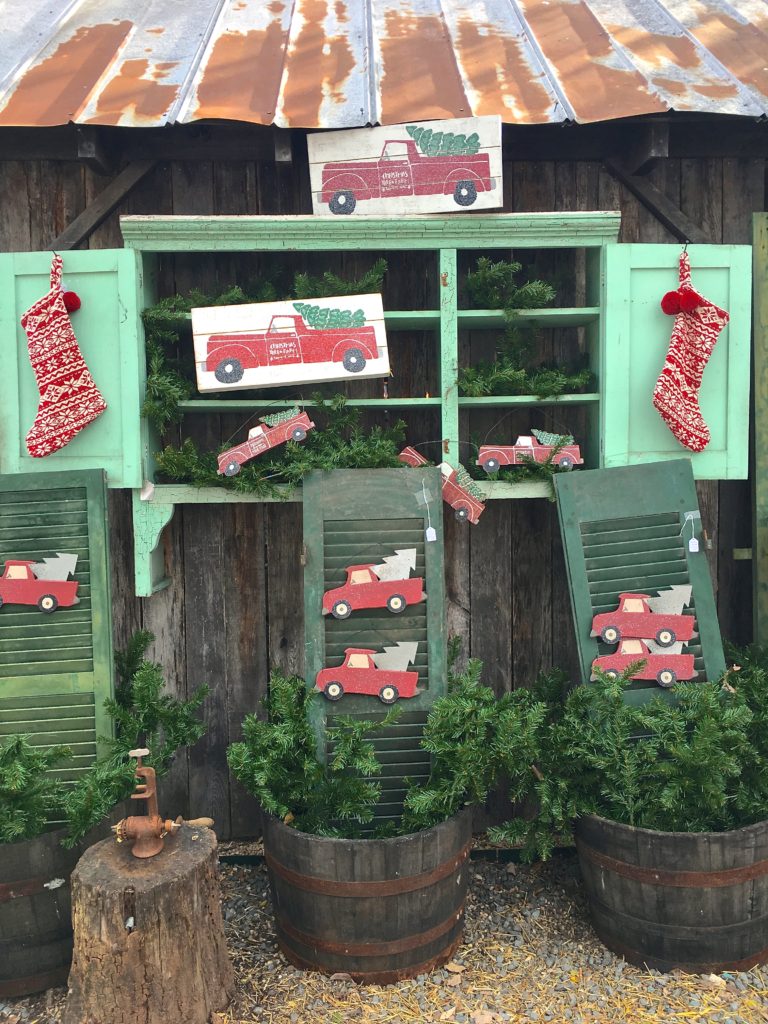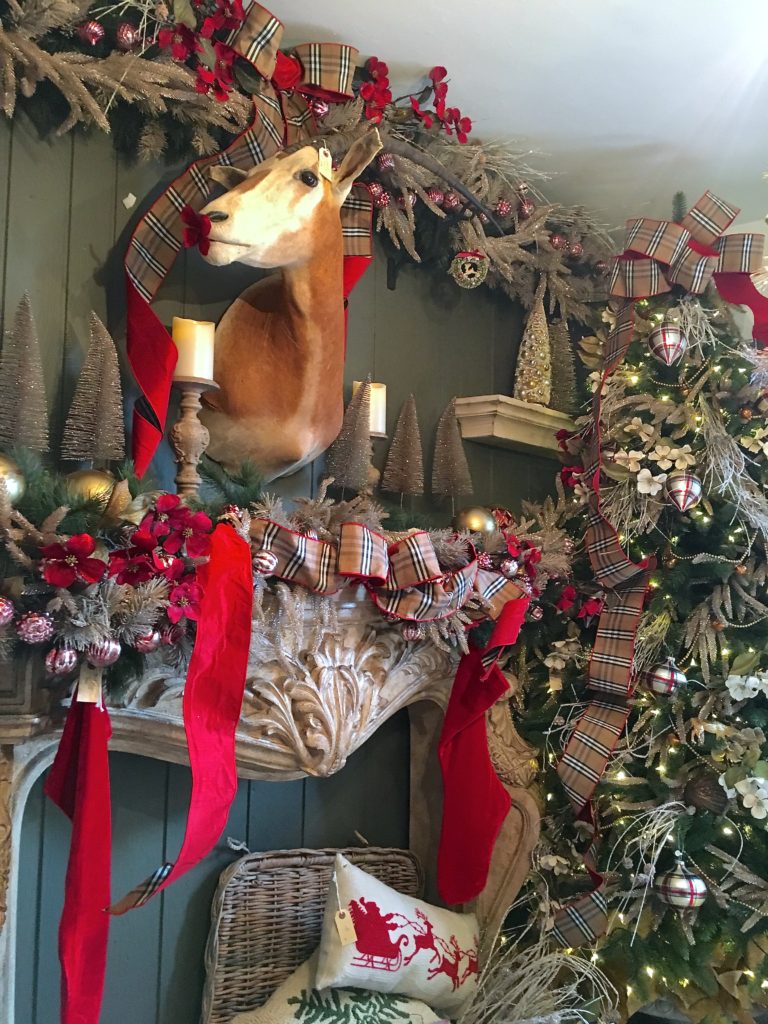 \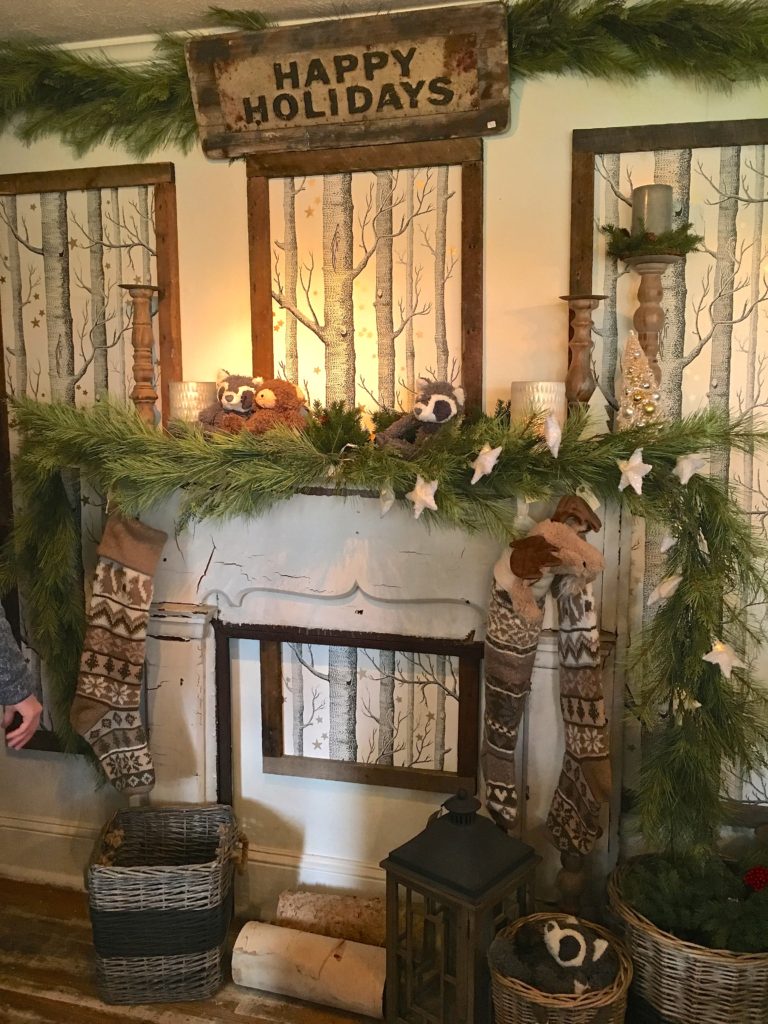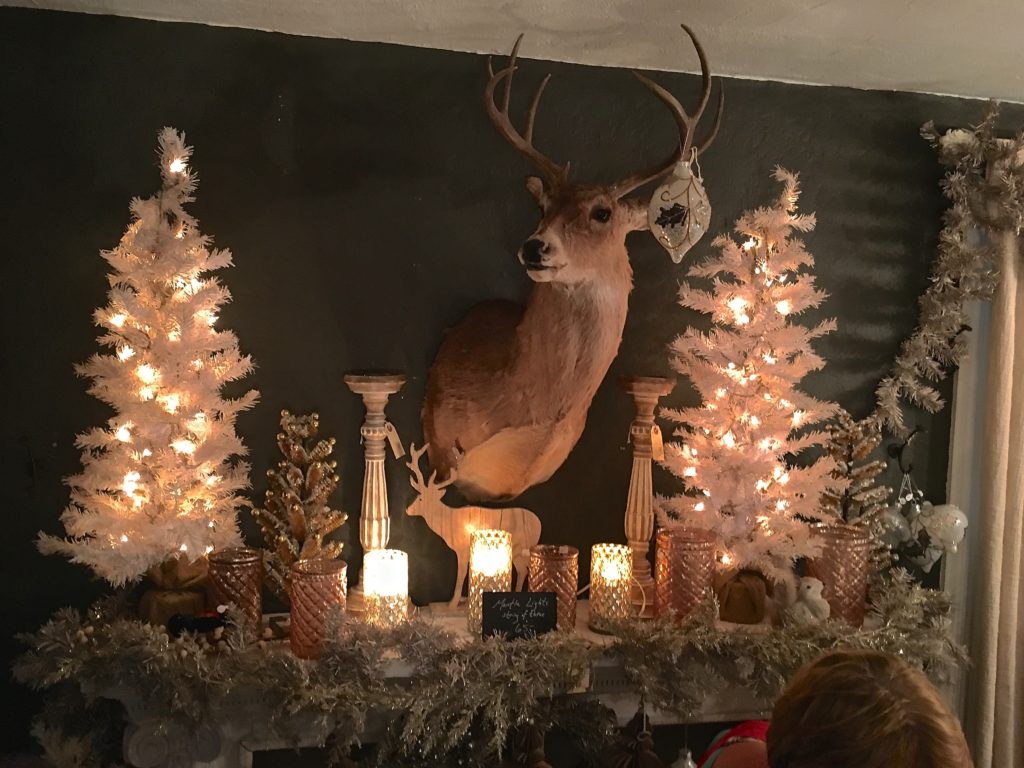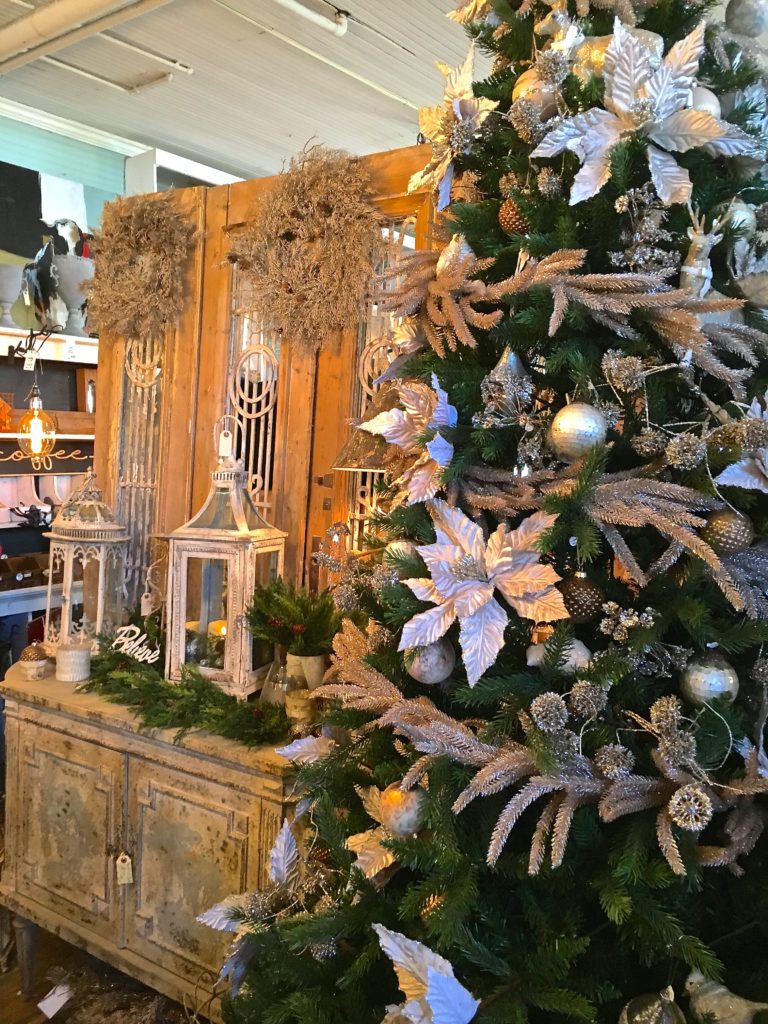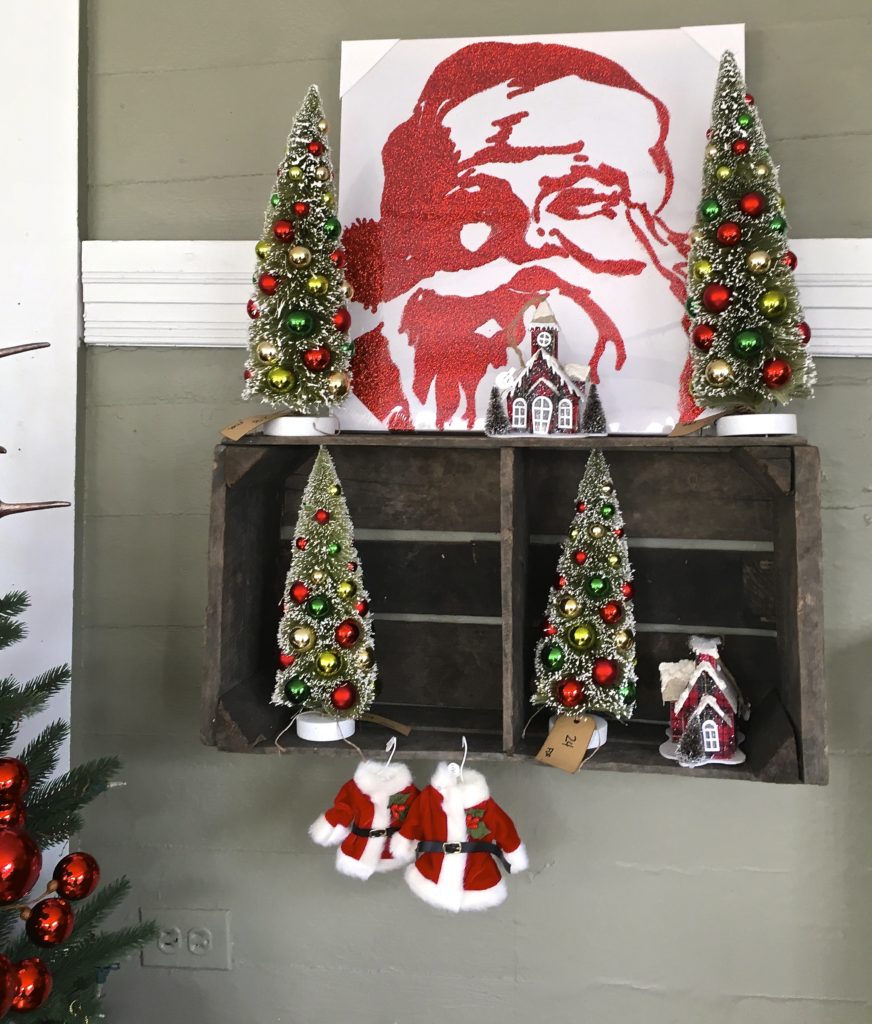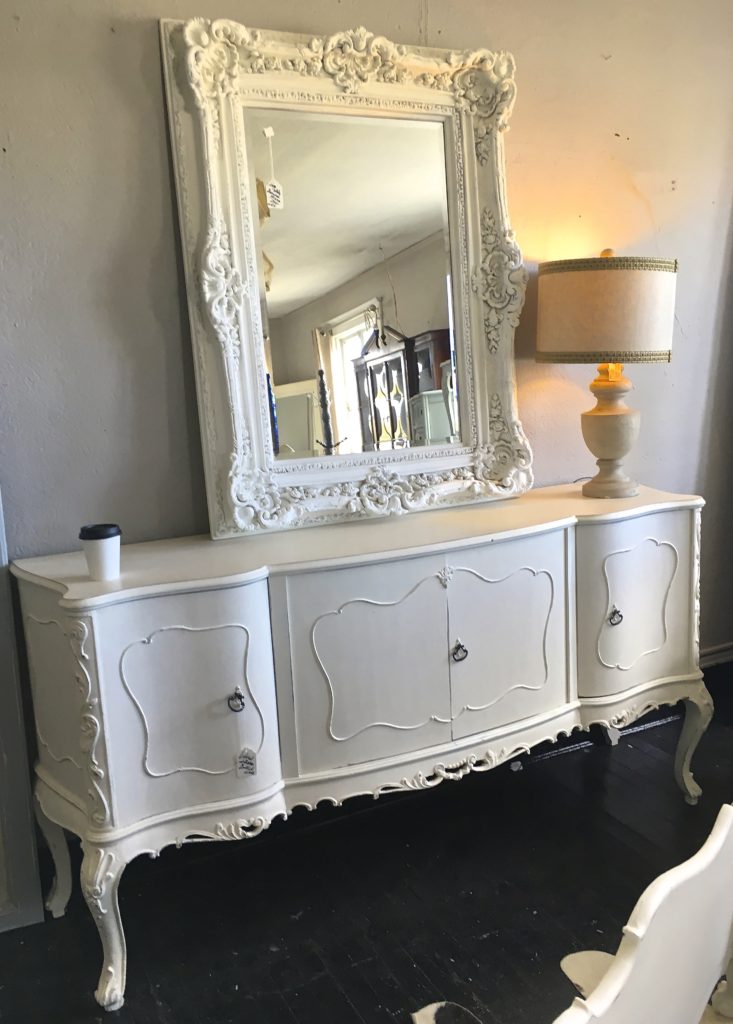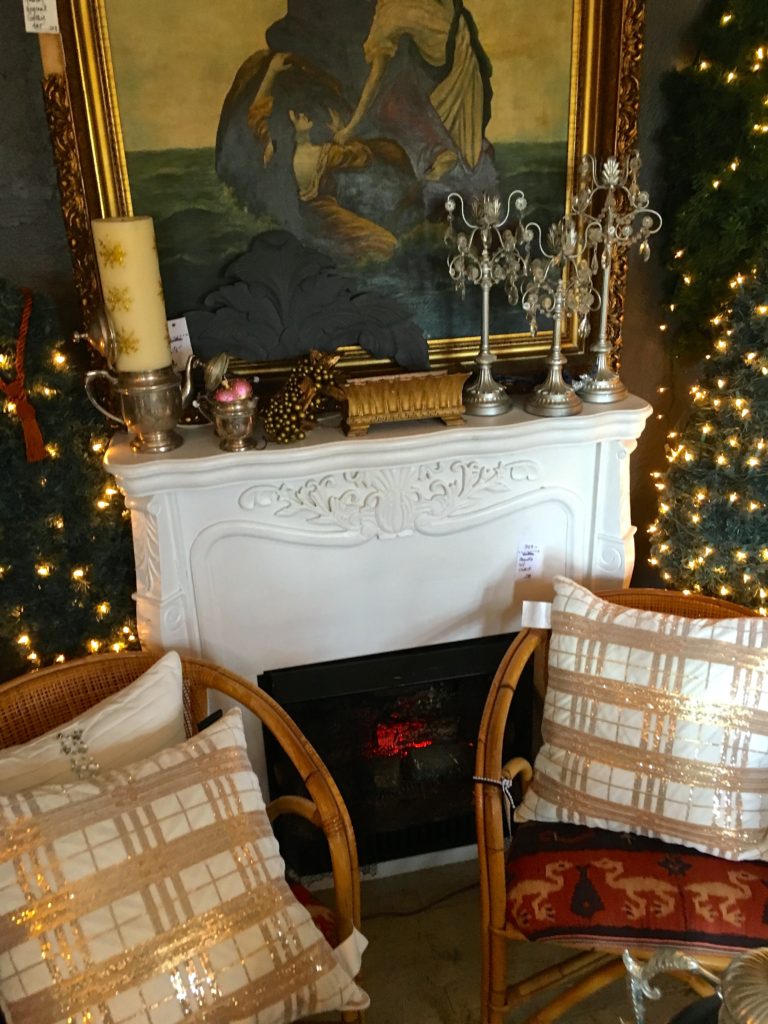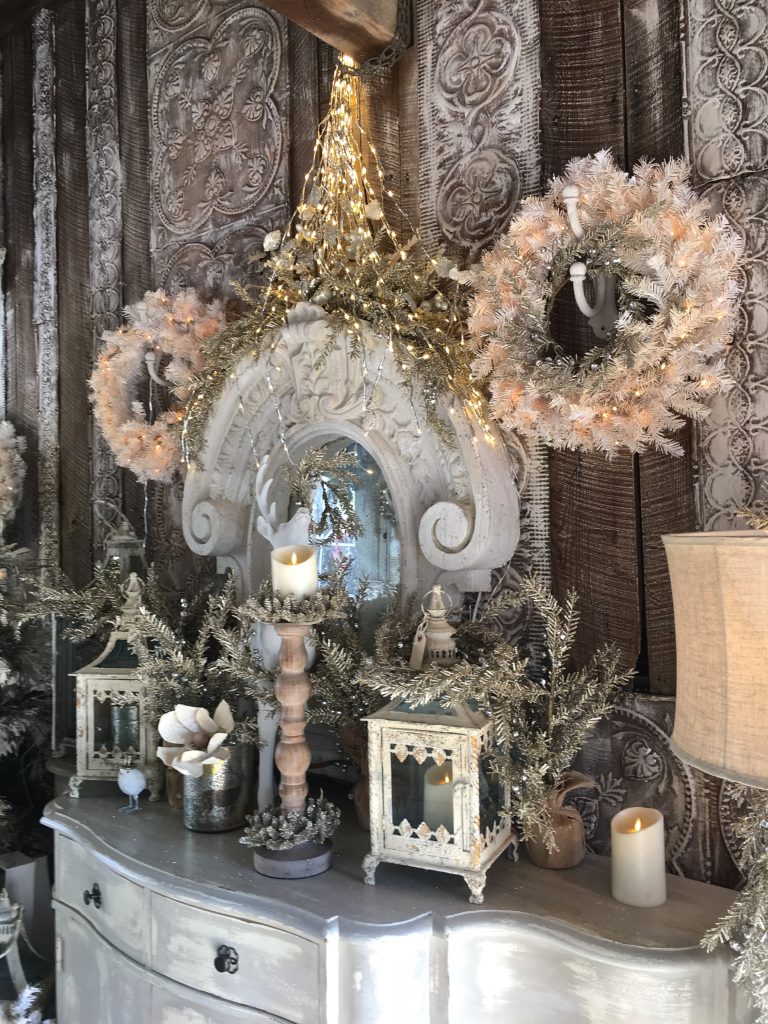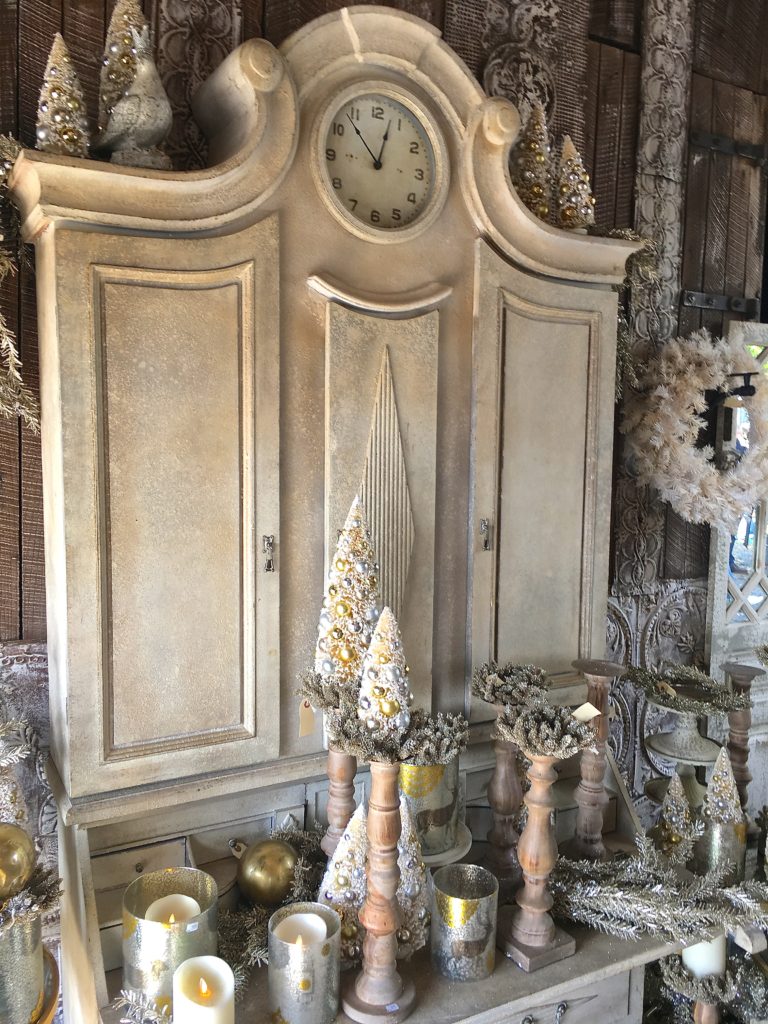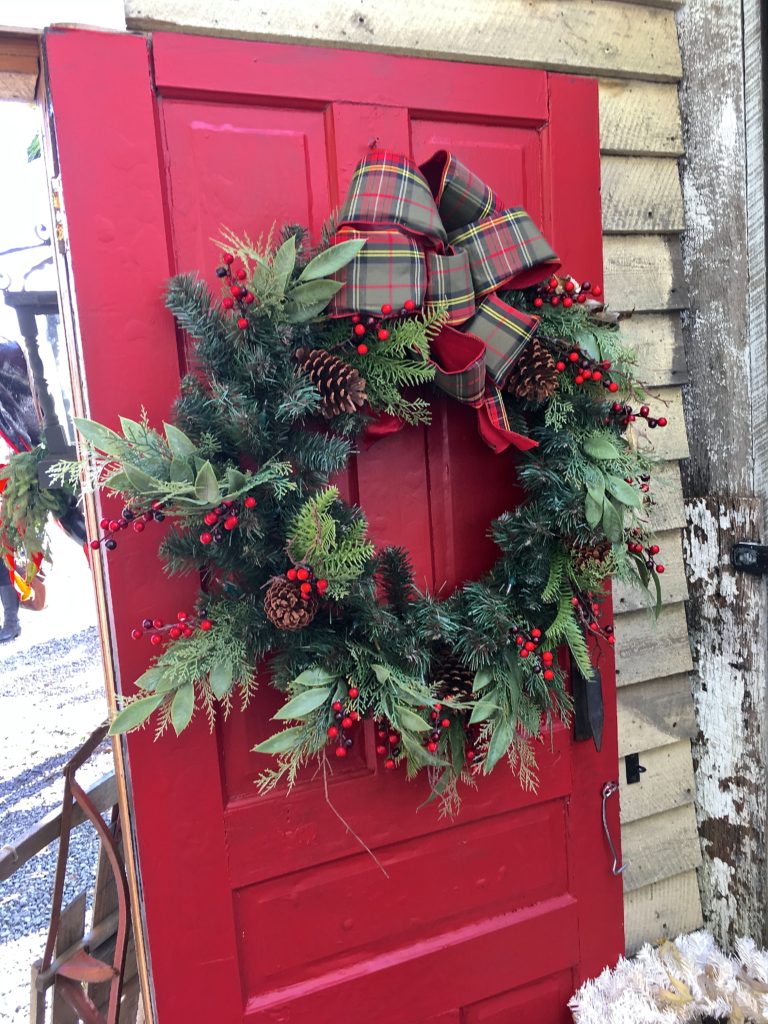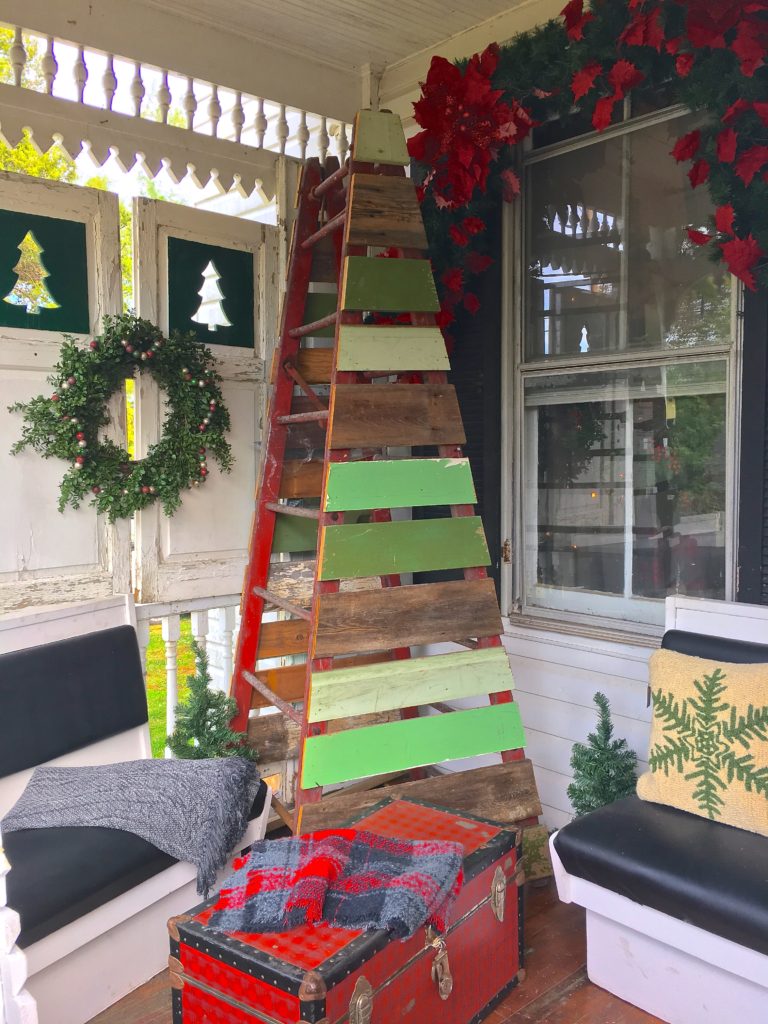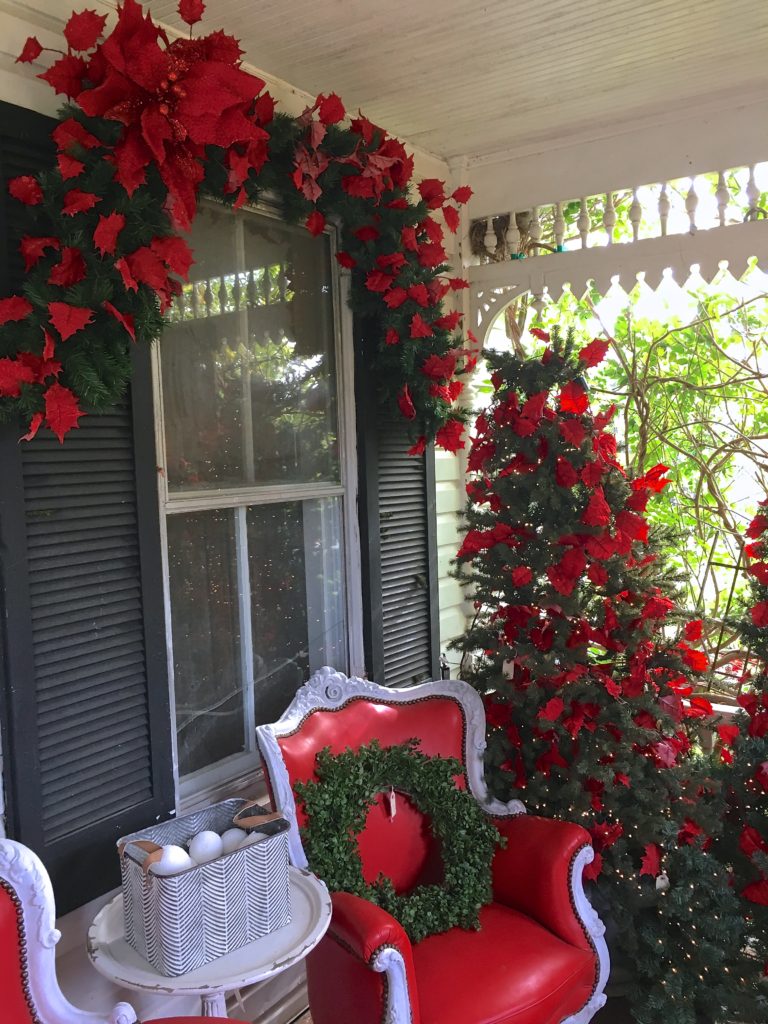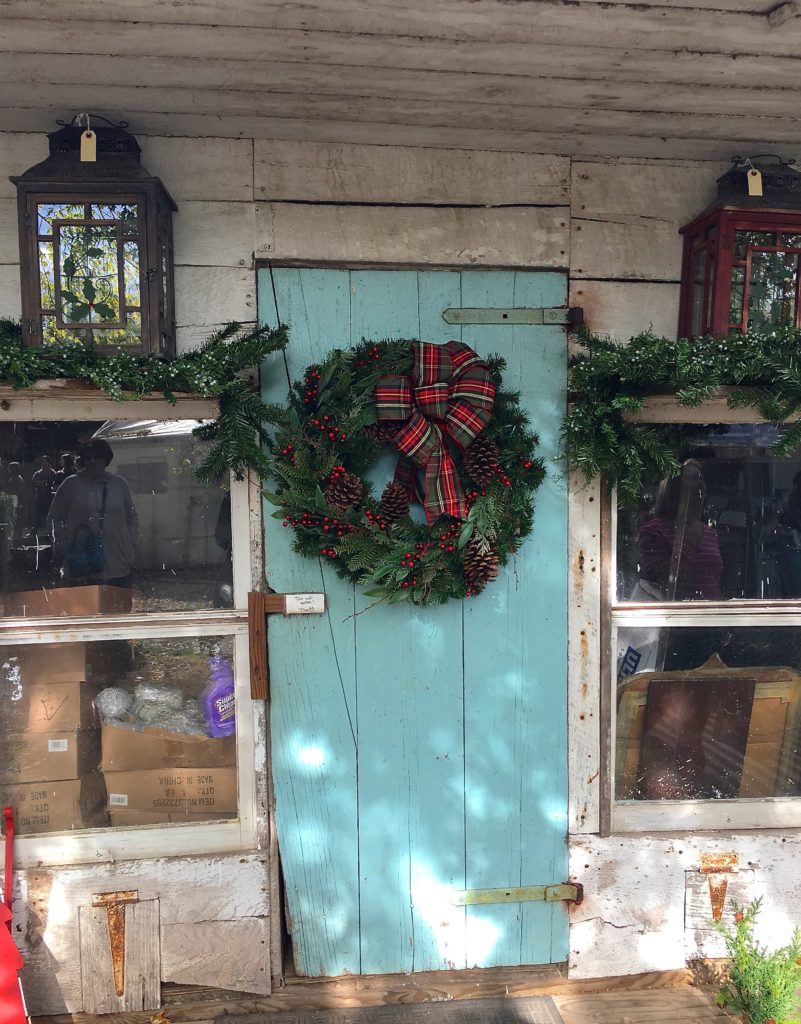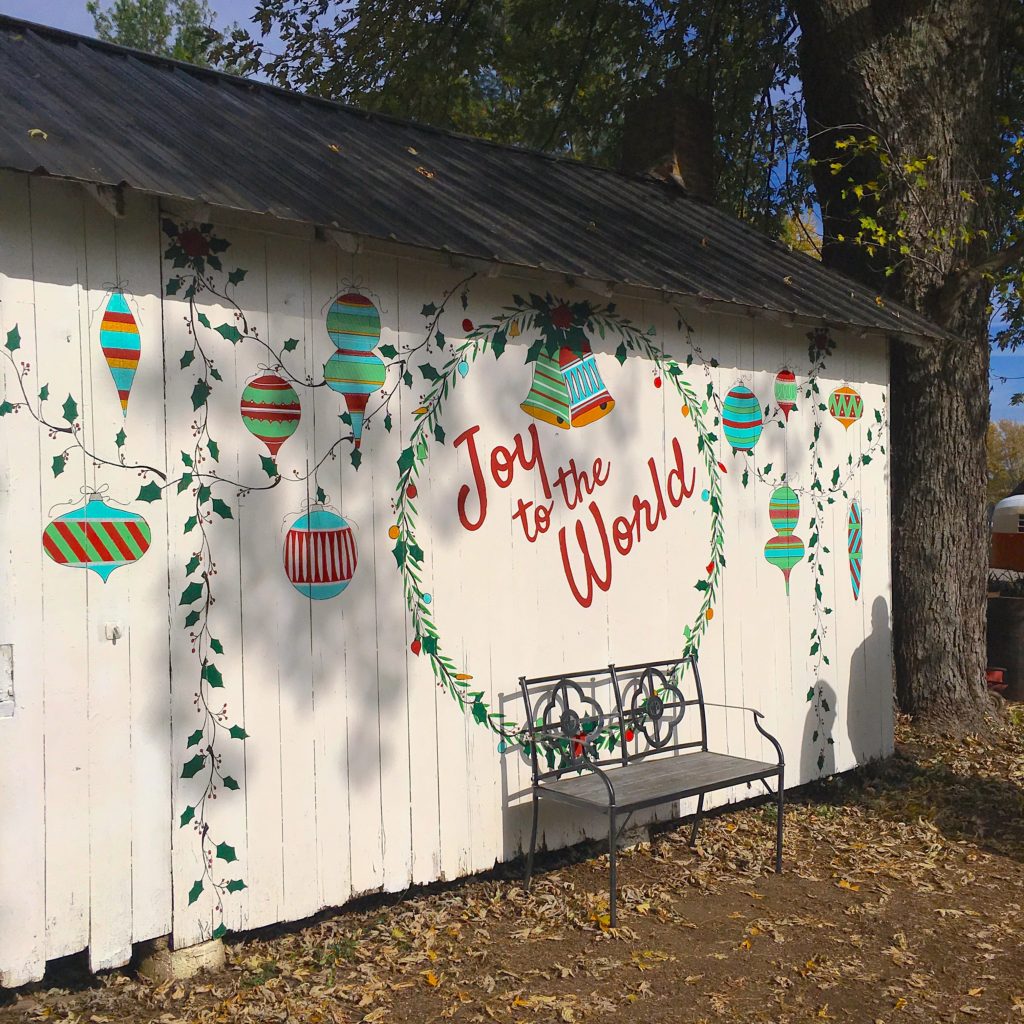 I found a Christmas tree shaped sled and a
bottle brush tree

cloche ornament to take home as my own.
 
It's an amazing magical Christmas decor land right!? I can't wait to work in my new holiday pieces into my Christmas decorations this year. My bank account is lucky we don't live any closer to this epicenter for home decor, or I'd be there shopping every week. Now onto working towards buying a house I can fill with all my current and future finds.
There are a few more special market weekends at these stores through December, make sure to check their websites to see when they are open!
This is the order we visit in, as the best route to drive in from the east