The highlight of my weekend was a burger. Don't get me wrong, the rest of my weekend was definitely amazing with unusually beautiful weather for November in Pittsburgh, but this burger was even better.
My journey to this burger started with what else other than the gold mine that is Instagram. Every Pittsburgher I follow has been abuzz with the Smallman Galley, a chef incubator, for a while now. I decided it was my turn to experience the hype.
Smallman Galley
is a, "launch pad for the best new restaurant concepts in Pittsburgh". A unique space housing 4 restaurant concepts, a full bar, and a coffee bar. The creators of Smallman Galley, "cultivate and accelerate undiscovered Chefs by providing a forum to showcase their capabilities, hone their craft, develop business acumen, and build a cult following behind their concepts." With four fully outfitted kitchens and seats for 200 guests, the infrastructure is there for chefs to bring their concepts to market with low-risk and low-cost.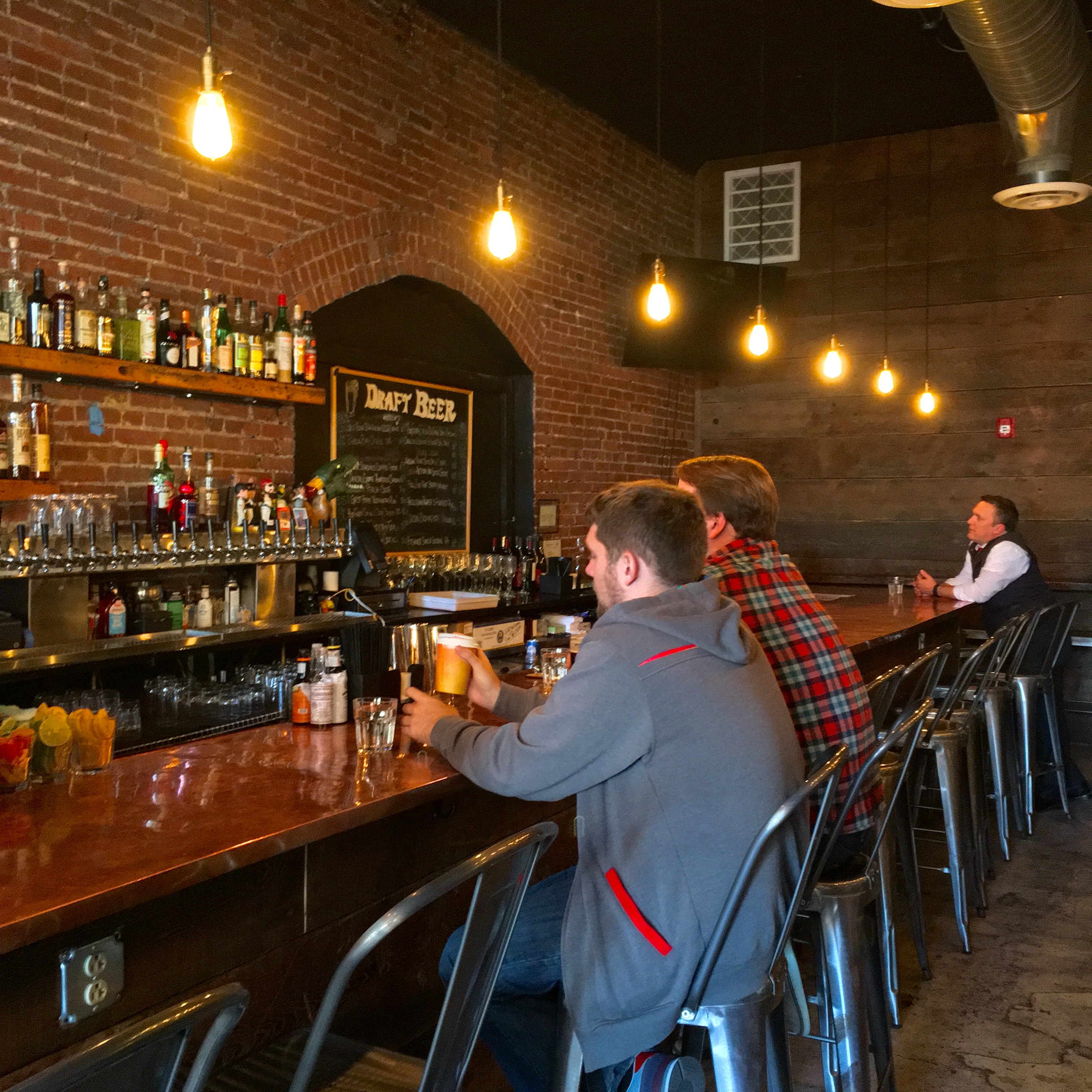 I had a hard time deciding what to order with 4 unique chefs and plenty of creative menu offerings. The Burger of the Moment special by
Provisions
 caught my eye. I did have a bit of FOMO after placing my order. I was in a food & chef incubator with all these fun dishes and I went with a burger…? I'm meant to be an experimental foodie. But I am so glad I did choose the burger. I am serious when I say it was amazing. Through my life travels (haha minuscule) I've tipped my toes into the world of unique "artisan" burgers. Gordon Ramsey's lamb & goats cheese burger is at the top of my list. This burger of the moment by Provisions joined that top 5 list, conquering my FOMO.
I wish I would have taken a picture of the description of the burger. What I do remember is that is was involved smoked blue cheese, onion jam, and maybe a whole grain mustard of sorts? All I remember is that it was tasty, juicy and I barely shared a bite with my boyfriend. Even the fries were unique! If you're not into salty you might not like these fries, but I am. So I loved them. They were crisp, not greasy, very salty (celery salt maybe?), but also seasoned well (parsley maybe?) for an added dimension of flavor. I am so over plain boring fries.
UPDATE here is the full description from Provisions : Beef Pattie | Smoked Blue Cheese | Bacon | Whole Grain Mustard Aioli | Organic Greens | Onion Jam | Cheddar | Sesame Challah Bun
My BF had middle neck calms in a light saffron broth by 
Aubergine Bistro
. Not really my thing, but he thoroughly enjoyed the dish.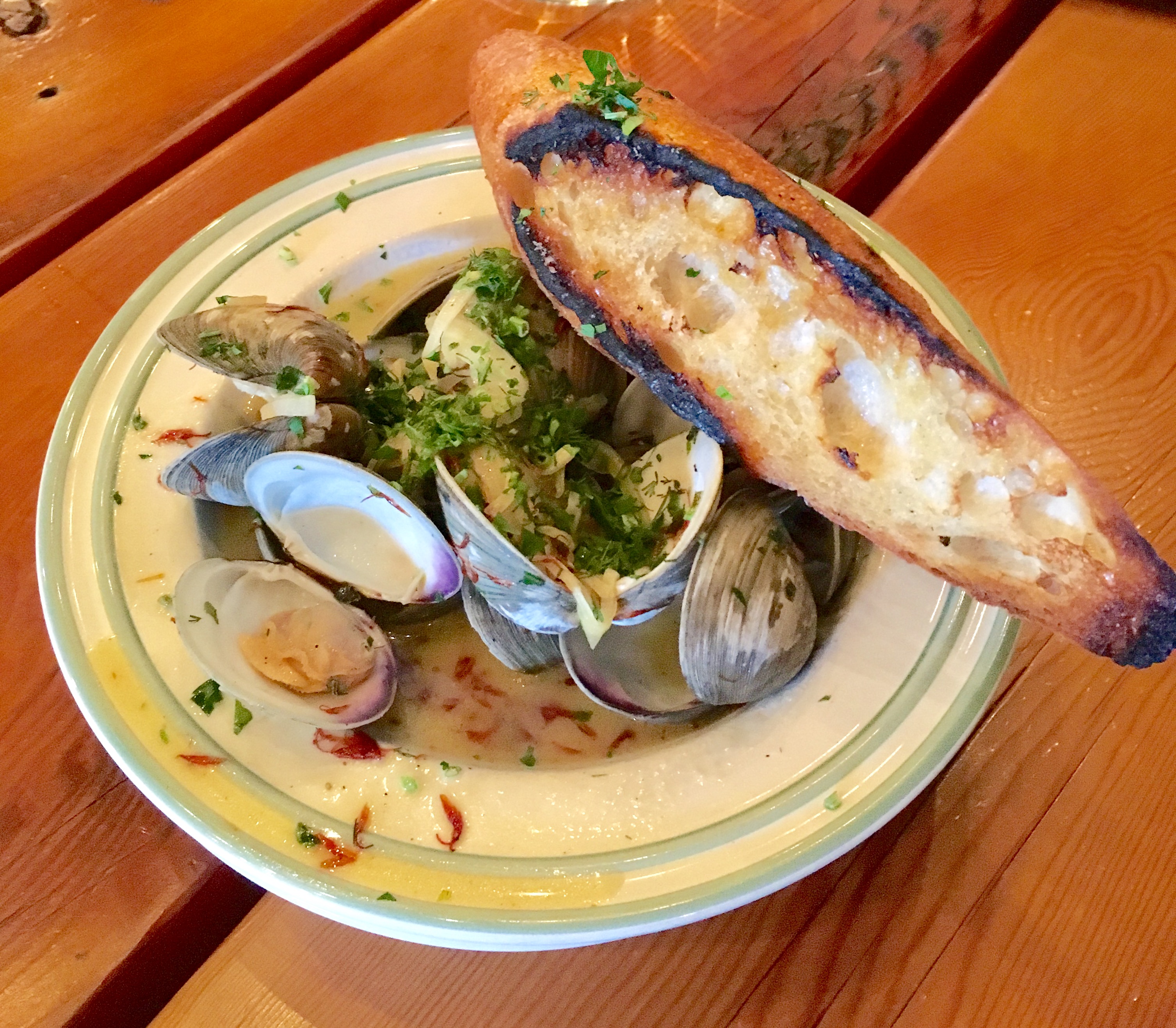 I can't wait to return for another meal at the Smallman Gallery, especially if I'm in the mood for a burger.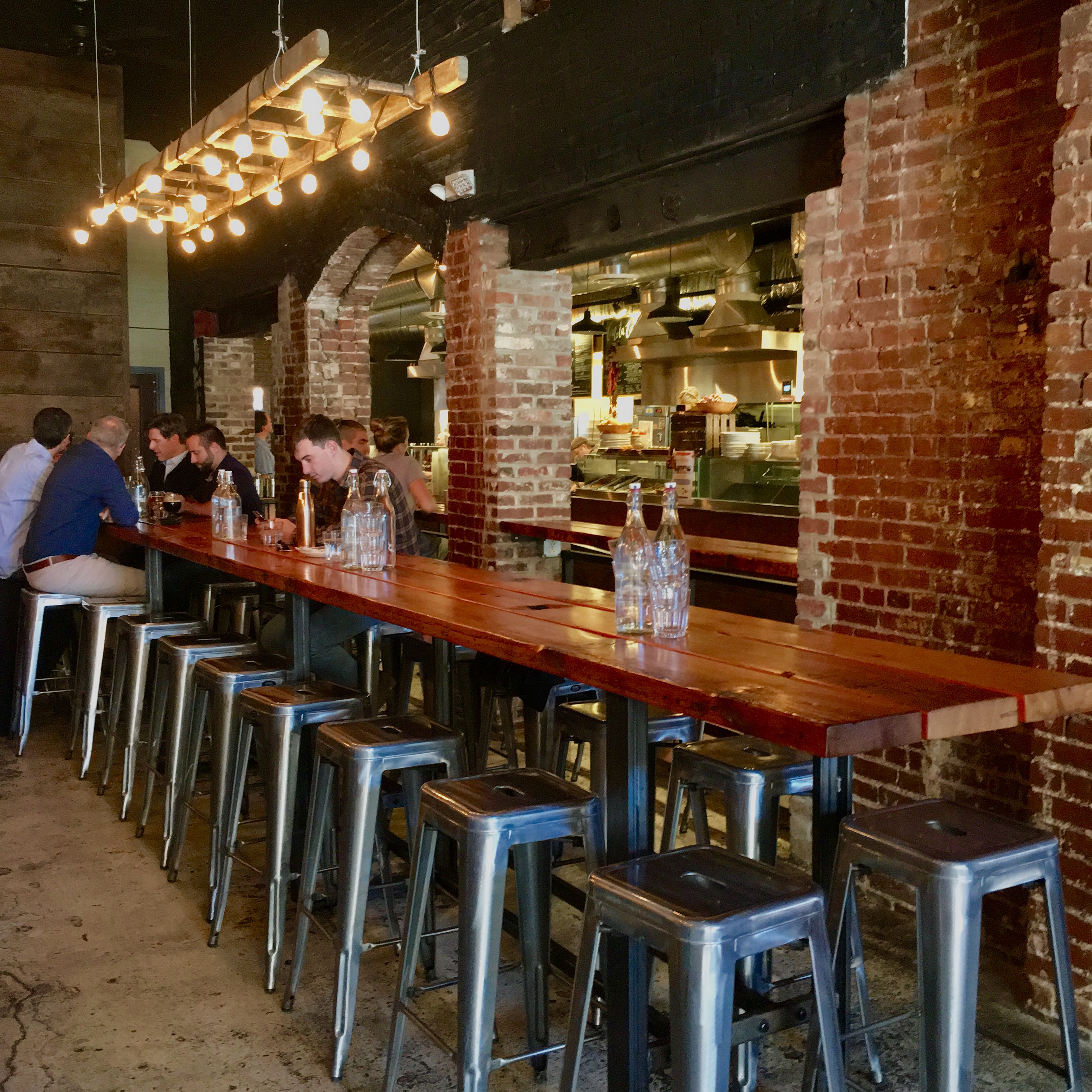 Save
Save
Save