While vacationing Ocean City Maryland over the Labor Day holiday weekend I had the opportunity to dine at the The Hobbit a fine dining on the bayside, a favorite of my BF's family. As named, this Ocean City restaurant is themed after J. R. R. Tolkien paired with a stunning setting featuring bay views. The dining space is elegant and understated with the view as its main feature of course. There are tiny pop ups of Hobbit inspired decor pieces if you look closely at the hanging art of lamps. These are not at all costumey and add character to the space.
I enjoyed the Cream of Crab soup, and it was alright. As mentioned beforehand, I am a creamy crab soup connoisseur. I like the really flavorful sweet kind. This was of great quality, it just seem to lack a dimension of the right seasonings for my own preference.  Those that I was dining with really enjoyed the soup.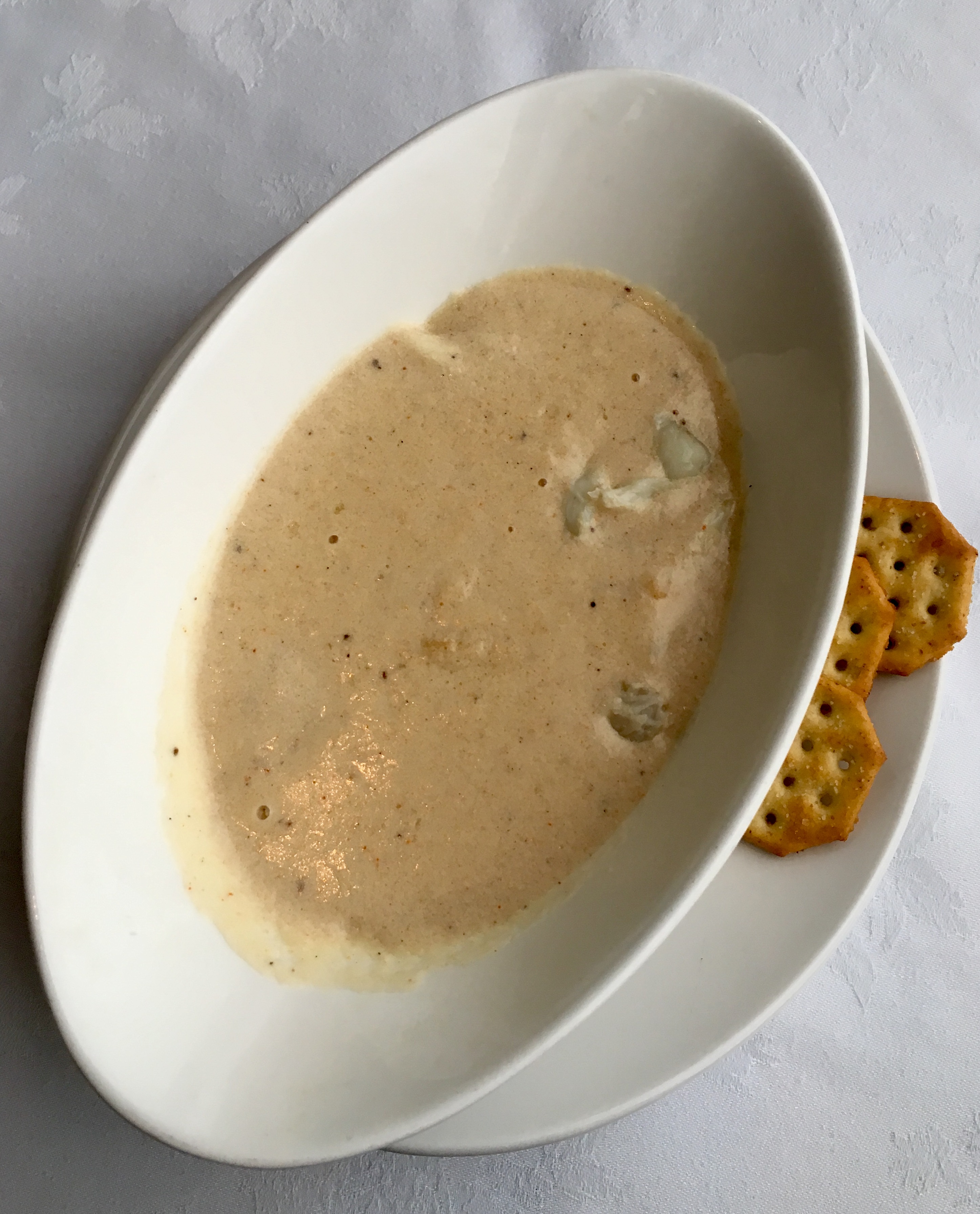 Those I was dining with ordered, ordered the Crab Stack appetizer of fresh jumbo lump crabmeat, avocado, cilantro, shallot, chipotle, tomatoes, ranchero chips. This dish is presented in a beautiful plating, very Instagram-able, but taste wise nothing too special, very straightforward stacking of ingredients. This is, of course, because of the huge amount of fresh, high-quality Maryland blue crab. Wouldn't want to distract too much from that amazingness.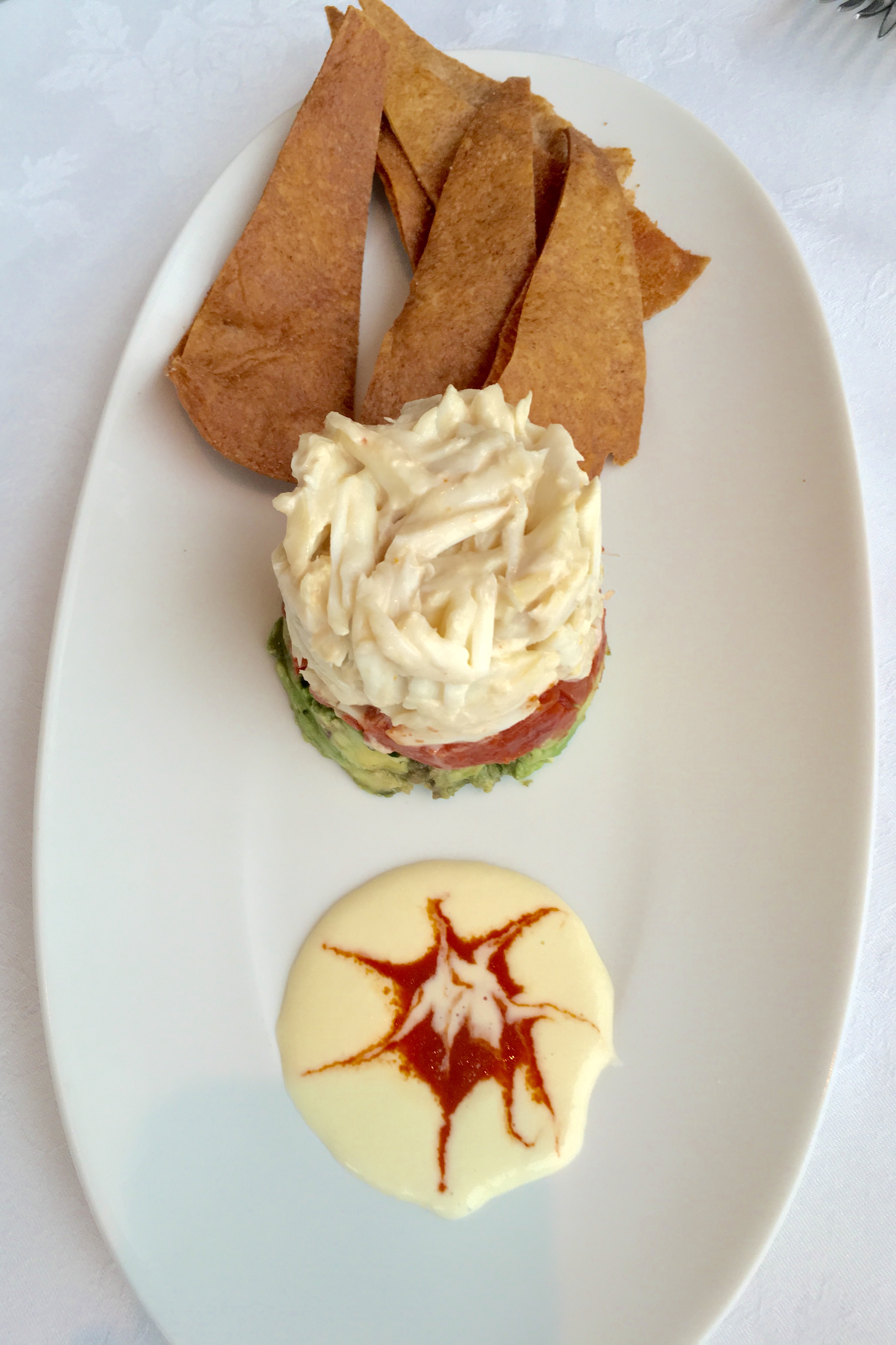 Lollipop Lamb Chops were my favorite appetizer! They are New Zealand lamb chops, with sweet potato hash and honey aioli. I could have eaten more of those.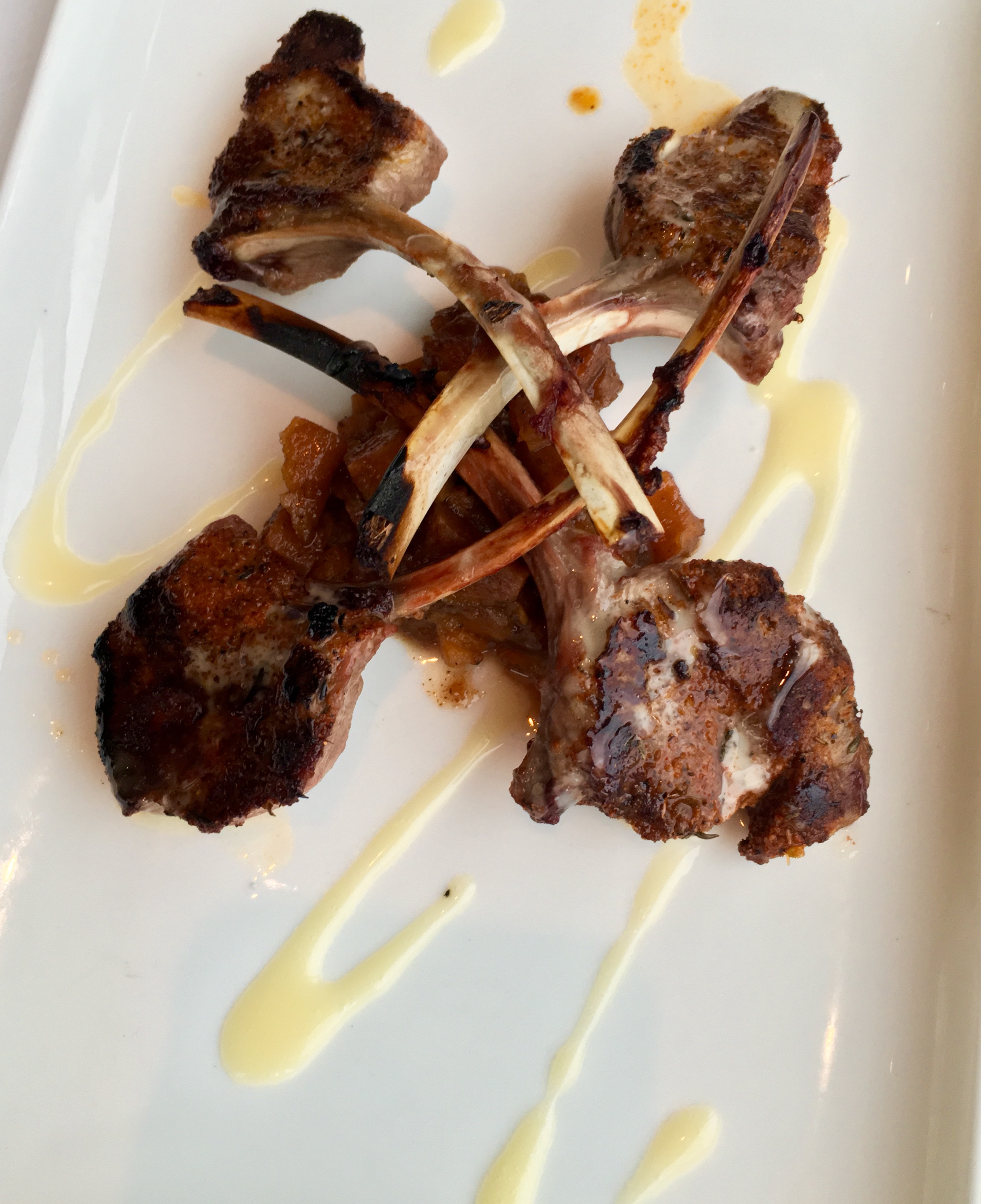 For my main meal I had swordfish special with a sweet sauce, sweet potato risotto and mushrooms. This was very delicious and fulfilling. I really enjoyed it. The fish was fresh and cooked just right.
My BF  had a center cut filet. He was were quiet as he dug in, devouring the meal. When I asked, he confirmed that it was very enjoyable. I even got a bit to double confirm 🙂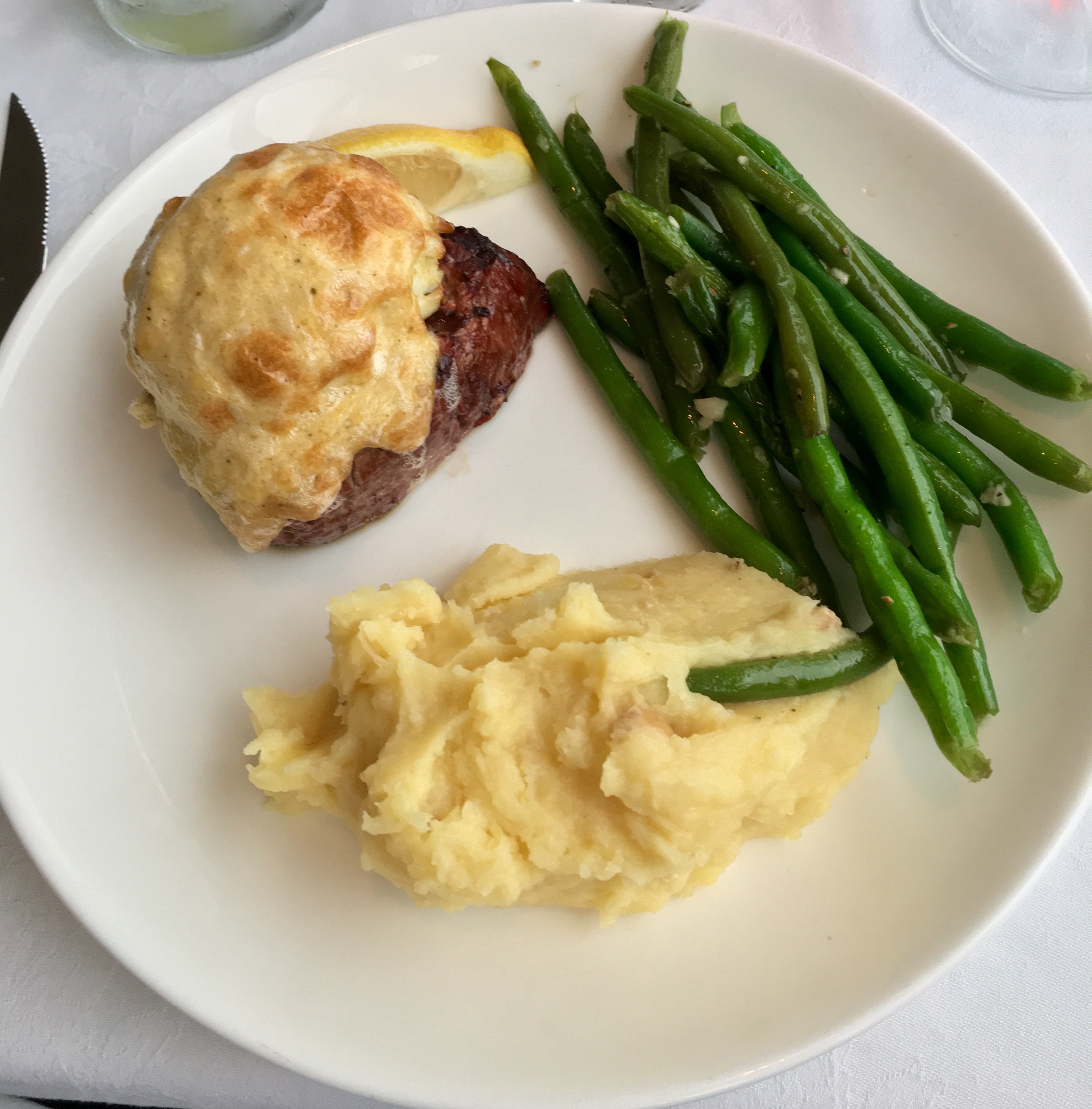 Another meal ordered at the table was the seared tuna and spicy wasabi mashed potatoes with a foie gras dumpling and miso broth. Looked beautiful! And yes the verdict was that it was delicious.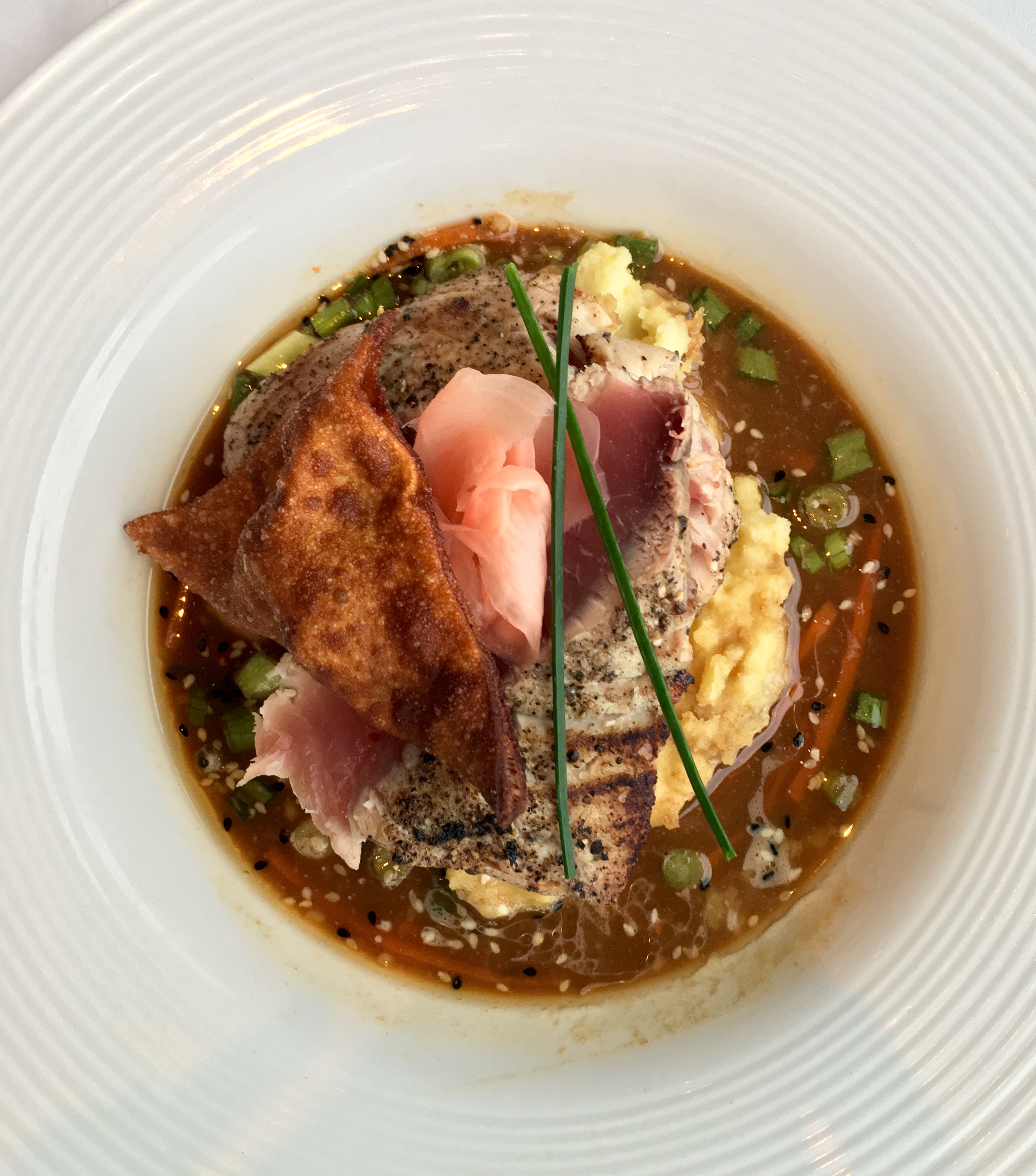 For dessert I enjoyed, what else but the chocolate feature of rum infused chocolate cake, homemade chocolate rum mousse, homemade raspberry coulis. Lighter than a cheesecake, but just as rich! I love pretty much anything raspberry and or chocolate, plus here there was rum involved!
So all in all, when you hear that the restaurant is called The Hobbit, do not assume that it will involve over the top fantasy literature inspired decor and or renaissance fair-like cheesiness. Please know that this was a classy, high-quality fine dining experience with endearing decor touches inspired by J. R. R. Tolkien's classic work.
Cheers to another delicious adventure at an unexplored restaurant!