Upgrade Your Rental
It can be a bit tricky when renting to create a space that is truly your own; while still ensuring the security deposit will be there when you go to leave. It's really important for me to feel that where I live is a space for me to truly be "at home." To me a home is a space that I've made my own. I'm so happy with the simple changes I've been gradually making to my boring basic apartment. I really feel small, personal touches make a difference in a space.
Here's a few easy, budget-friendly, non-permanent things renters can do to make the temporary apartment feel like home sweet home (and not upset the landlord along the way).
1. Create a Welcoming Entrance
First impressions count. Visitors may come and go but you will always return home, so why not make your entry something for yourself!? The first thing I see when I enter my home are things I love. Including two unique treasures I was thrilled to find, a marble tiered shelf and a glass cloche with a golden cupcake emboss detail.  The shelf is something I love, just like everyone lately loves anything with with white marble. I found it for $18 at a local North Hills consignment shop. The cloche is something to display pretty things – with a gold cupcake on it – whats not to love!? I had to have it when I found it at Chartreuse and Co. for $12. I also have on display an upcylced painted wine bottle I made with one of my favorite flowers, colorful
hydrangeas

.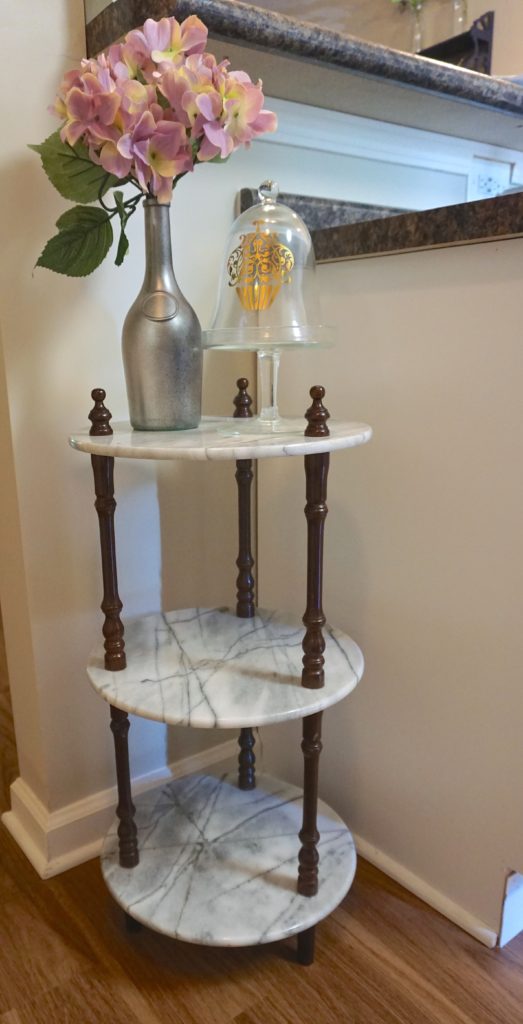 2. Add a Pop of Color with Painted Wall Stencil
In most apartment buildings renters have the option to paint the walls. In my apartment there's limited overhead lighting. Without much light, I didn't see a full accent wall of the deep emerald paint color I'm obsessed with adding to the space. Painting a wall this deep saturated jewel tone would unfortunately darken the space even more. To create the pop of color I craved in the bland space I had a thought use a large wall stencil. I used a unique damask stencil (by Plaid Crafts) to add color, create visual interest and frame the sitting space in the living room. Before it looked like the couch was floating and randomly placed. Now there is more purposeful definition in the space.
My ottoman is from Homegoods and my couch is from Levin furniture.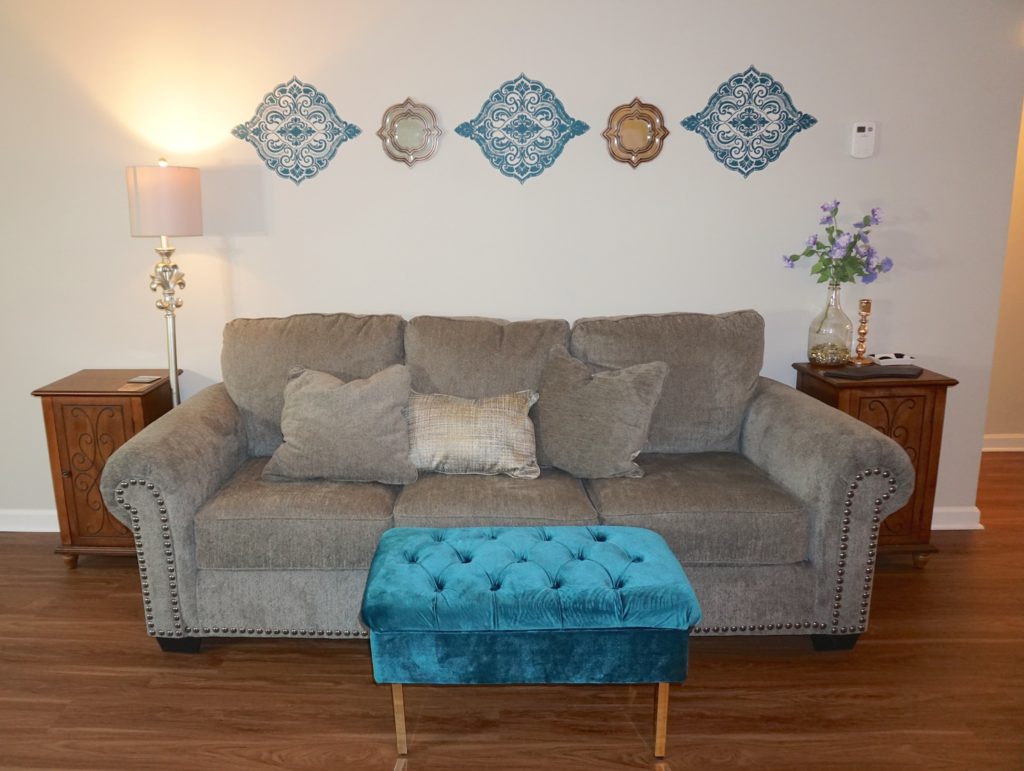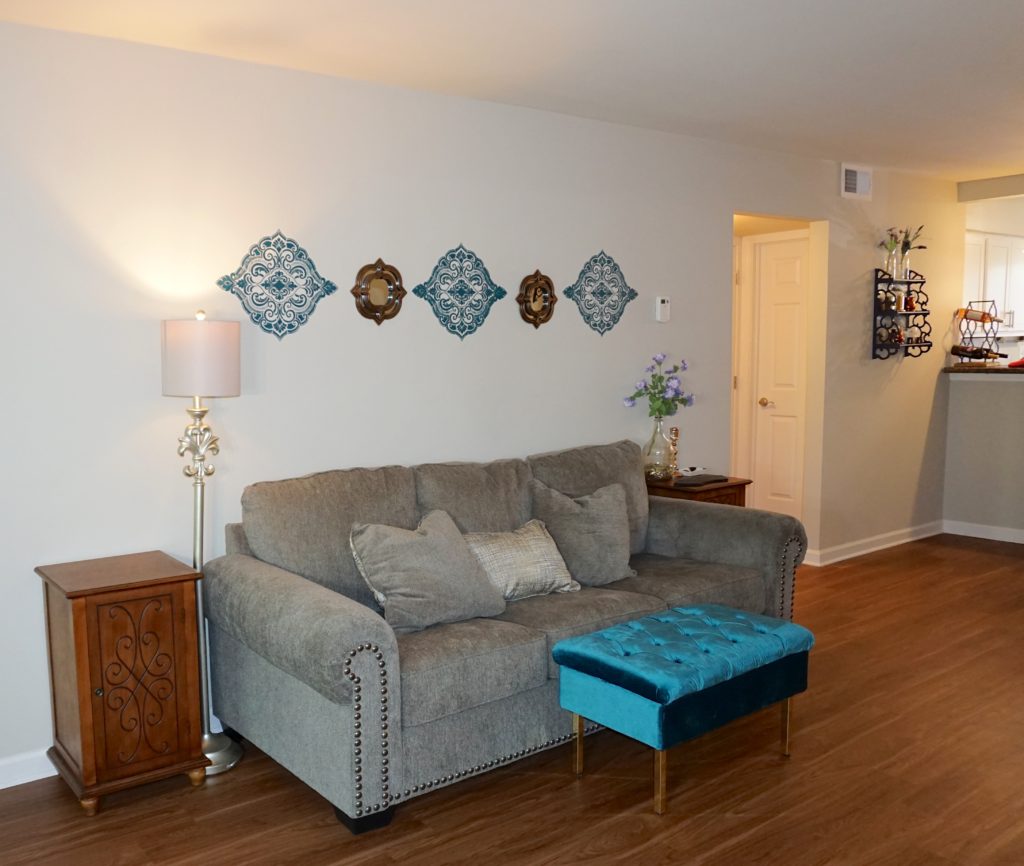 3. Bring in Personal Touches with a Photo Gallery
If you couldn't already tell, I totally have a Homegoods problem. The place gets me every time I visit, and I visit a lot. Its a shopping weakness I've had for over a decade. Yes, really over a decade. I started working at sister store TJ Maxx at age 15. One visit to my local Homegoods right after I moved I found these beautiful grey wood side tables from Basset Furniture. Just having moved into an empty apartment I had to have the matching tables to fill the voids of space! Now that I'm settled in I don't really know where to put the tables, but still totally need them.
For now, I've decided to put them in an empty spot in the long narrow rectangular living room. To anchor the tables I started a simple picture frame gallery that I can fill out over time. Displaying  personal picture that capture moments and memories really helps to make a space feel homey.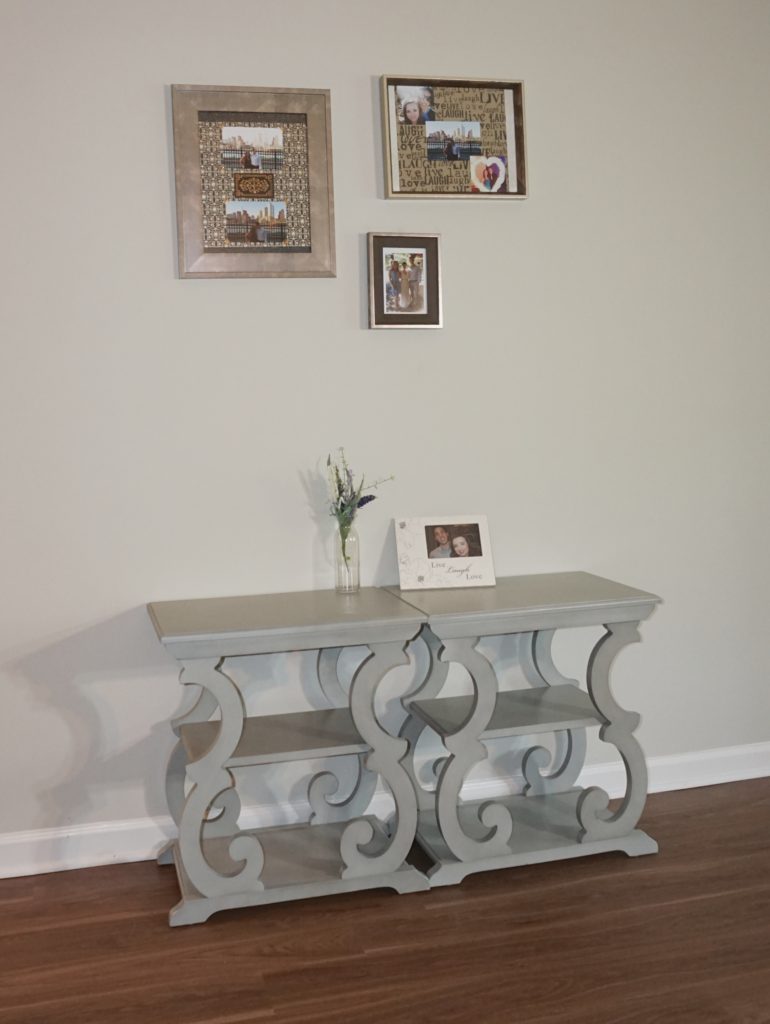 4. Add Interest in Blank Spaces with Hanging Mirrors
It's a common practice to add mirrors in a dark spaces to increase light. Mirrors are also regularly used in small spaces to trick the eye into thinking the space is larger. I like mirrors just cause they're pretty. That's it. I've amped up the boring spaces in my apartment by hanging unique mirrors on the walls.
This gold heart-shaped mirror is over-the-top and that's exactly why I love it 🙂 I found it on a treasure hunt at the

Old Lucketts Store

. I hung this right by my front door.
 
This set of mirrors hanging in my hallway are a Homegoods find. These sets are usually stacked on the outward face section of the checkout aisle.

5. Build in Functional Storage
My motto is functional can still be beautiful. Even wine storage can make a statement. I really wouldn't be me if I didn't have a beautiful spot to display and store my wine in.

In the bathroom I've hung a unique patina hanging shelf that I found on an home decor shopping trip to the

Old Lucketts Store

. I also found extremely functional clear bathroom storage at Homegoods. These storage pieces can go for $20-50 at department stores or the Container Store, but Homegoods usually has them in the clearance section for $8-$15!
 
6. Display Things that Bring You Joy
I have been dreaming about building an open shelving area to display my treasures for months. When making this space my temporary home I made it a point to create my dream shelves with charming, curly brackets. May seem silly to some, but having these shelves and knowing I made them myself – makes me so happy! Now I have a place to display my home decor  (basically my prized possessions)! Some pieces I made myself, others were found through flea markets & vintage shopping trips.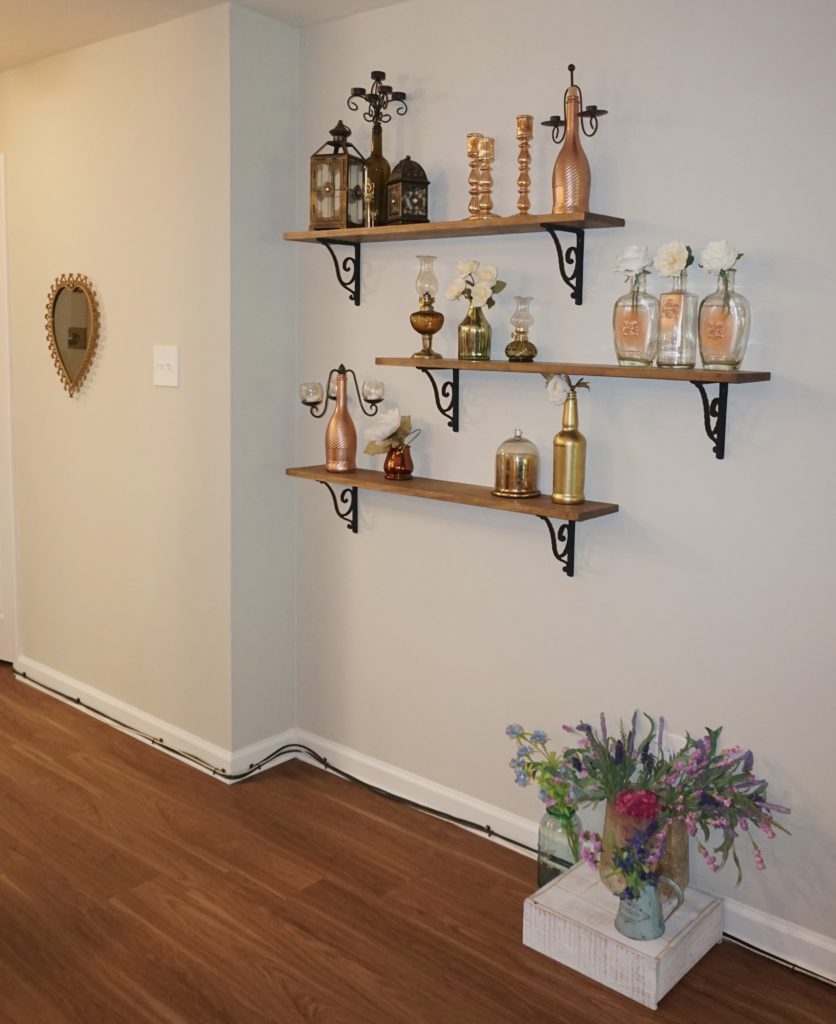 I also recently flipped a hanging shelf piece I found for $10 at a flea market. I'm so proud of making it my own, plus it's functional! I'll take any display area for pretty things that I can get.

Moral of the story, display the things that make you happy! Make what brings you joy a focus of your space.
I've also taken this thought through in the kitchen. I'm lucky enough to have plenty of counter space in the kitchen. I've used this space to display some more of my treasures. I've obviously got a thing for white marble & copper. I found all the marble pieces, copper utensils and Rae Dunn mugs at Homegoods or Marshalls. I found the white canisters with copper tops at Chartreuse and Co.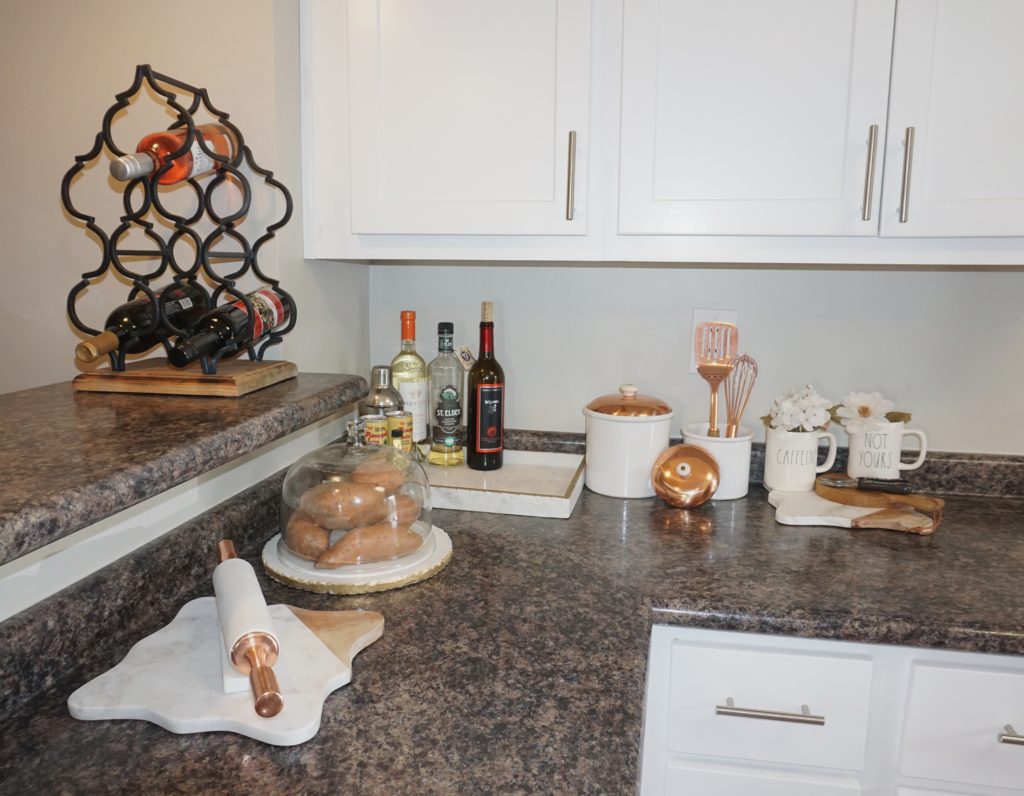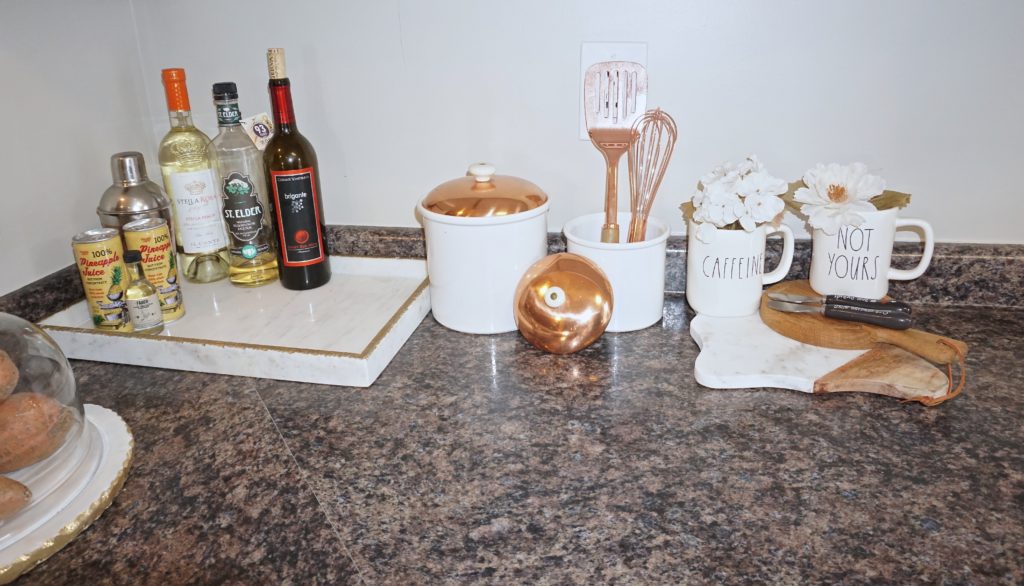 I decided to fill the blank space above the sink with a charming serving tray I found for $18 at Homegoods.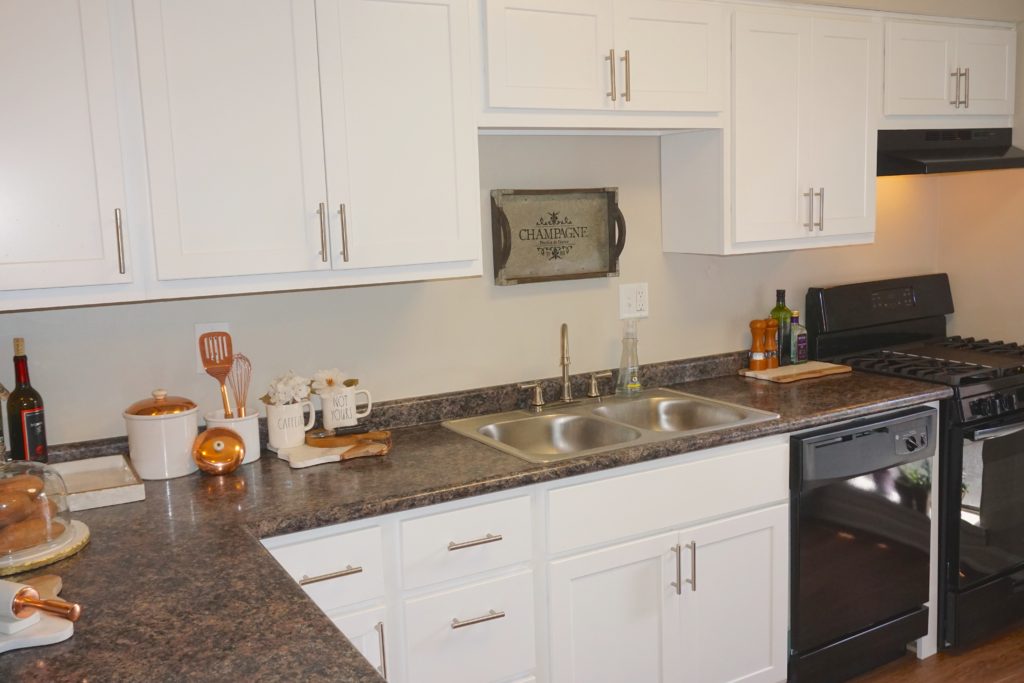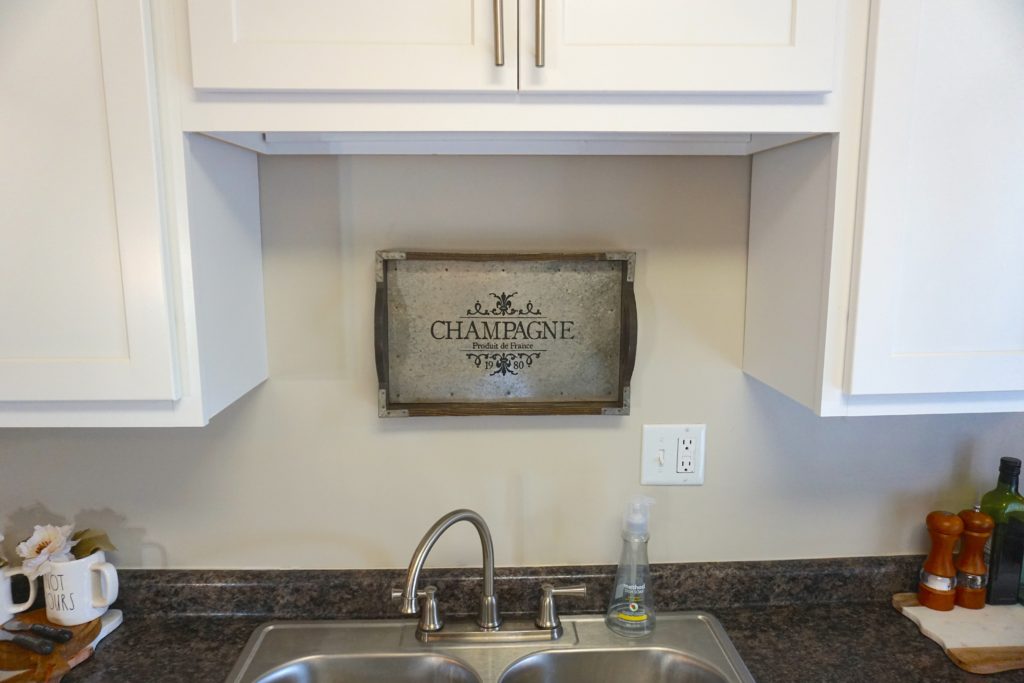 7. Find Furniture that Represents You
My style is very much french country, meets farmhouse, meets moroccan glam. I love anything ornate. I won't go for anything simple, with straight lines or that's lacking interesting details. I recently fell for a french country buffet sideboard piece from the Old Lucketts Store. My mother and I actually kind of fought over it 🙂 I really love the charm of the piece. I am for the moment using it as my TV stand, but one day hope to use it as true bar cart.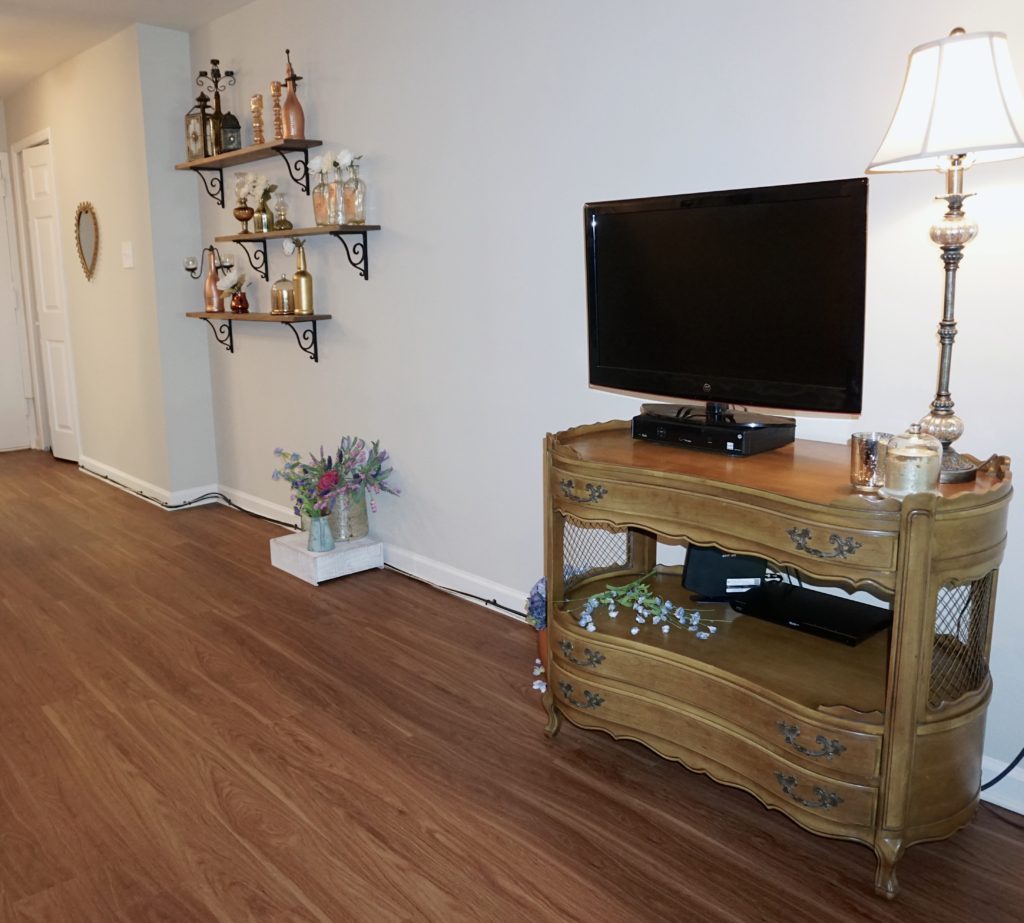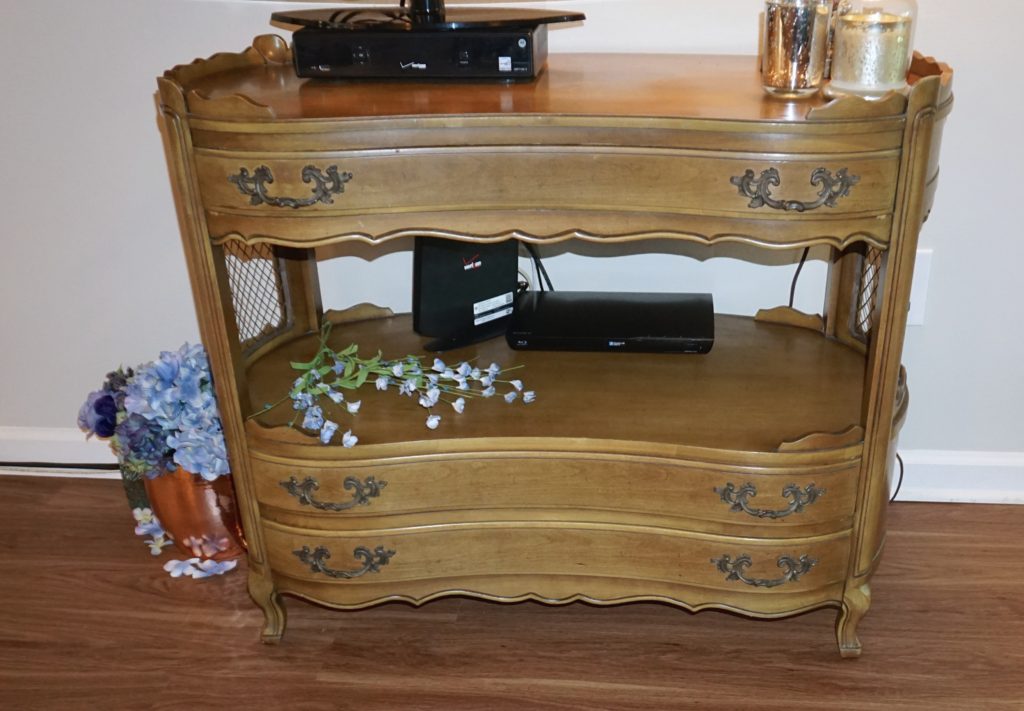 I'm attempting to hide all of the horrible chords and hardware that the awful Verizon cable company requires for basic service. I really don't like cable companies, but really love this giant copper wine cooler I found at Wow Outlets in my hometown of Greensburg PA. Seriously home decor enthusiasts, go shop there, you'll be pleasantly surprised!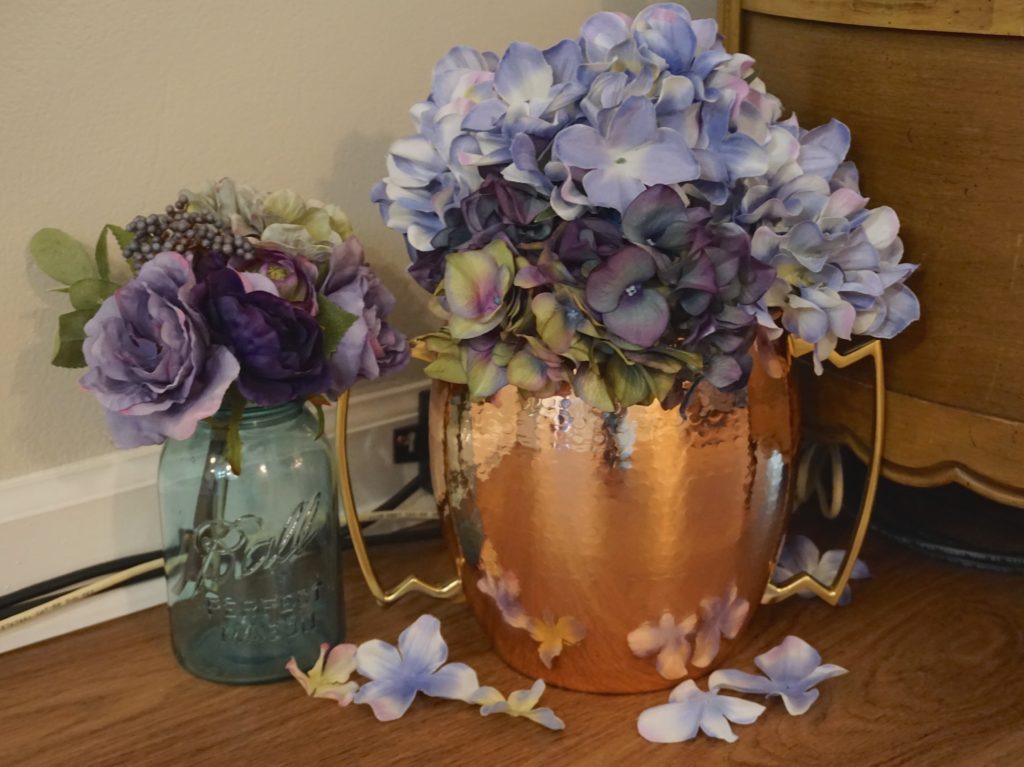 8. Upcycle & Paint Furniture To Make it Your Own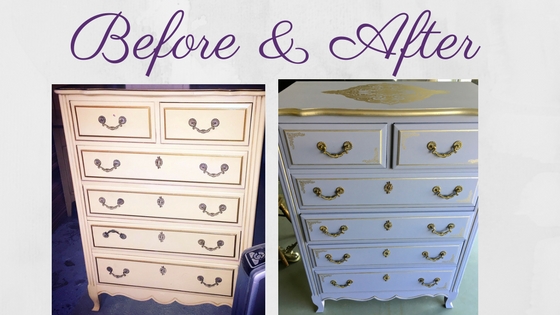 I recently found a French Provincial set of dresser drawers through Craigslist.  I paid $130 cash for this secondhand piece and immediately wanted to flip it with a chalk paint! I made my own chalk paint through this DIY chalk paint recipe and transformed the piece into something unique.
I love the end product. It's truly me. Some might not like the purple or the flourish details, but I do! This is what I love about DIY projects, making the piece your own. We can all take inspiration from what we see in Pinterest or Instagram. But I hope when it comes to the things we bring into our home, we don't just emulate the look – we take inspiration and create our own version. I personally love the feeling of transforming something to reflect myself. I look forward to finding another piece to make my own soon!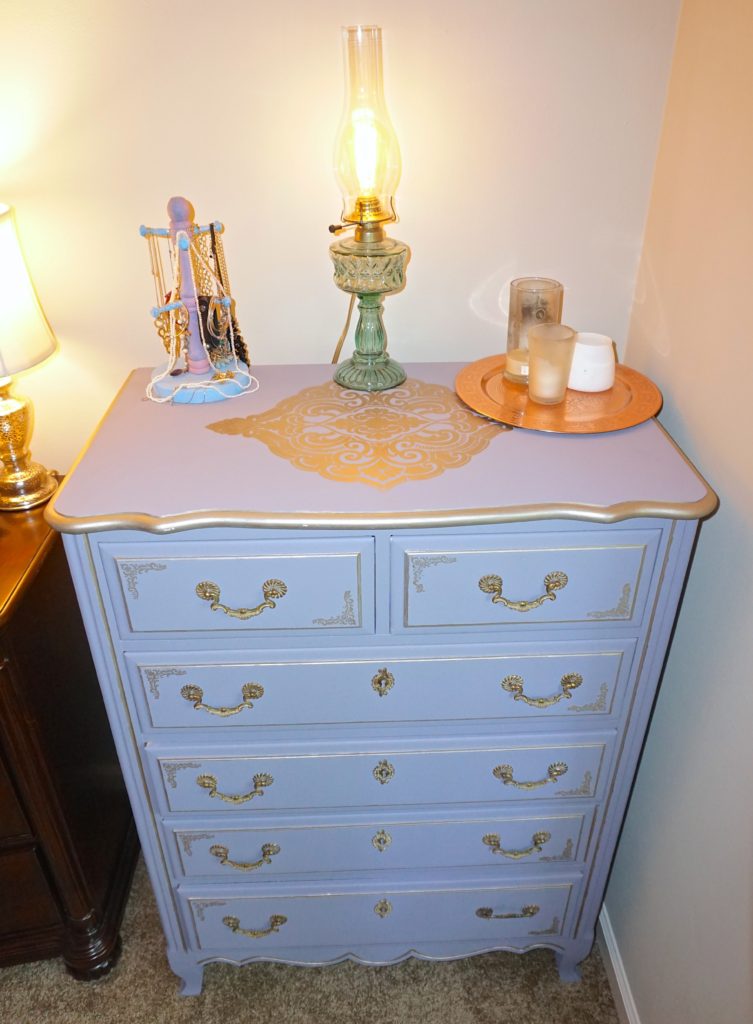 9. Add Curtains and Rugs with Personality
Layering in area rugs and curtains can really bring a space to life and make it feel more complete, cozy and homey. These are items I don't yet have, but that I'm looking forward to adding to my space in the future 🙂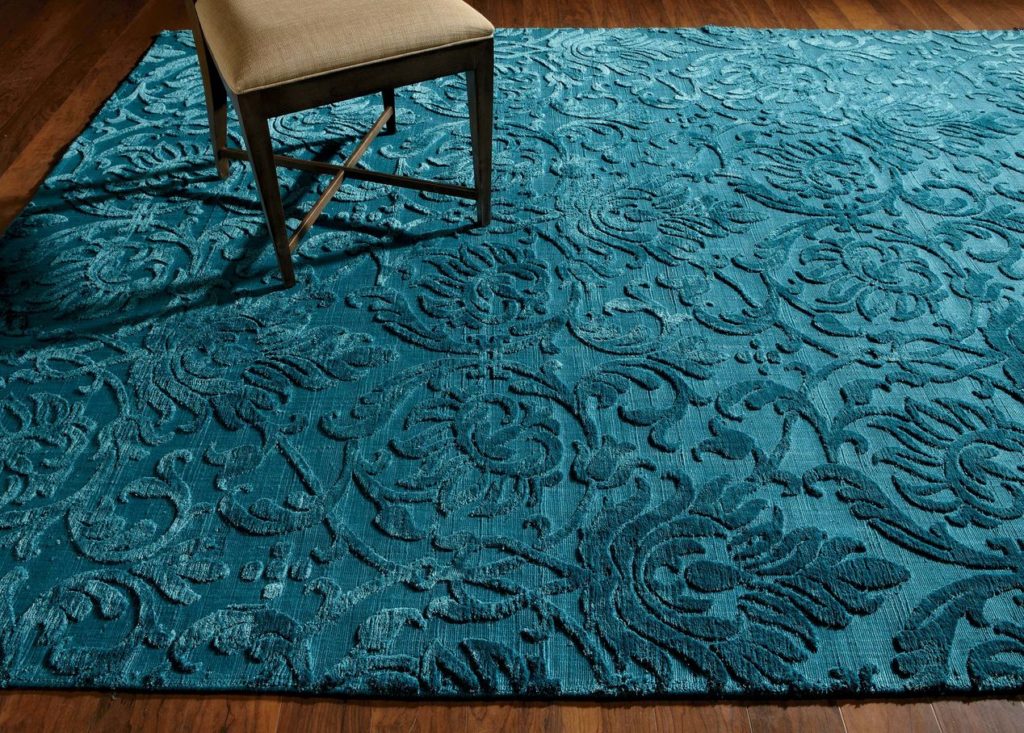 Save
Save
Save
Save
Save
Save
Save
Save
Save
Save
Save
Save
Save
Save
Save
Save
Save
Save
Save
Save
Save
Save
Save
Save
Save
Save
Save
Save
Save
Save
Save
Save
Save
Save
Save
Save
Save
Save
Save
Save
Save
Save
Save