If it isn't already obvious, I love Christmas. More specifically Christmas decorations. Glitter and sparkle and lights in pretty much any form. I will not apologize or feel foolish for the festiveness or cheesiness of my Christmas decorations. They are my pride and joy. I actually said to my BF I'd rather he crash my car than break any of my Christmas decorations. I may or may not have been serious…
With very limited floor or counter space for two adults to function in our tiny apartment already, I've really tried to only display a few holiday decor items in a few select areas. This is an extremely difficult and emotional challenge for me as I have already acquired or inherited a full home's worth of festive decorations. I truly hate having to be very selective with what I display.
My baby tree features ornaments from my childhood some handmade, others collected throughout the years. 90% have faces, as in they are Christmas characters like Santa, snowmen, gingerbread men & women, a moose, a bear, a penguin, a couple of reindeer, even my star has a cute face. I love it. Most of my ornaments are from Pier One Imports.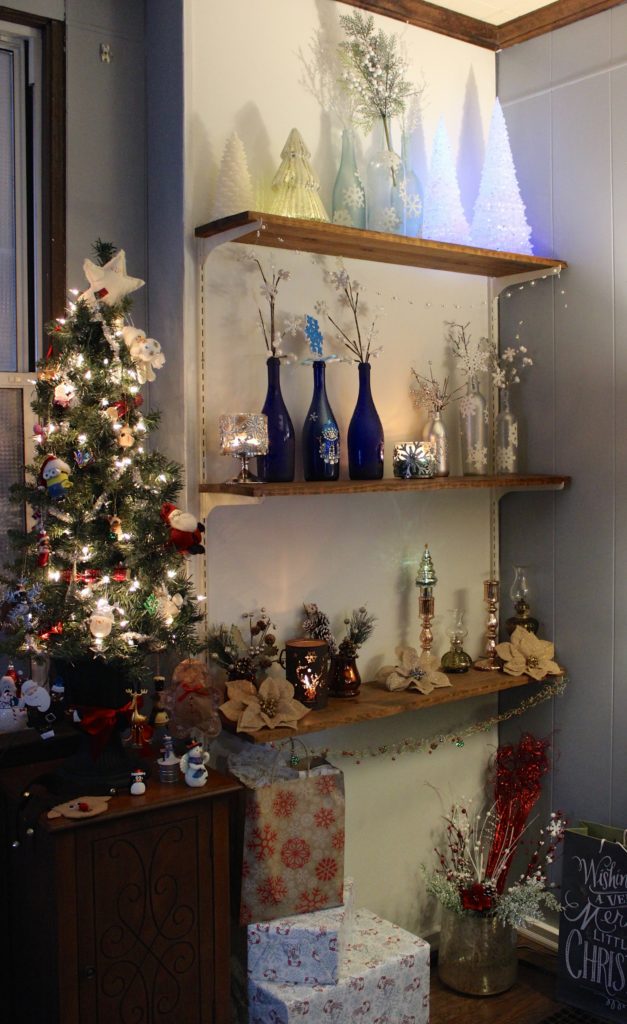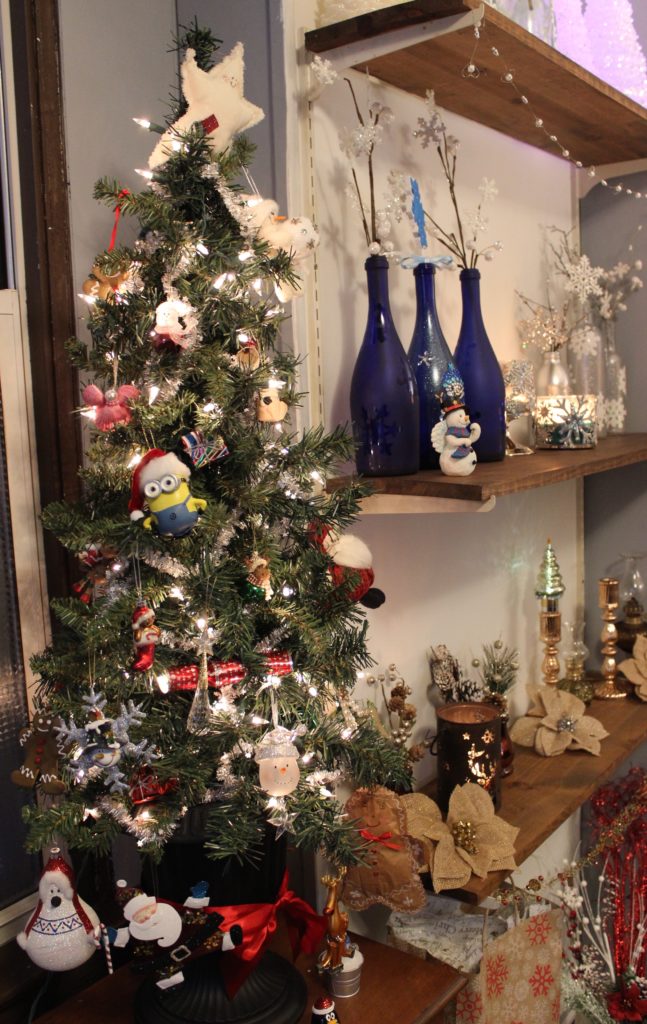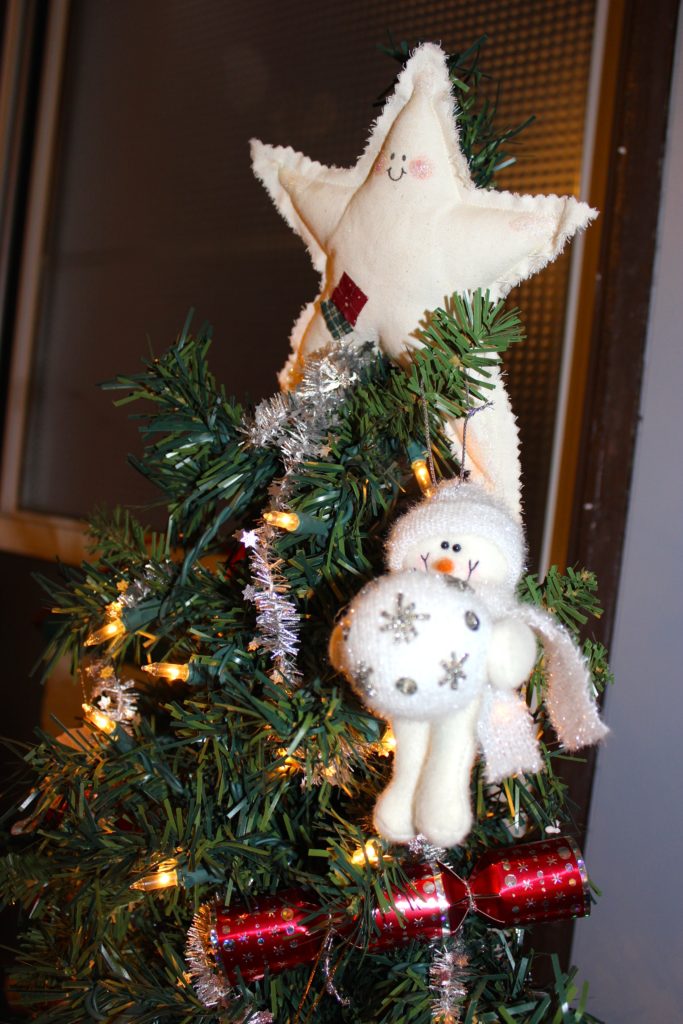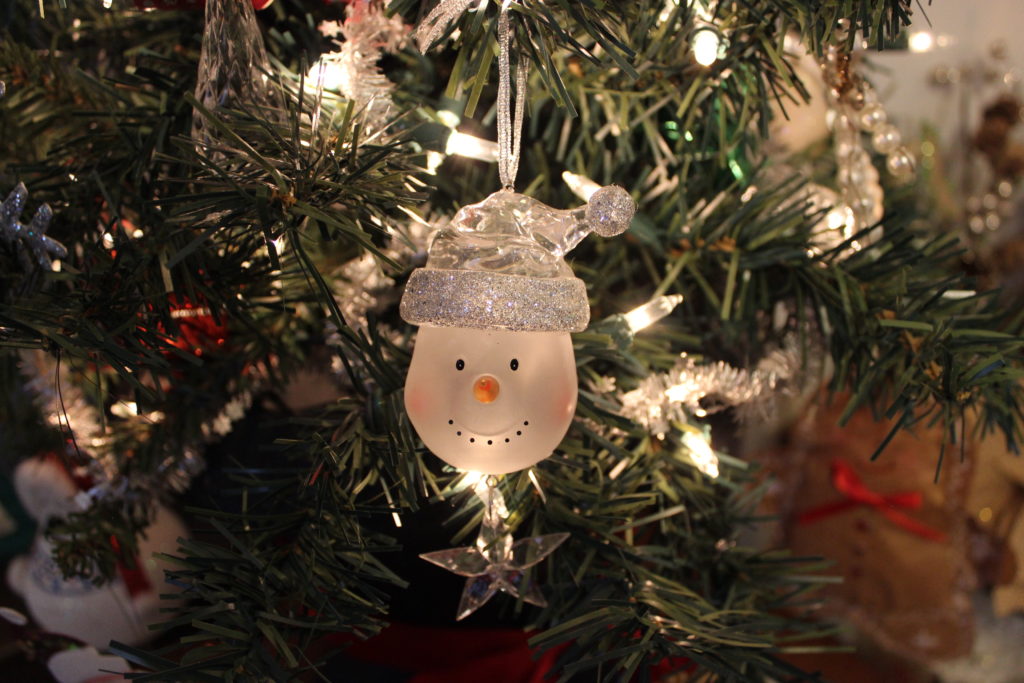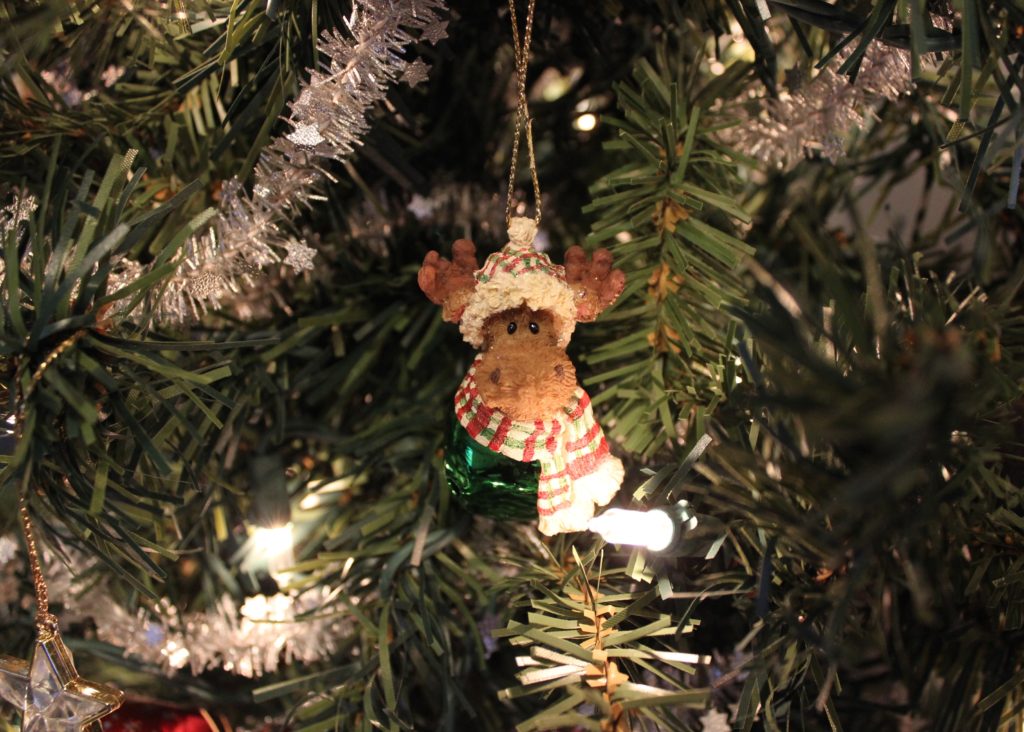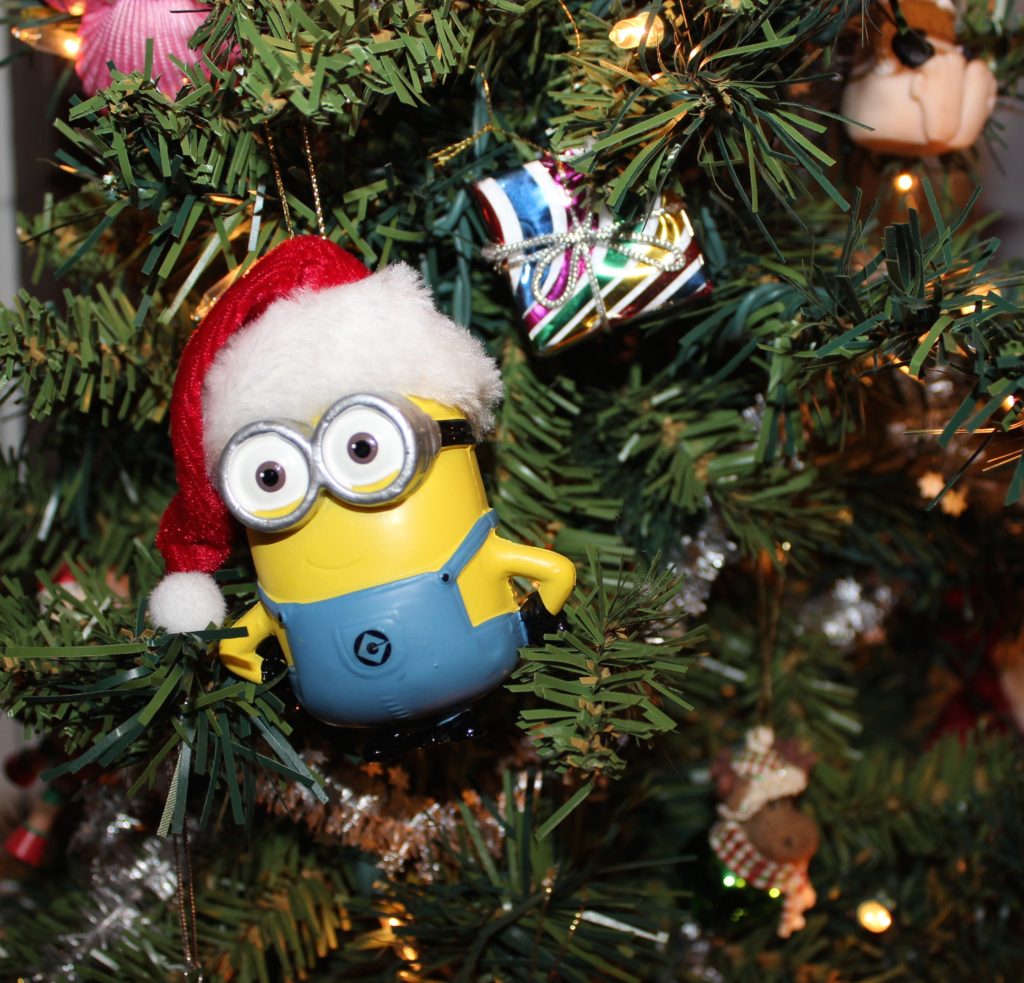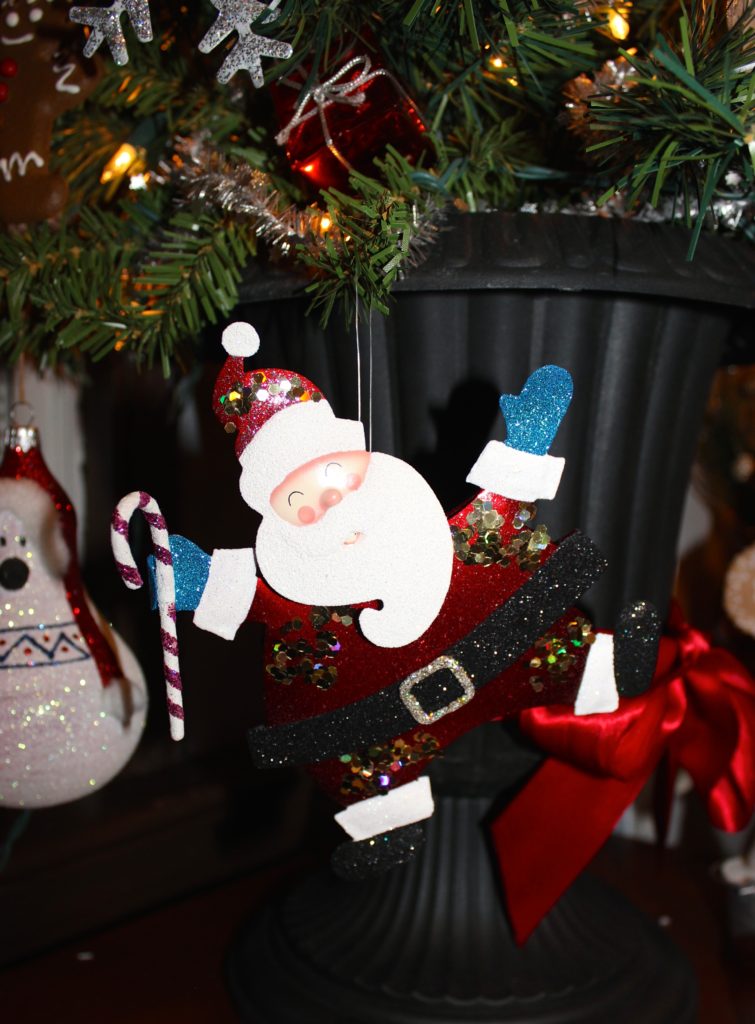 Next to the tree I redecorated our open display shelves with all my favorite items. It may be a bit much, but this is really the only space I have to work with, so all of my favorite sparkly things are in one place. My bronze and golds shelves feature my bronze  candle votives I found at Buckeystown Design Co. op and the rose gold candle stick holders from Chartreuse and Co.. The bronze candle holder is from At Home.
My silver shelf has my snowflake candle holders from Bath & Body works. They seem to have a new version of this every year and my Mom gets me them as a Christmas gift. I love them.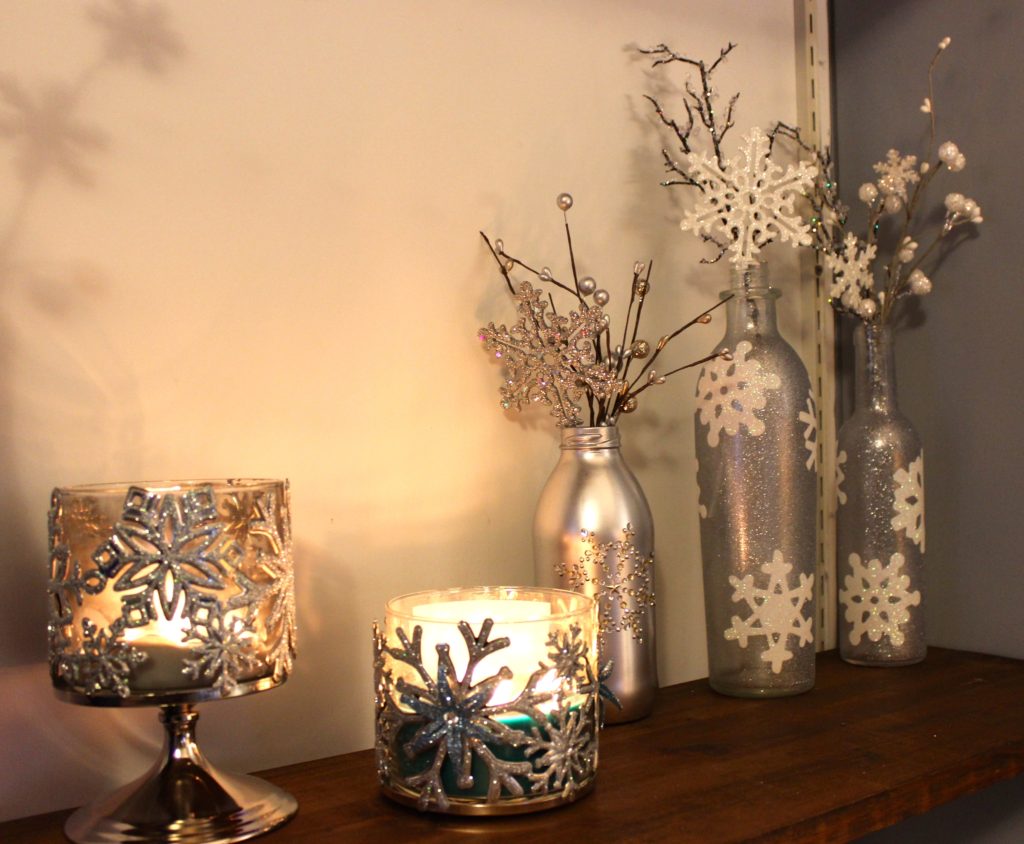 My color changing trees are from Costco!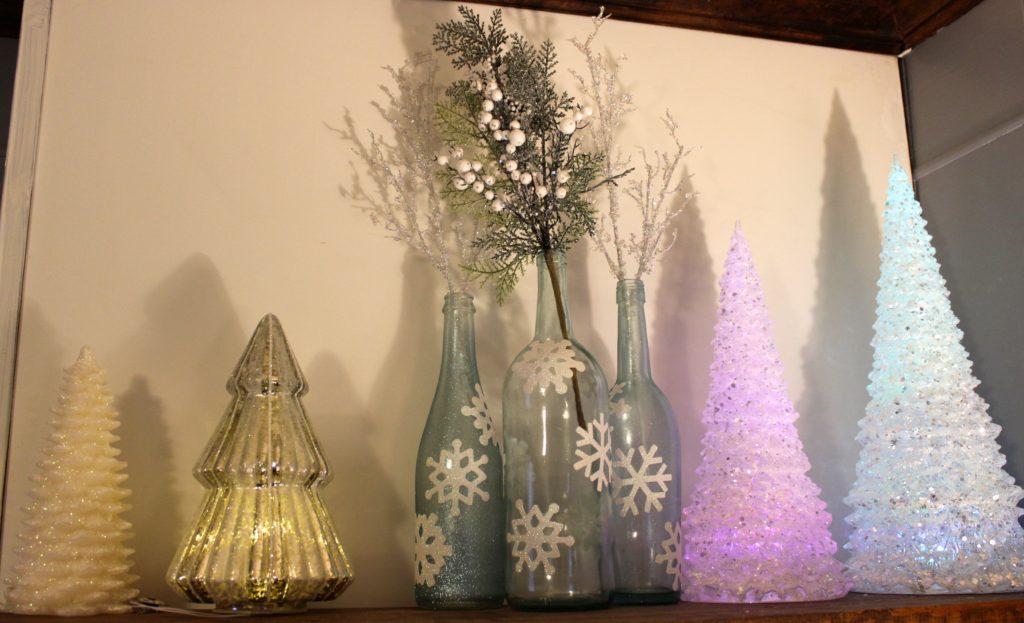 I really hate that my lamp shades are so plain, and no surface is un-decoratable, so I added a white poinsettia to each.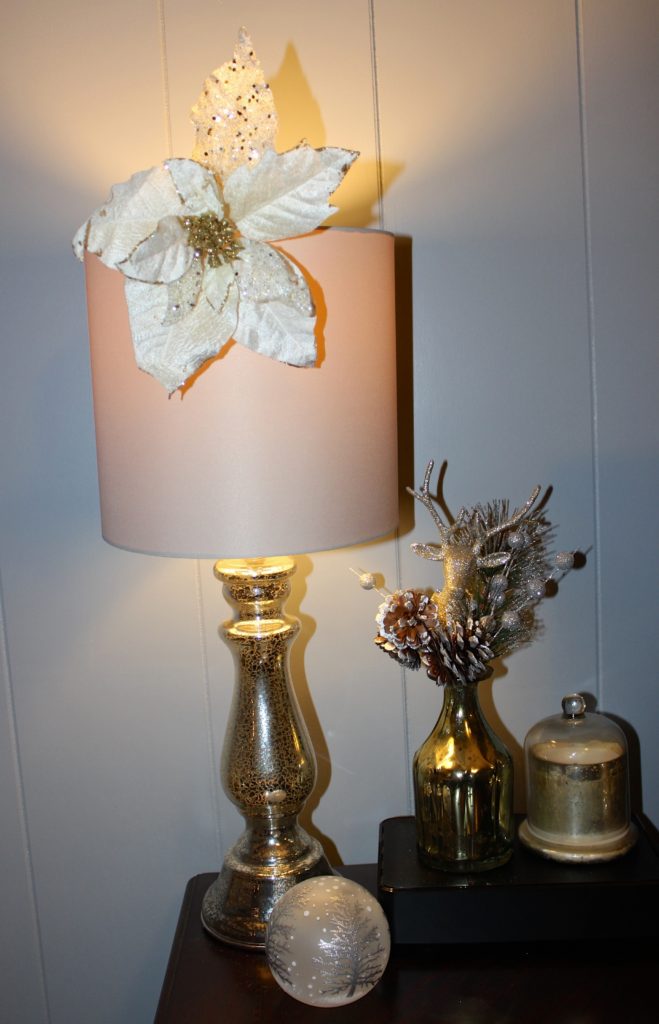 My entryway table features one of my favorite wine bottle creations with fun snowflakes.  I filled a sangria jug with loose glitter and the most adorable Snowmen stems from Michaels craft store.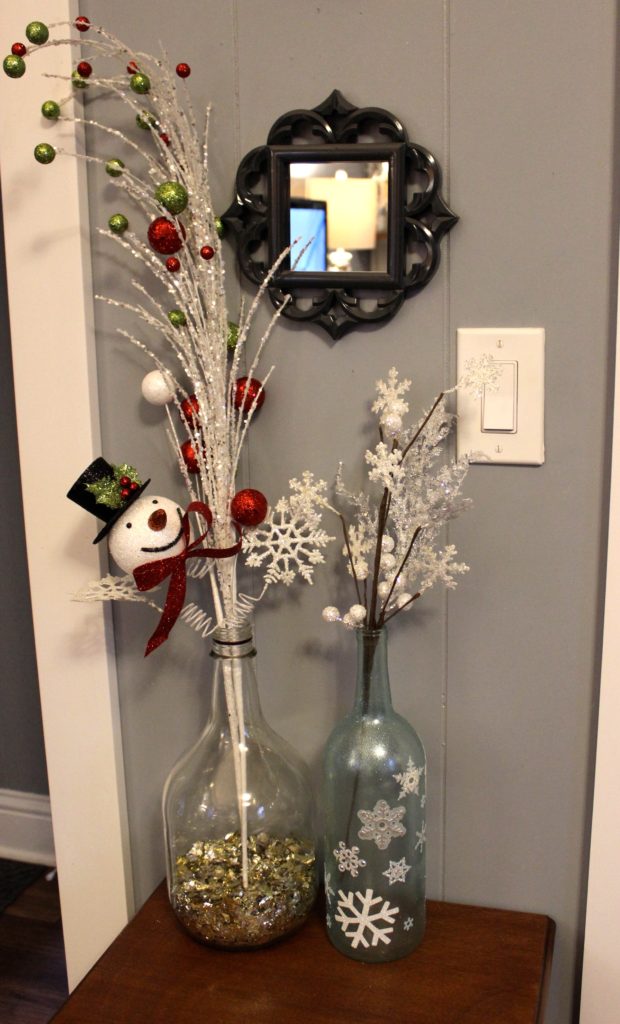 In the bedroom I snuck in a few more of my wine bottle decorations featuring very festive snowmen.  My favorite Pier One find from last year was these snowflake wine glasses. Can you tell I like wine?!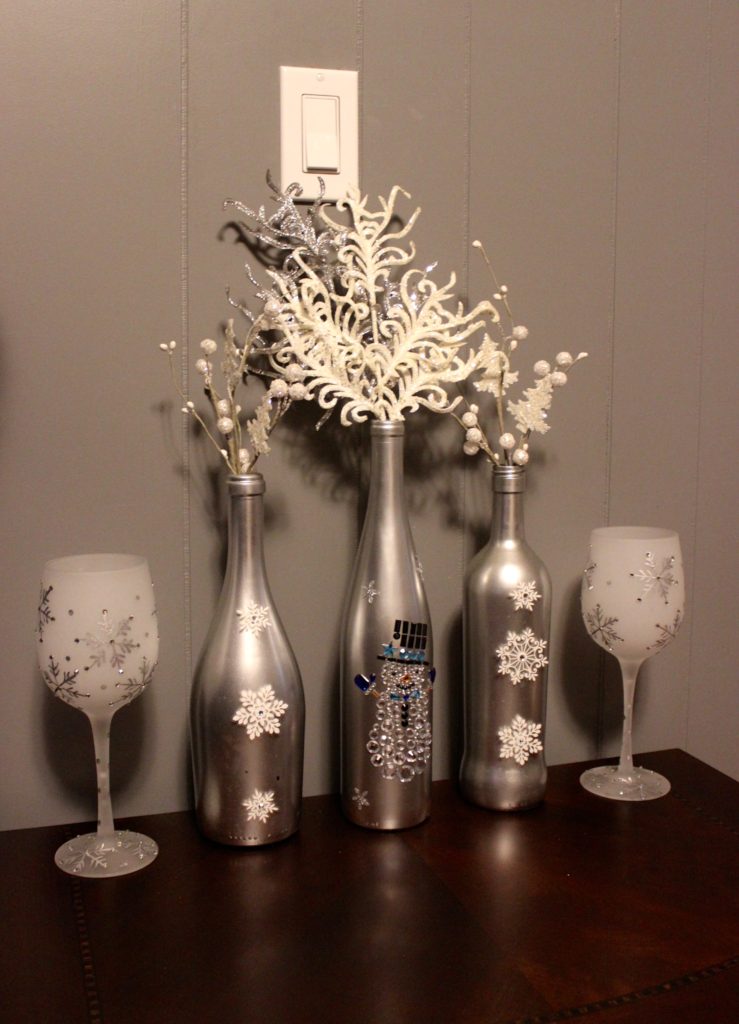 I also made this winter wonderland themed wine bottle decor set. I love that they are cartoon-ish and fun.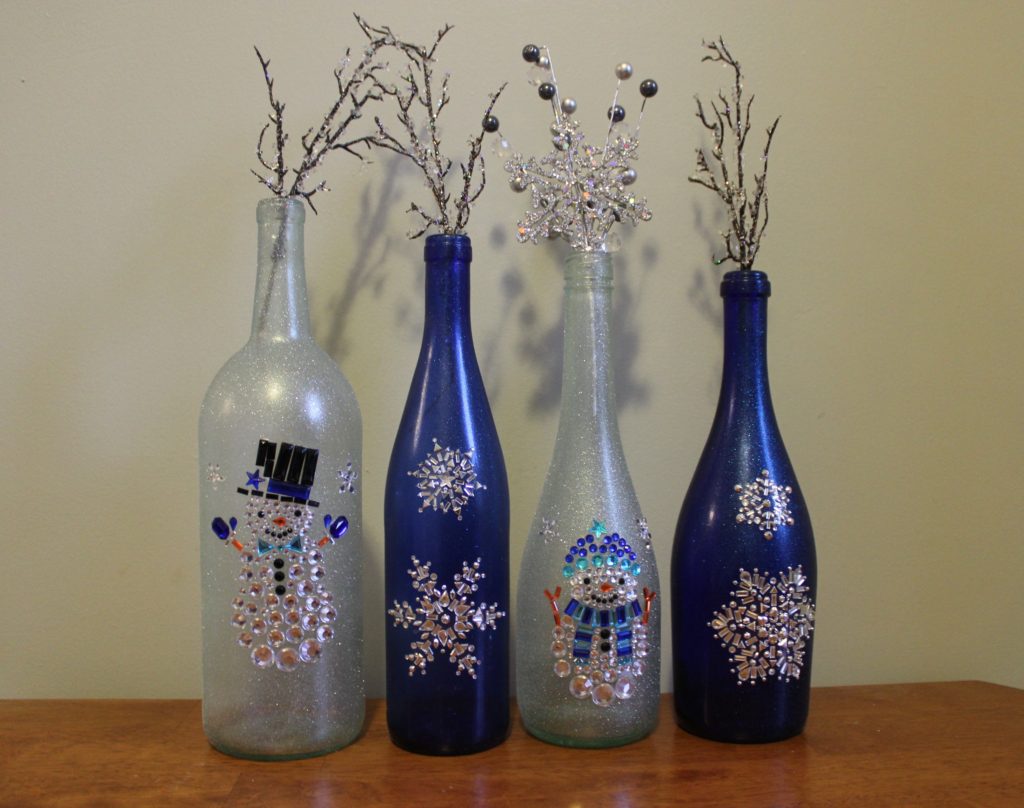 I got a little mesmerized by all the festive stem selections at the craft stores this year. I now have a huge stock (hidden from BF). I don't have much red anywhere else, so I arranged some of my red finds in my silver mercury glass tub. I love the colors.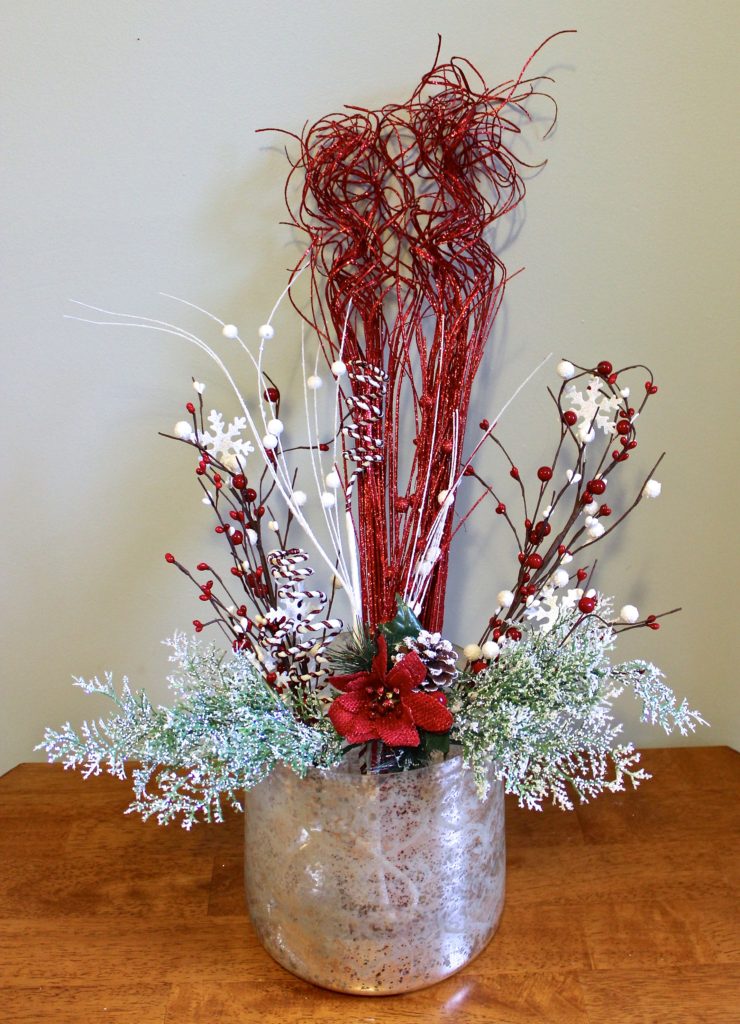 Whelp now you know why I am always covered in glitter and why I am not so fashionable. I spend all my money on Christmas decorations! And no I won't feel remorse of any kind. My displays truly make me happy, and sometimes even so overjoyed I become sappy.  I will be so lost when I have to pack it all away. My poor BF! I really did try to practice restraint ?
Save
Save
Save
Save
Save
Save
Save
Save
Save
Save
Save