I don't know about others, but to me vacation is all about relaxing, exploring, and most importantly indulging in delicious food. I recently spent a long weekend in every Pittsburgher's default beach vacation spot, Ocean City Maryland.  I've been lucky enough to visit the area a handful of times and have begun to develop a list of favorite restaurants to indulge in Maryland's famous blue crab.
       3 Foodie Spots in Ocean City Maryland
1. The Crab Bag
The Crab Bag is definitely an Ocean City institution along Coastal Highway. It's famous for it's namesake, fresh Maryland crabs steamed crabs delivered to the table in brown paper bags.  It's a casual spot with mostly outdoor dining on picnic tables and super popular. They don't take reservations or have call ahead seating, so be prepared to hang out at the bar while you wait a bit for a table. Totally worth the wait though!
The Crab Bag menu is hue and features everything seafood related to Mexican and ribs. I'm totally the fan that visits exclusively for the crab.  They have both a cream of crab soup and a traditional Maryland style crab soup. In my latest trip I of course had creamy crab soup. They also offer the two mixed, which I would have never thought of.  We also indulged in the Crab Bags Famous Crab Dip describes simply as "crab meat, cheeses, and spices." That's exactly what it is. Really heavy and indulgent but delicious. I enjoyed a crab cake and hush puppies and the table ordered 6 jumbo sized steamed crabs. I don't mind cracking open the crabs if I don't think about it too much. It's fun to get into the experience to tackle one, but the dedication to make it through 5 is a lot! The crab is truly delicious though. I guess I understand the experience of cracking crabs its kind of like a treasure hunt…?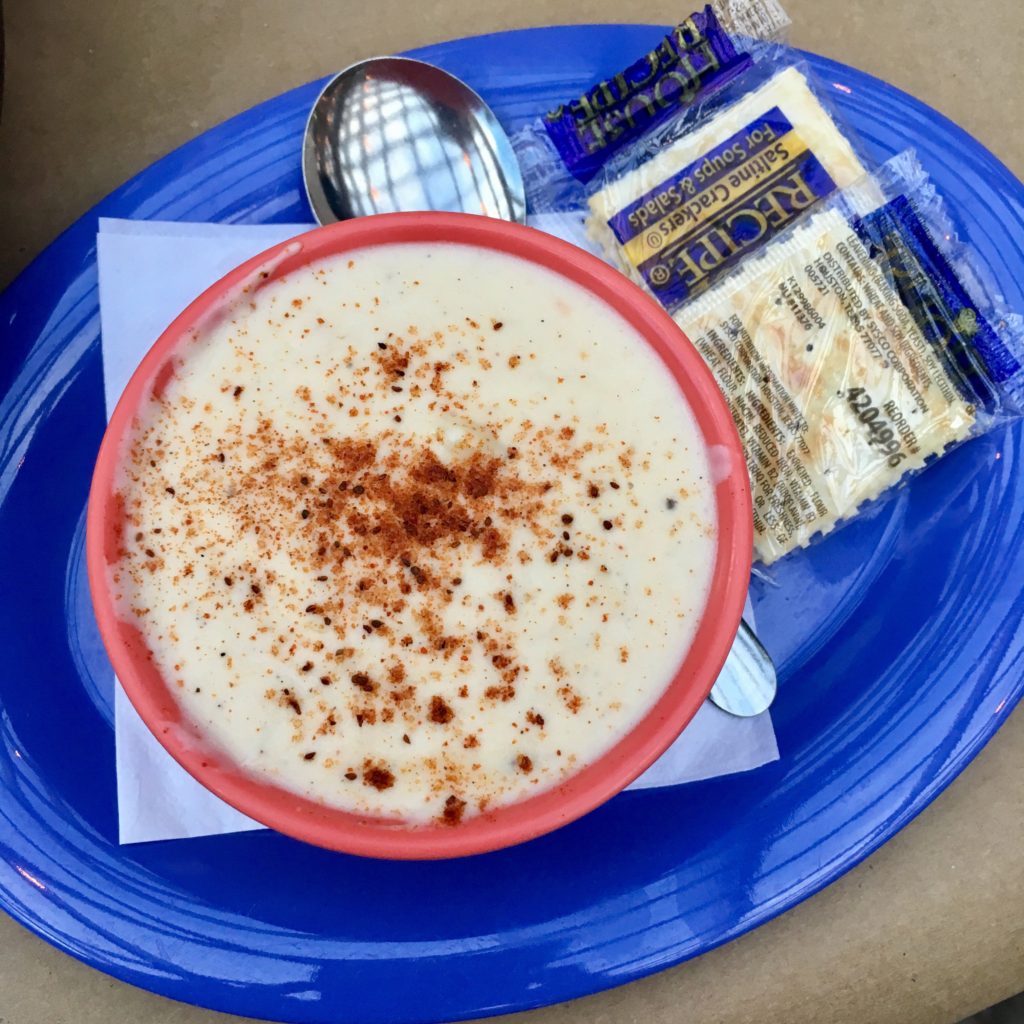 2. The Hobbit
The Hobbit is a fine dining on the bayside of north Ocean City. As named, this Ocean City restaurant is themed after J. R. R. Tolkien paired with a  setting featuring stunning bay views. The dining space is elegant and understated with the view as its main feature of course. There are tiny pop ups of Hobbit inspired decor pieces if you look closely at the hanging art or the lamps. These are not at all costumey and add tiny bits 0f character to the space. I've shared my amazing first experience here.
This recent visit we again enjoyed the lamb lollipops. This is a dish of delicious, buttery grilled New Zealand lamb chops, with sweet potato hash and honey aioli. Seriously delicious. For my main meal I enjoyed the swordfish fresh catch, sauté of fresh Maryland jumbo lump crab, fresh corn, bacon, and fresh vegetables, finished with beurre blanc sauce. The piece of swordfish was huge and perfectly cooked! I really enjoyed the mix of sweet corn, bacon and asparagus too. My BF really loved his veal pistachio of veal medallions, prosciutto, roasted pistachios, mushrooms, shallots, Madeira, and cream. I was treated to a few bites and can say the creamy sauce was definitely rich and delicious. Kind of like my dad's mushroom brandy bacon cream sauce.
3. Parched Pelican
I love brunch. Coffee, eggs, bacon, sausage, pancakes, hash browns and biscuits are some of the best things about the world – to me at least. Lucky for me my BF agrees 🙂 We seriously researched our brunch options for this quick trip.  After searching Yelp through an overwhelming amount of options we decided on a spot that looked fun with plenty of options to choose from, the Parched Pelican. I wasn't expecting this spot to be as well designed as it was.  The restaurant features so many unexpected trendy  decor details, not the usual beach kitschy. every light fixture was different with a different type of Edison bulb. I was smitten with the look from the moment I stepped into the entryway; which actually featured a light fixture made with colored wine bottles and colored light bulbs – speaking directly too me.  I'm totally planning to make my own DIY version.
For my breakfast I ordered the Marylander crafted biscuit which is eggs, sautéed jumbo lump crab, Chesapeake hollandaise, and jack cheese on biscuits. The dish was good, but the "fresh buttermilk biscuits handcrafted daily from scratch," were dense, tough and inedible. I was a bit disappointed. My BF ordered whiskey plantain brioche french toast with glazed plantains, toasted coconut and Jameson caskmates whiskey sauce. It was enjoyable, sweet and savory unique meal.  Glad we tried the dishes we did.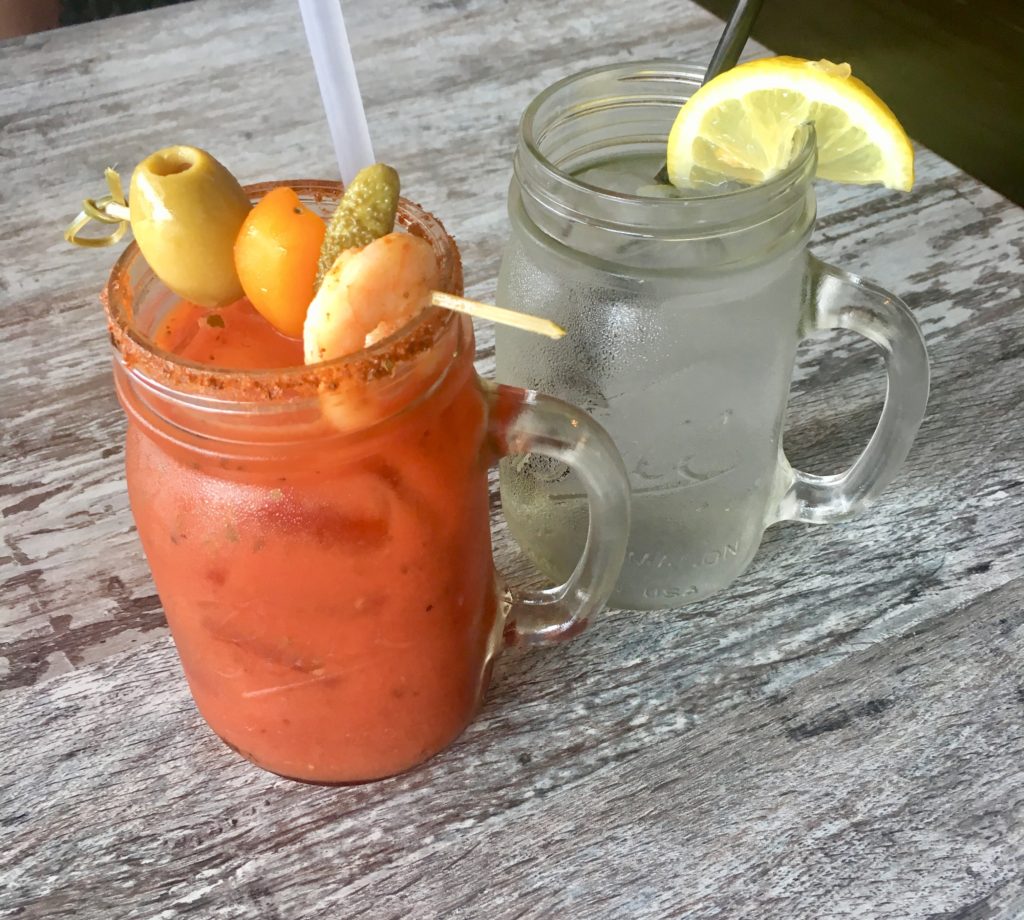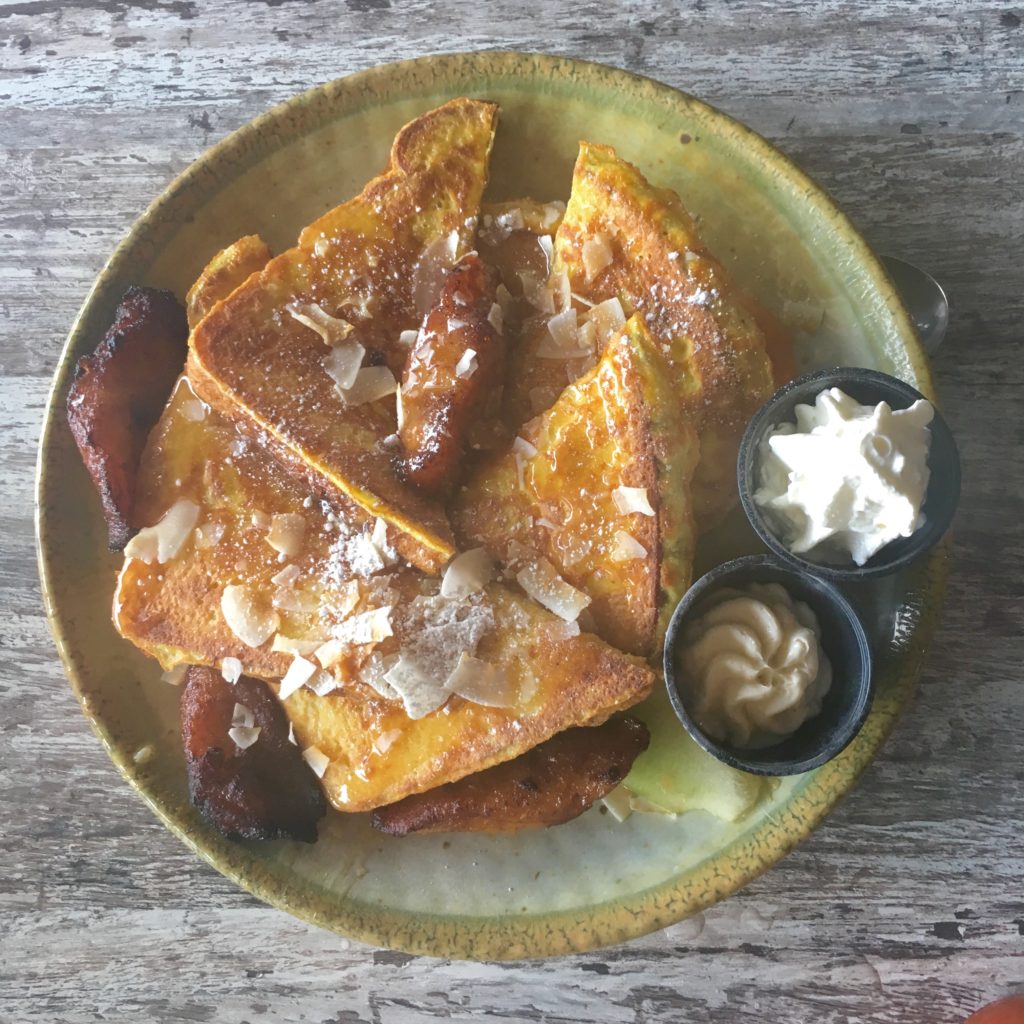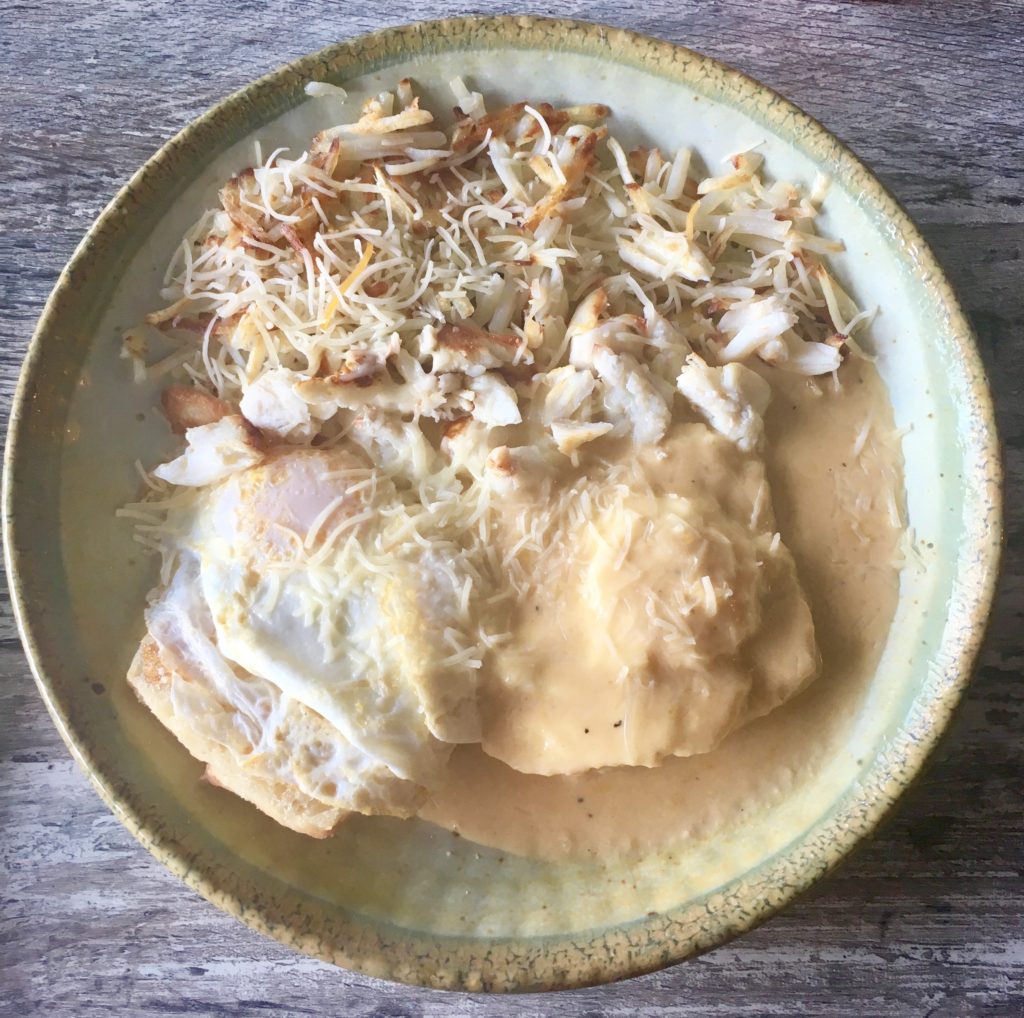 Save
Save
Save
Save
Save
Save
Save
Save
Save
Save
Save
Save
Save
Save
Save
Save
Save
Save
Save
Save
Save
Save
Save
Save
Save