Eataly, Flatiron
I have no shame for my completely schoolgirl boy band crush level of enthusiasm for Eataly. It is one of the most magical places on this earth. I'm sure of it. It's definetly my most favorite food spot in NYC. Eataly is a foodie's ultimate destination. It's a gourmet grocery store full of produce, freshly prepared foods and pantry goods but that's not it. The space features also features counters in which you can order a specialty items. They have a meat and cheese counter, butcher, exquisite bakery, Nutella coffee bar, fancy top of the line espresso bar, gelato bar, meat & cheese bar, fresh pasta section, plus my favorite a section full of fresh focaccia bread. Thers' also 6 full fledged restaurants weaved insides the grocery sections and counters. It's a huge food hall full of everything. There is nothing regular or ordinary in this foodie paradise land.
As soon as I land in NYC Eataly is where I want to go. I've had the pleasure of visiting multiple times over the past 3 years, but my favorite go to indulgences are the:  prosciutto cotto parmacotto & housemade mozzarella focaccia bread counter, followed by the SPAGHETTI Cacio e Pepe pasta or the QUATTRO FORMAGGI pizza & a glass of delicious white moscato at La Pizza & La Pasta restaurant , and then gelato or specialty latte to go.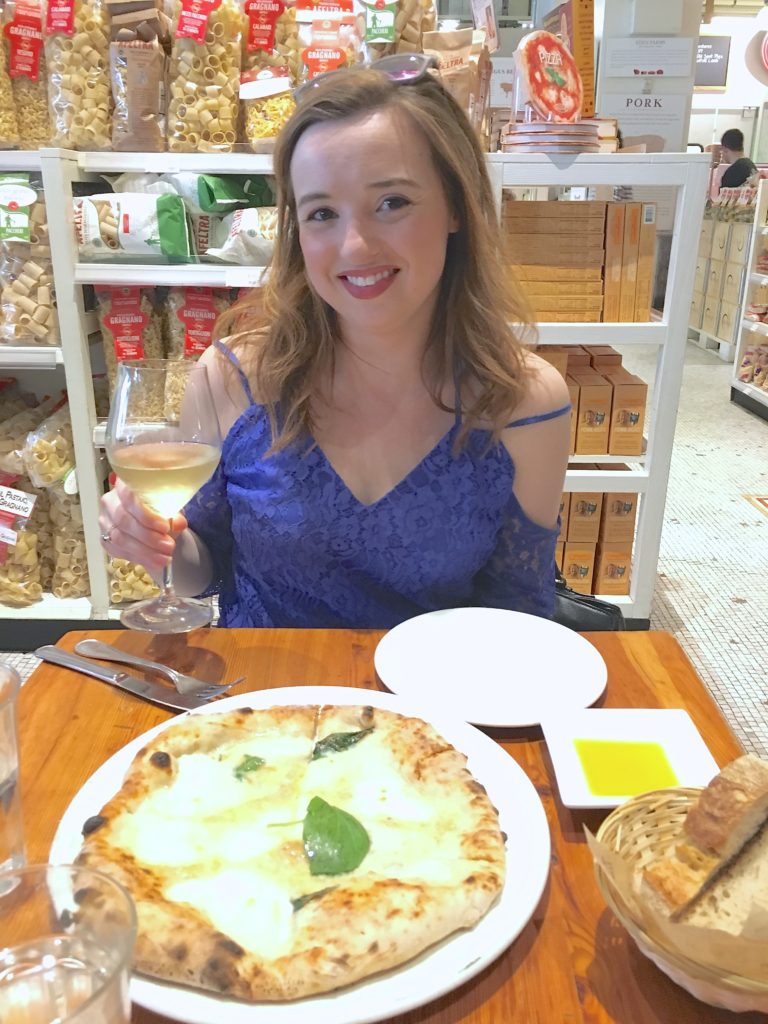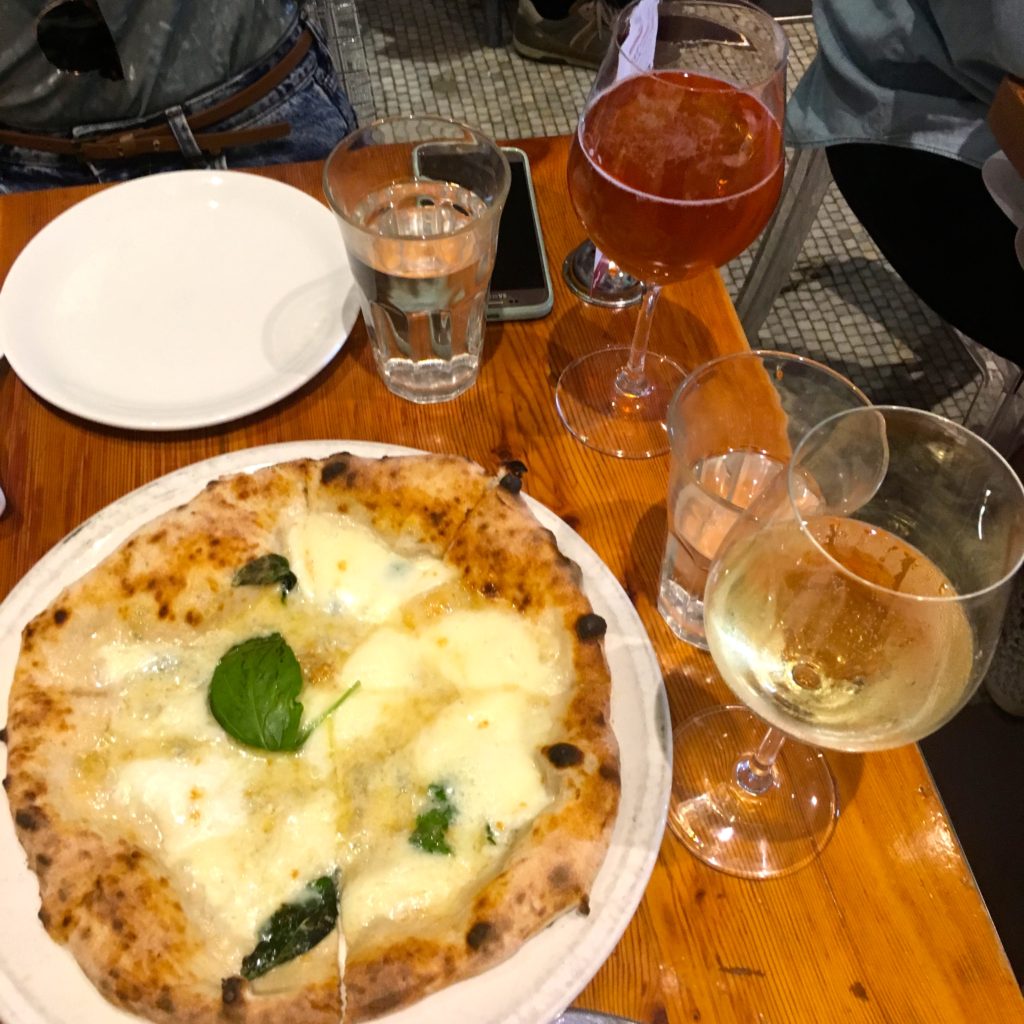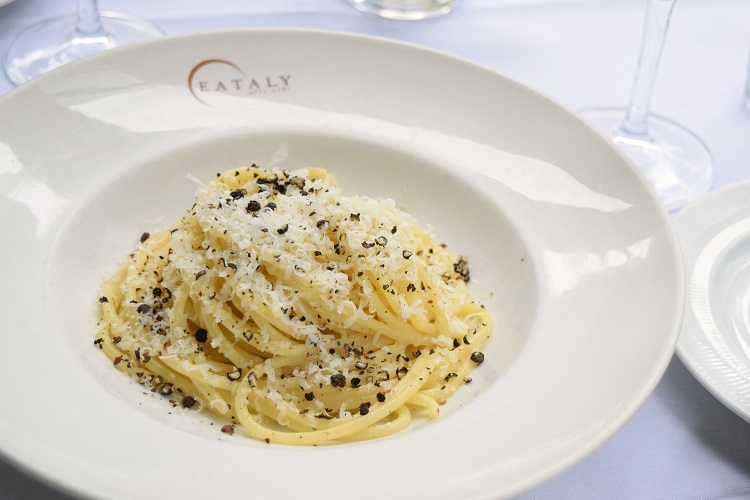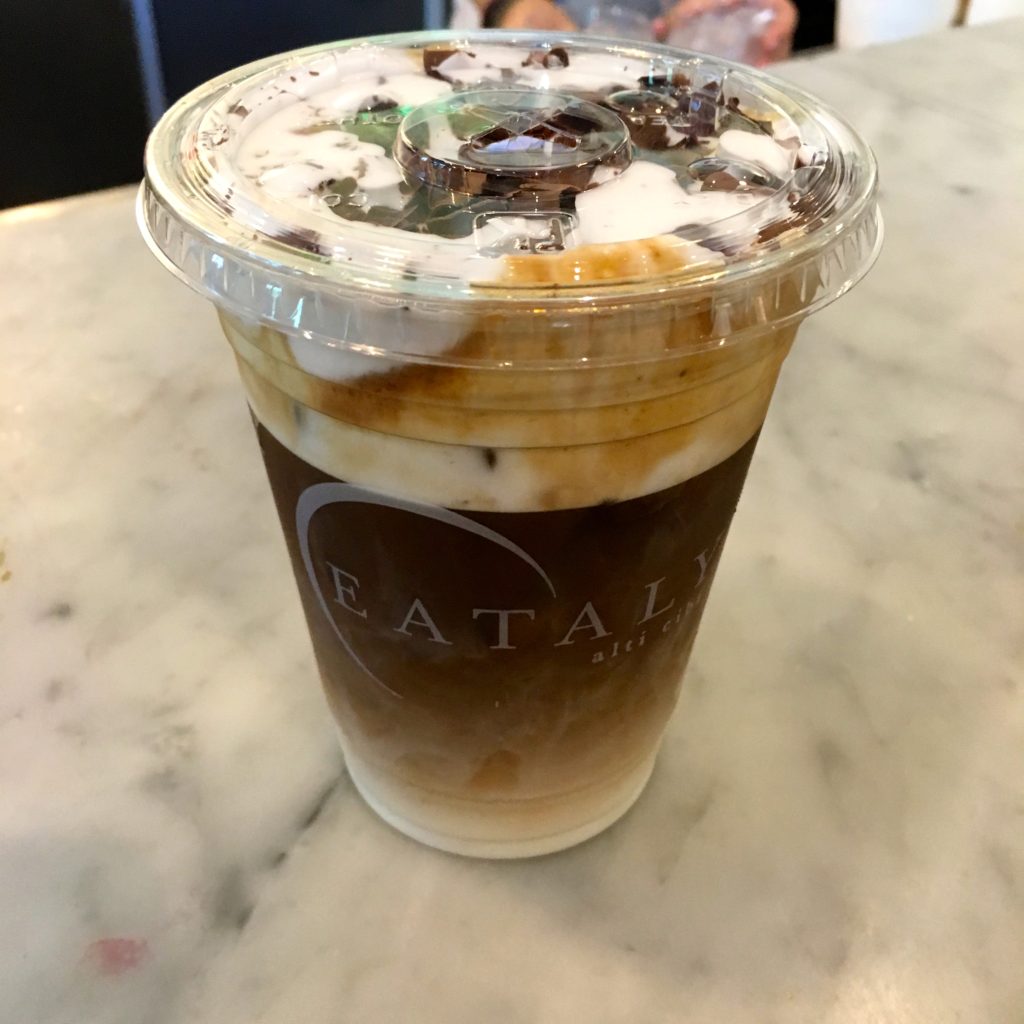 https://www.instagram.com/p/7VQtObn6SC/
P.S. I'm also a fanatic for the Eataly Chicago location too 🙂
https://www.instagram.com/p/BGk-5qQH6aY/?taken-by=kristinawigg
Dean and Deluca, Soho
Dean & Deluca is similar to Eataly a gourmet grocery, but not exclusively Italian themed. It's now a chain, with the first one established in New York City's SoHo district in 1977. This spot specializes in gourmet prepared foods and imported treasures. There is a coffee station, fresh produce, specialty meats, seafood, bakery, cheese & charcuterie and sushi items. It is a beautiful space with white interiors, white marble everywhere, extremely high ceiling and unique architectural columns. It was 80+ degrees in the city when I visited last, so I treated myself to a iced matcha latte. This was my first time trying matcha and I loved it, really refreshing.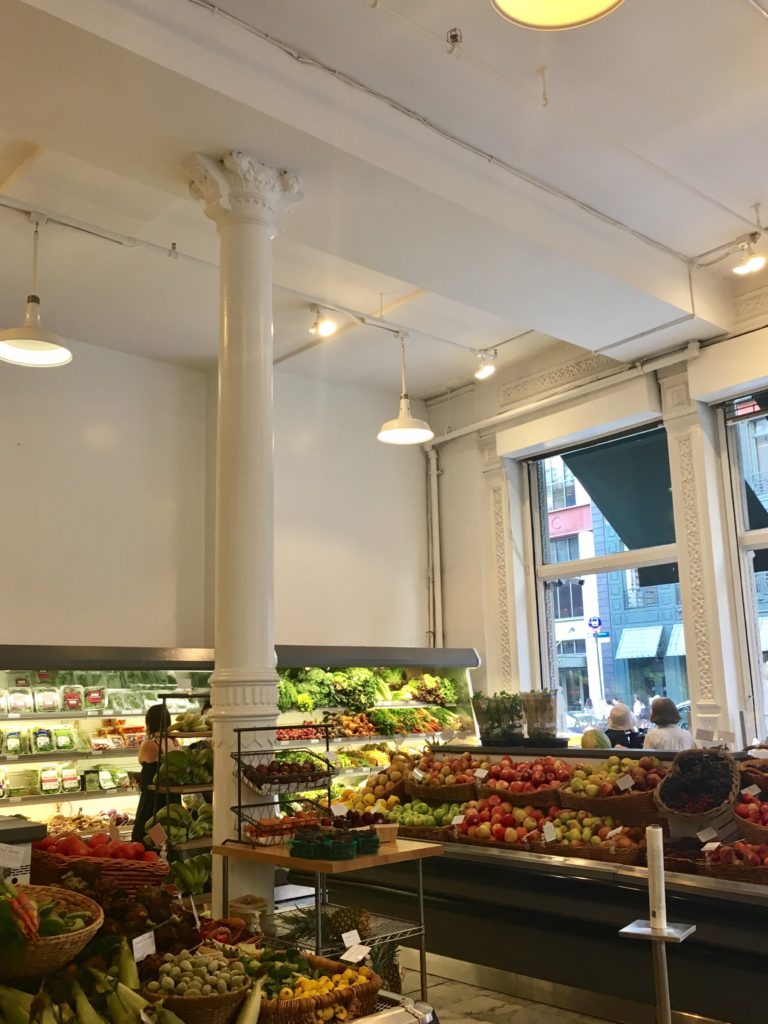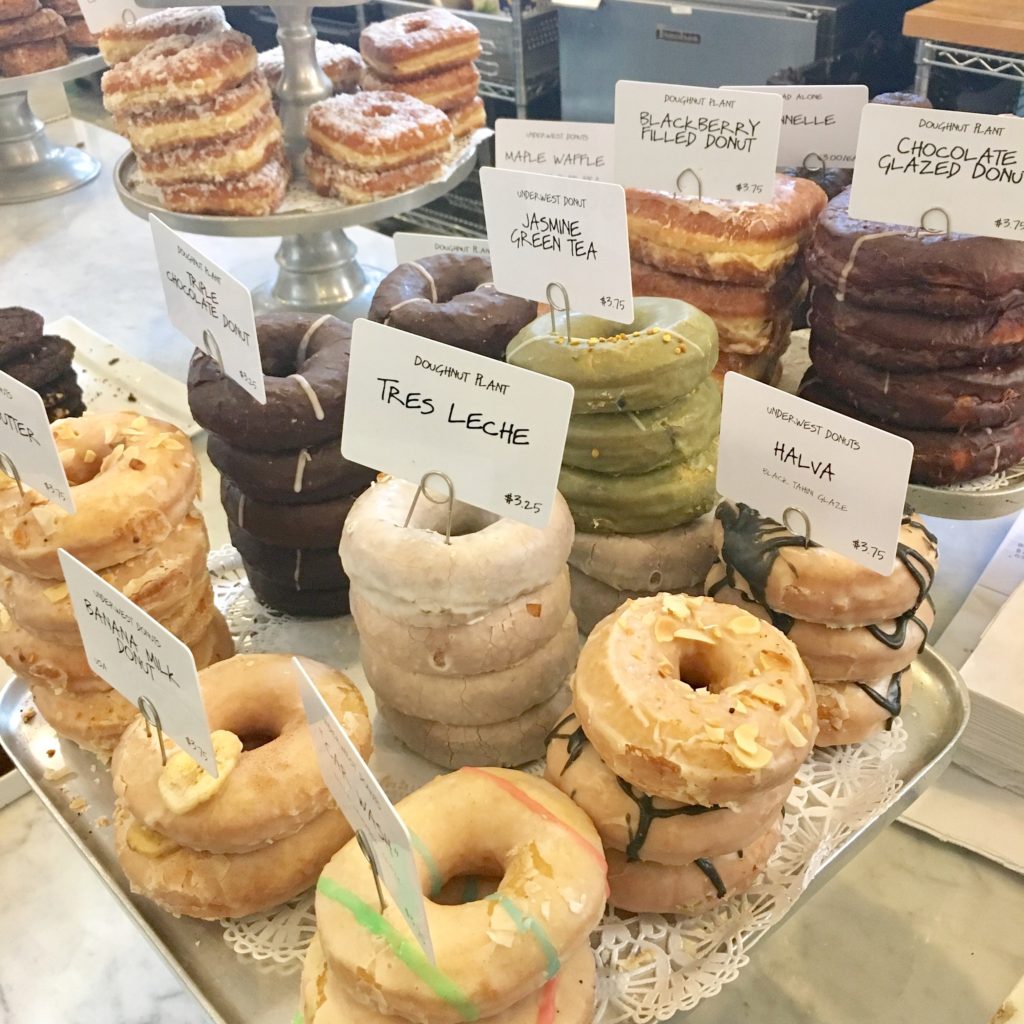 Ralph's Coffee
Ralph's Coffee was a charming coffee shop tucked in a corner on the second floor of the Polo Ralph Lauren flagship store, in Manhattan on Fifth Avenue. It's closed since my visit, but was truly an exquisite and fun spot. The baristas looked like male models, but to my surprise were also genuinely friendly. It was the perfect spot to stop for a break during shopping days.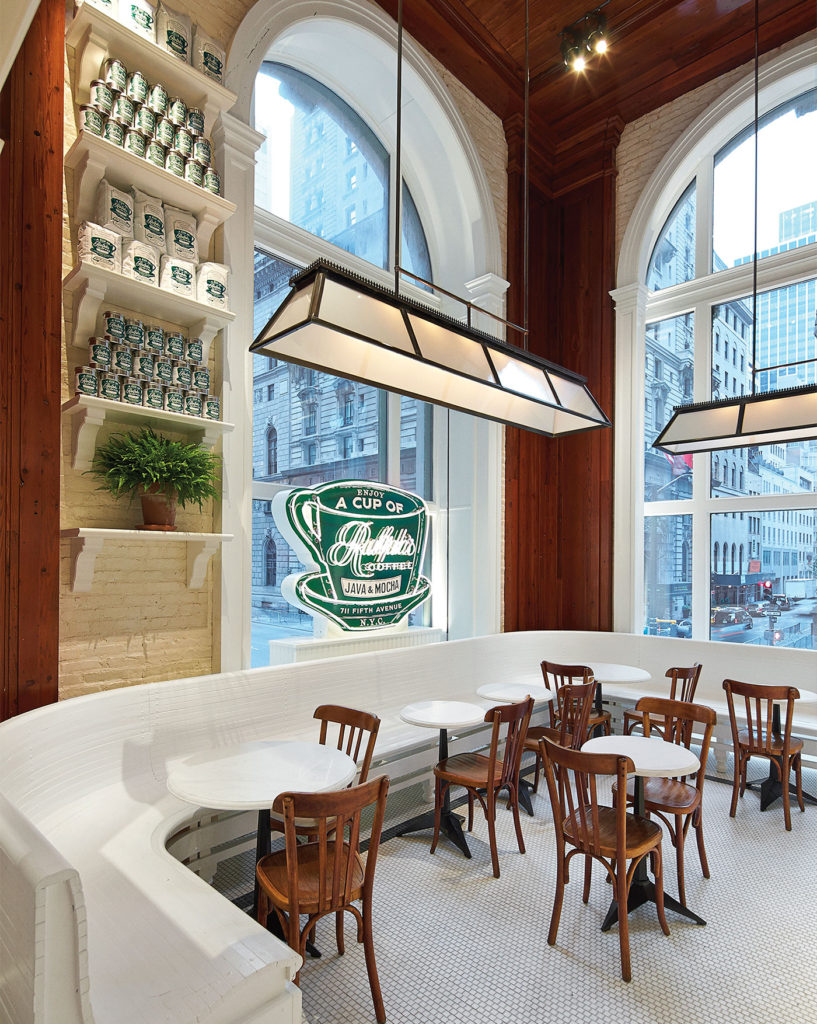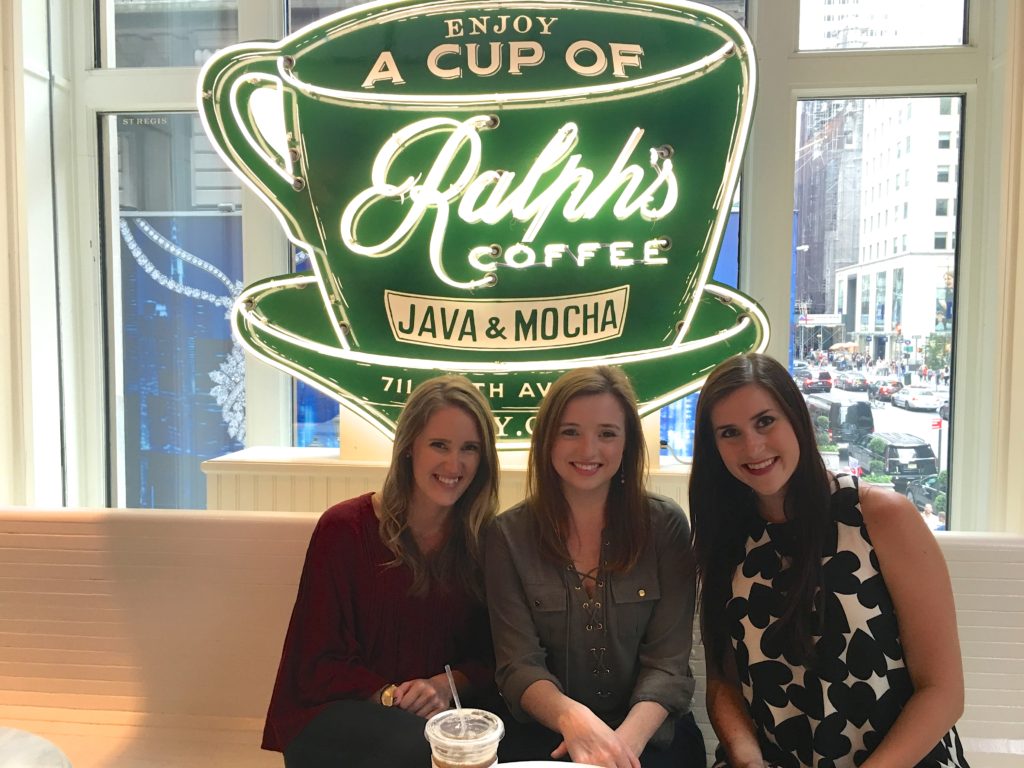 https://www.instagram.com/p/BKhCG95hf04/
The Plaza Food Hall
The Plaza Food Hall is a food spot of NYC that offers a "collection of fine food purveyors, as well as counter-style dining options." Similar to Harrods of London's famous food hall, this spot is glamorous featuring stations offering high-end versions of fun foods like sushi, pastry, pizza, salads, noodles and more. My favorite spot is Luke's Lobster. The menu features fresh lobster, crab, and shrimp rolls, along with a selection of chowders and bisques. My go-to order is the "Luke's Trio" of half a lobster roll, half a crab roll, and half a shrimp roll.  The seafood is so fresh, sweet, buttery, and seasoned perfectly. The rolls are served on light, fluffy perfected toasted rolls. Definitely another must stop spot in NYC! I mean you're going to be hungry after exploring the Plaza, imaging you're Eloise herself – right!?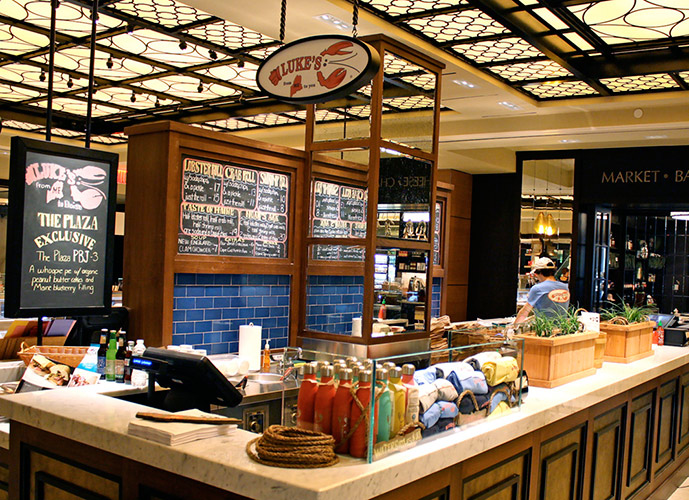 https://www.instagram.com/p/BB6c97an6cN/
https://www.instagram.com/p/BB7unb4H6Zm/?taken-by=kristinawigg
https://www.instagram.com/p/BB8qYUin6cD/?taken-by=kristinawigg
Black Tap Craft Burgers & Beer
Grammers this is your place! Such a fun spot for truly delicious, Instagram-worthy food! I bet everyone takes a picture of their food here. Black Tap is a funky spot featuring 90s hip hop and mostly bar seating. It is worth the wait!
The Greg Norman Burger of wagyu beef, house buttermilk-dill, blue cheese & arugula is award-winning & delish! I also enjoyed the Cookie Shake, it's vanilla frosted rim with cookie crumbles topped with a 'cookiewich', crumbled cookies, chocolate chips, whipped cream & chocolate drizzle.
Pret a Manger
Pret a Manger is an international sandwich shop chain, originally based in the United Kingdom, commonly referred to simply as "Pret". They "create handmade natural food avoiding all the obscure extras common to so much of the 'prepared' and 'fast' food on the market today." I lived here during my semester abroad in London and always do at least breakfast or lunch here when in NYC. They're not as common as Starbucks of course, but if you're in Manhattan you'll find them every 5-10 blocks or so.
I love their sweet caramel lattes, unique sandwiches and "Pret Pots" which are little pots of yogurt + goodies.  Two of my faves are the "Little Pot of Goodness: a sweet little pot of goodness; smooth Greek yogurt layered with freshly sliced apples and topped with brown sugar, granola and warming cinnamon." Or the "Bircher Muesli: the perfect pot for breakfast: shredded apple, smooth Greek yogurt , granola and honey, topped with pomegranate seeds and lightly toasted almonds." Some of my favorite sandwiches are the: "Balsamic Chicken & Avocado" or the "Pret's Tuna & Cucumber".  Another to go is the Honey Tangerine Juice, which comes in the cutest little bottle.
https://www.instagram.com/p/BB40R-HH6Tb/
https://www.instagram.com/p/7SvSMkH6eh/
By the Way, a Note for Pittsburgh Yinzers Visiting NYC…
Looking for a piece of the burgh while visiting NYC? Our signature Yinzeritas (margarita + mexican beer) are called Bulldogs in NYC!
https://www.instagram.com/p/7WqxY5n6d1/
P.S. Fun NYC Snap – I'm working on getting my handstand back!
https://www.instagram.com/p/7T8oZhn6UY/
Save
Save
Save
Save
Save
Save
Save
Save
Save
Save
Save
Save
Save
Save
Save
Save
Save
Save
Save
Save