I'm here blogging about my everyday ordinary life, from wine sips, to craft store trips. 
This blog is for me. For me to be creative and share what brings me joy, while embracing life's imperfections – without curating a refined facade. I won't be wowing you with my insightful prose, artistic creations, or expertly staged & edited Instagrams. I won't be changing a thing about myself or my life to blog, I'll just be blogging about them as they are, and sharing what I myself love.  Tune in if you so please.

I love wine, but I mostly drink the sweeter, fruitier kind – mostly Moscato. It's super sweet, just like me ? Check out some of my favorite sweet wines here?
I love coming home at the end of a stressful and hectic work day to cook and bake. It is a release for myself to let go of work issues & relax. Check out some of my favorite homemade eats here.
I find solace in crafting and DIY projects. I enjoy the challenge and find the process of creating something therapeutic. Explore my crafty ideas here.
I am passionate about exploring whether traveling or simply trying new Pittsburgh restaurants, or exploring new areas of my own town.
I love yoga and need it for my sanity, but I struggle to be able to make it a priority to practice consistently.
I do work a day job as a social media strategist, and I work with "influencers". The purpose of this blog is not at this point to become an influencer, it is more of a self expression, personal blog for me right now. This is an outlet for me to have fun and do something not branded, structured, polished or strategic- like my work projects are.
I live in Pittsburgh, Pennsylvania.
I am a British import.
Yelp Elite Pittsburgh
Check out my Yelp Profile, 2017/18 Elite Member!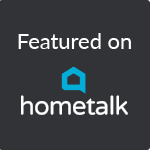 Save
Save
Save
Save
Save
Save
Save
Save
Save
Save
Save
Save
Save
Save
Save
Save
Save
Save
Save
Save
Save
Save
Save